Last week, my family and I embarked on our usual, annual family vacation! Over the course of this week, I'm going to share with you the highlights, maybe some lowlights, and the adventures in between! I didn't really have time to type up a post daily because it had been SUCH a long time since our last family vacation just us four, and I just wanted to chill and relax and be with them!
(I'm going to go ahead and apologize now for the wordiness and picture-heaviness of these posts, it's just my nature) (also a lot of these pictures are taken with my iPhone)
We live in North Carolina and had to drive down to the south part of Florida for where we were going! We usually break the drive up in two parts because it's a twelve hour drive. This time, we stayed with my mom's aunt down in Florida. Now, I LOVE road trips. I don't know why but I always have. I find that when I mention how long the drive is, people give me the "Oh geez, that's gonna suck" face. But I never have thought about them that way! I love how you can just pack so many things in one car, with people who mean the most to you, and just go. I love the music changing, the singalongs, the deep discussions, the laughs, crazy stories, and even the silent moments with just the music and hum of the tires on the road. And, boy, was I ready to go on this vacation. I needed it and so did my family!
Our first part of the road trip was pretty casual. Once we reached the bottom of SC, guess what! I switched over to drive! That's right, ME! Because, all my friends and family know this about me, I'm a good driver, a cautious driver, but I can be an anxious driver if I'm unfamiliar with where I am or its a highly congested area. And the interstate makes me nervous if I'm driving. I haven't had much practice (I know, I know) so I (and my dad) agreed that this trip would be a great oppurtunity for me to practice! I drove from the bottom of SC, through Georgia, and on into Florida! We switched back at that point  because I was getting tired and hungry and was getting a tension headache. BUT I'm so proud of myself!!!!
After getting some food and driving about another hour, we reached my aunt's house. I definitely believe her little town was the most humid, bug populated town ever. But her neighbors had horses and she is just the sweetest woman.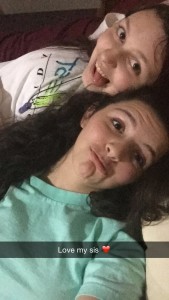 We woke up the next morning, ate breakfast and went to my aunt's church that morning. She also took us to this little ole restaurant that had the best country food buffet ever. I'm tellin' ya, there's nothing better than some good southern food cooked right.  After lunch we got on down the road. We saw some cows laying in the shade though before we got completely out of town.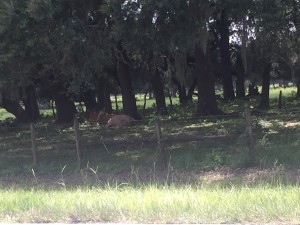 It was about four more hours to reach our destination. It's a little island, Sanibel, and we always stop at a grocery store to stock up on food for the week, so even when we got off the interstate, it was another hour or two before we actually got on our way to the hotel.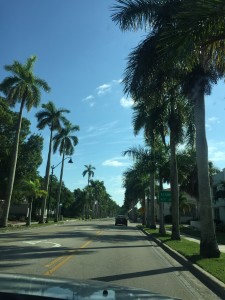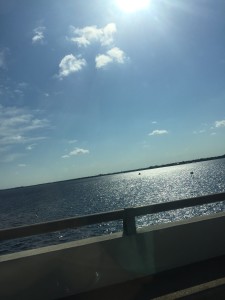 Once we finally got to the hotel, dealt with a few issues with our reservations, and got all of our luggage into the room, we still had time to walk on the beach. We got down there right at the best time of sunset! Which is where I took this lovely photo: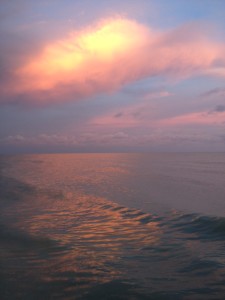 This is now one of my favorite photos. That was our two day road trip packed into one post. Tomorrow I get to start on the actual vacation! Til tomorrow!