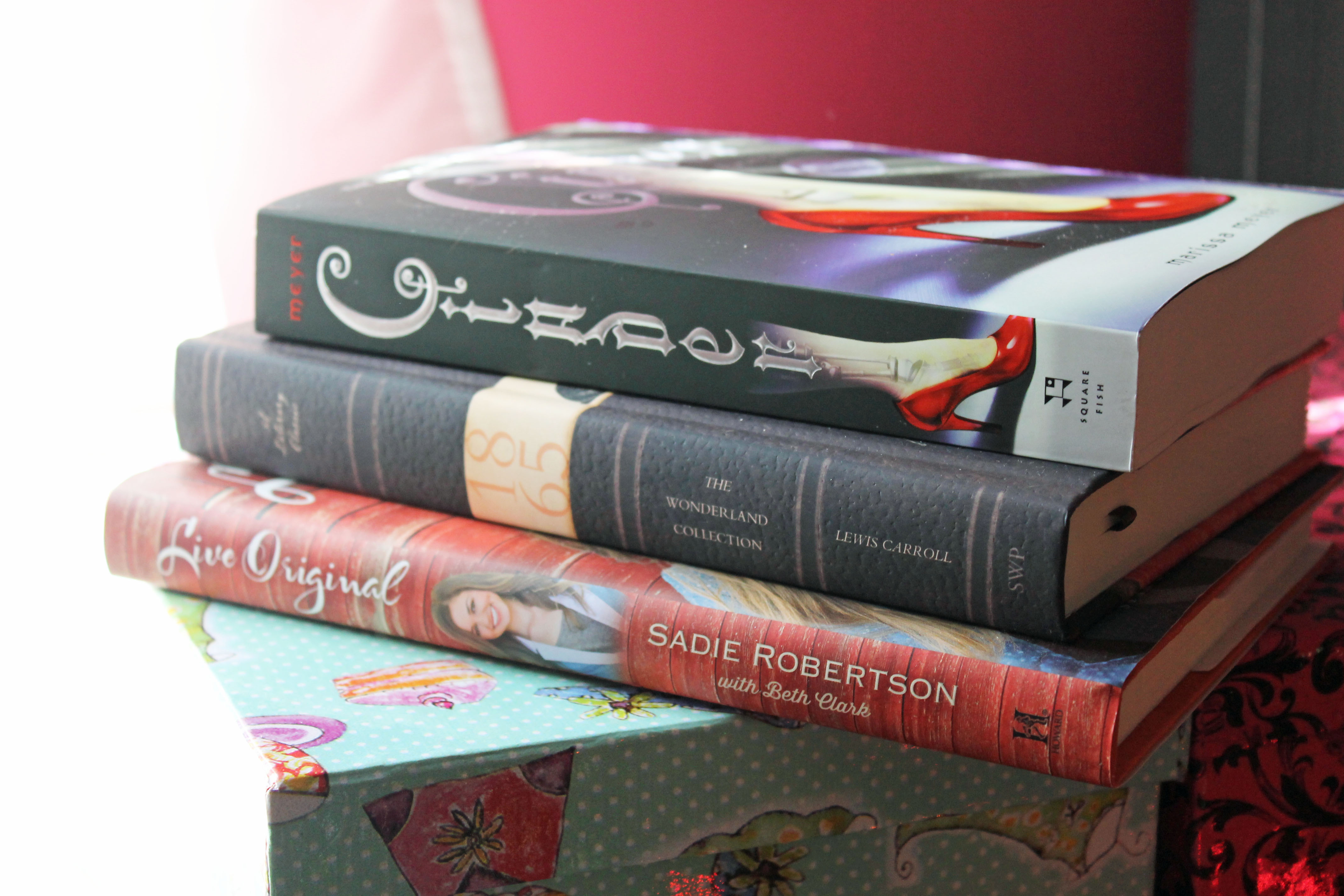 Hello everyone! It's 2016, a new year, with new shows, new movies, everything new! This also means new books to read (at least new to me). I love reading and towards the end of last year, I didn't really have time to read for myself much. As I mentioned in this post the other day, one of my goals for the new year is to read more for myself! I am here to share with you a few books that I am going to start off my reading journey for the year!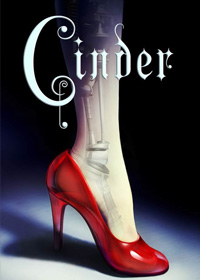 This is the first book in The Lunar Chronicles series. From what I've heard, its like a futuristic, space culture story with fairy tales mixed into it! This one incorporates Cinderella, and the other books bring out other fairy tales. I've heard some mixed reviews but the majority of what I have heard is that its really good! I got this from my mom for Christmas and as a girl who loves fairy tales (I mean loves), I'm really excited to read it!!
2. The Wonderland Collection by Lewis Carroll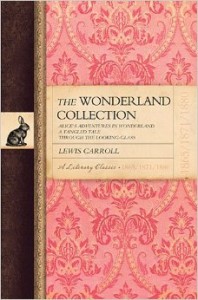 My mom also gave me this book! Its The Wonderland Collection and it includes Alice's Adventures in Wonderland, A Tangled Tale, and Through the Looking Glass. My family is a Disney family so I grew up watching the Disney cartoon movie Alice in Wonderland and it was one of my favorites. I've always wanted to read the actual stories by Lewis Carroll but I've never had the chance! Then I discovered that Books-a-million put out a bunch of classic novels and stories in beautiful covers like this! They're all in different colors and almost every classic novel you can think of (Pride and Prejudice, Grimm's Fairytales, Huckleberry Finn, etc.) Also, my favorite color is pink so imagine my happiness when I discovered that Alice's stories were in the pink cover! Thanks mom (wink wink)! The cover is also very soft and and just looooove these covers so much. They will look so nice on my bookshelf. The spines even have the year the stories were published on them!
3. Live Original by Sadie Robertson with Beth Clark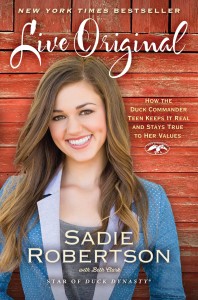 I have actually had this book for awhile now but never got around to actually reading it. I am a big fan of Duck Dynasty and really respect and admire the Roberston family. Especially Sadie! First of all, she is so beautiful. But she is more than that too. She is a great role model for young girls and such an inspiration to me. I cannot wait to jump into this and read more. She sets a great example on how to be successful, have fun, and really live original by honoring the Lord and being a soldier of God.
That's it for now! I hope you enjoyed! What books are on your reading list?