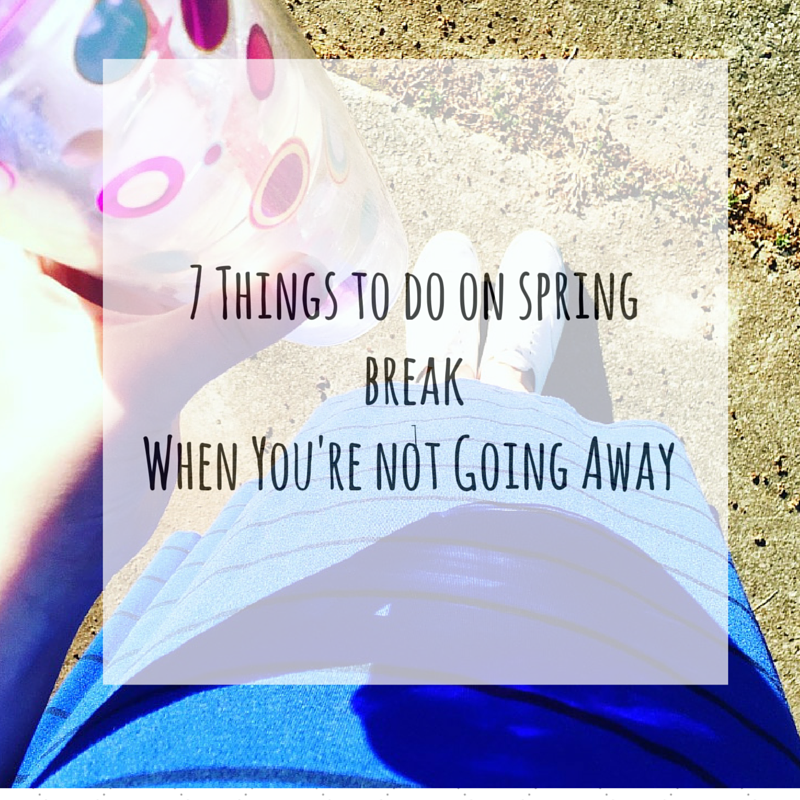 So you're not going away for spring break?! Neither am I. But have no fear! It can still be just as fun as a vacation! (Okay maybe not just as fun, but it can still be fun) I present to you my list of 7 things to do on spring break when all you're doing is staying at home.
Go get ice cream/frozen yogurt/snow cones with your friends (also a good opportunity for cute insta pics)
Walk your dog (quality time with your furry friend plus some cardio! Get out in the sunshine!)
Do the crafty thing you keep saying you're going to do (you'll be so happy you did!)
Read an amazing book (since you're not physically going anywhere, let written words and your imagination take you someplace magical!)
Grab a couple of friends and go out for the day! Shop, goof around, eat, find something new to do! Find a touristy thing in your town or a city nearby to do!
Deep clean your closet and change out fall/winter clothes for spring/summer (at least I will be doing this and it makes me feel better about life)
Have a movie/spa night with your best friend, sister, or mom! Veg out, watch your fave movies, paint nails, face masks, all the fun relaxing things!
The important thing for spring break is to relax and enjoy your time off from school. I don't have spring break for another week (filled with exams and midterms ewh) but I'm working hard and I know all of you are too! You deserve this break and just because you aren't going on a trip doesn't mean you can't have fun! And after a full week of relaxing and resting, you'll be fresh and ready to finish out the semester!
Hopefully this helps any of you in the same boat as me or sparks ideas for other things to do! If you have any other fun things to do for spring break, feel free to share them!
ALSO
P.S. I have created an Instagram account for the blog so go check it out! @absolutelyariana1
xoxo Ariana