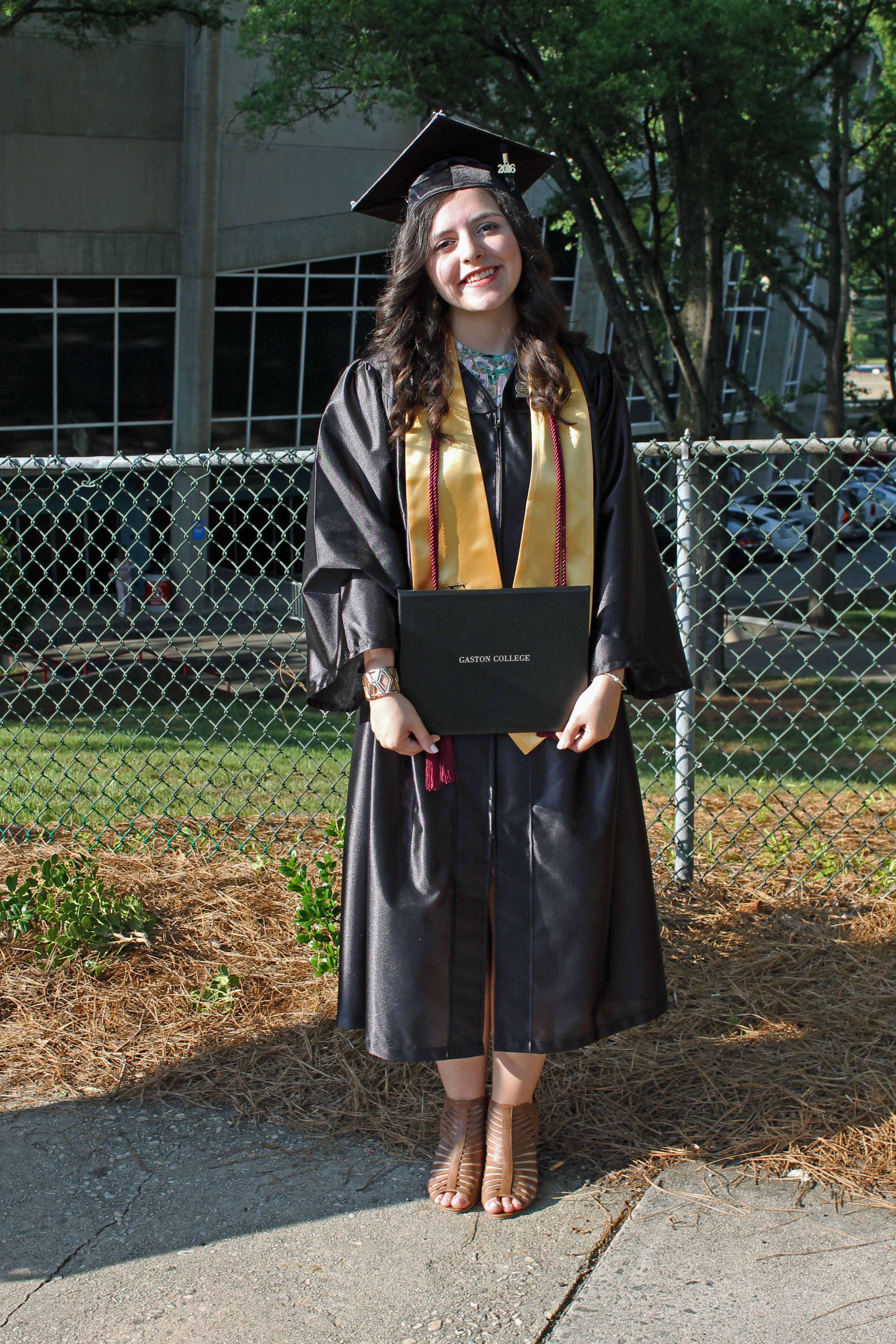 So on May 13th, I walked across a stage and received my first college diploma! Now typically people my age are in a four year university. I actually attended a local community college first and am transferring to a four year university. I was just going to mention graduating in another post I am working on when I started looking through pictures and thought, "what the hey!" I worked hard for this diploma and part of the reason I started this blog is so I can look back on big parts of my life. Here's how the day went:
So I'm actually going to start with the night before. The week was tough, it was finals week and I had been studying/taking exams literally until Wednesday afternoon. Then I met my friend for lunch, since she was back in town for the summer, and THEN we met a couple of other friends at Hobby Lobby because we wanted to decorate our caps. It took me until Thursday, the day before graduation to figure out what I wanted to do with mine. So Thursday, after sketching out a couple options, discussion, a lot of Pinteresting, and more than a couple trips to Hobby Lobby, I finally figured it all out and was ready to get crafty with my cap. BUT. Just my luck, it had been storming and the power went out. Not just the cable and internet, no. Every light, anything run electrically, including the AC and my overhead fan. It was all completely off. So I finished decorating my cap by candlelight.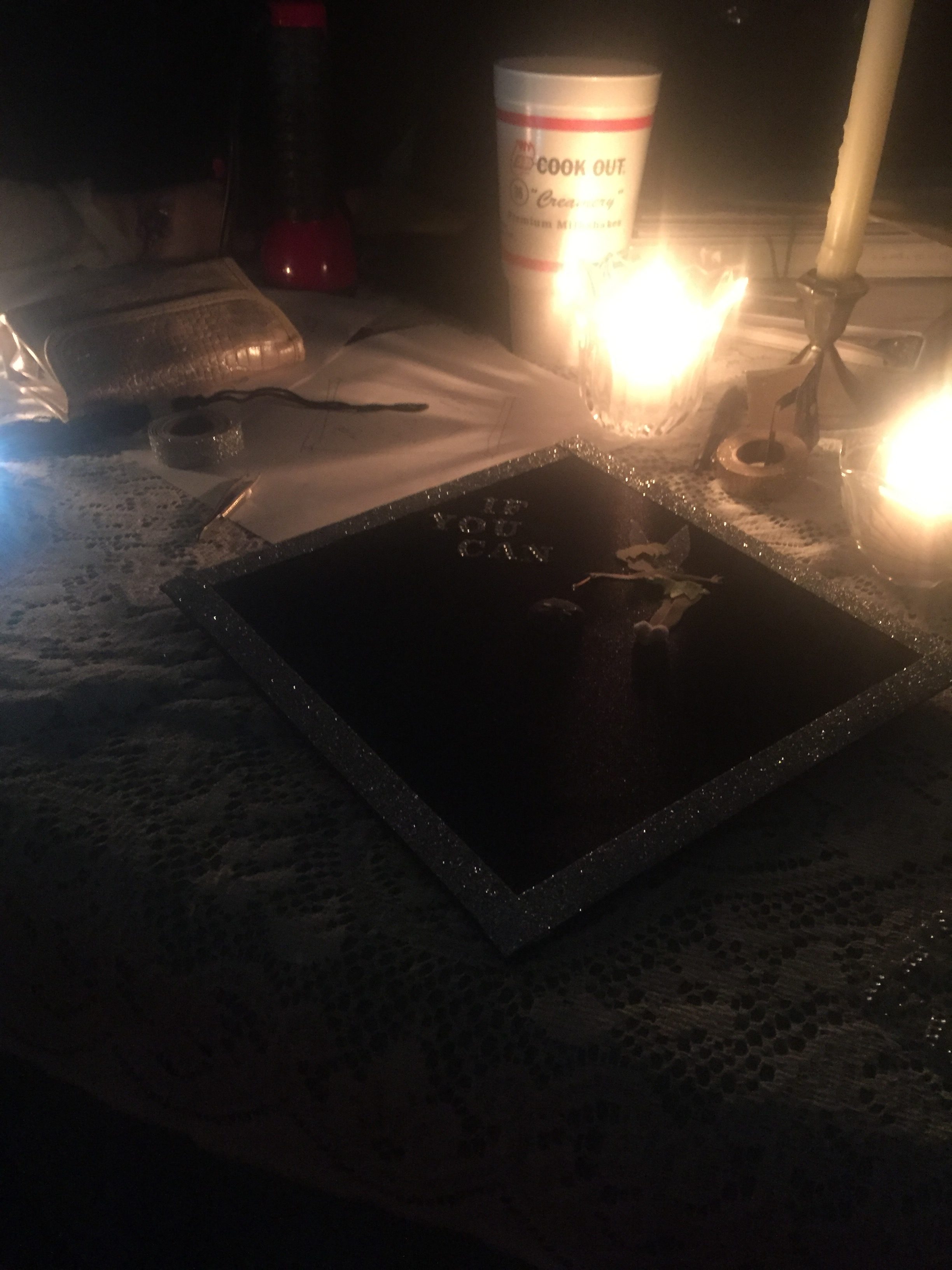 It really wasn't that bad. I also used the flashlight on my phone. I was able to put the finishing touches on it the next morning since the power FINALLY came back on at 3:00 am (aka I could use the glue gun).  I really wanted to go with a Disney theme because if you know ANYTHING about me, it's that Disney is very near and dear to my heart and very much a part of me.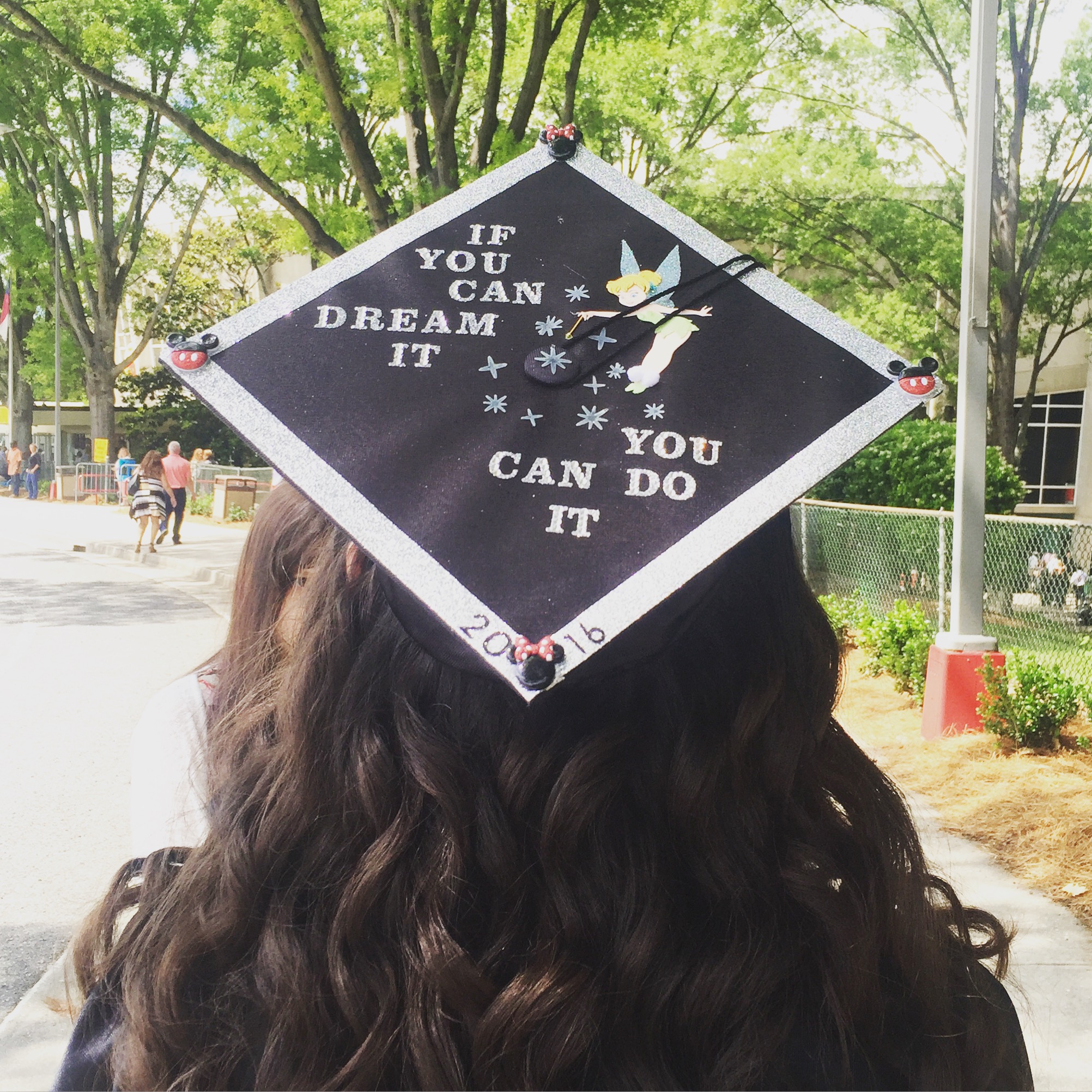 SO, on to the next day. I woke up around 9:30 and immediately started the "getting ready" process. You know, shower, hair (which was my main concern),makeup, etc.  We had to be at the stadium where graduation was by 3 and the ceremony was at 4. It took roughly 30 minutes to get there and traffic was starting to get bad once we got off the highway. There were already so many people there. The graduates had to separate from the families and I left my purse with my mom which also held MY PHONE. (They had said to leave valuables with your guests so that's what I did; I didn't realize I could have my phone with me because I was literally the only one without one) I got to where the graduates were and realized this, then found a classmate from this semester who so kindly let me borrow her phone to call my mom. They lined us up and we stood there for about an hour. It was kind of boring and tedious but it was fine. I made conversation with people to pass the time. Then the ceremony started and we were led in. There were a lot of graduates and my section was first. I only got nervous approaching the stage because the steps were wobbly and I didn't want to trip. It's kind of funny that it has so much buildup and you're only on the stage for like five seconds. But it's the most nerve wracking five seconds (at least to me). We somehow all ended up completely in the wrong seats in different rows as we sat back down (no idea how it happened we were all confused).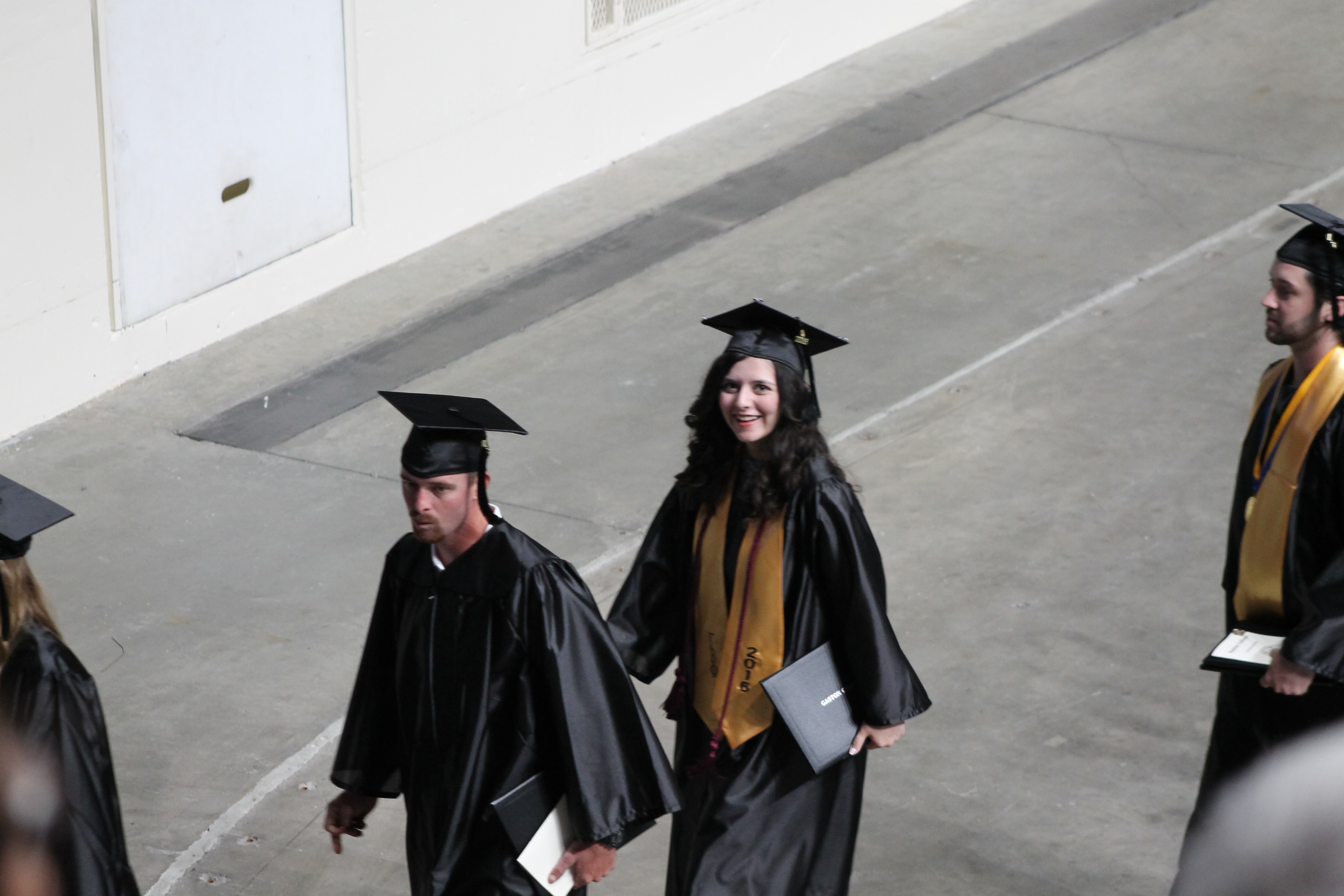 After the ceremony was over, I found my two friends (the ones who went to Hobby Lobby with me) and we took a few selfies, and then they let me borrow their phone to find my family because it was MADNESS. So many people. Shoes were starting to hurt. Finally reunited with my friends and family, we took pictures and then set off for dinner. I chose T.G.I. Friday's because they're only in the city for some reason and I happen to love that restaurant. Dinner was soooo delicious and wonderful. I was so exhausted by the end. We took a few more pictures before leaving too.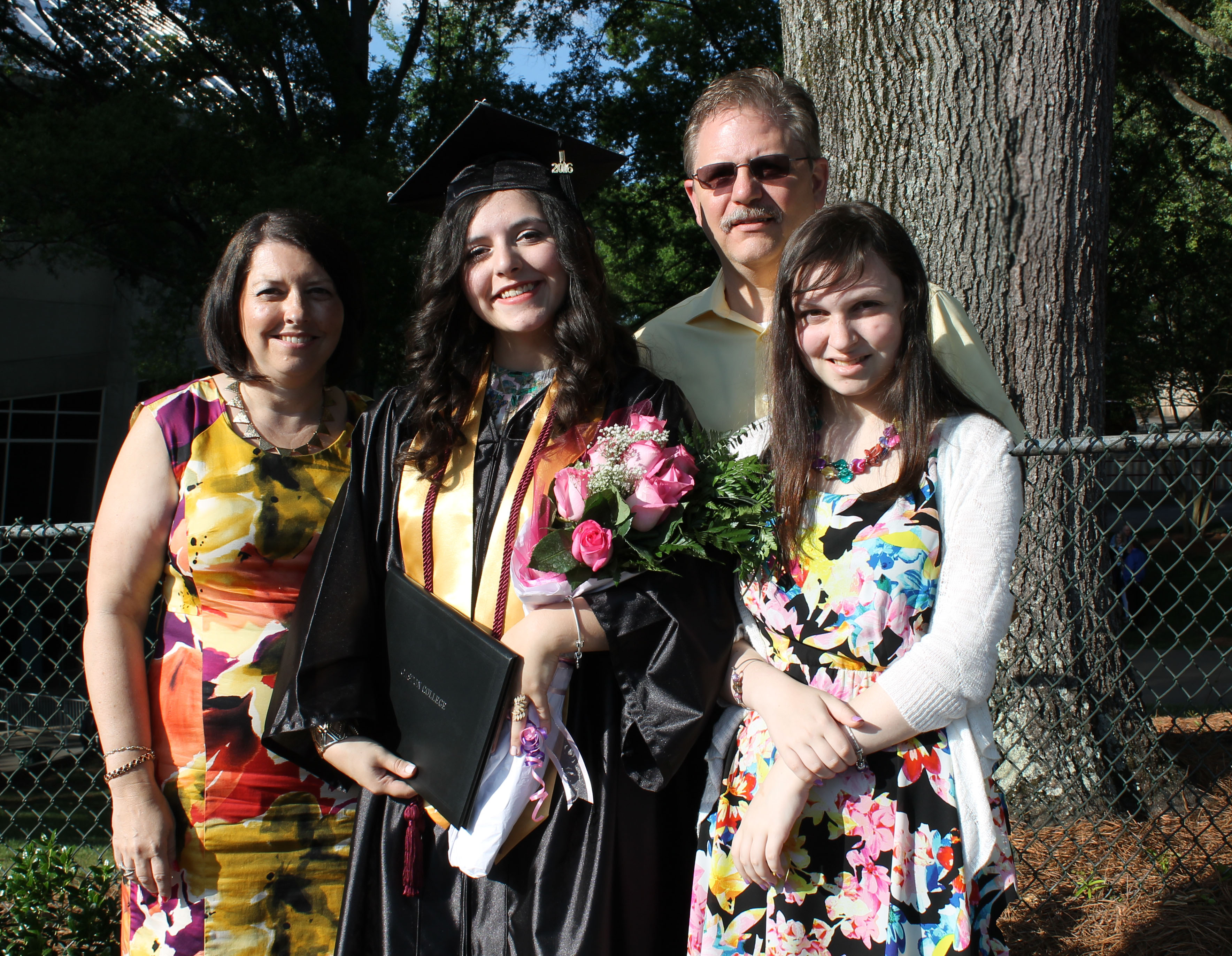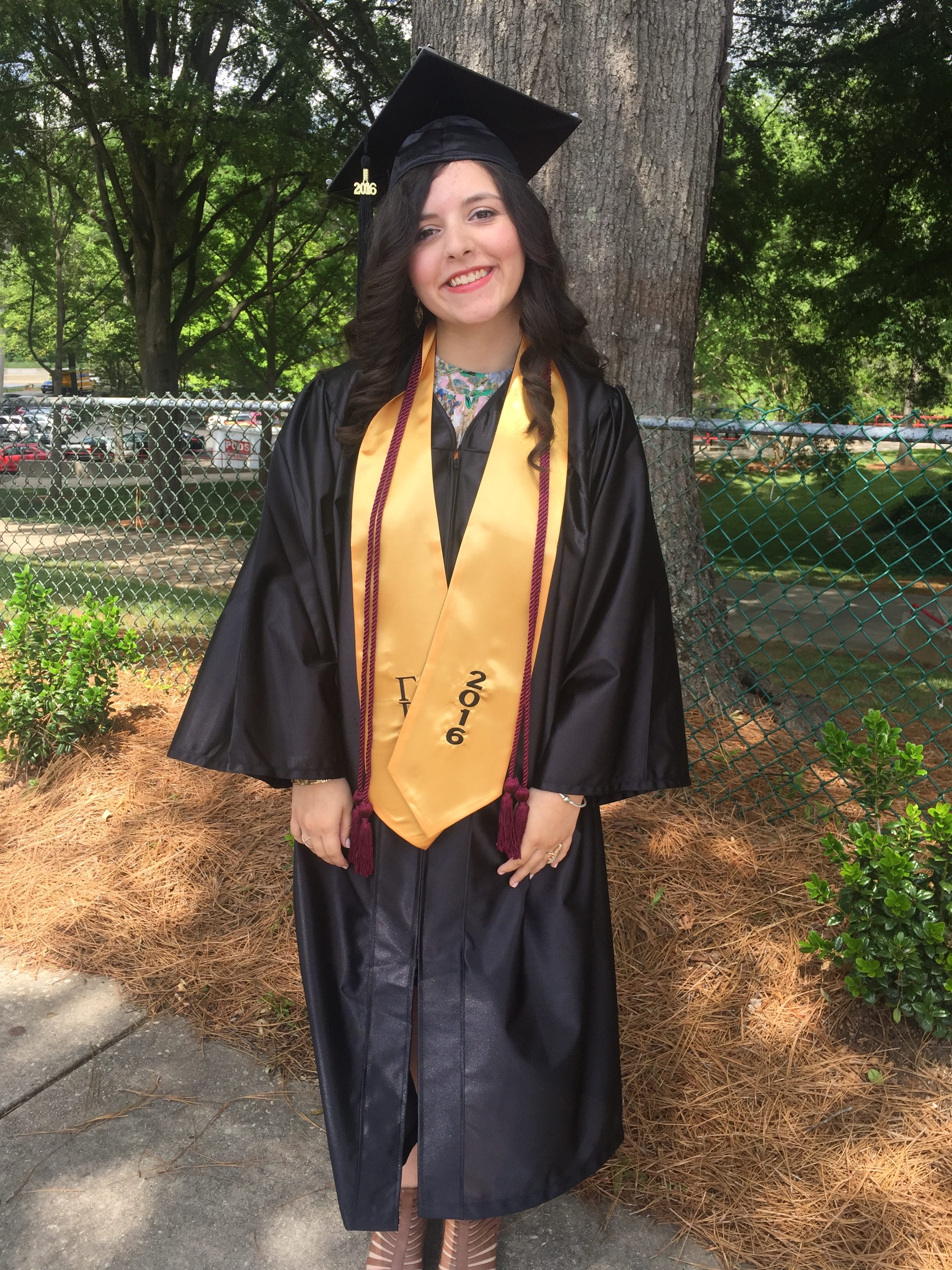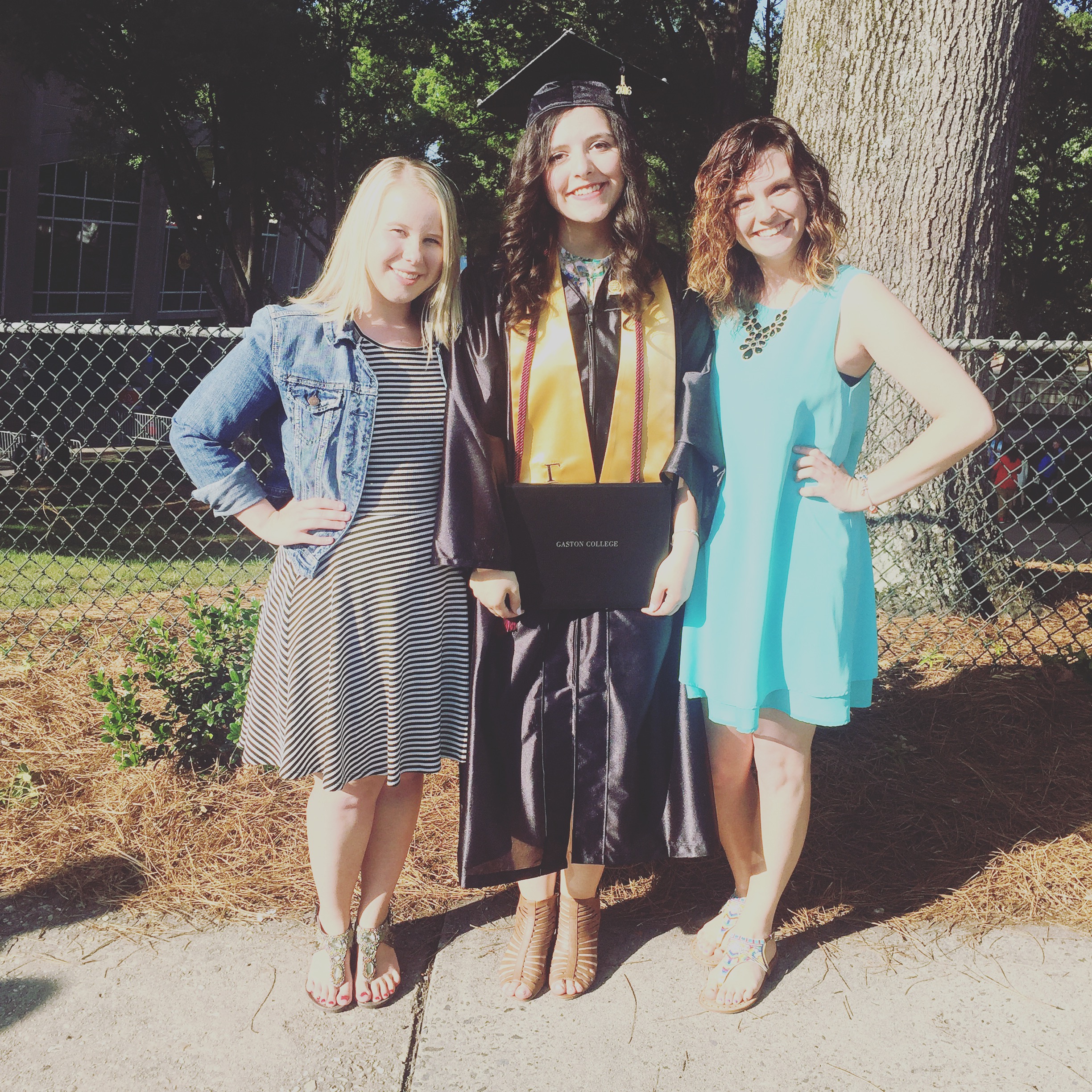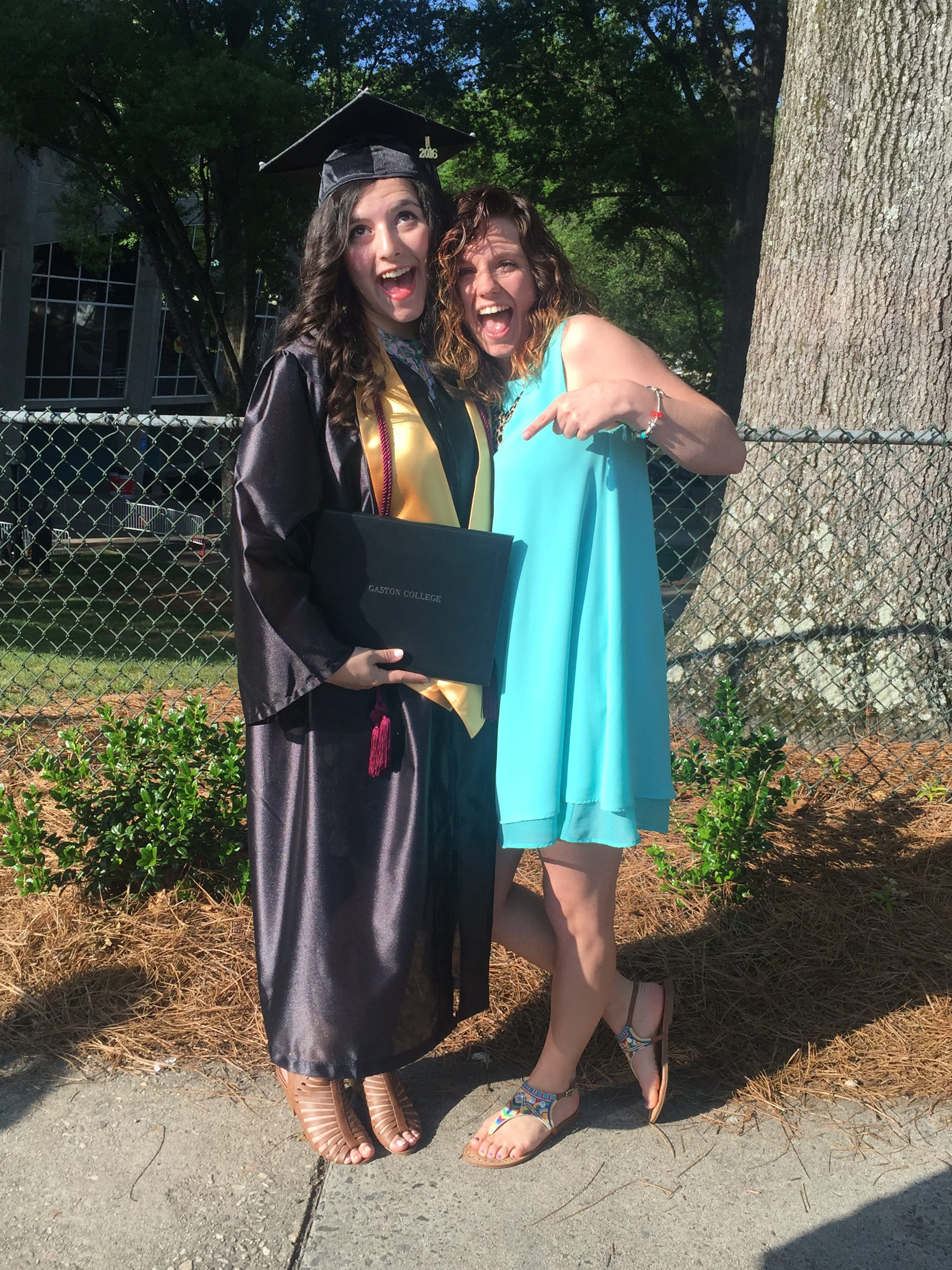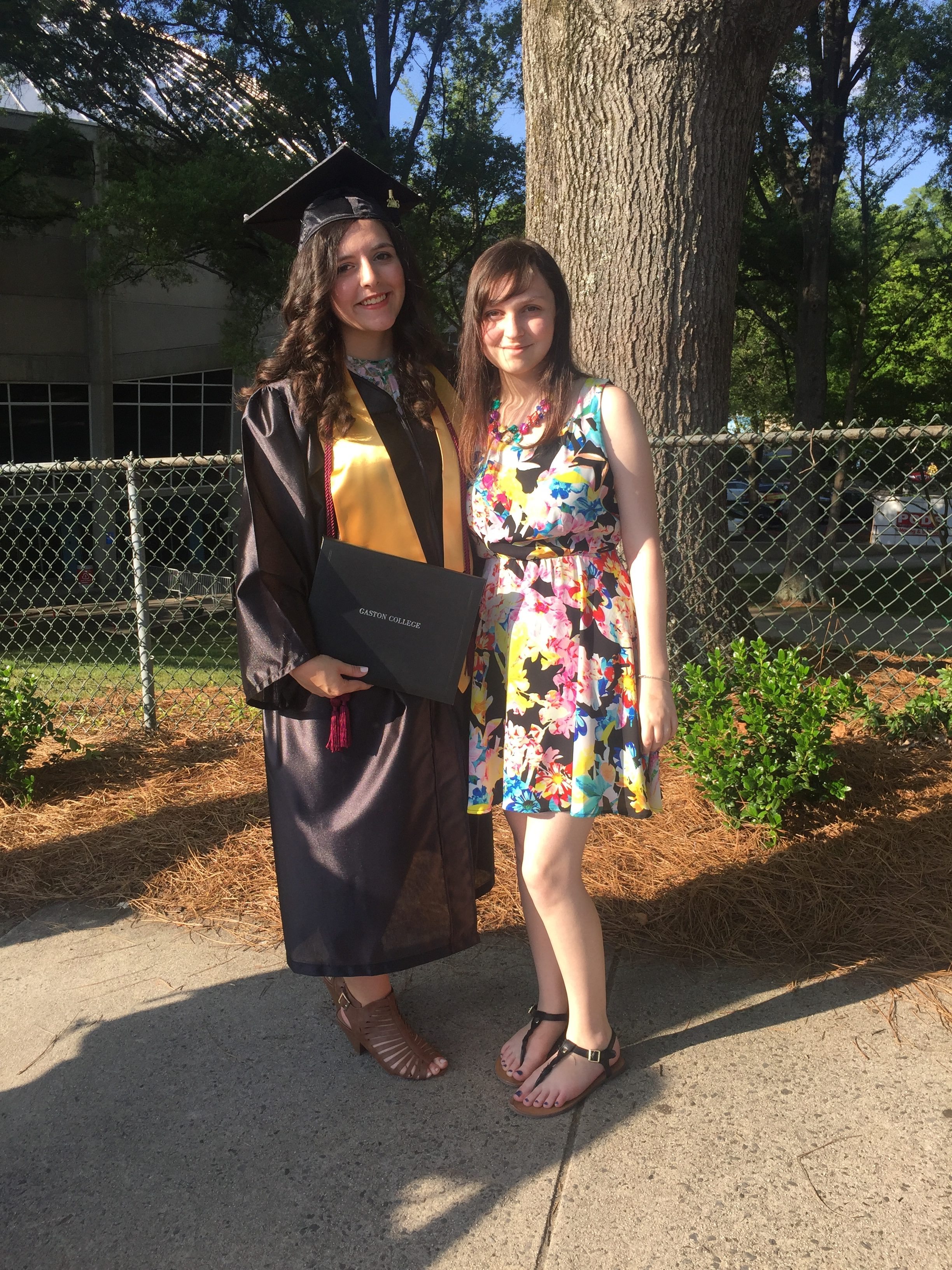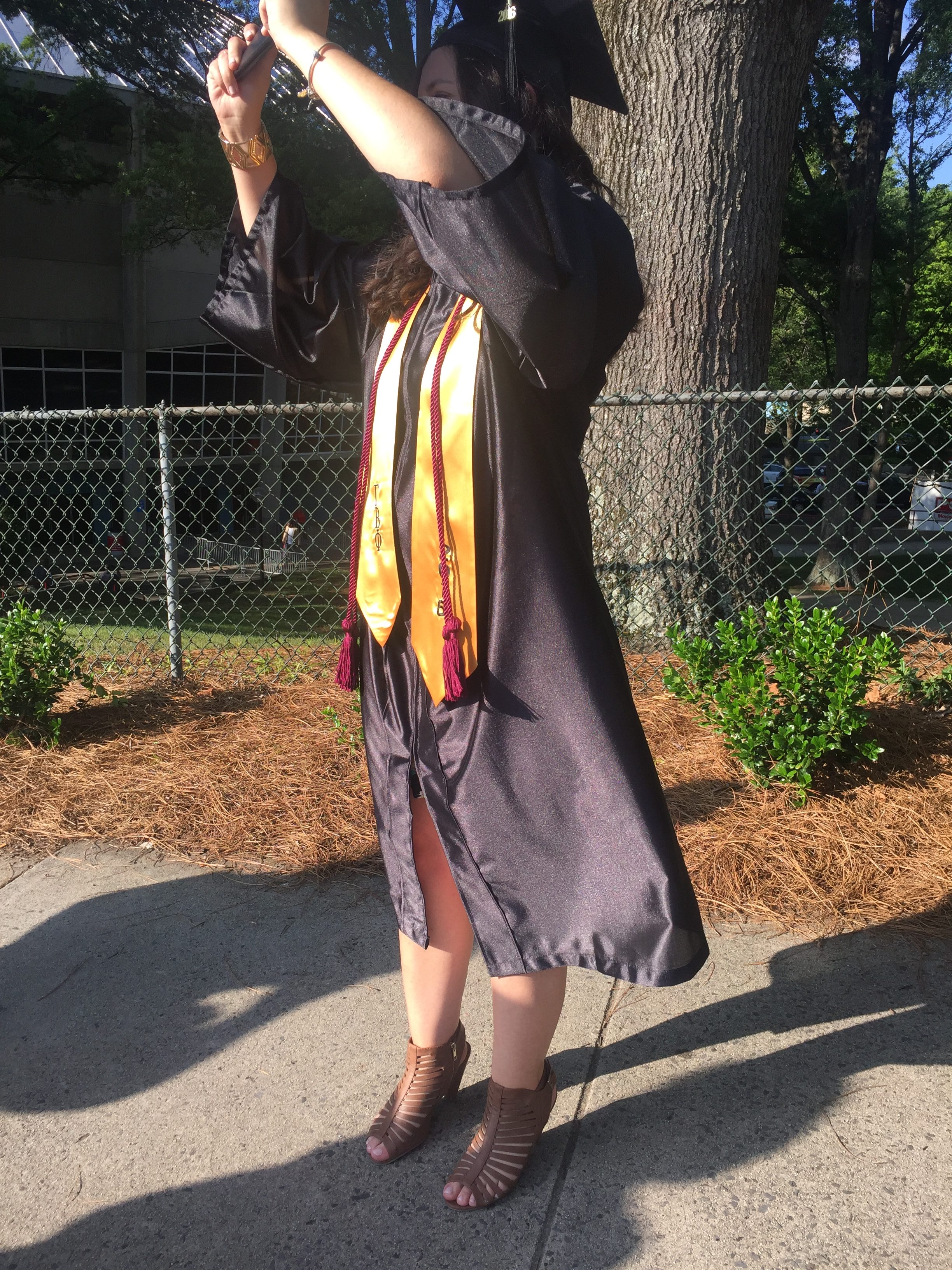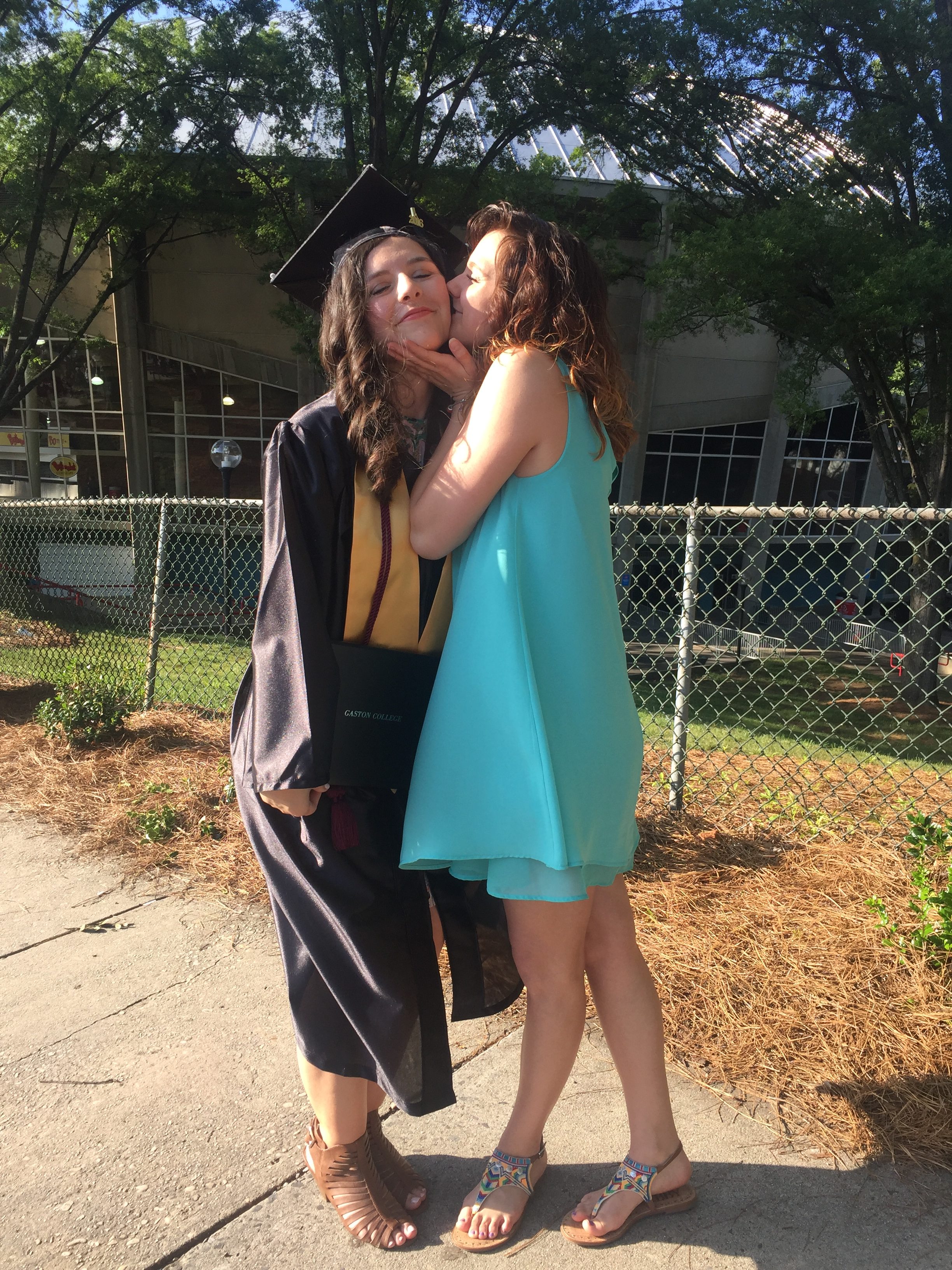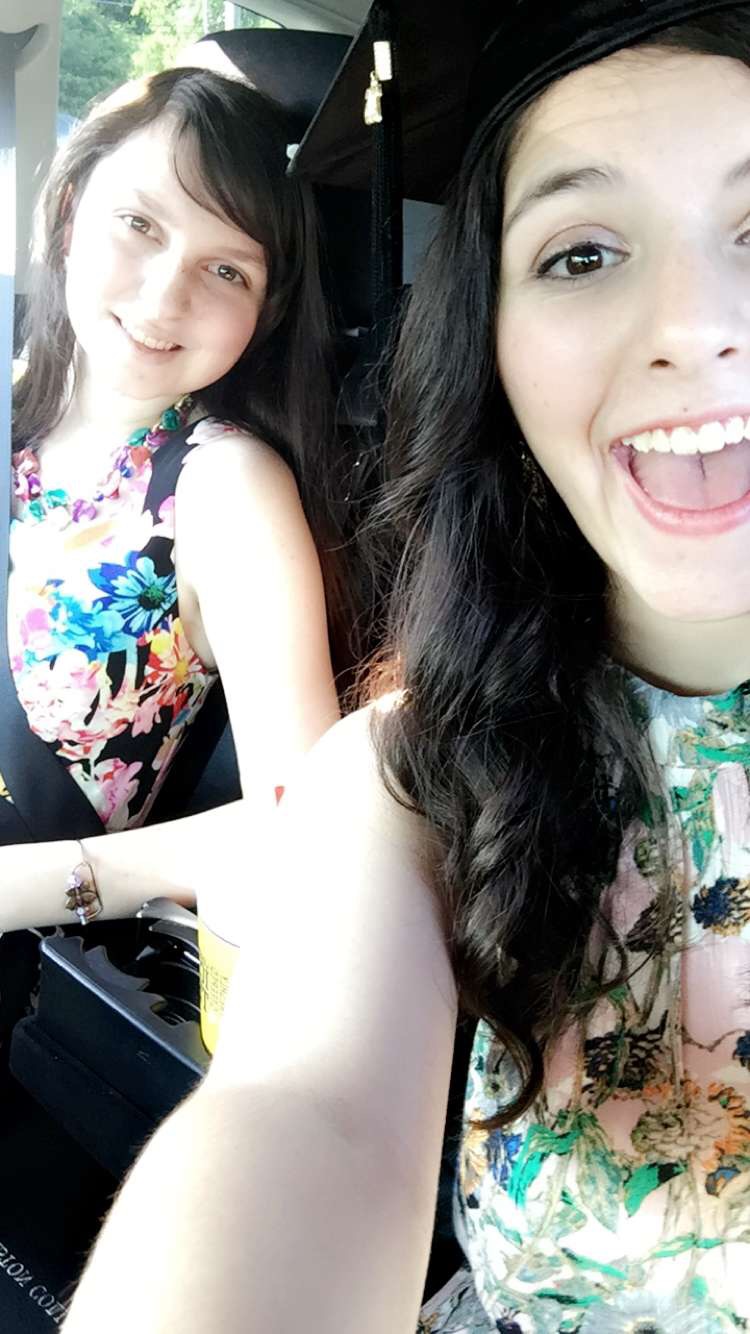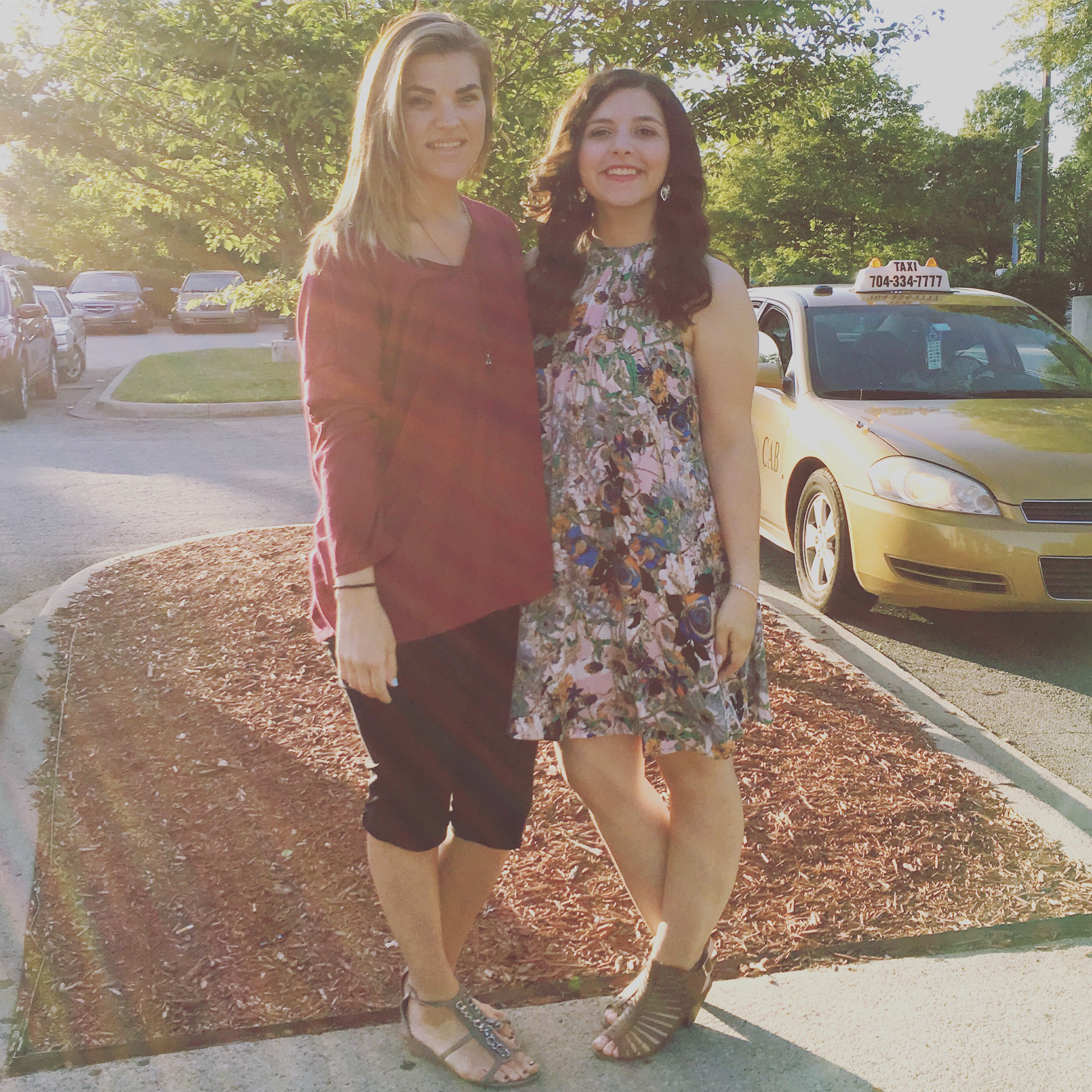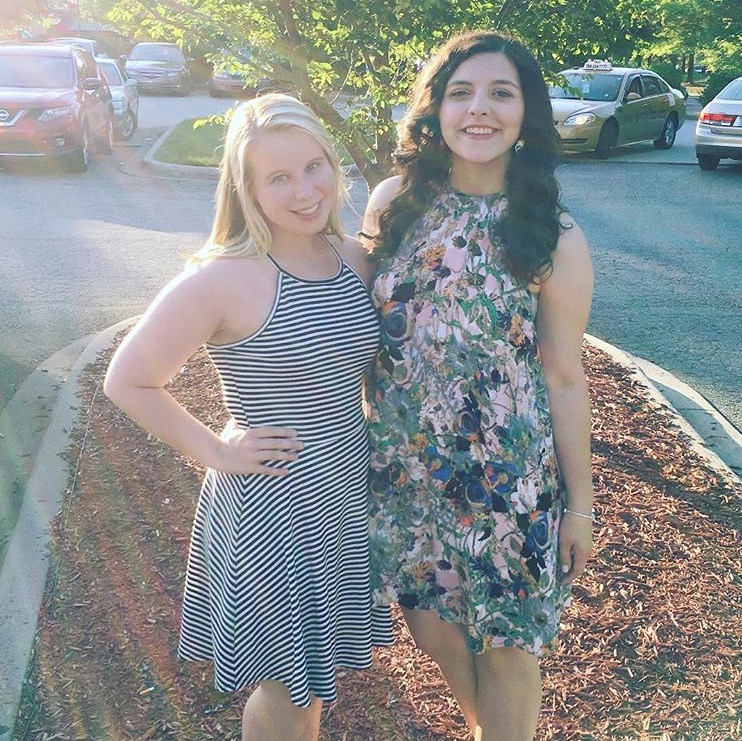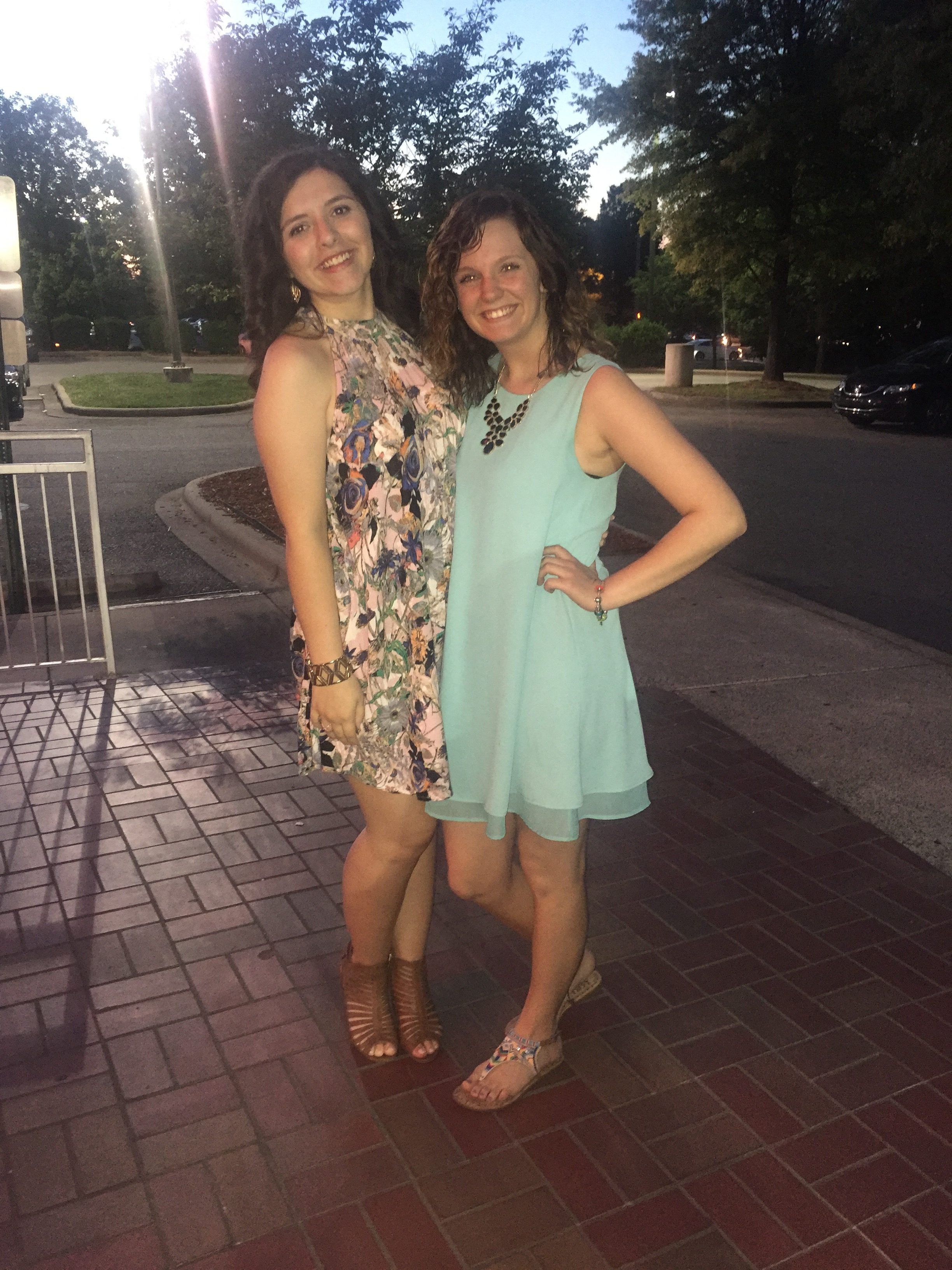 I am so blessed and grateful to reach this milestone. I am so proud of myself because I have worked so hard, especially this past year, to move forward in my journey and now I have an actual degree! It's really exciting and I thank God for allowing me these incredible opportunities. I thank God I have the wonderful family and best friends that I do. They are my support system and so so important to me!
Congratulations to the class of 2016!! Did any of you just graduate?
xoxo Ariana