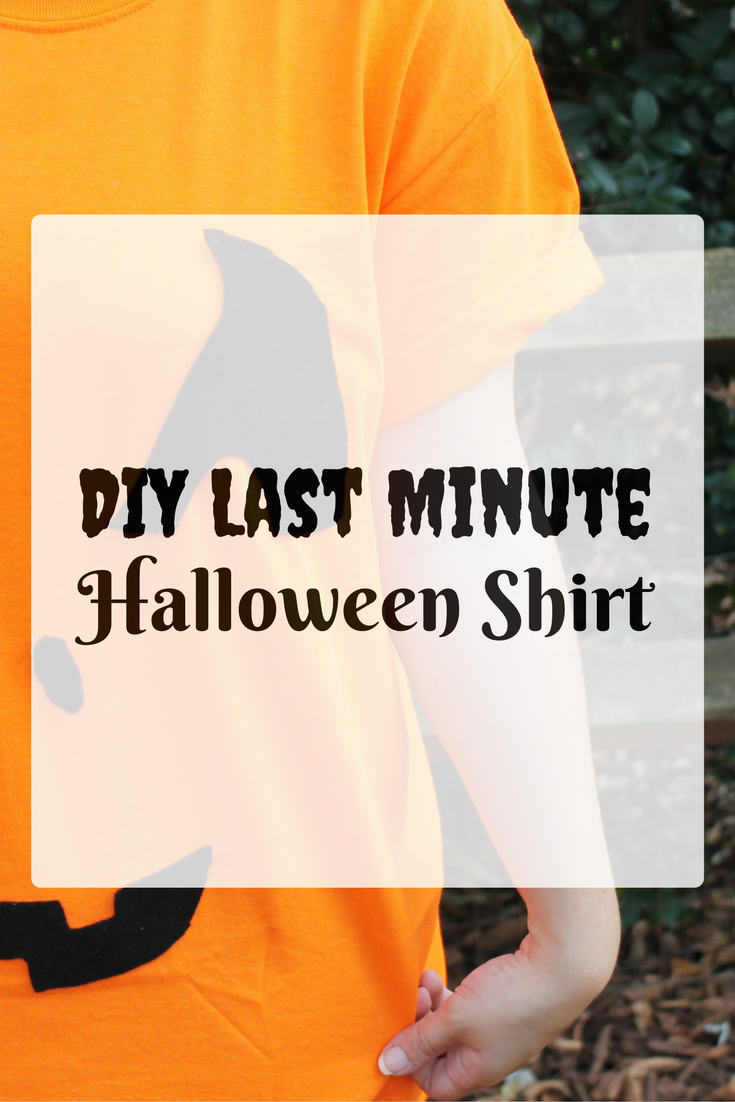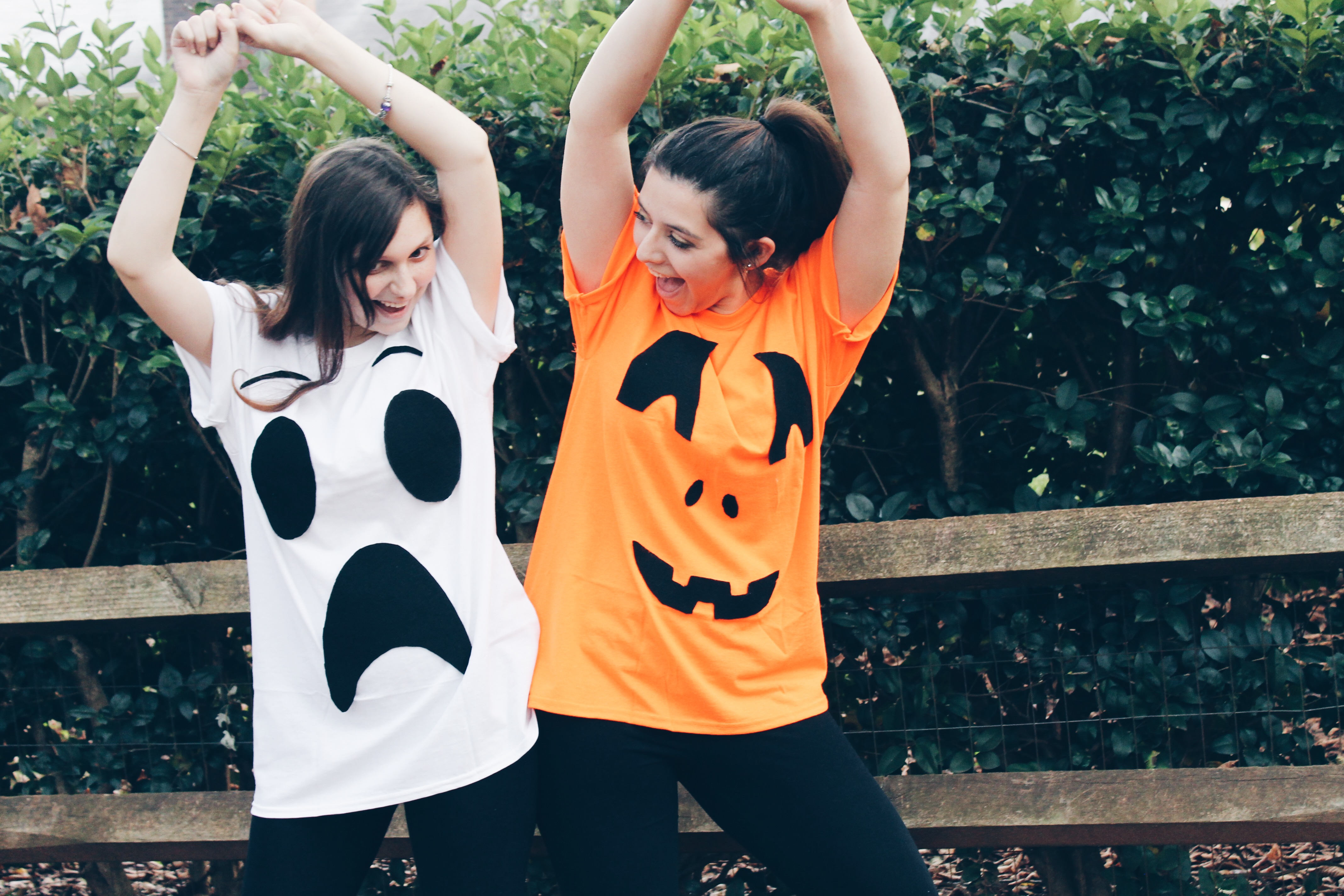 FOMO is real (feeling of missing out). Everybody is posting pictures at Halloween parties and in costume and I kinda got sad that I didn't have anywhere to go or any reason to dress up this year! I plan on having a night in and watching some not-so-scary Halloween(ish) movies. Well, instead of being down about it, I decided to do something about it! I scouted the internet to get some ideas but ultimately I just made it up myself as I went!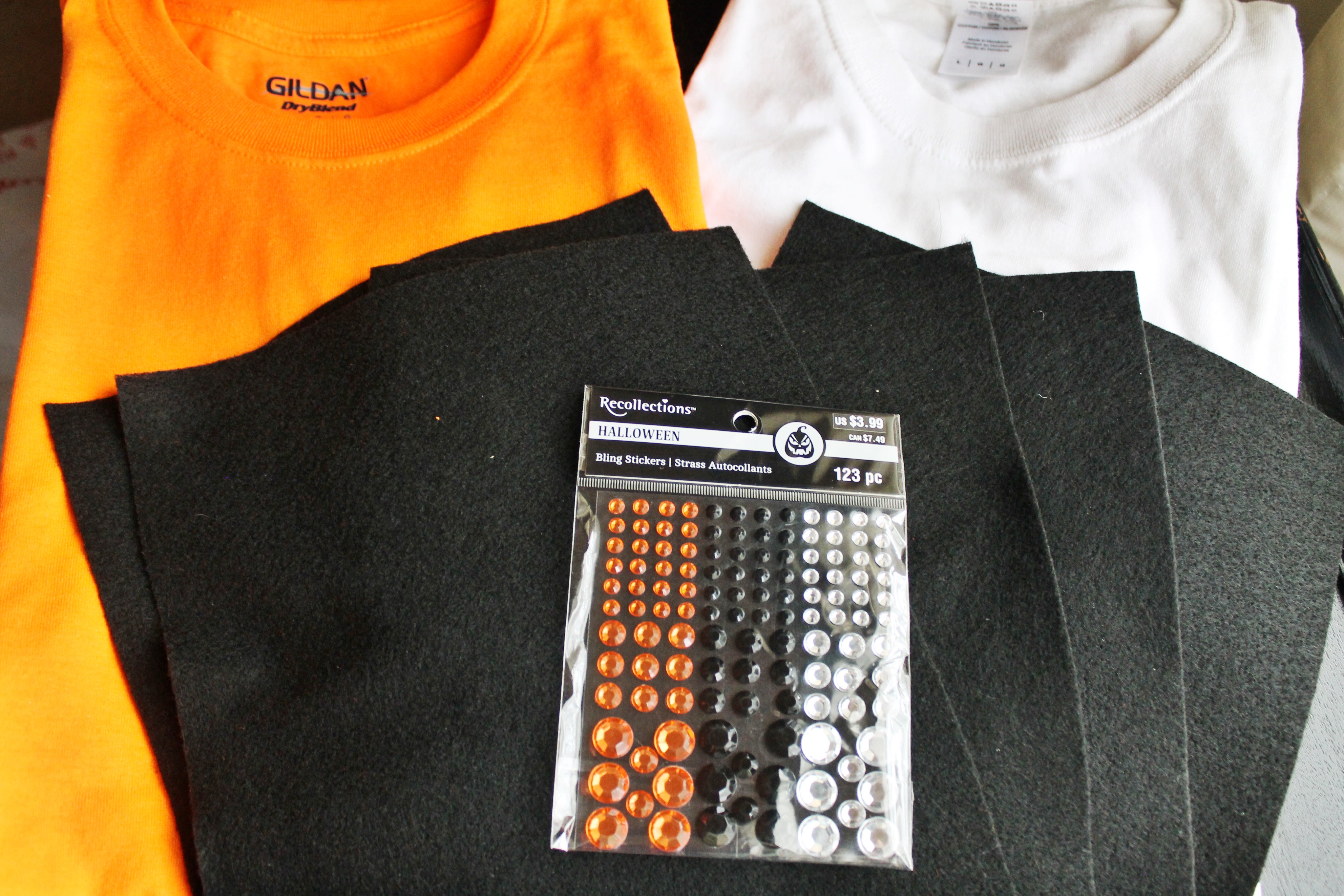 So what I did is I decided to make a jack-0-lantern shirt and my sister joined in and made a ghost shirt! I looked around on the internet and saw that some people made stencil with adhesive paper, some people used fabric paint but since this was super last minute, I didn't have time to mess with that! I also had a very low budget and fortunately, I bought all my supplies for under $15!
What you need:
a shirt
Felt
scissors
glue gun
That's it! Only four things! I already had a glue gun and scissors at home.
I just googled "jack-o-lantern t shirt stencil" and went to images. There are plenty of different options to choose from! I used this and my sister used this.
Step one:
Outline your stencil on the felt. I used a silver metallic Sharpie that I had so I could see it! Don't be afraid to mess up, you're going to flip it to the opposite side when gluing so you won't see the marker.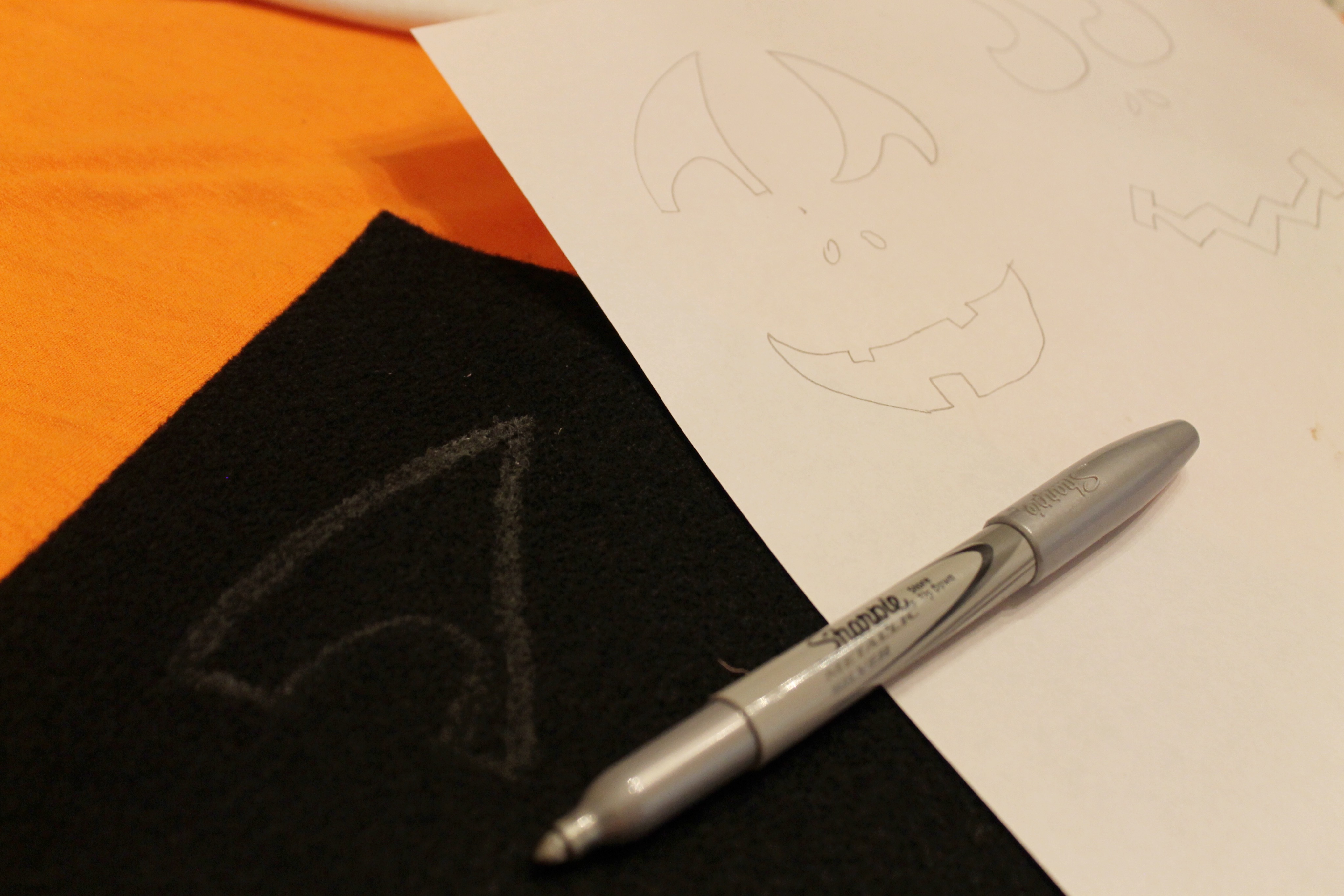 Step Two:
Cut out all your shapes. LET IT BE KNOWN. Cutting felt is not as easy as you think. I spent about 15 minutes on one eye before I switched scissors (changed my life y'all) but it still wasn't a piece of cake. It's not hard if your scissors cut easy through it but it's definitely not paper.
Step Three: 
Lay out all shapes to see where you like them. I then place a hand towel inside the shirt (I don't really know if this served a purpose but it made me feel better). Now just heat up your glue gun and glue the pieces on! (If you are younger than 16, I would double check with a parent or adult if its okay for you to use one by yourself. If not, ask for help!)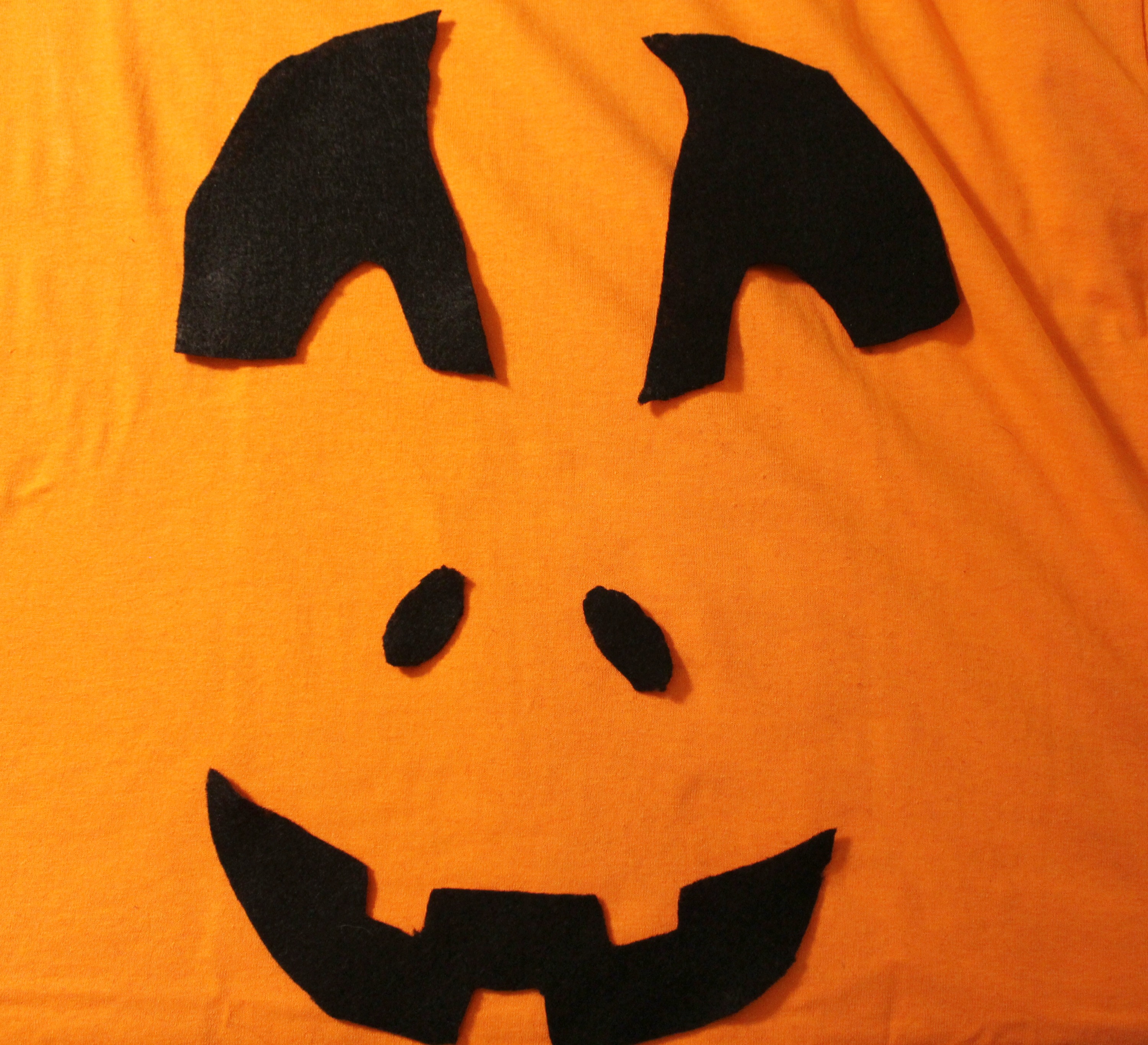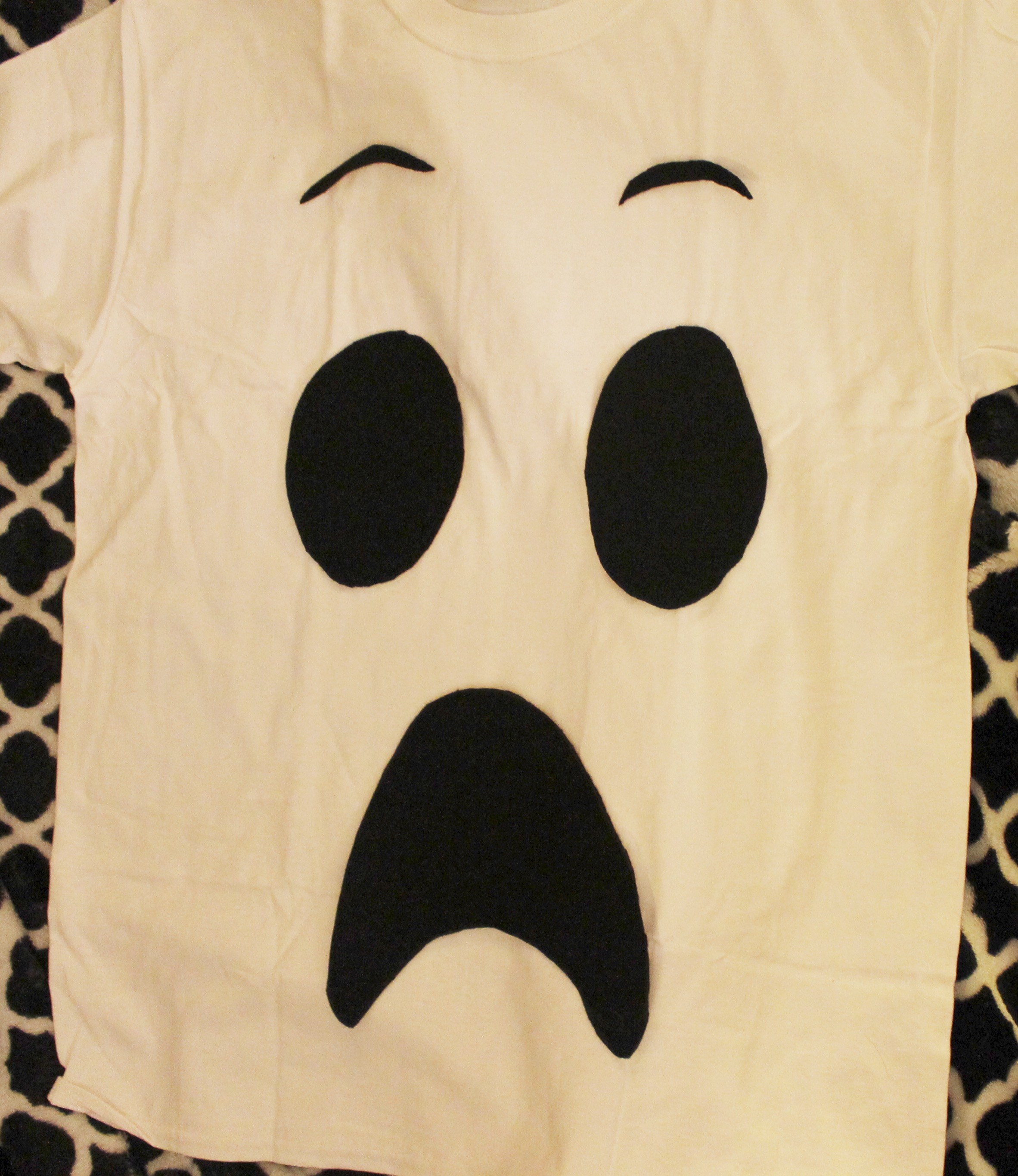 Now just let it dry and they should be ready to go! This was so easy, cheap, and fun to do with my sister! I think they turned out so cute!!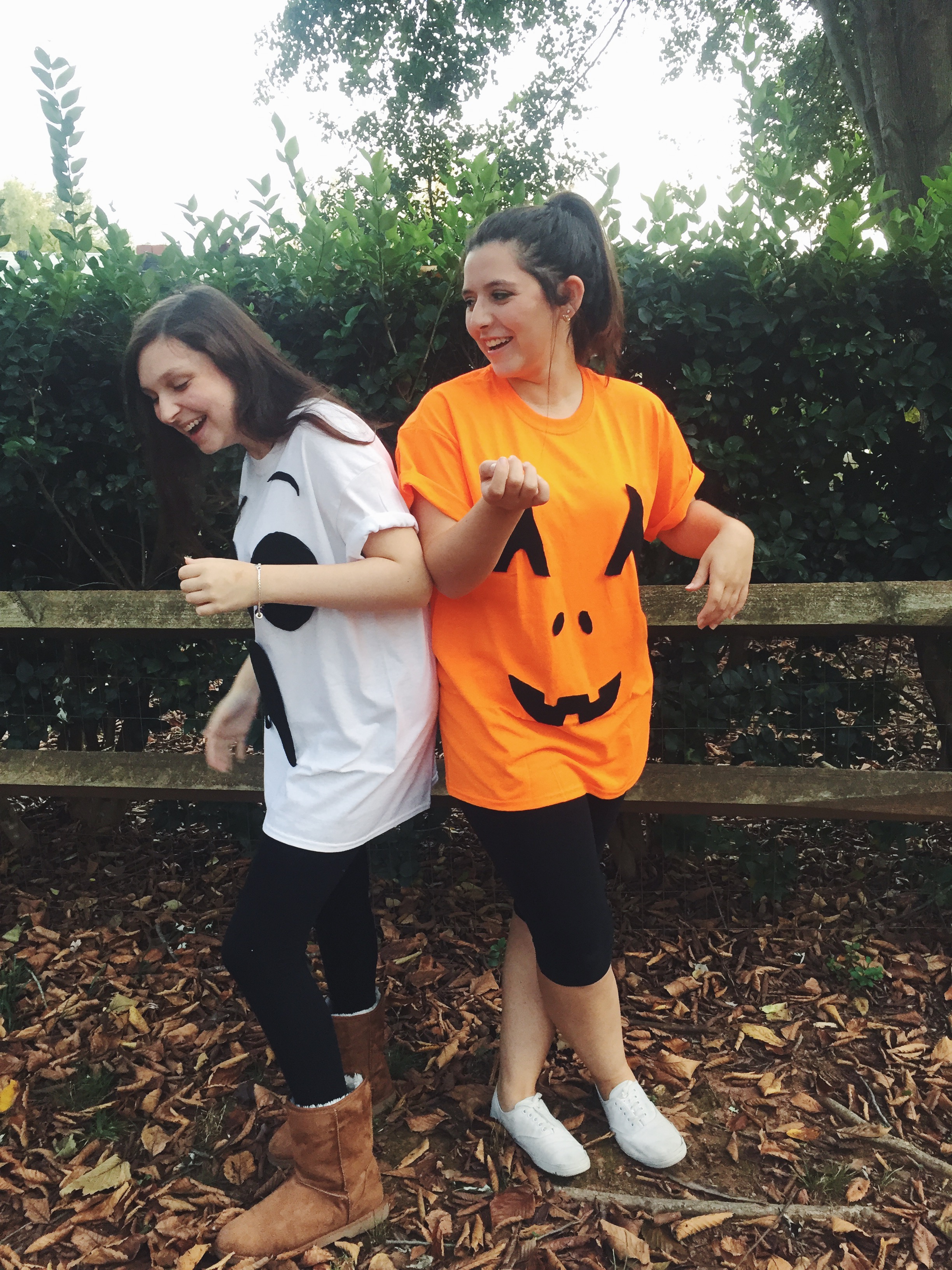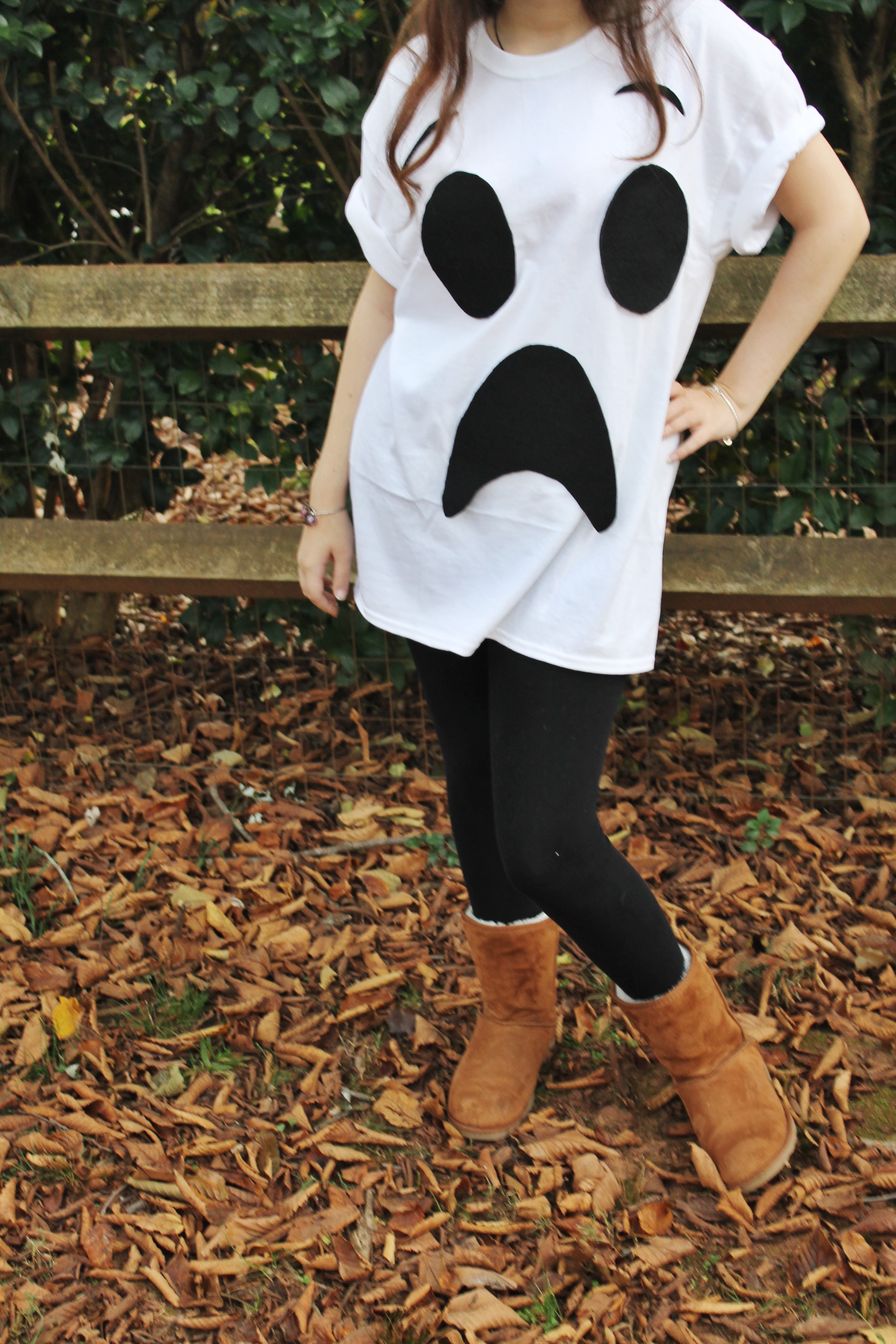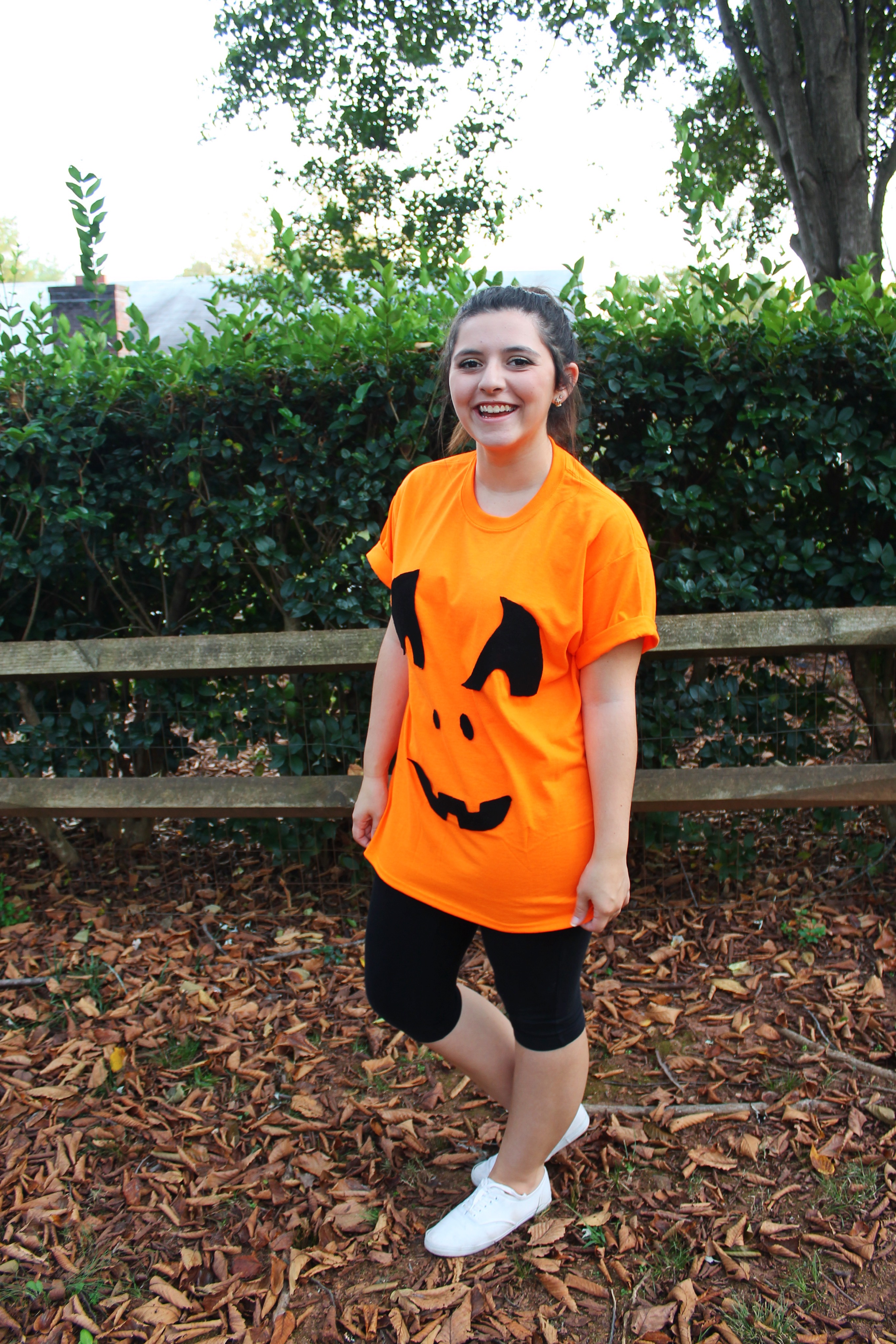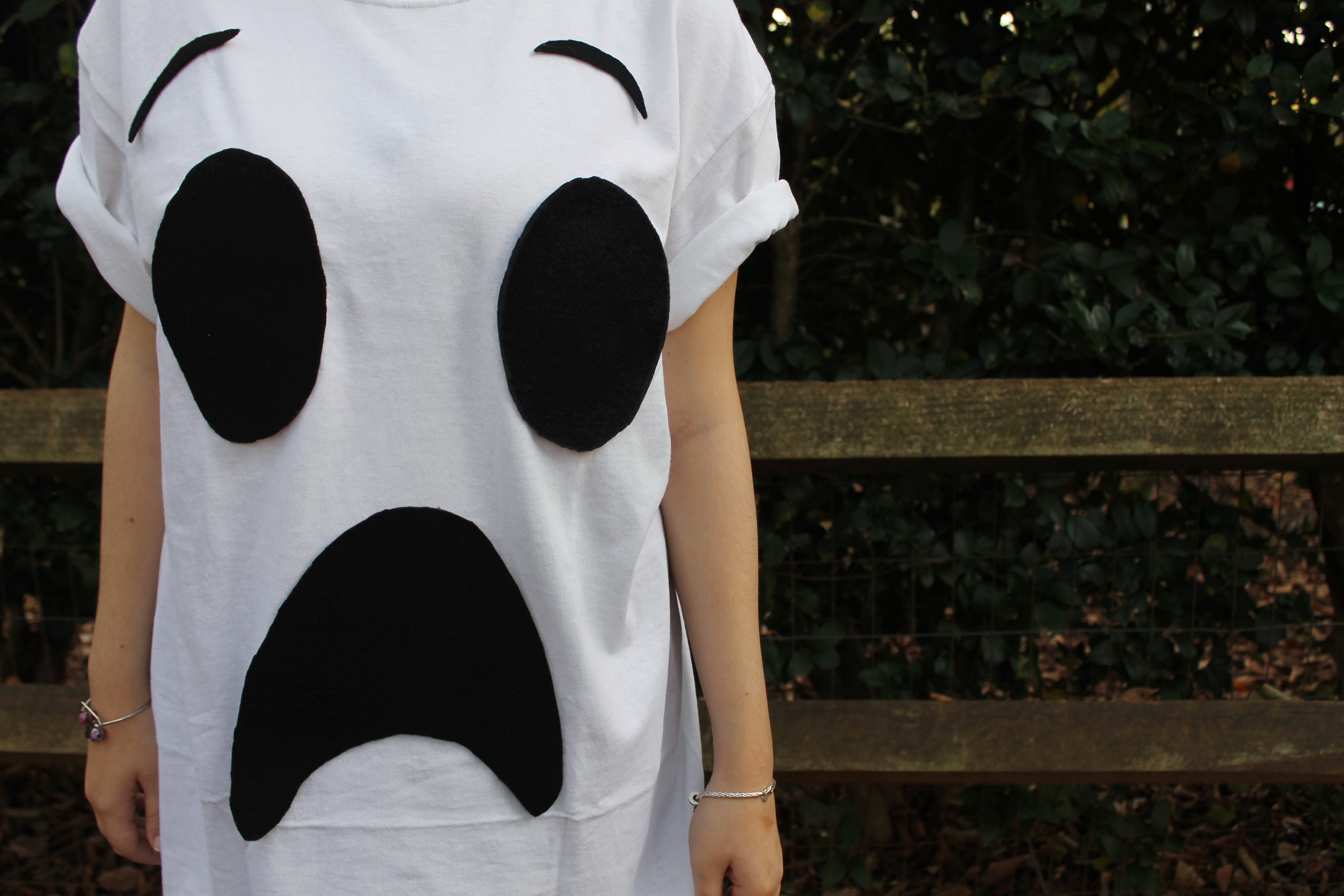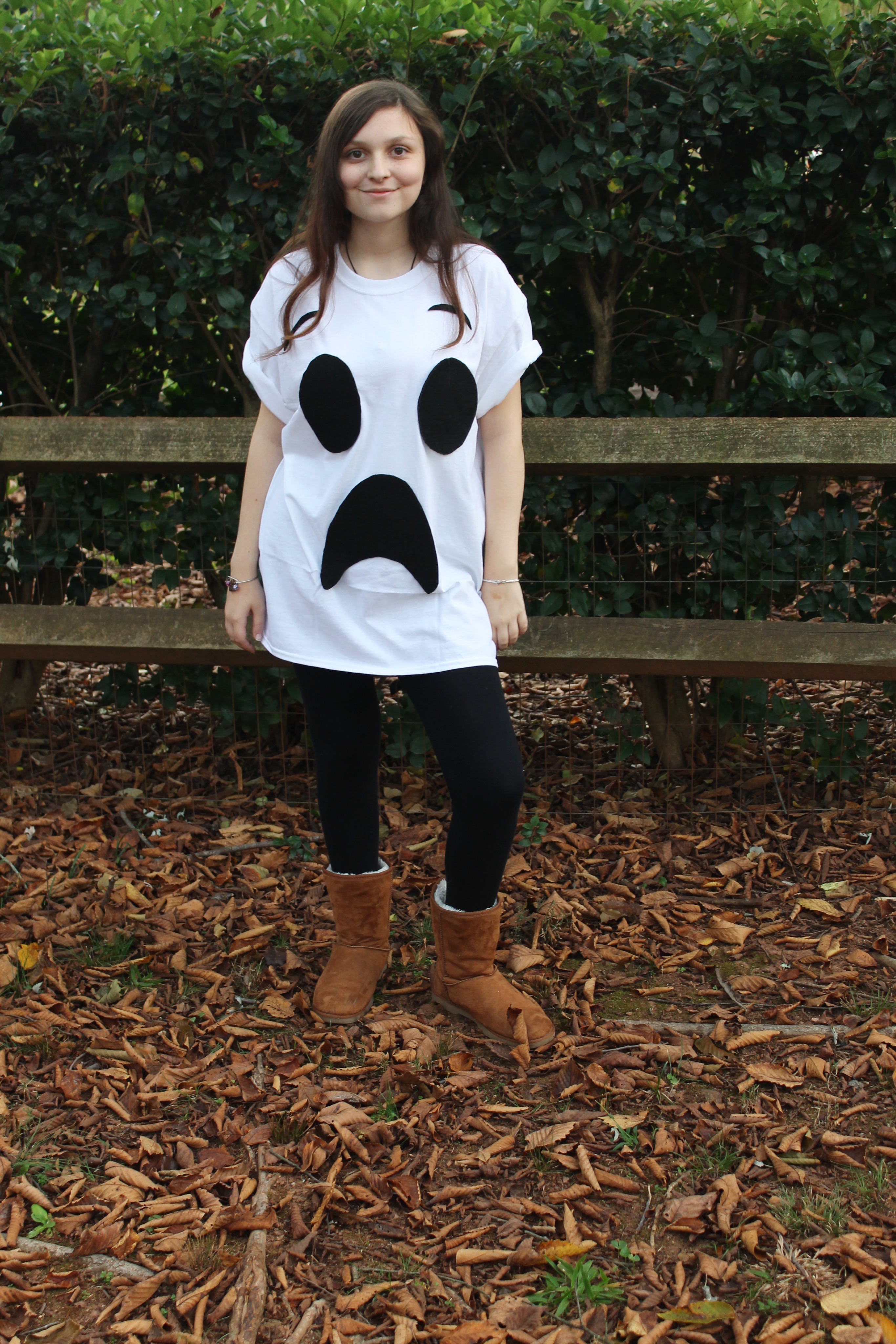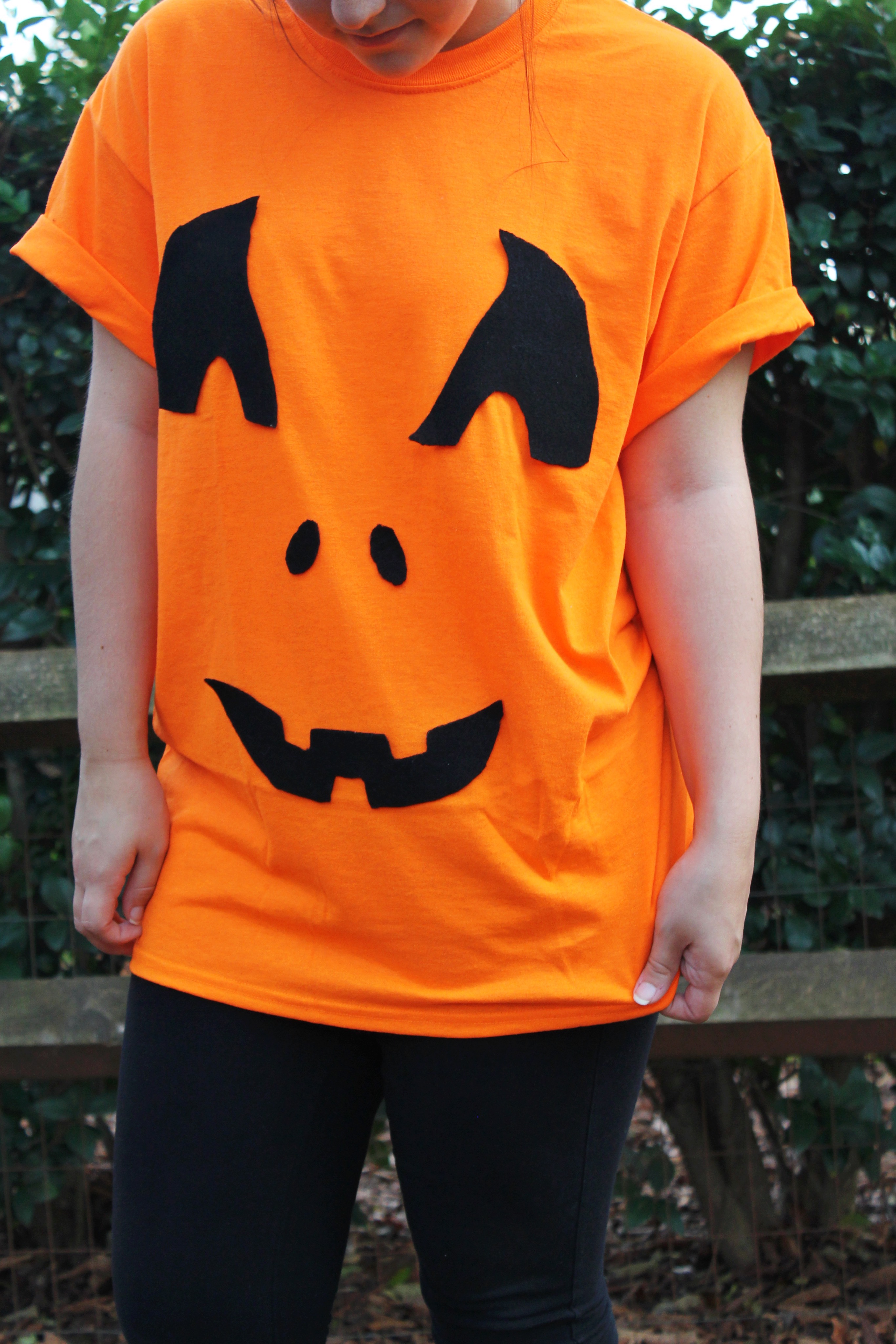 What are y'all's costumes for Halloween? I'm super interested to know!!
Happy Halloweeeeen!