Disney Moments. You don't know until it happens. In a Disney Moment, you are overcome with joy. There is happiness, love, and goodness on everyone's faces. You wish you could snapshot that instant that you realize its happening. Sometimes you catch it in a photograph but it's never the same as in the moment, much like many other moments in life. You want to remember that exact moment, how it felt, how it looked, and even how it smelled sometimes.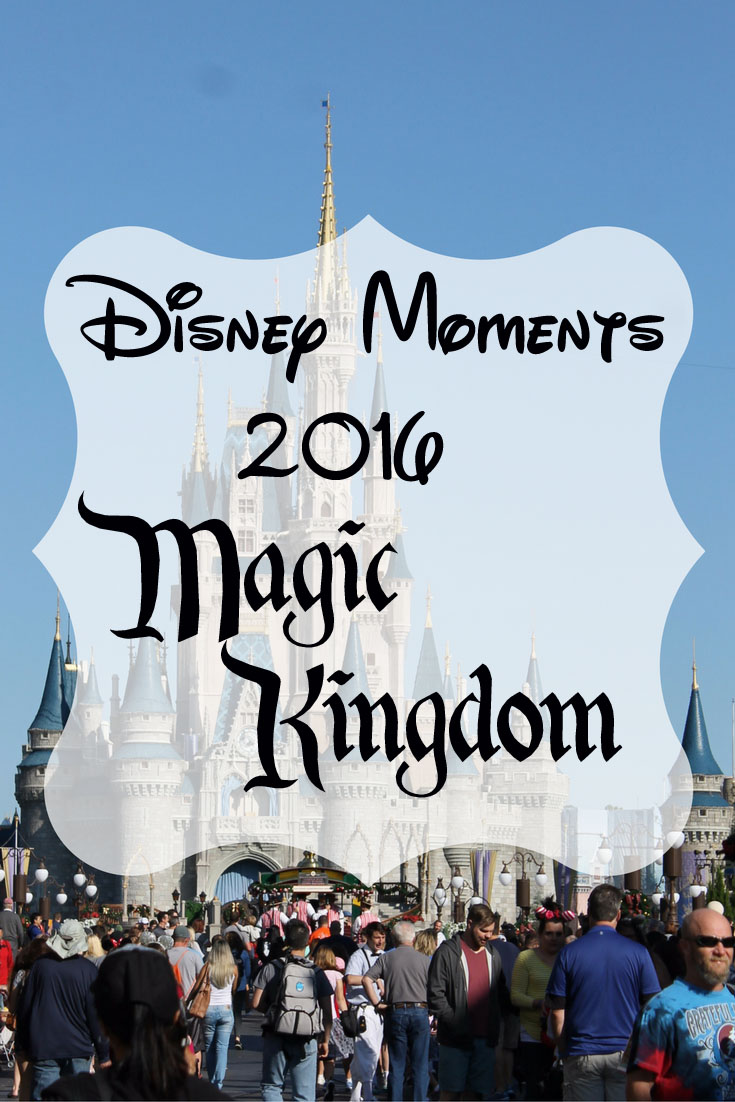 I'm going to share with you many of my Disney moments from my trip to Disney World's Magic Kingdom!
The place where dreams truly do come true. I could honestly go on and on and ON about my affection for Walt Disney. Maybe I'll do a post on it sometime in the future! But I know why you're here, you wanna see pictures!! And boy oh boy do I have pictures. We woke up at the crack of dawn to be there when the gates open! I honestly felt like I was back in my eight year old body riding the monorail for the first time. Wonder, anticipation, excitement, and pure joy in my eyes, my hands, my feet. There is nothing like it!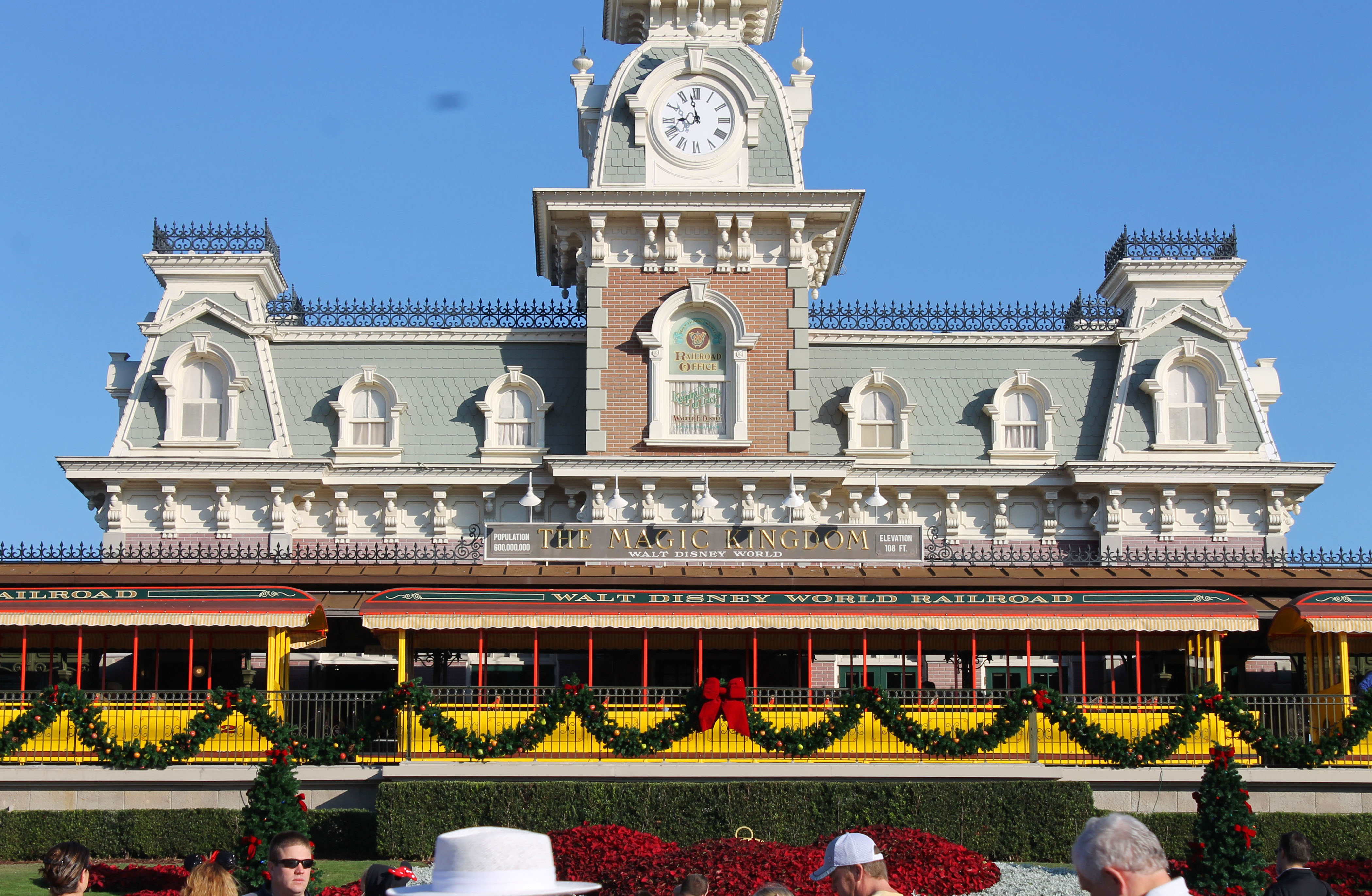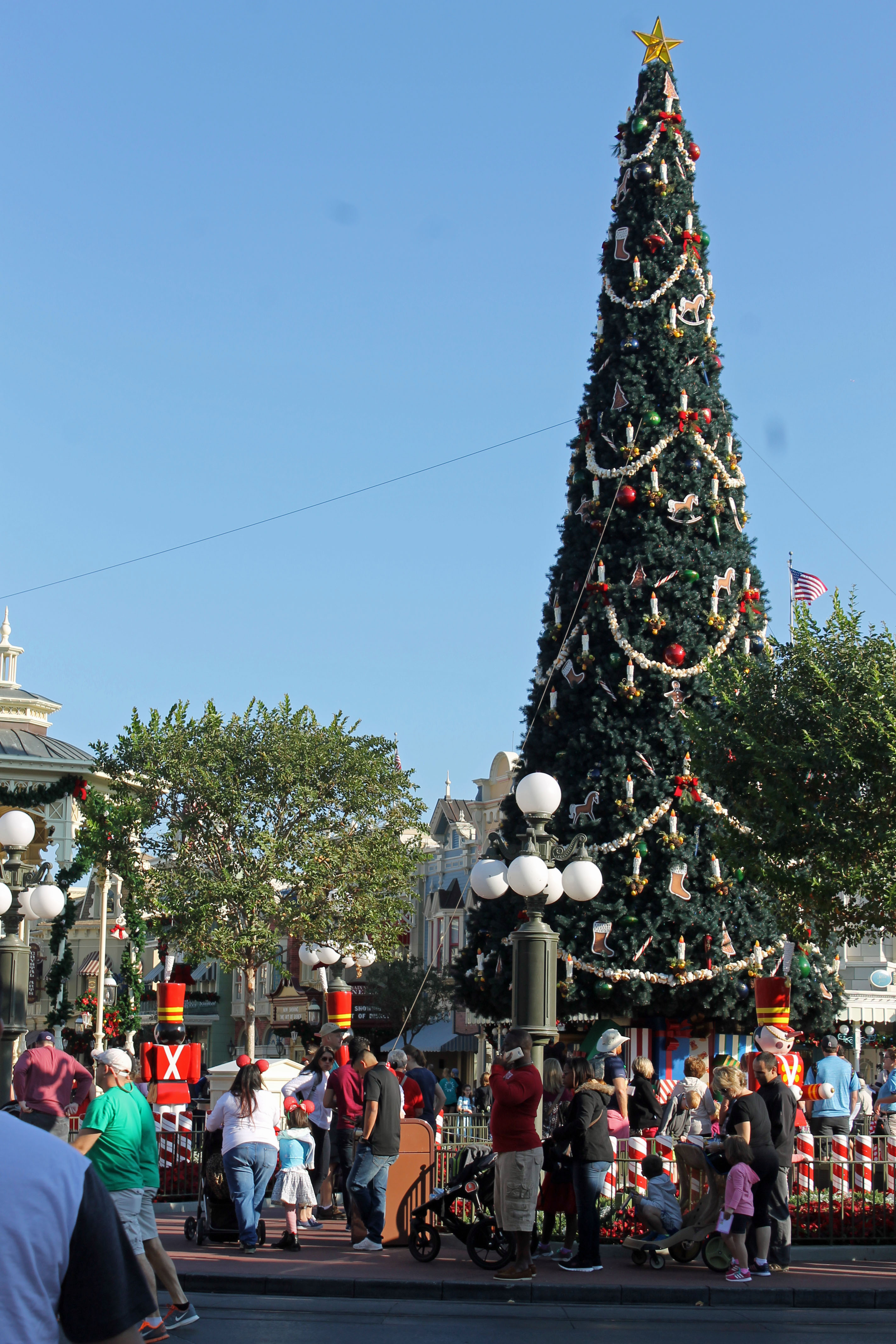 It took less than 10 minutes for Disney Moment number one. We walked right in, we got our Minnie ears and to our surprise, Minnie was right in front of the Christmas tree (which is the Christmas tree dreams are made of honestly)! Also, while we were in line, the trolley came by with dancers who were singing Christmas songs right in front of the train station! Everyone was so happy, it was a beautiful day, I was with my best friend celebrating her birthday and our friends Heather and Jack with their daughter McKenzie, who all had never been before. It made tears swell in my eyes because I was just so happy to be there in that moment!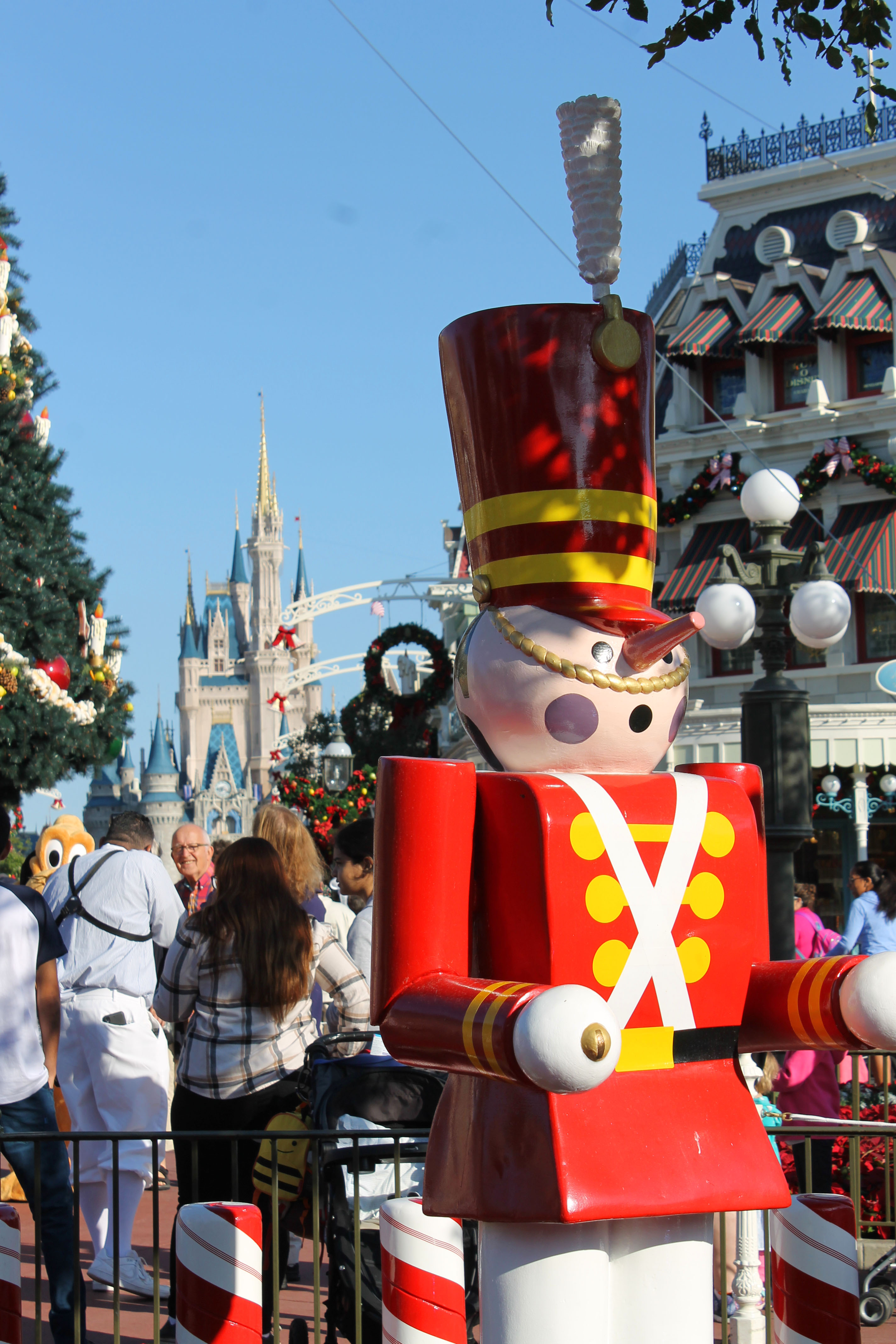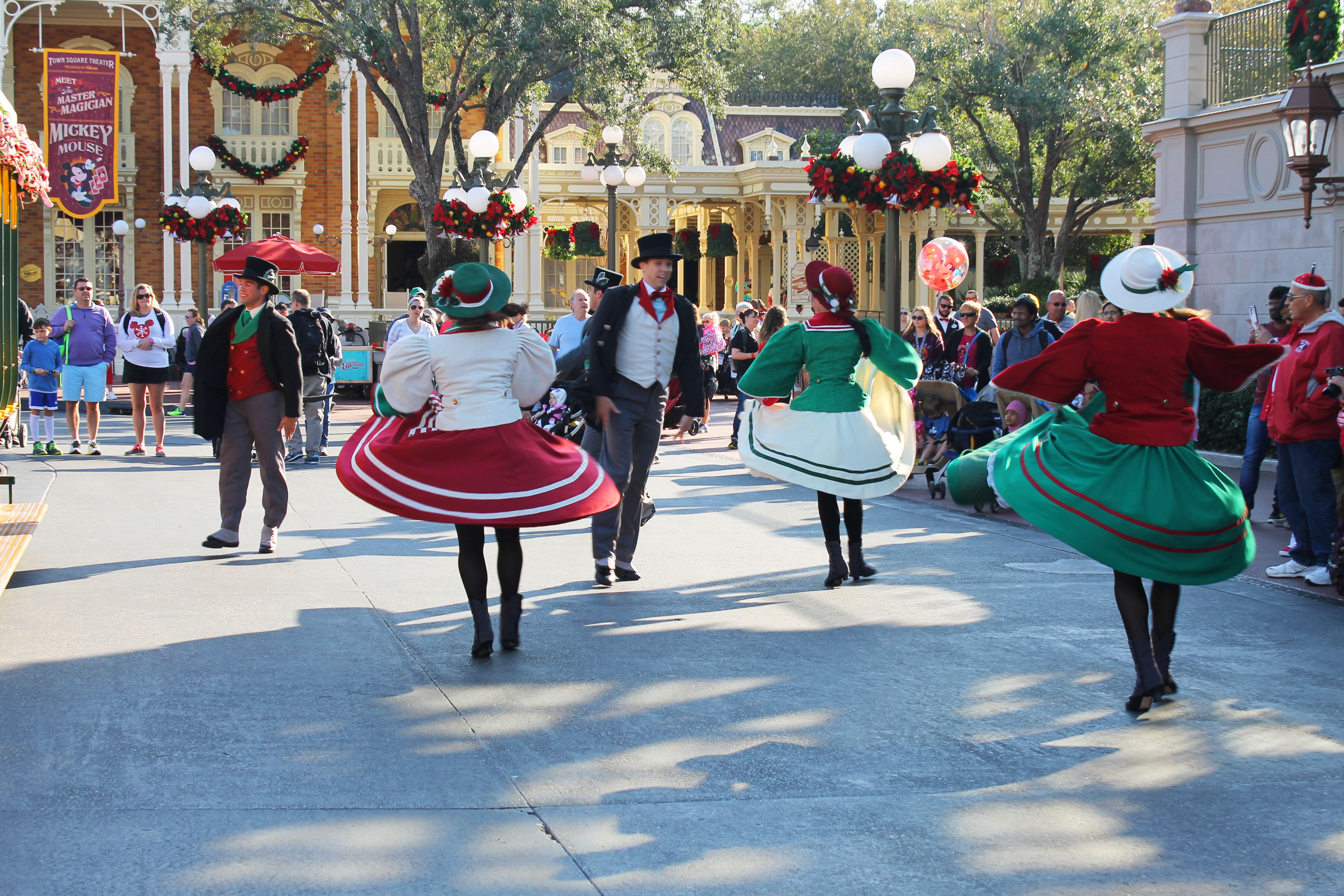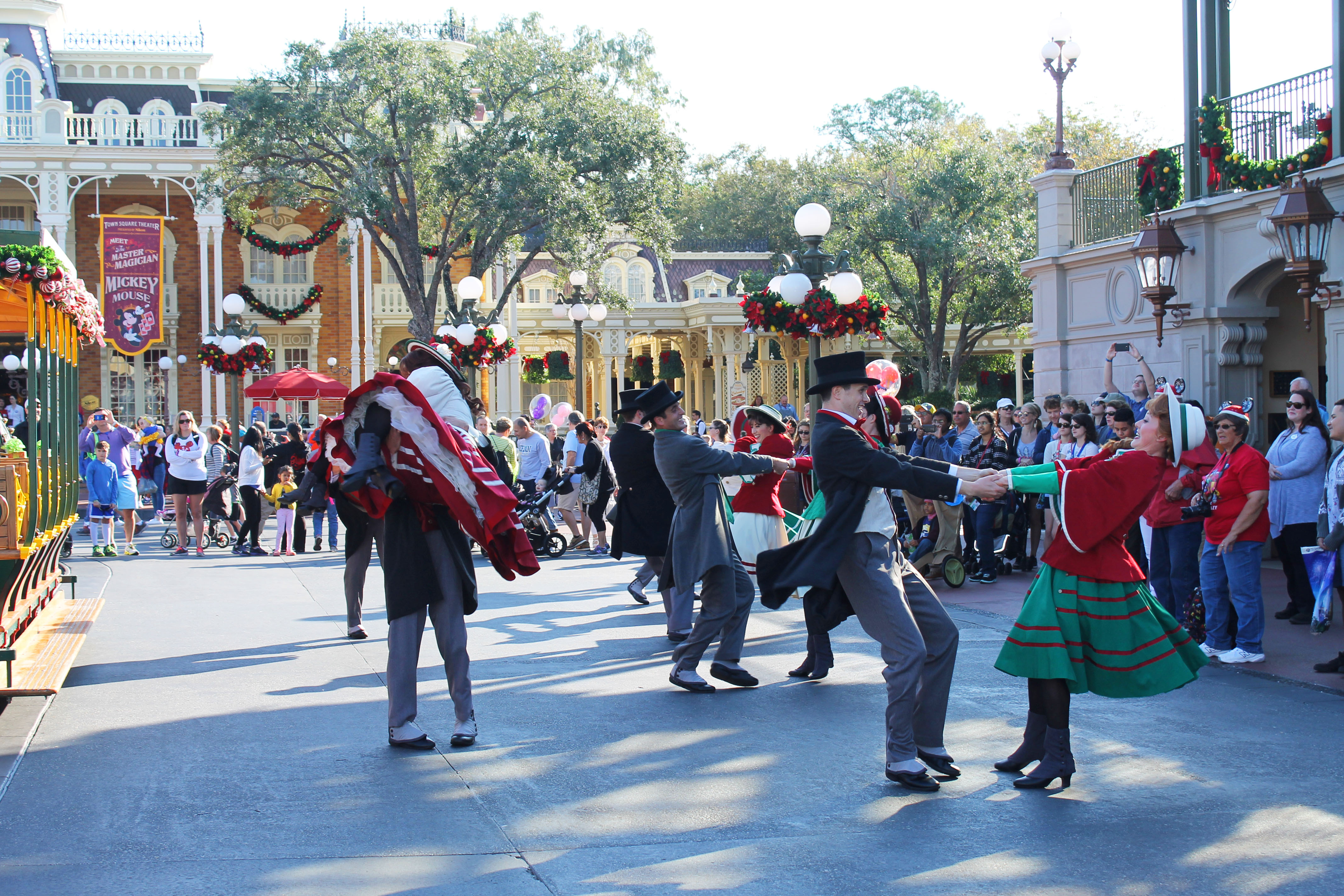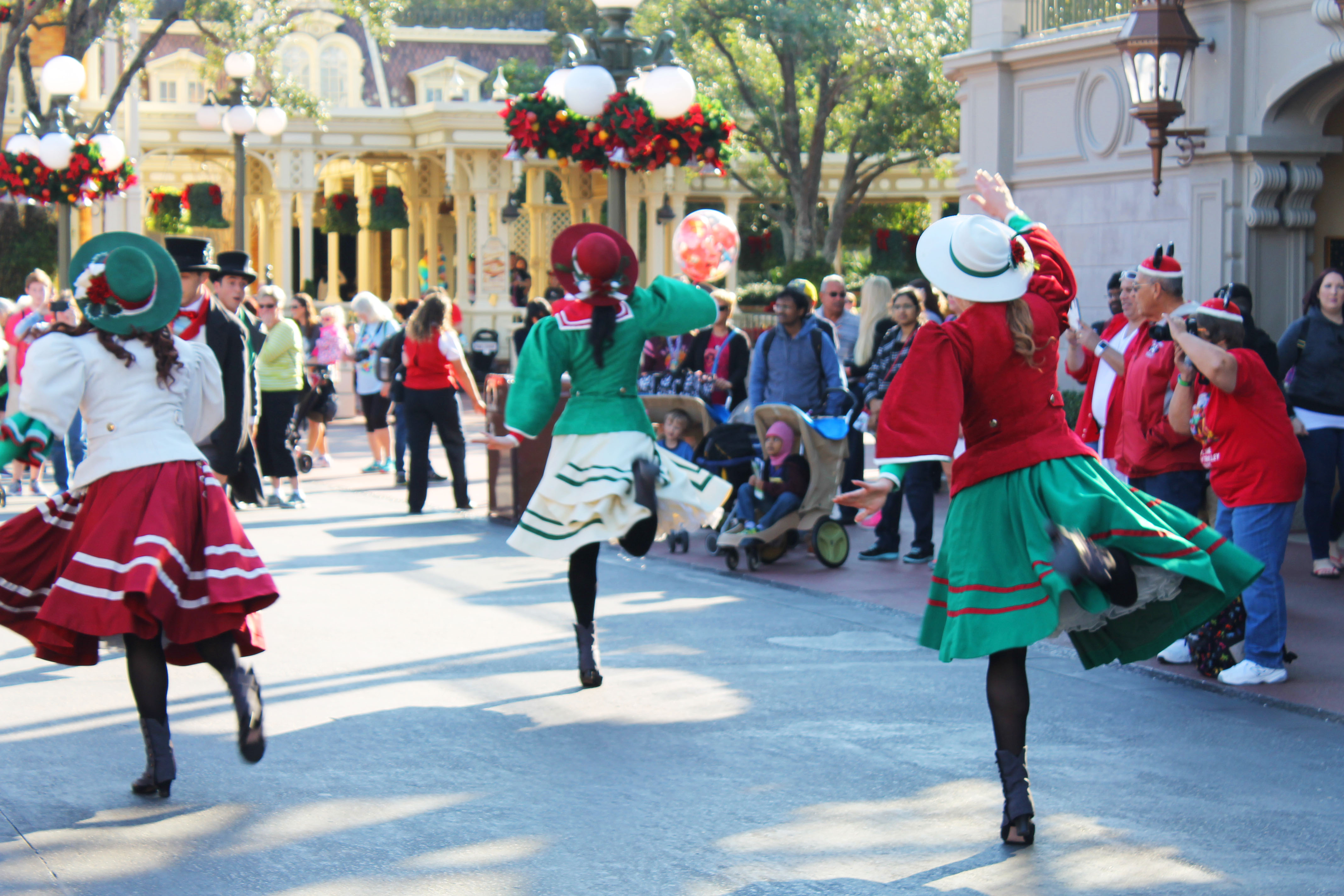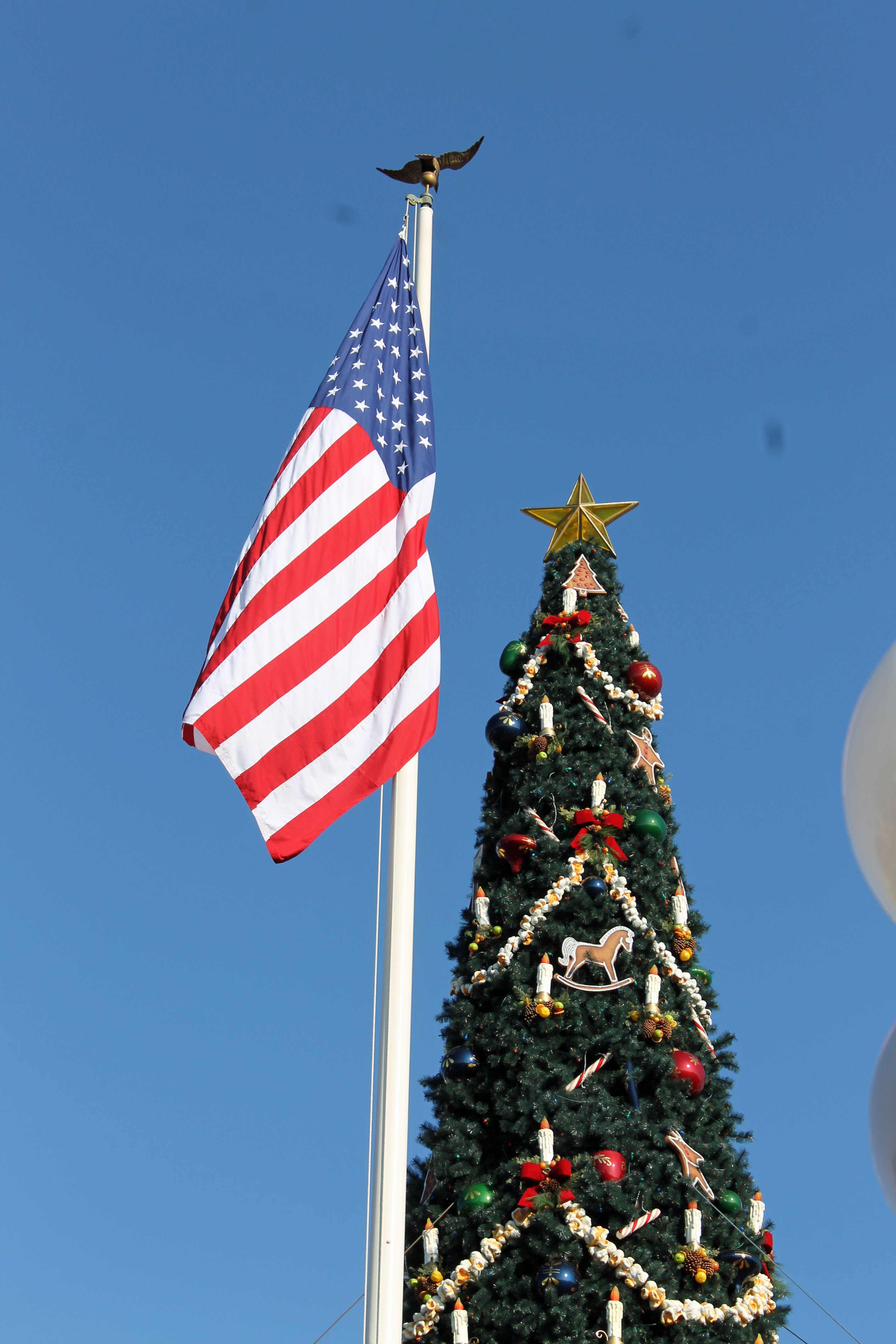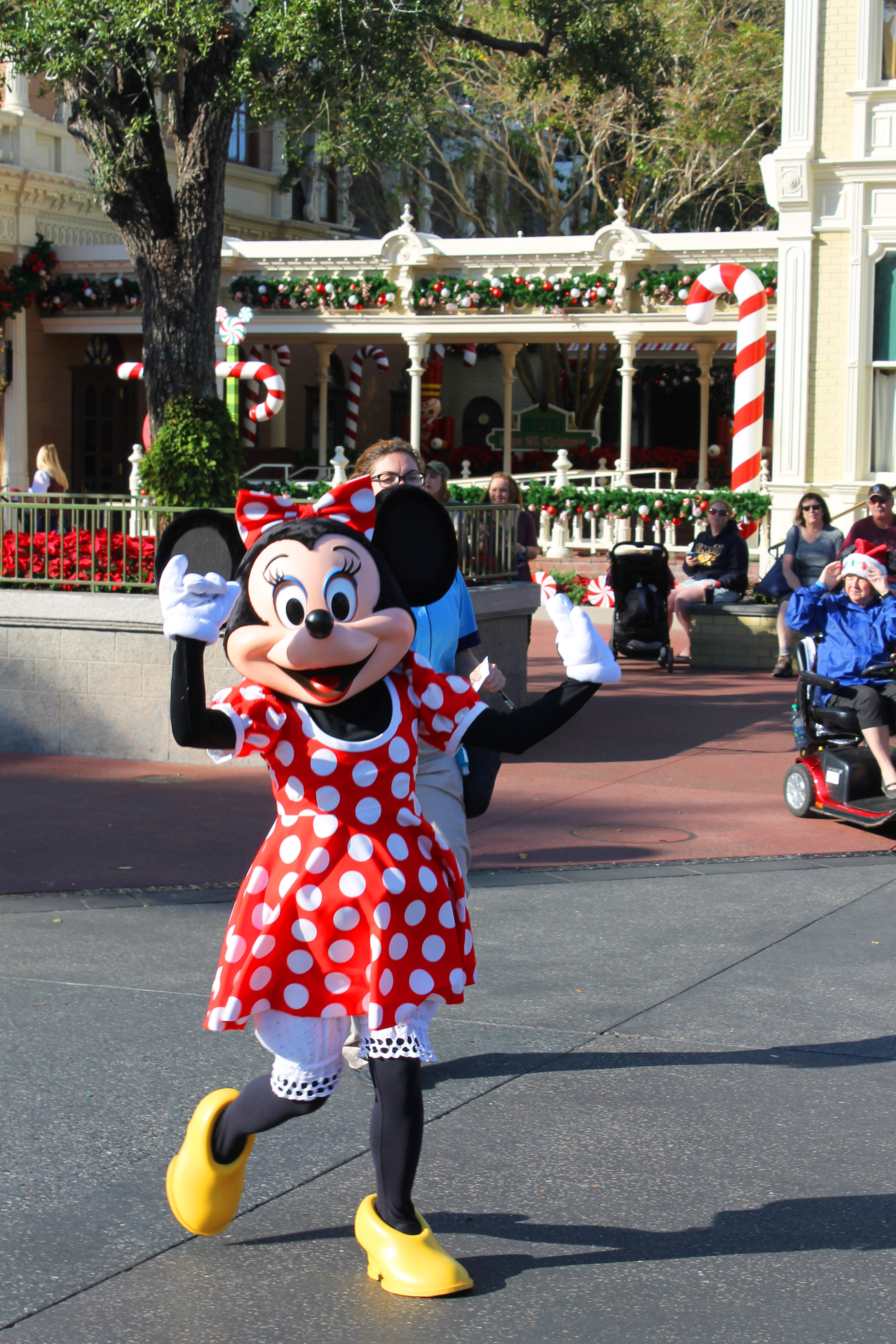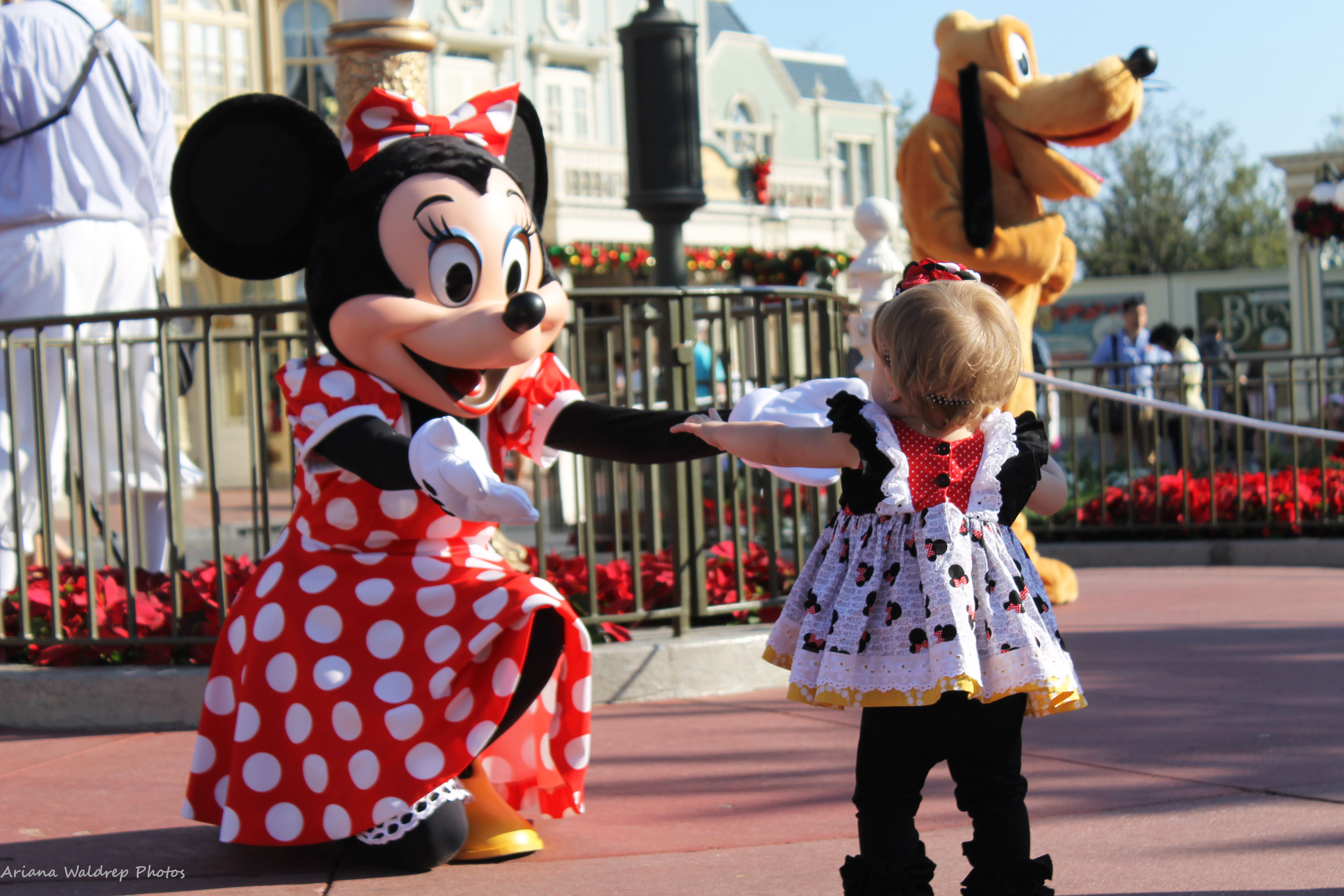 Heather, who you saw in my Universal photos, has the most adorable little girl McKenzie, who ran straight into Minnie's arms! I'm SO happy I caught this magical moment in general but also for Heather! It reminds me of the old Disney commercials that played when I was little! THIS is a Disney Moment. McKenzie will love this picture when she grows up!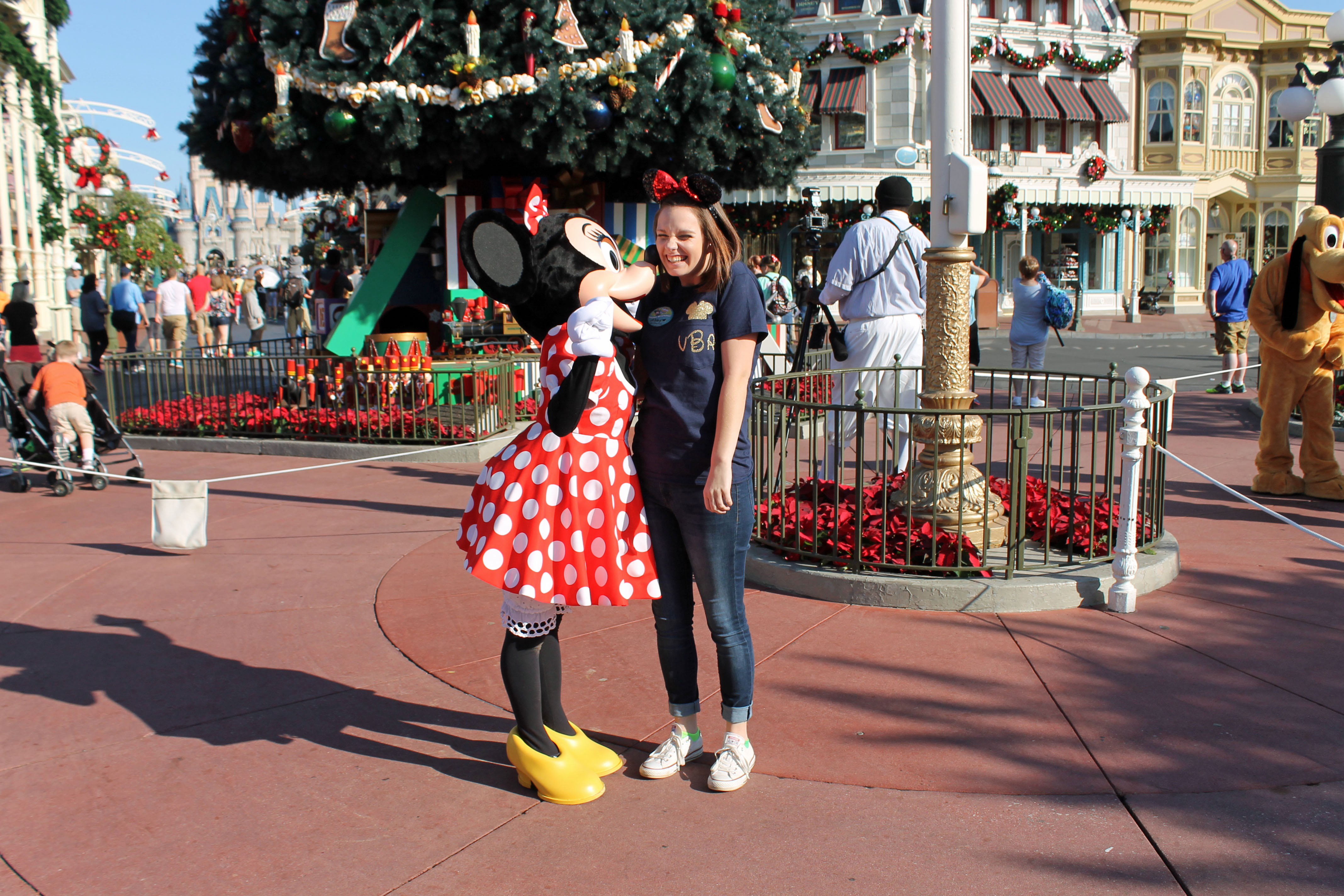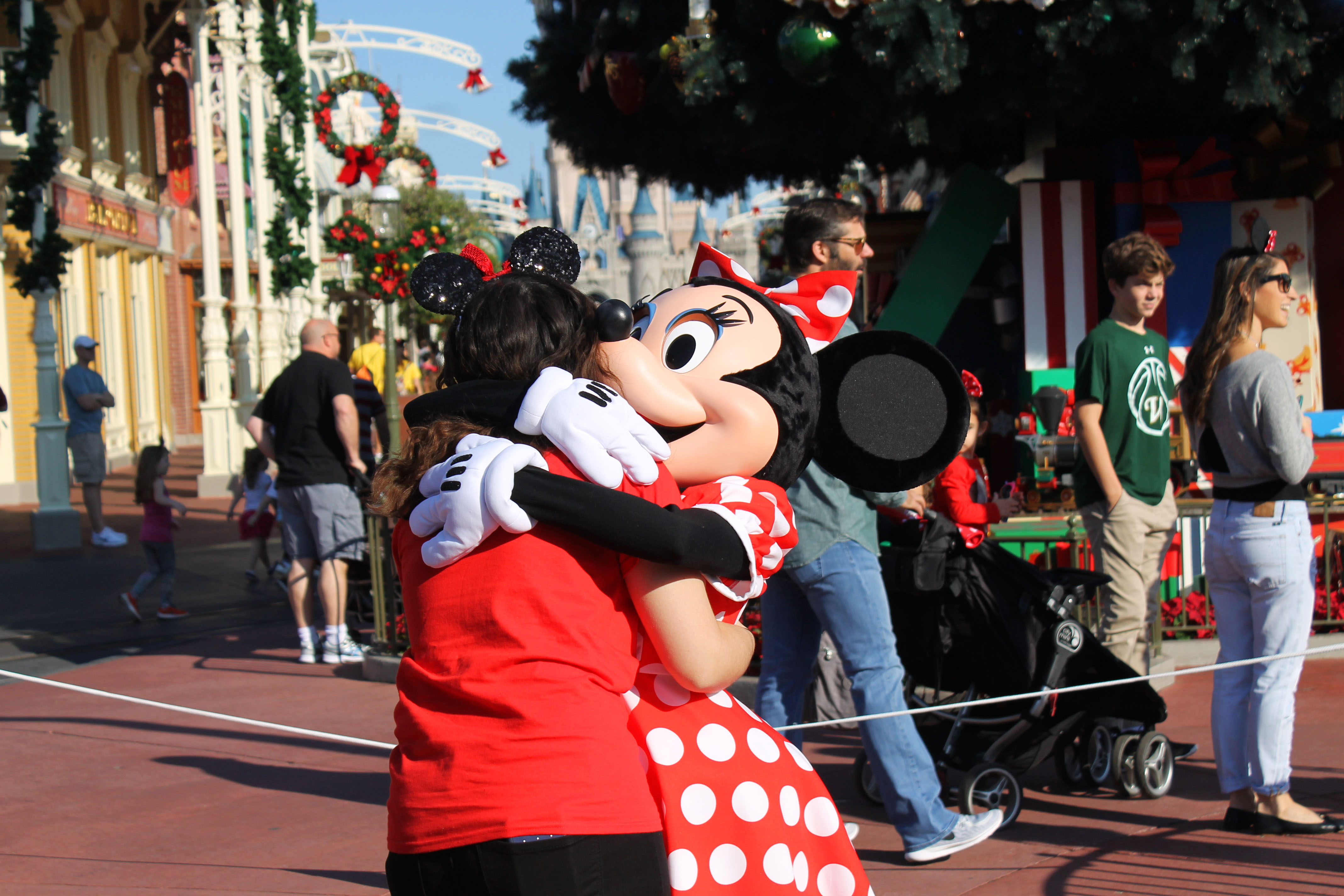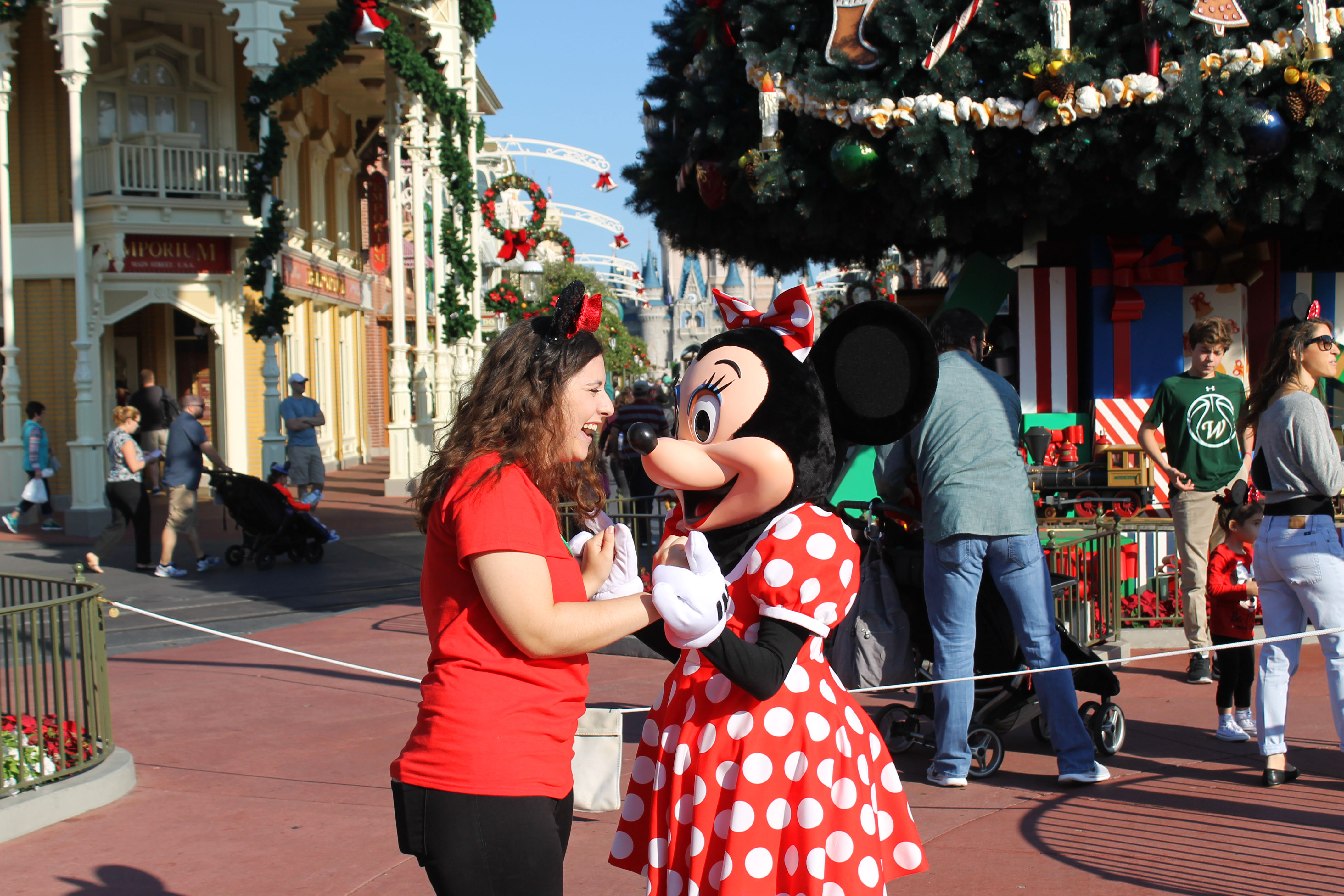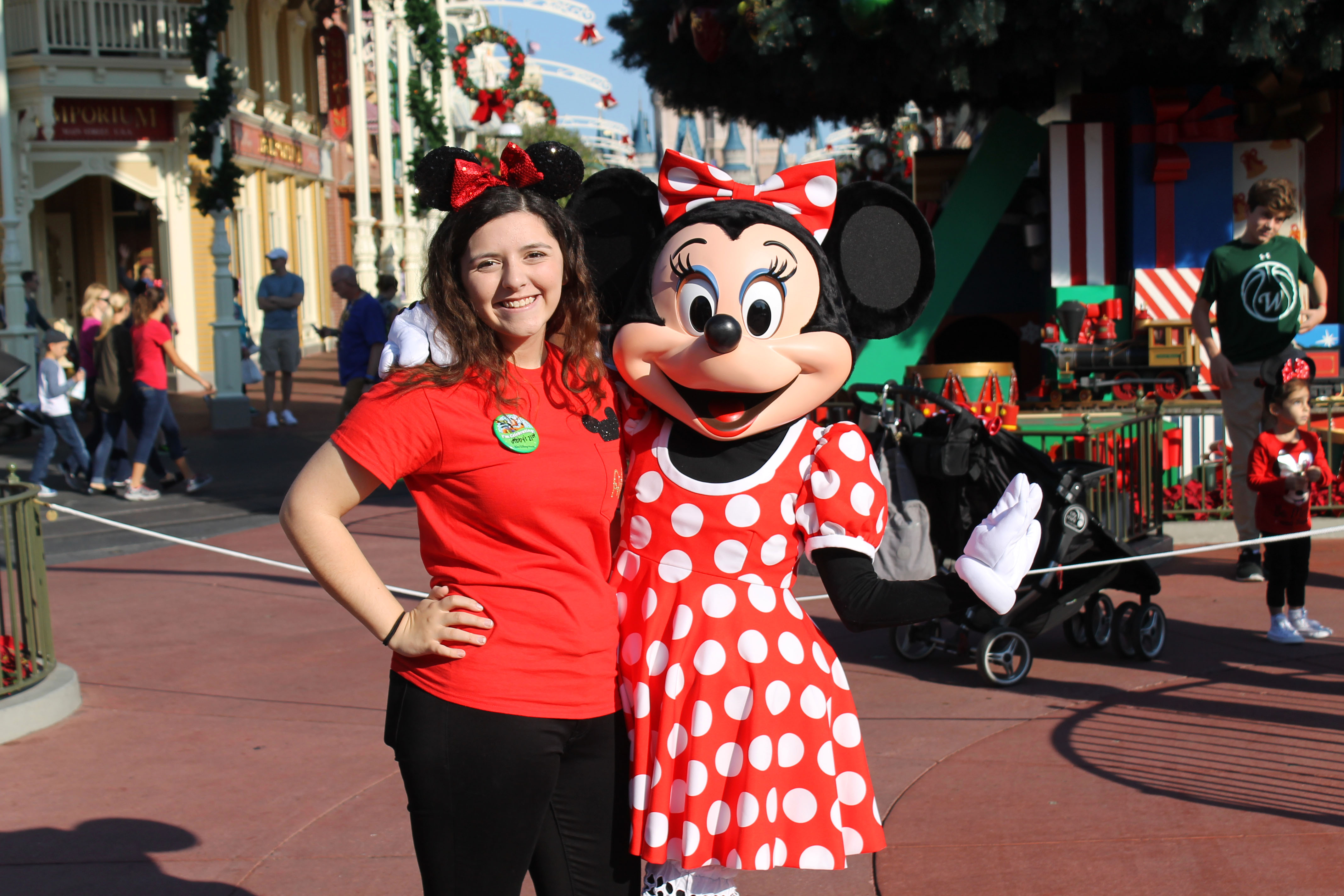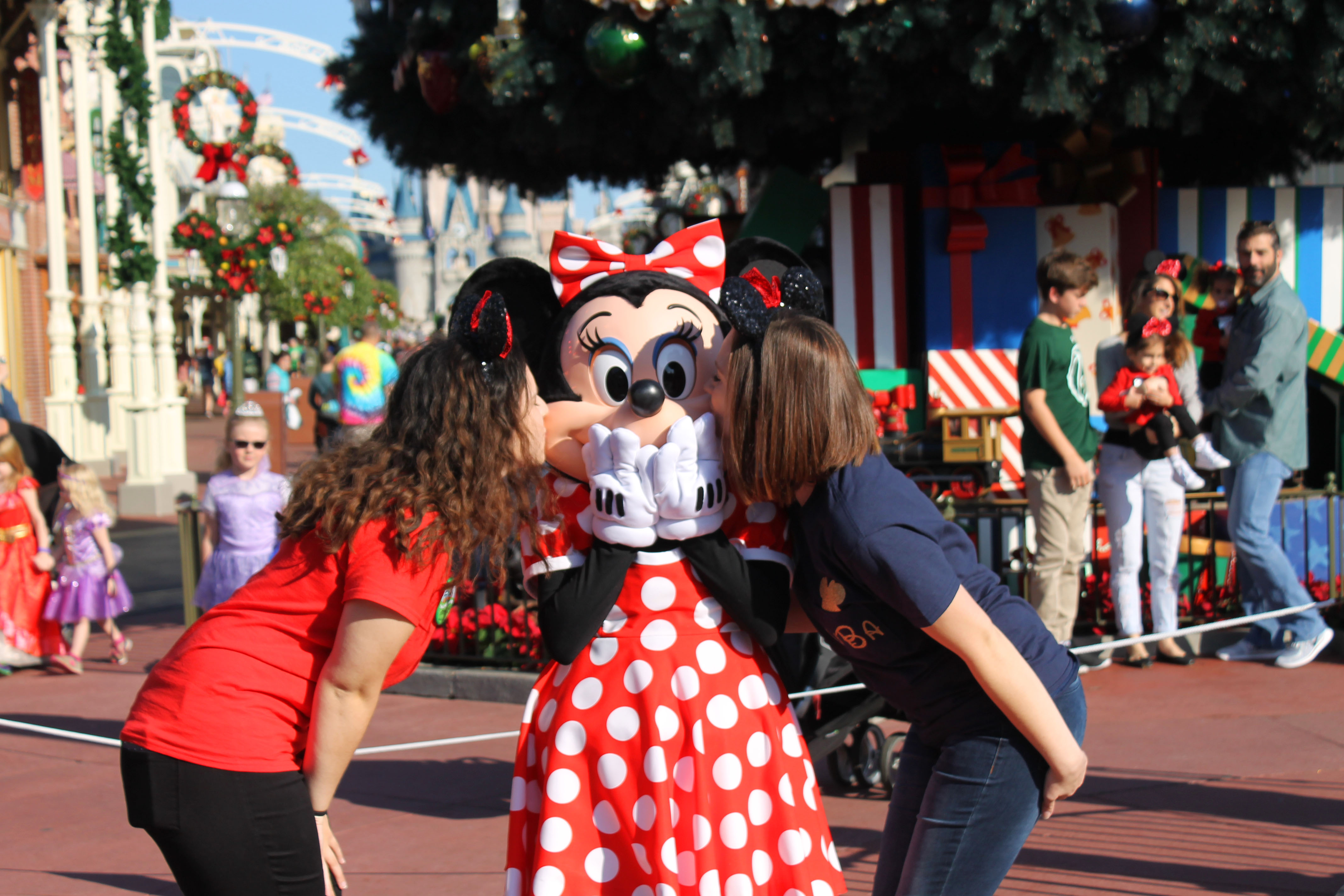 These are some of my FAVORITE photos from the trip. It was amazing! One of my favorite things about Disney World is that the characters take time with each and every member of your group. Not just the kids either! Minnie danced and played with me and Abby! We were celebrating Abby's birthday and every character made her experience special! The worker taking pictures told us to kiss Minnie on the cheek and I'm pretty sure this is mine AND Abby's favorite picture from the whole trip!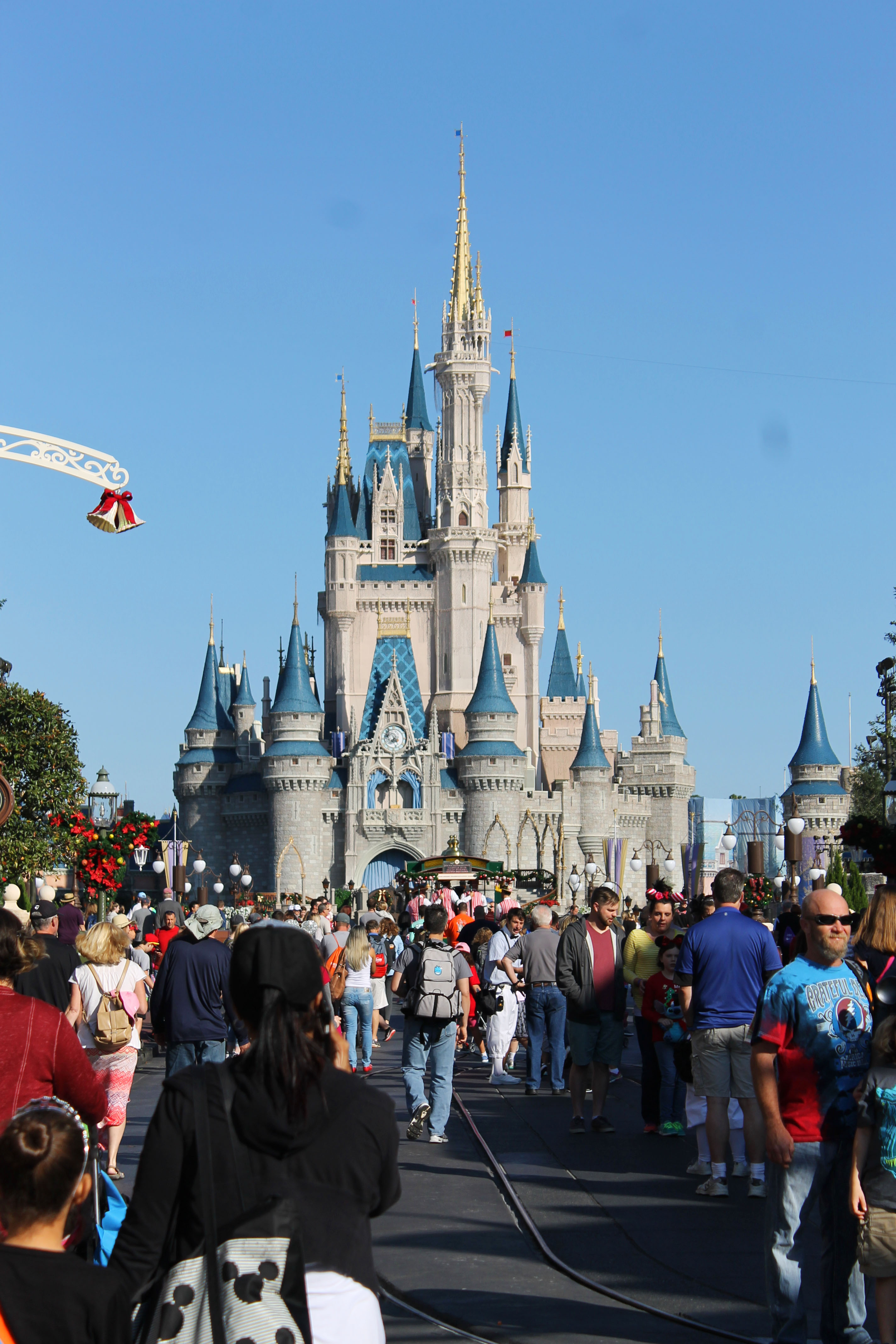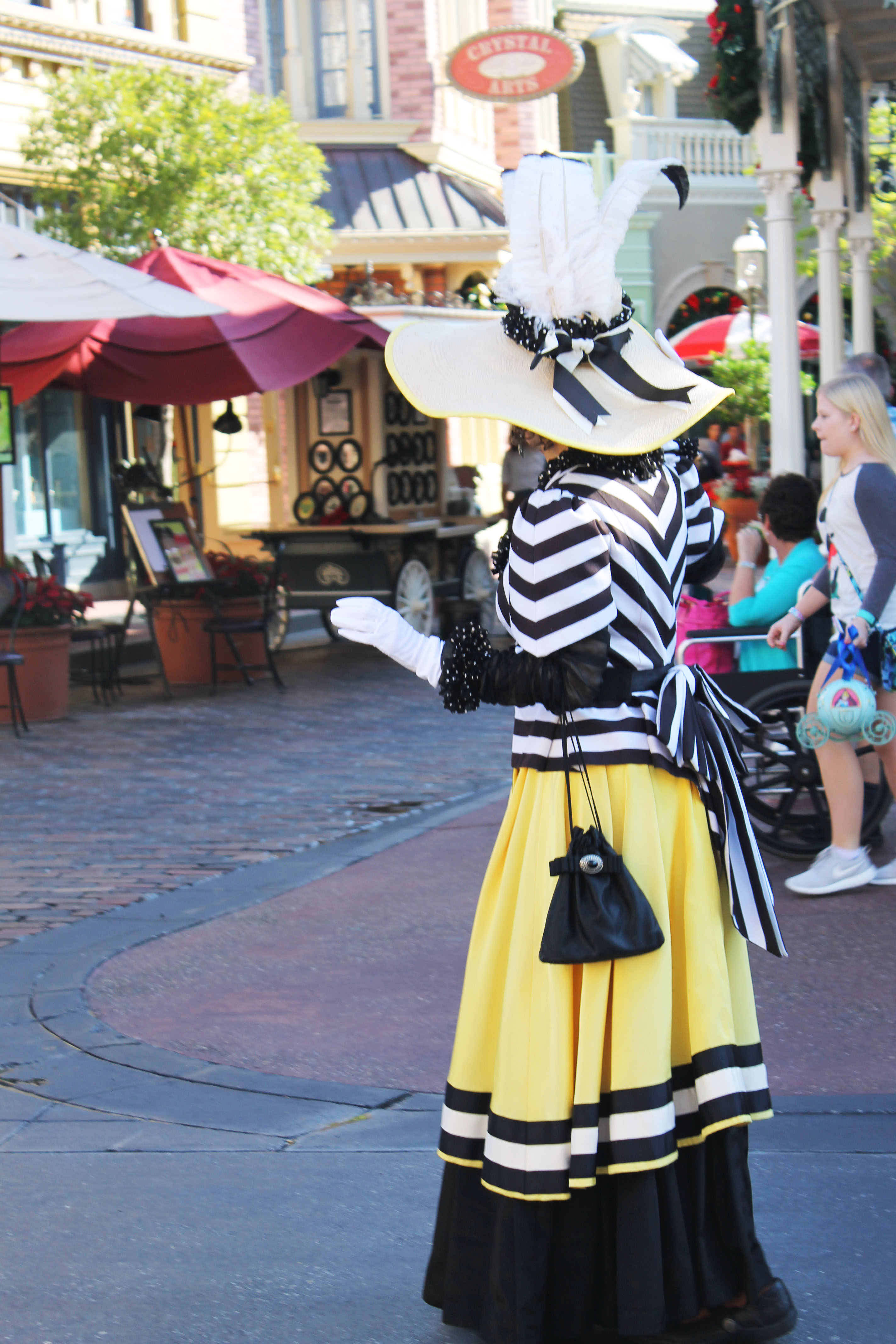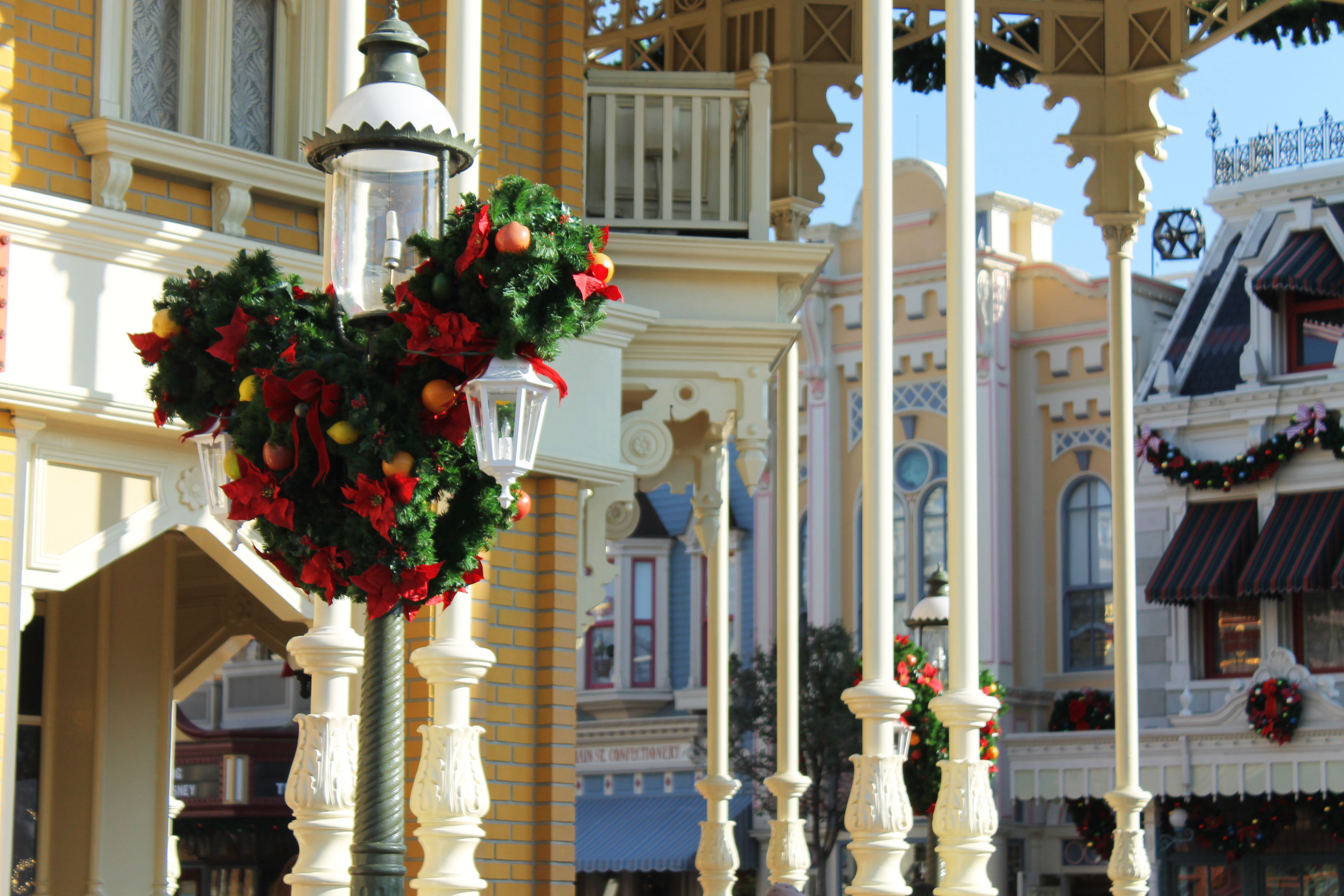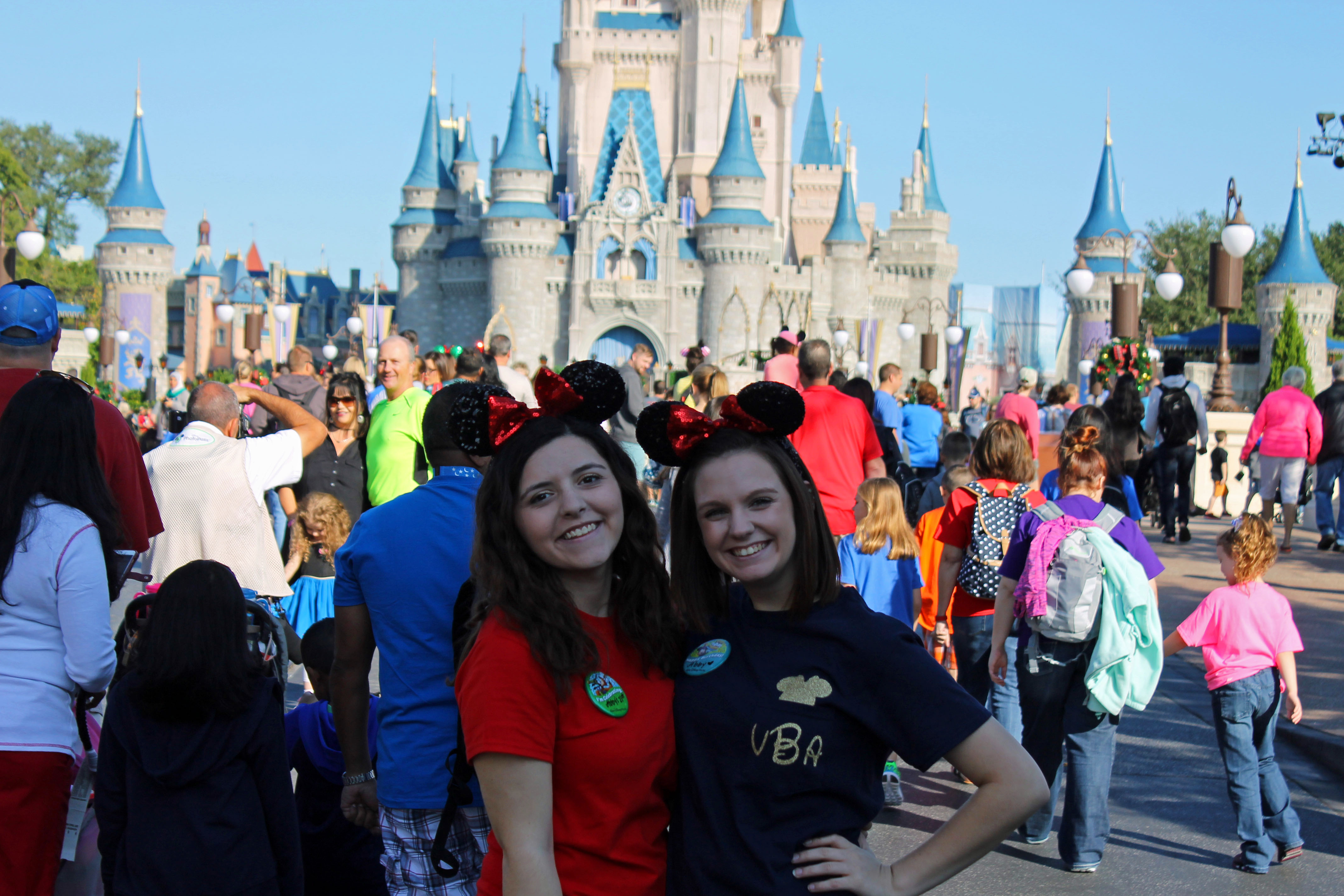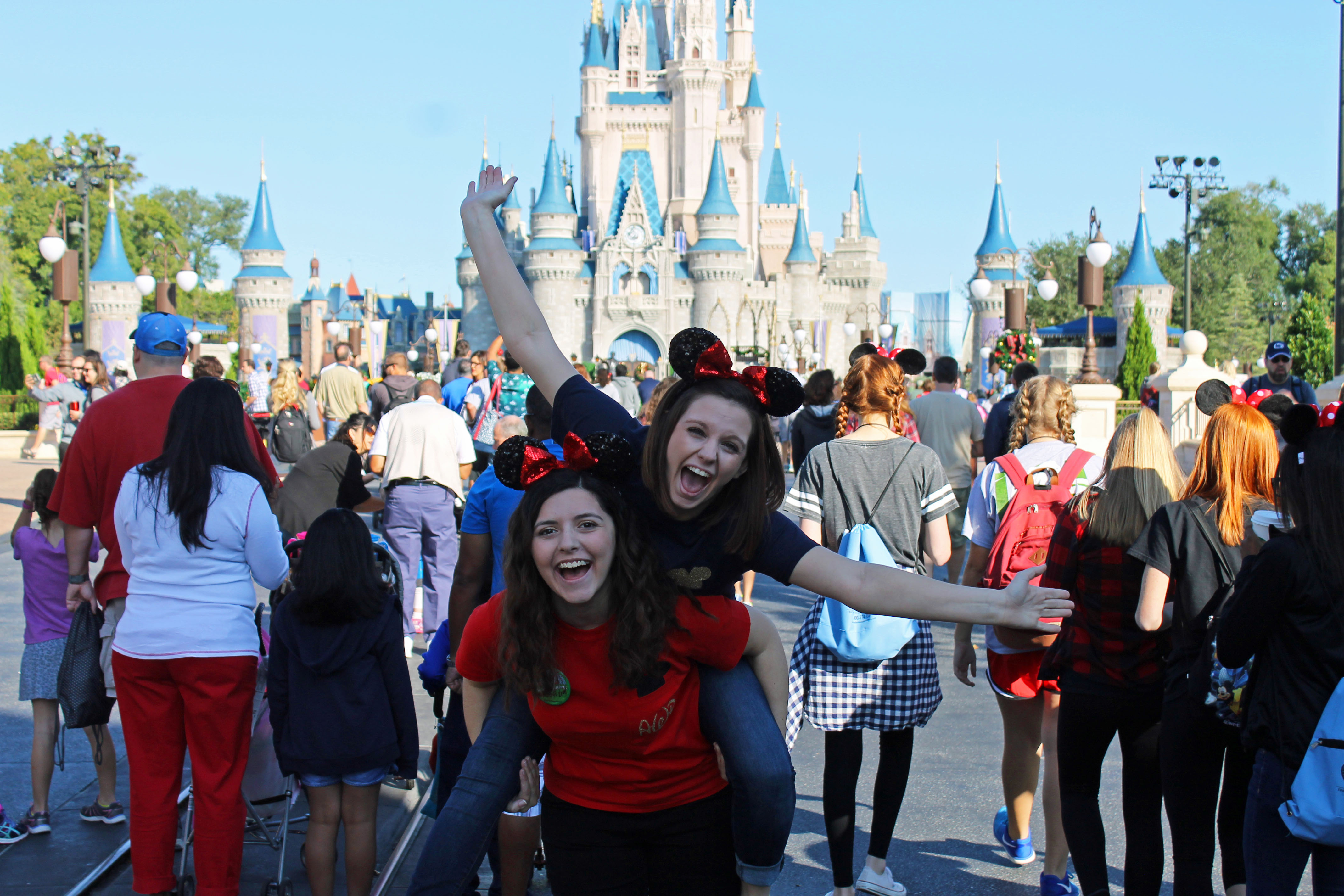 Disney Moment: I remember while taking these pictures an overwhelming joy. I was in Disney with my BEST FRIEND for her first time! You can clearly see the happiness pouring out of this photo.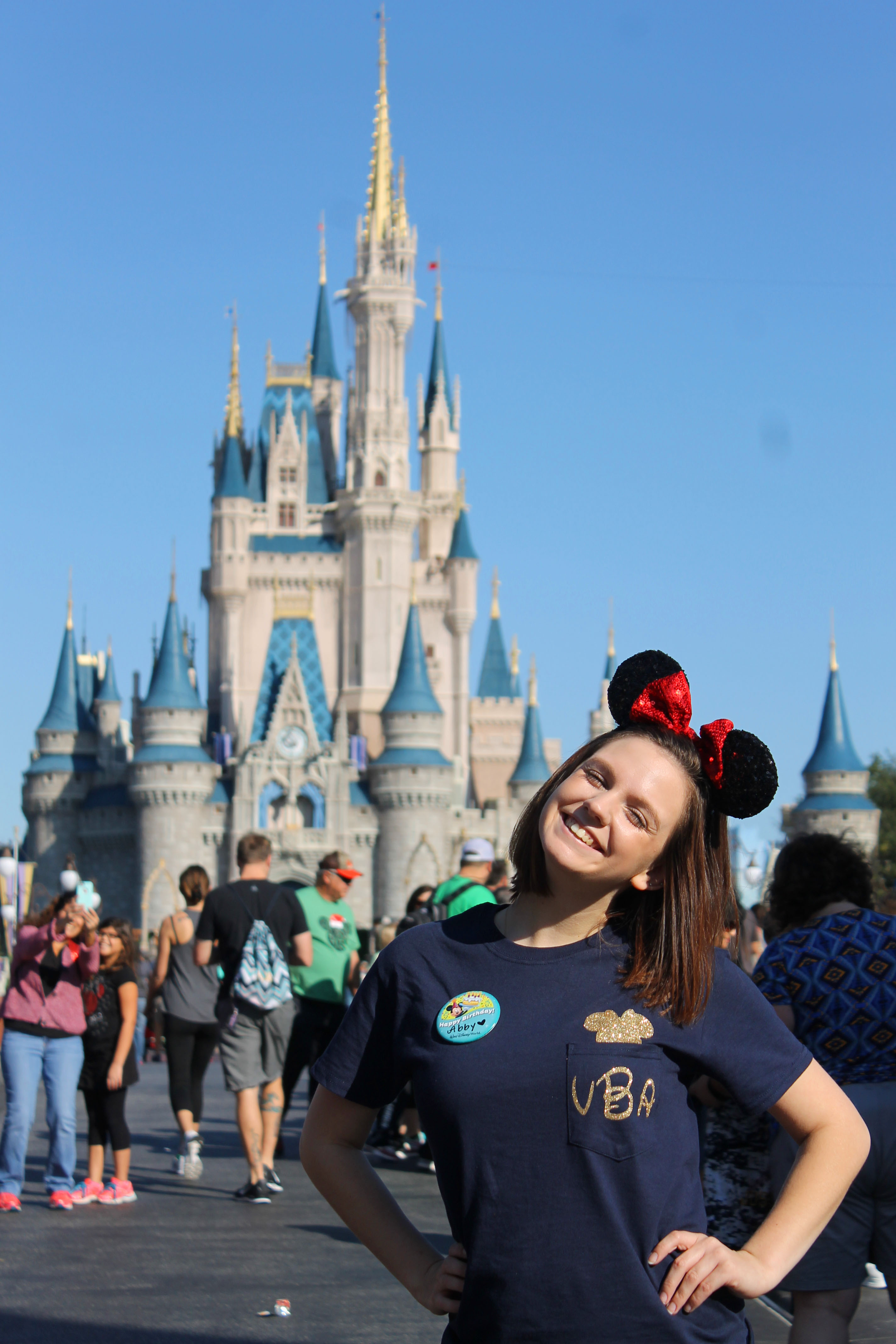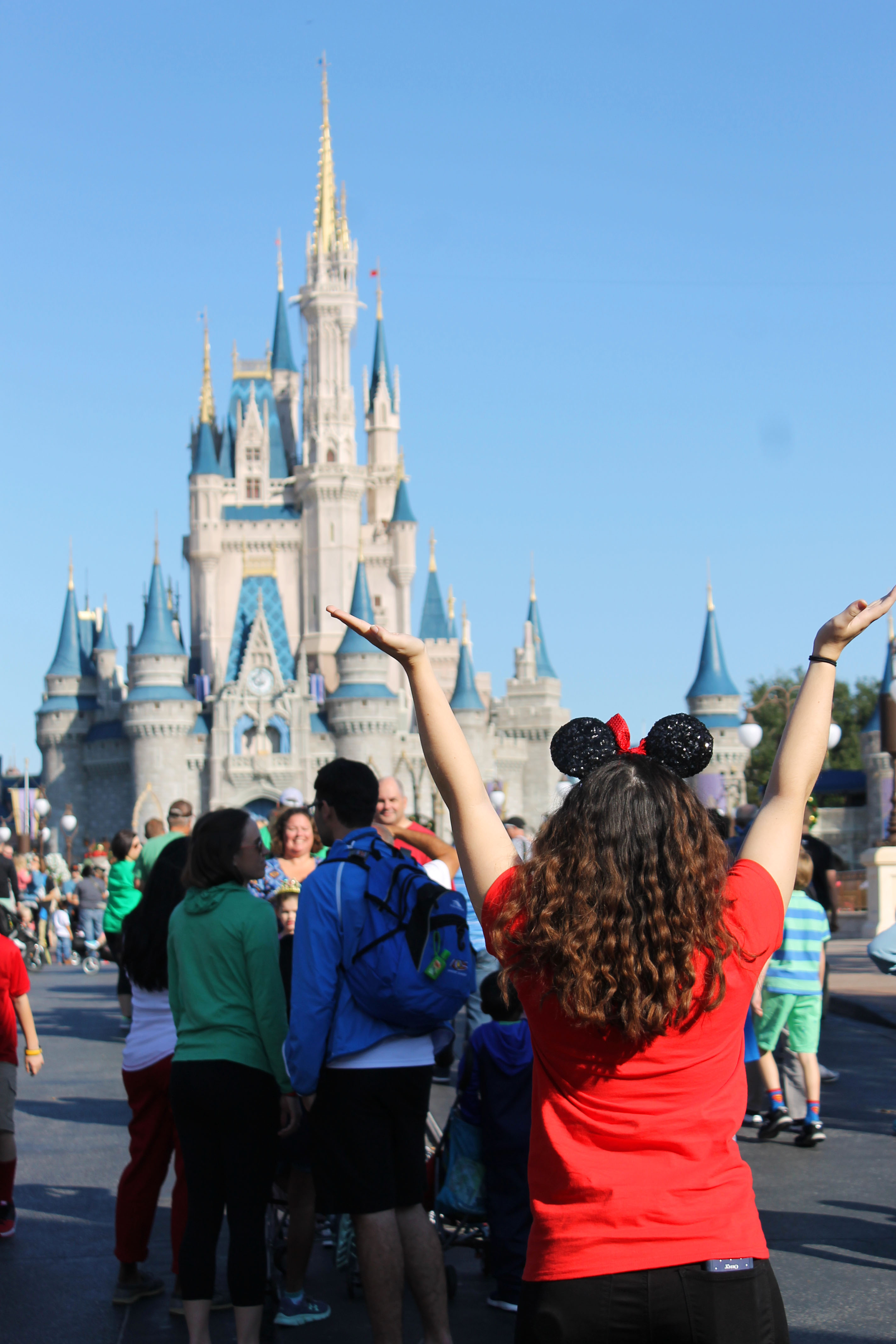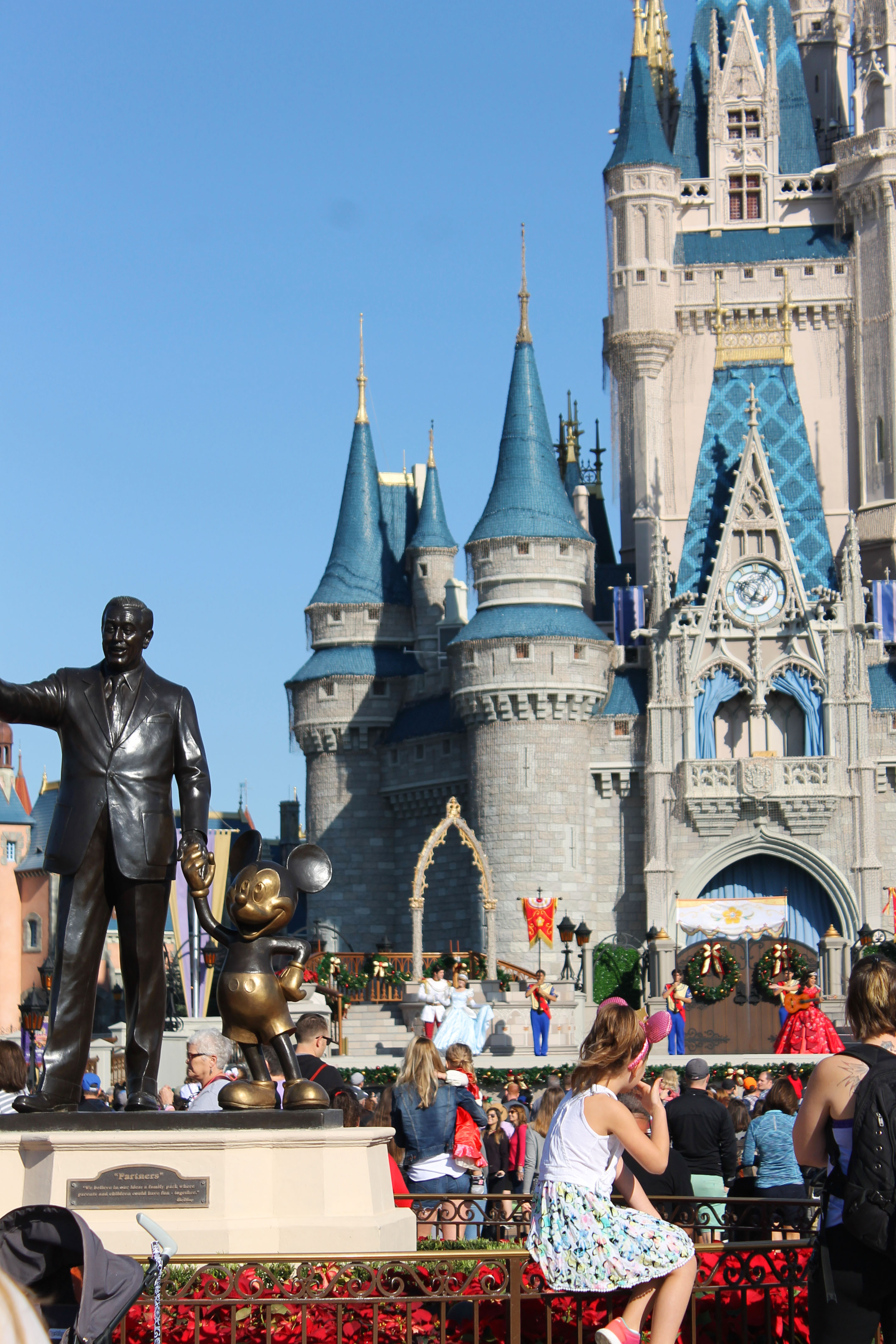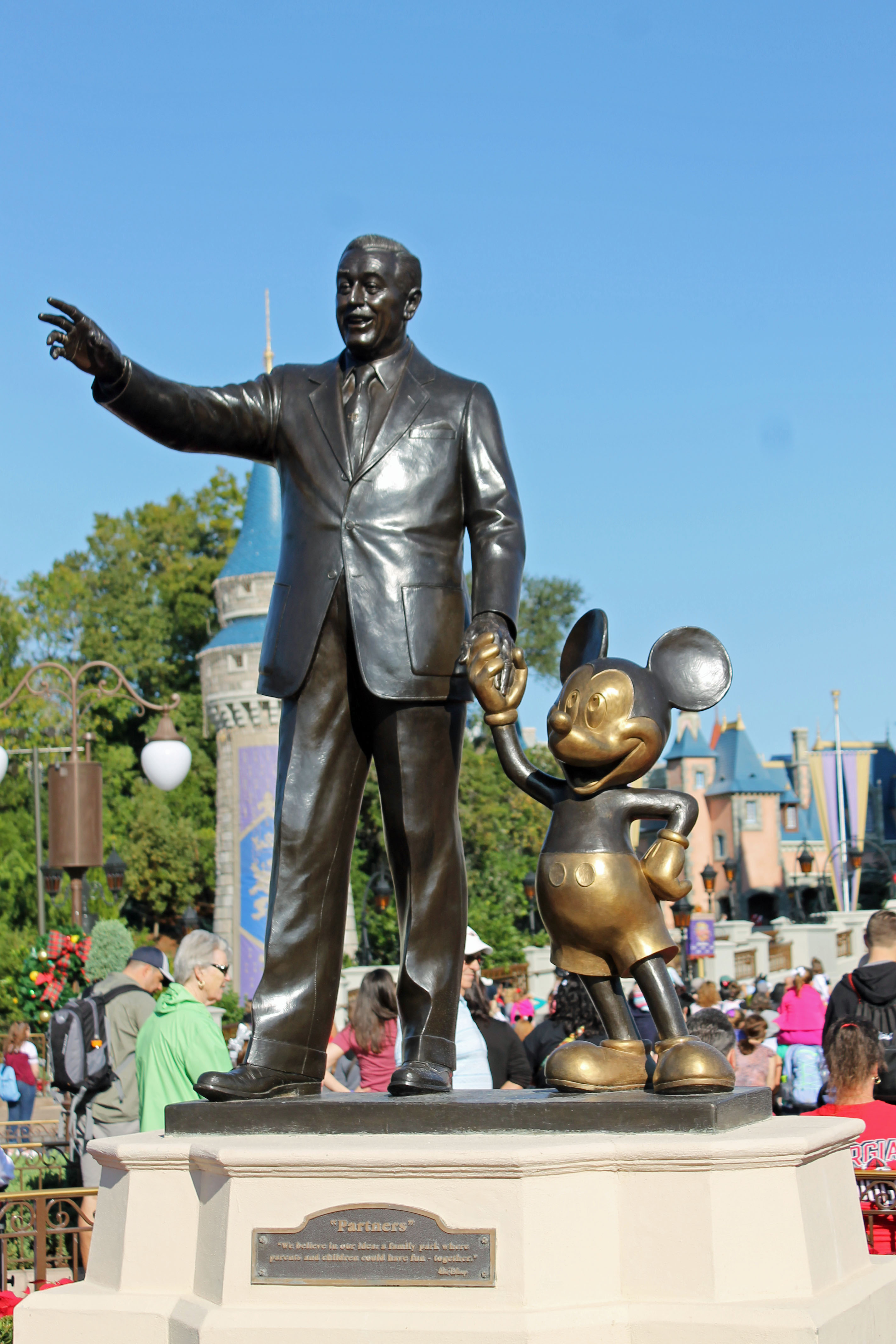 Disney Moment: Walt Disney is one of my favorite people in history (ever since I did a book report on his biography in the 4th grade)  and seeing this stature, almost made me emotional again! It's so incredible how one man dreamed of all of this and it became so much bigger than he ever anticipated!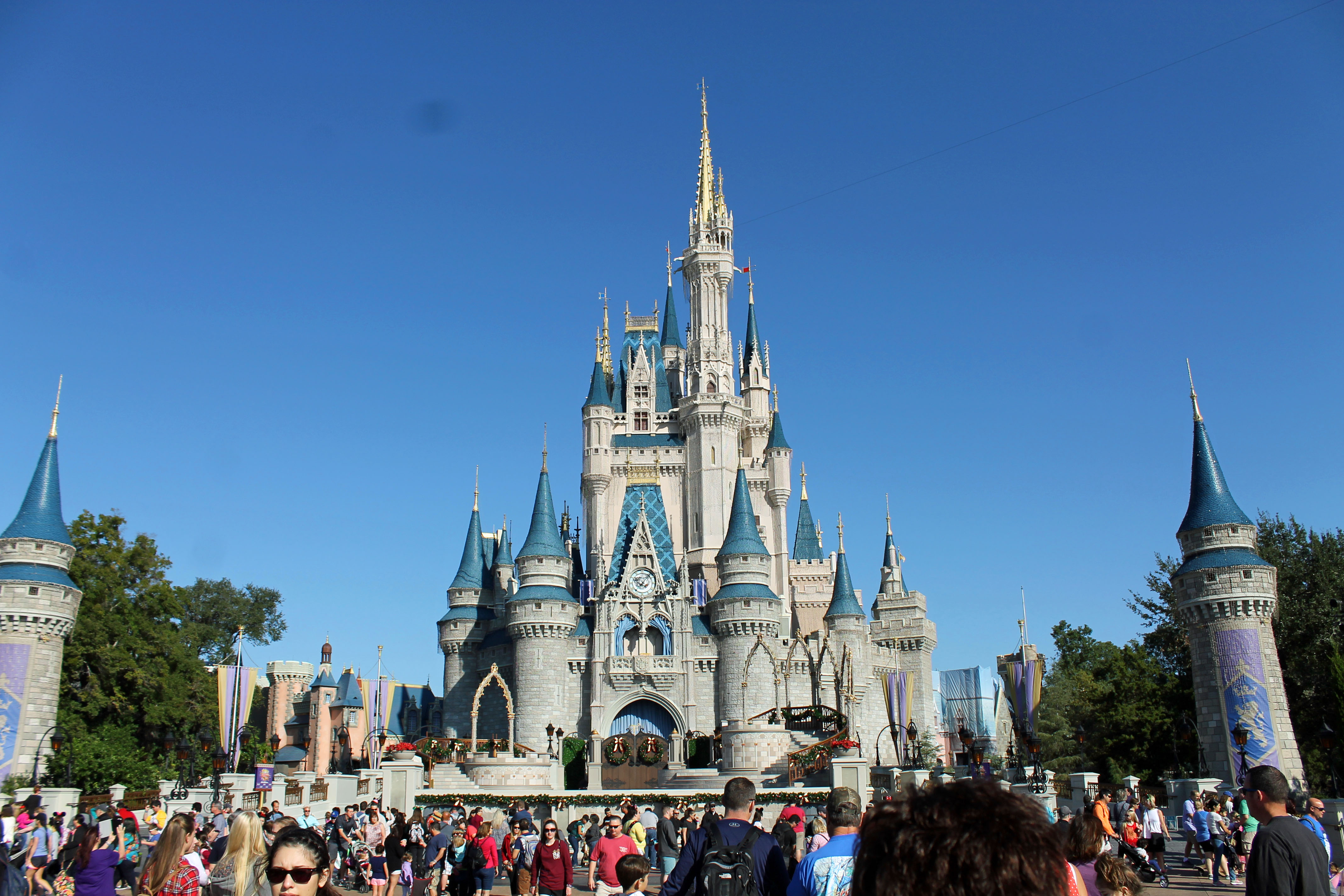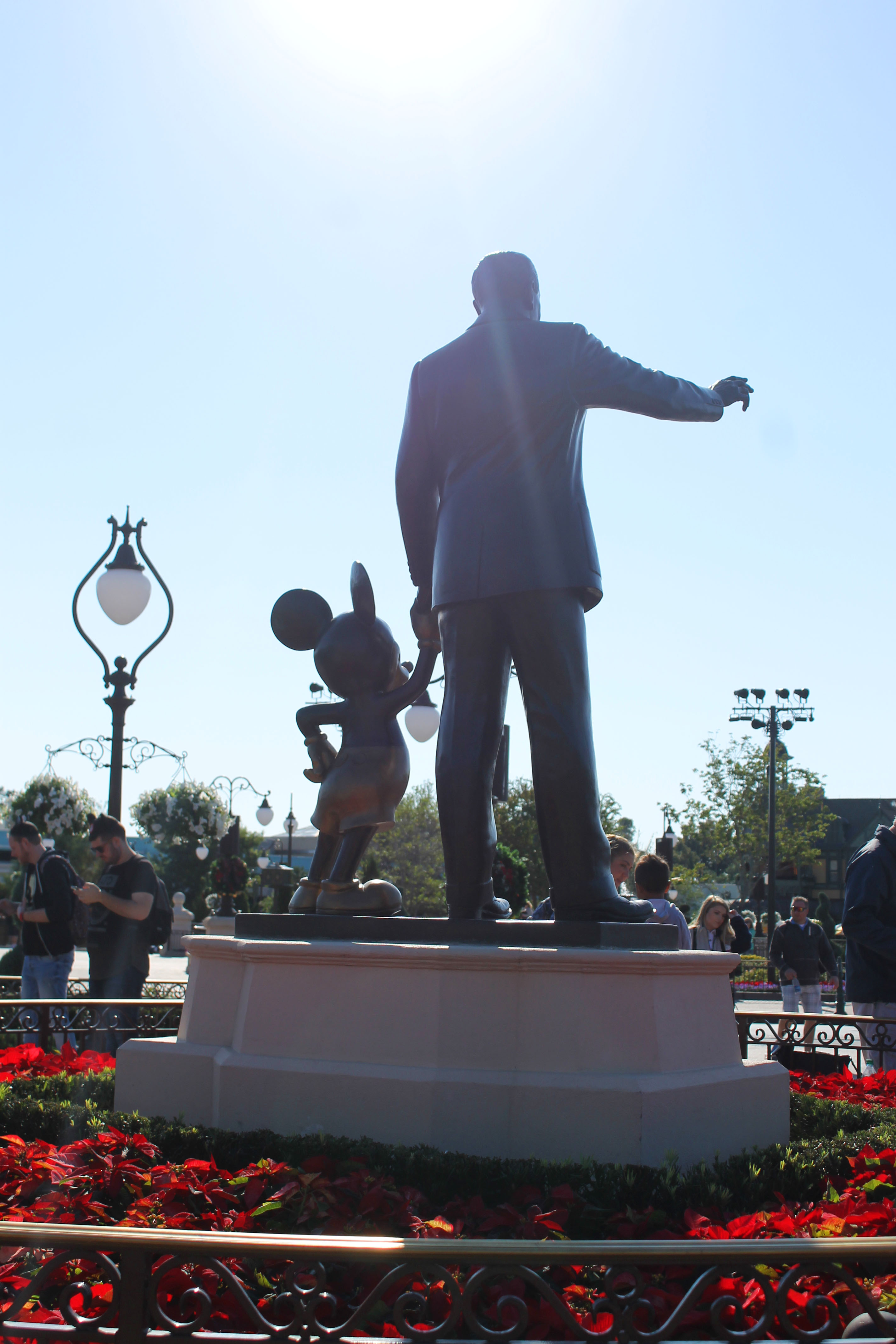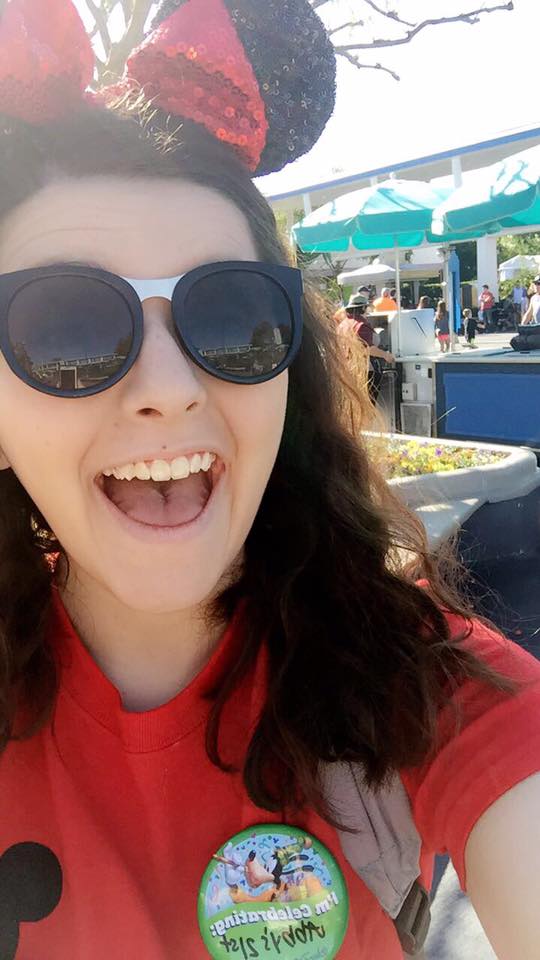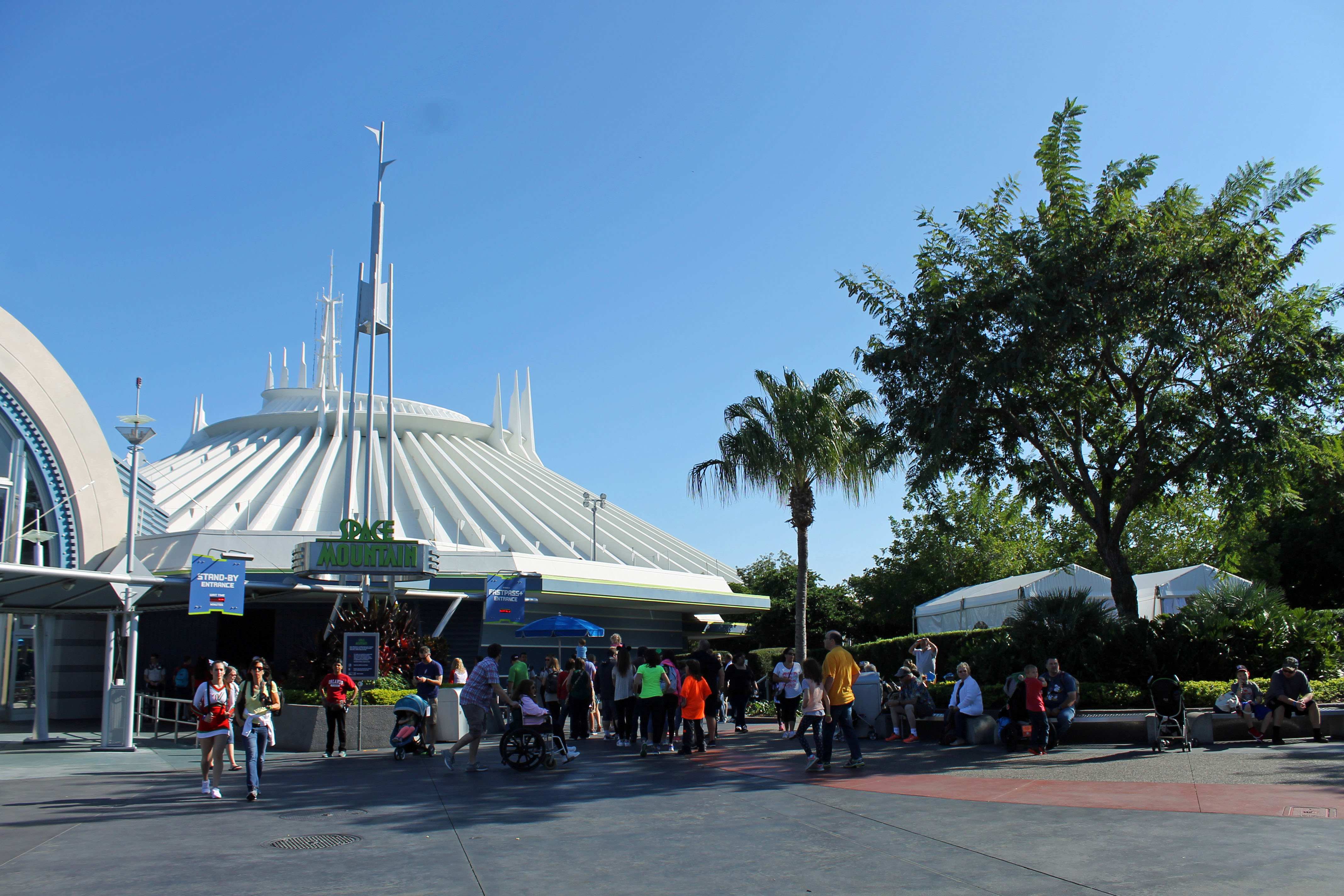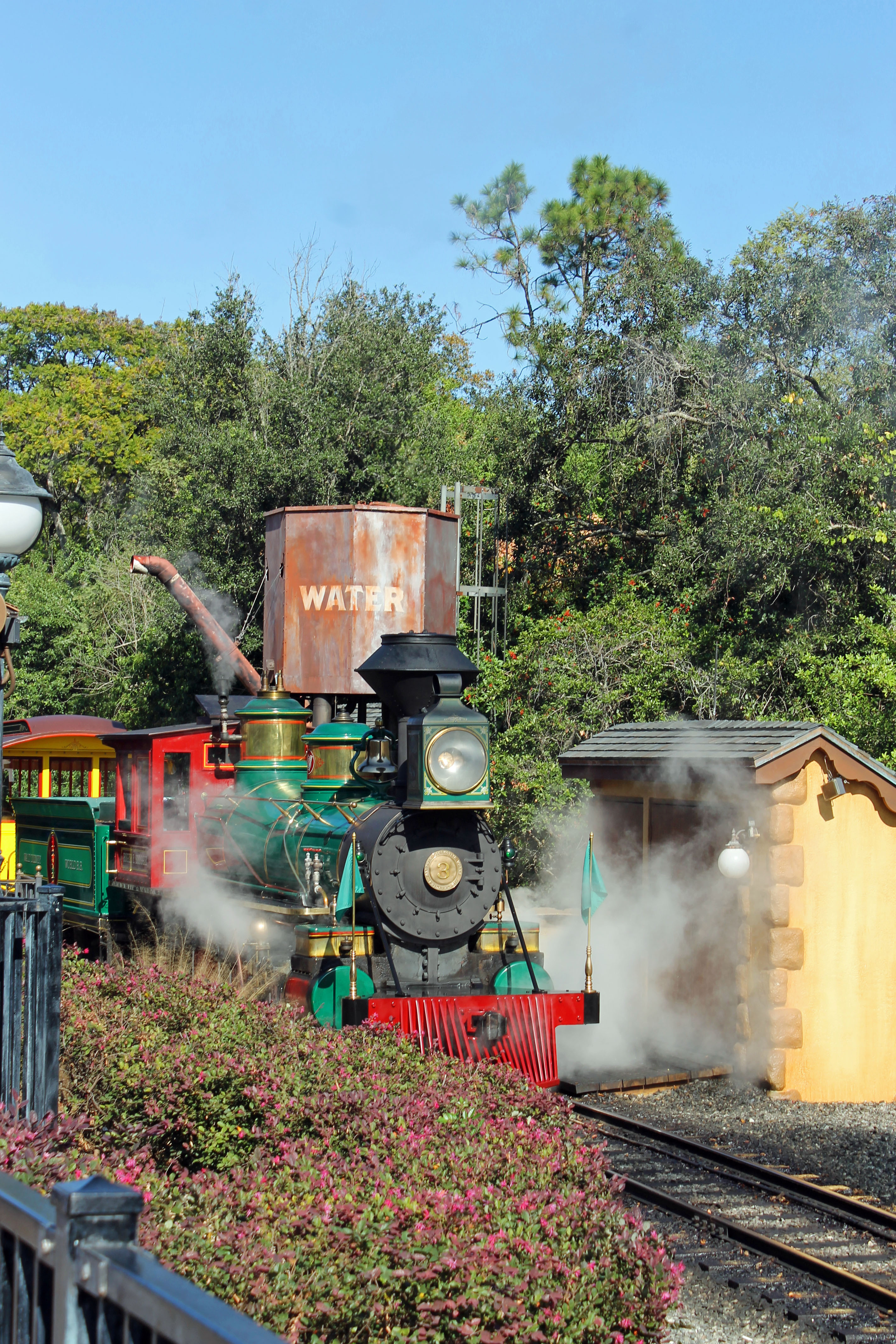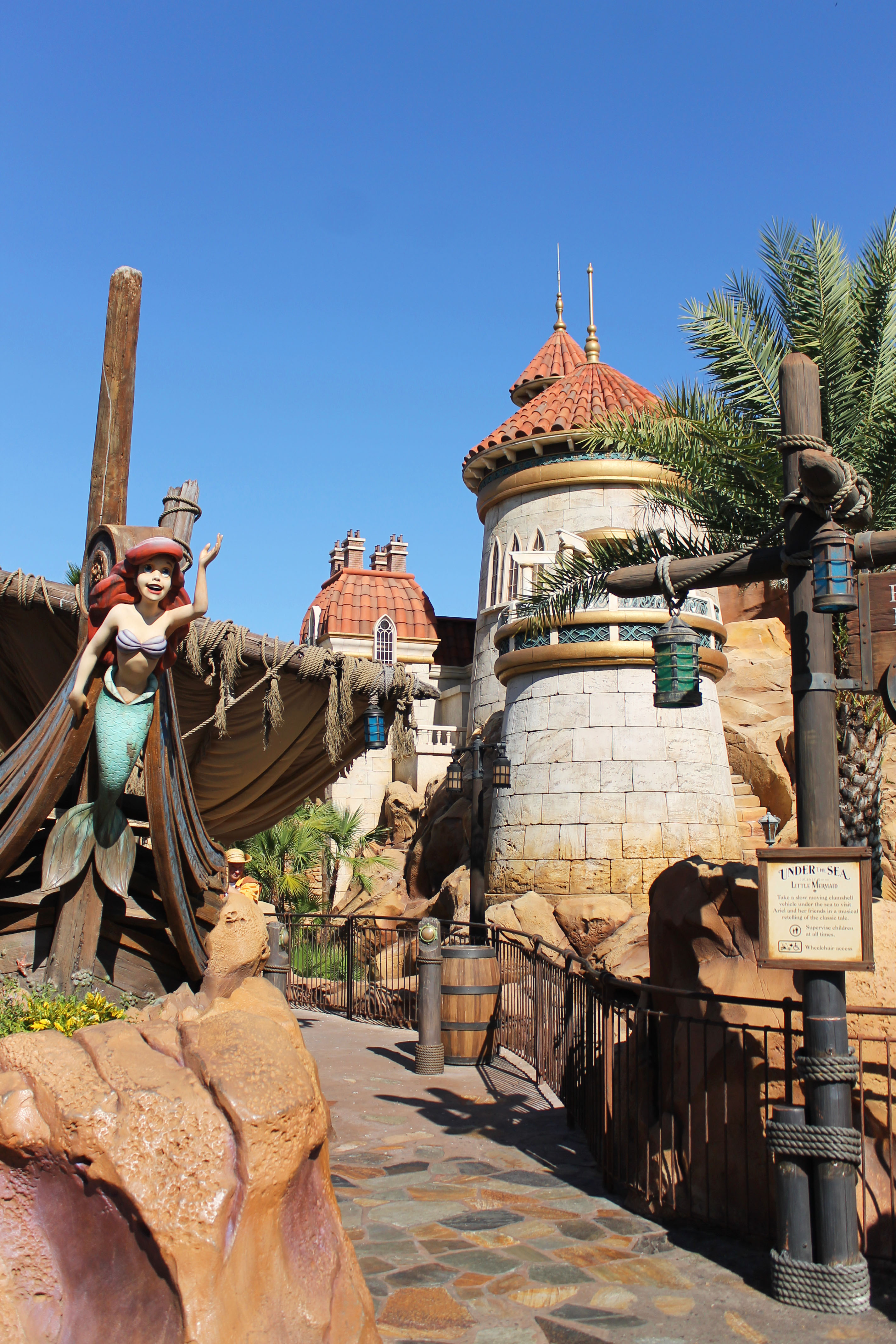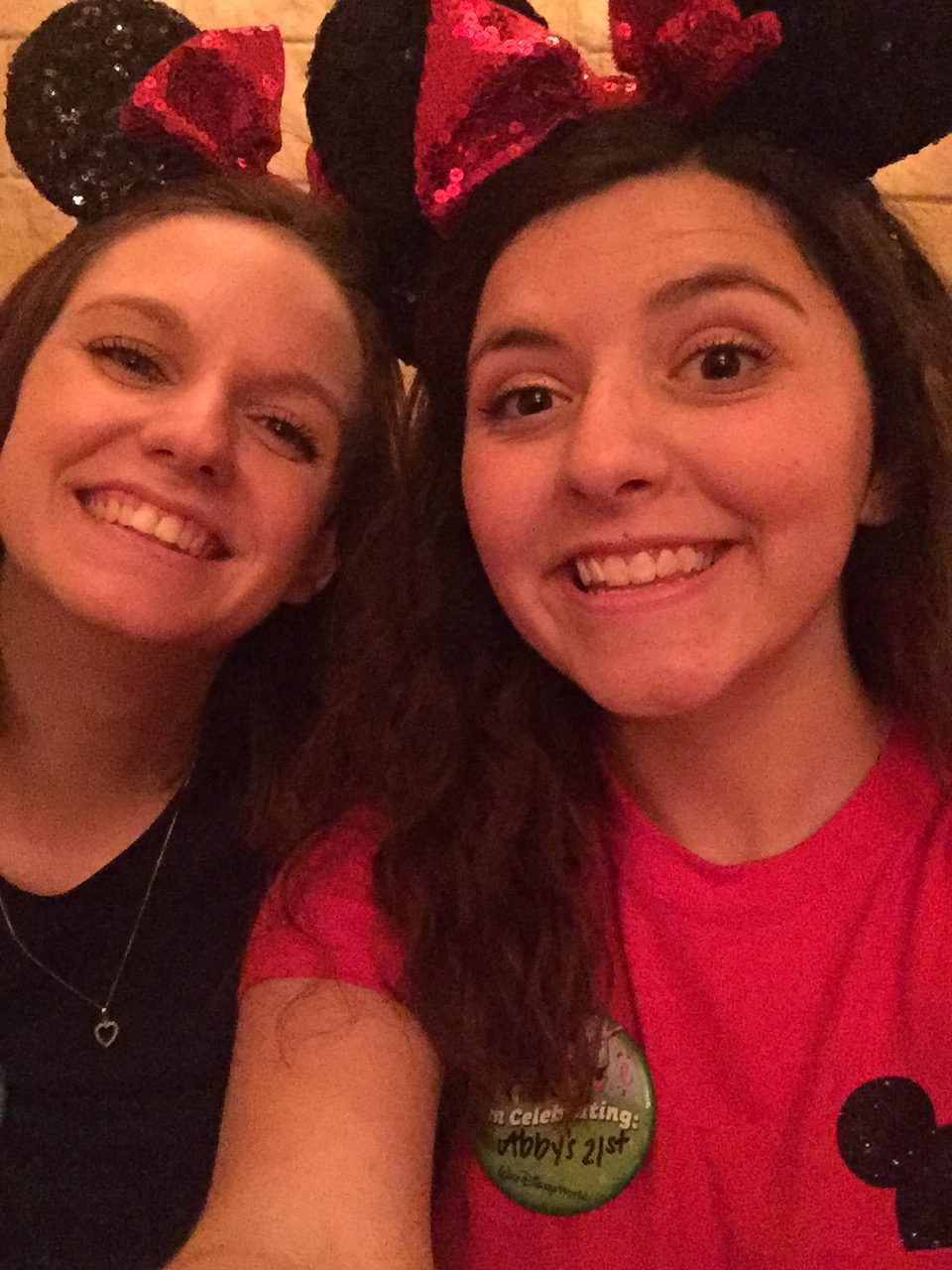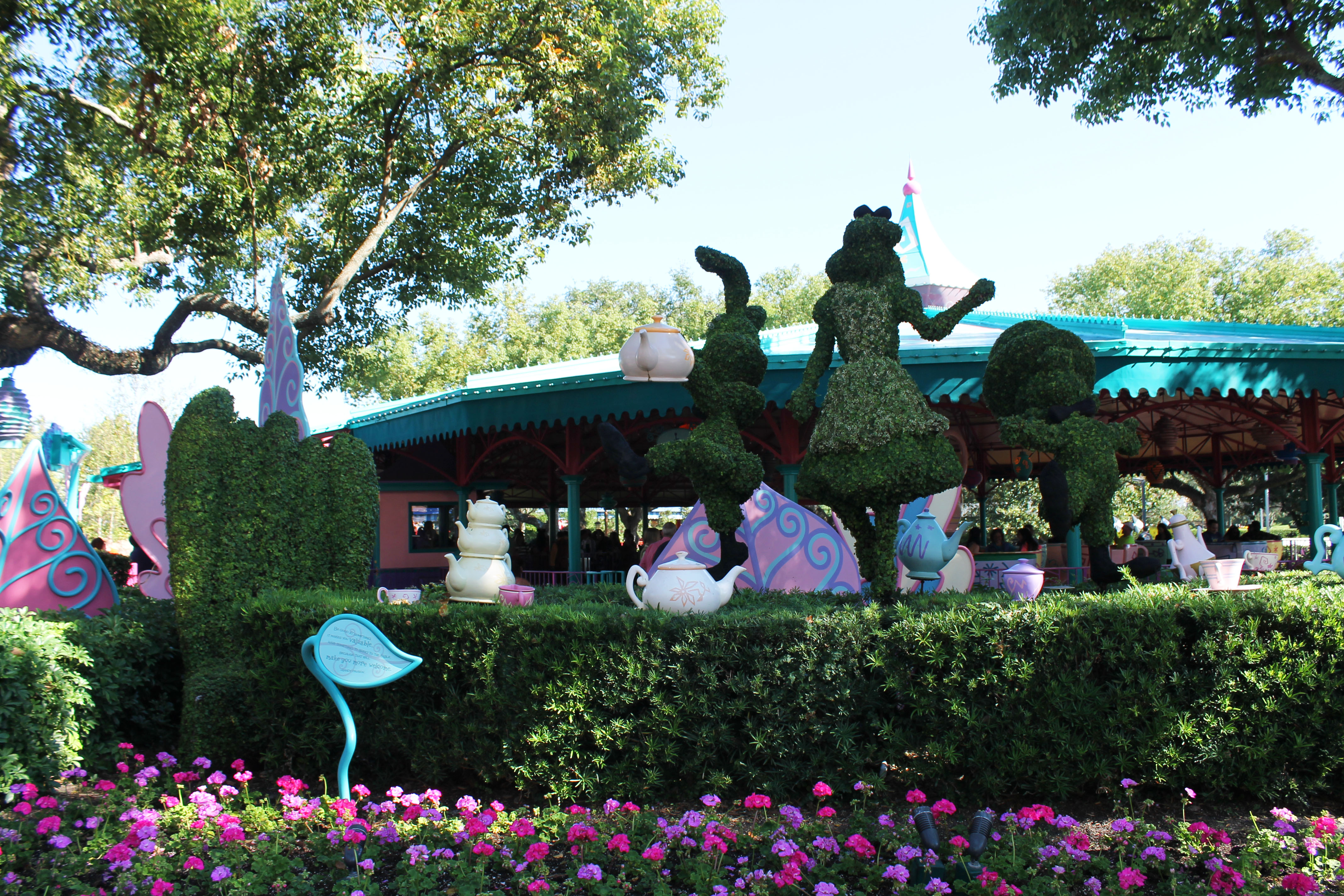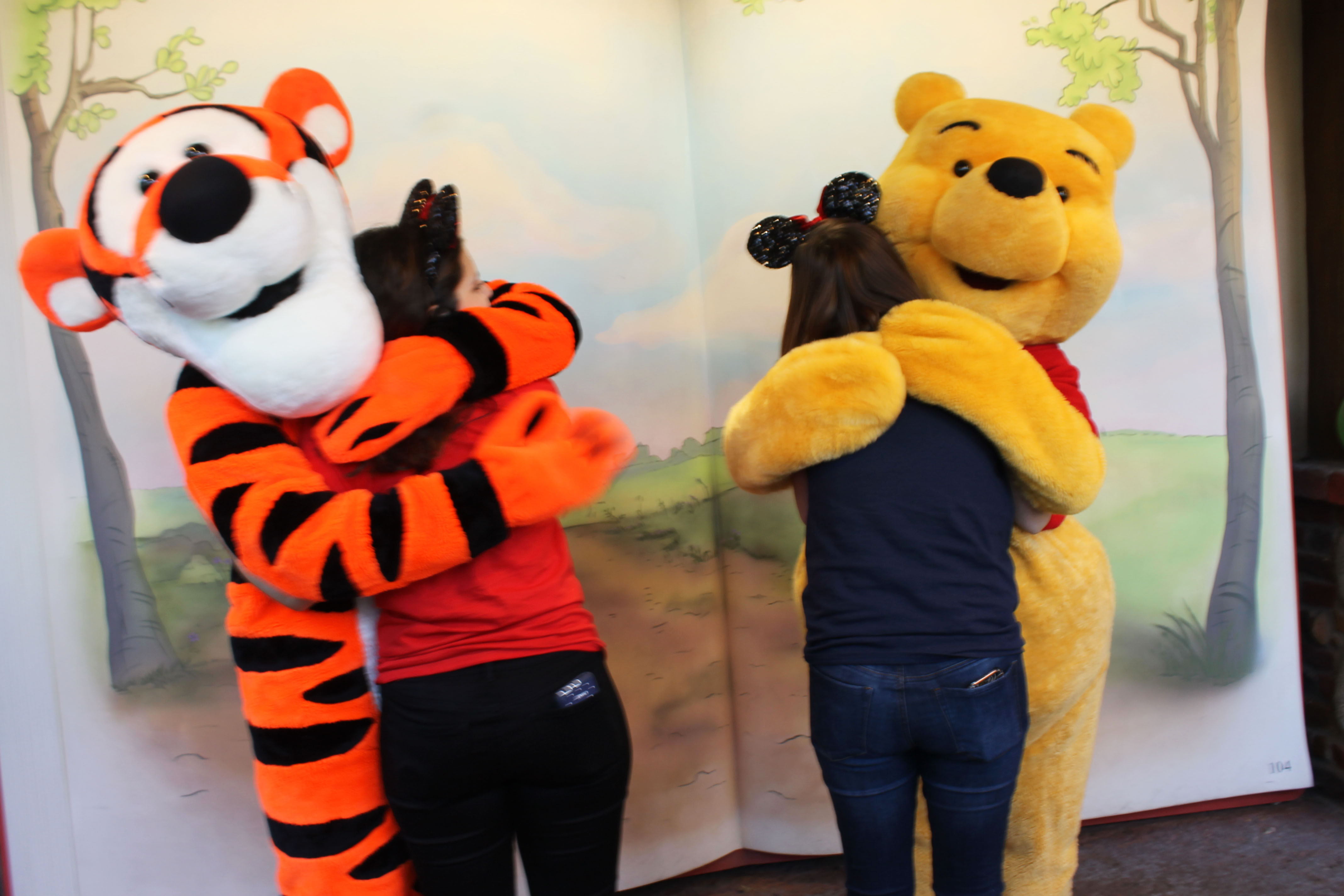 My mom's favorite is Winnie the Pooh so I was happy to see Pooh and Tigger!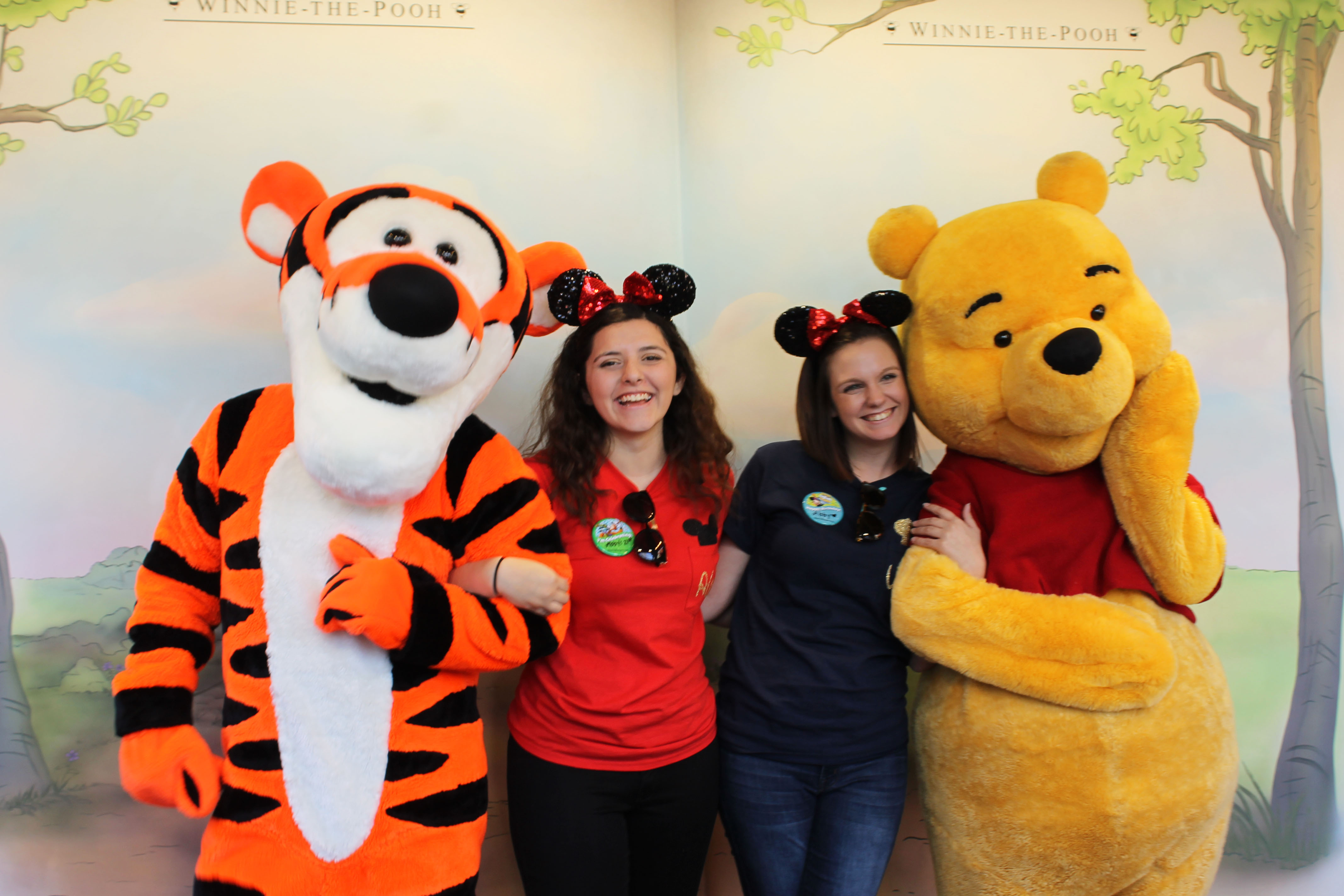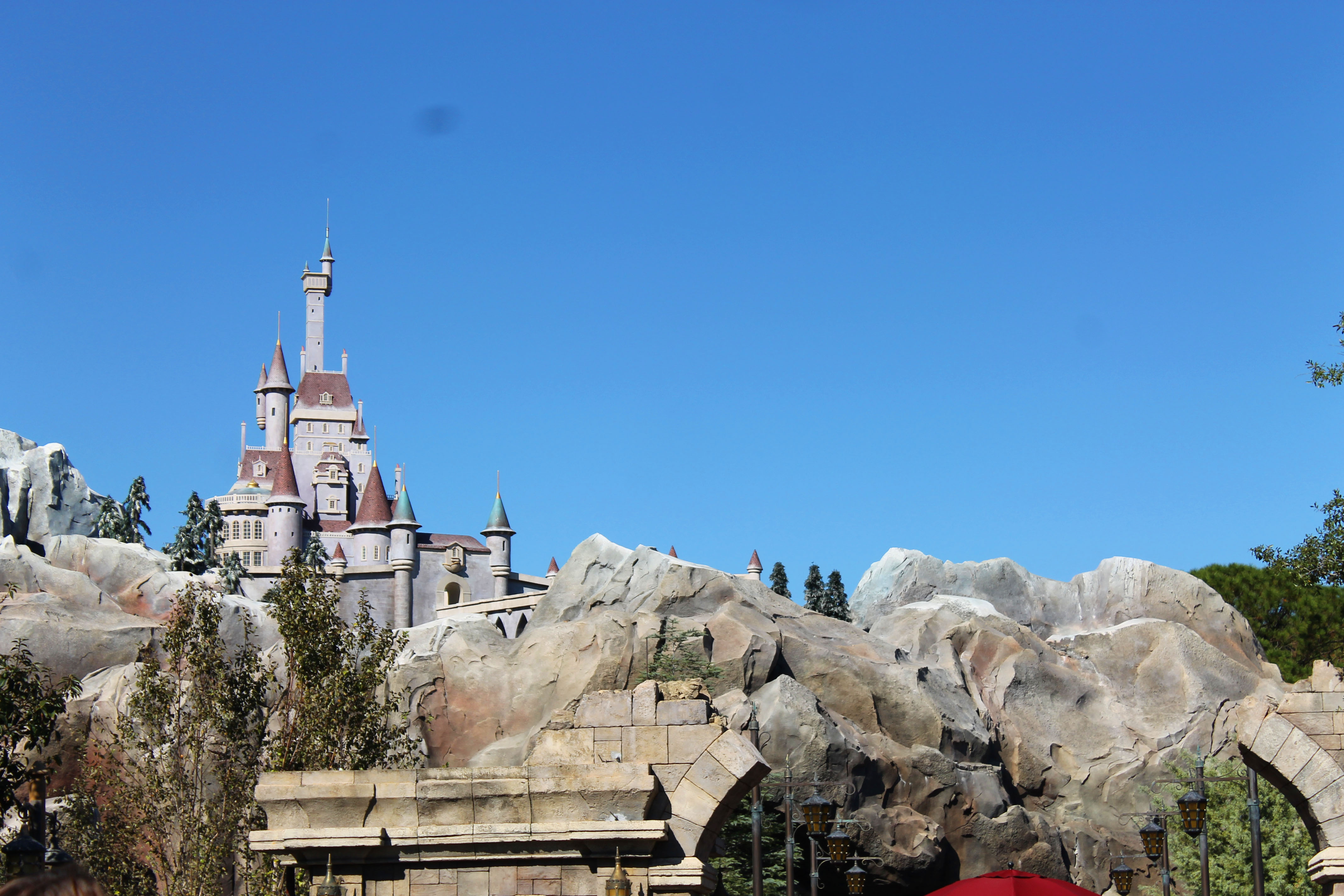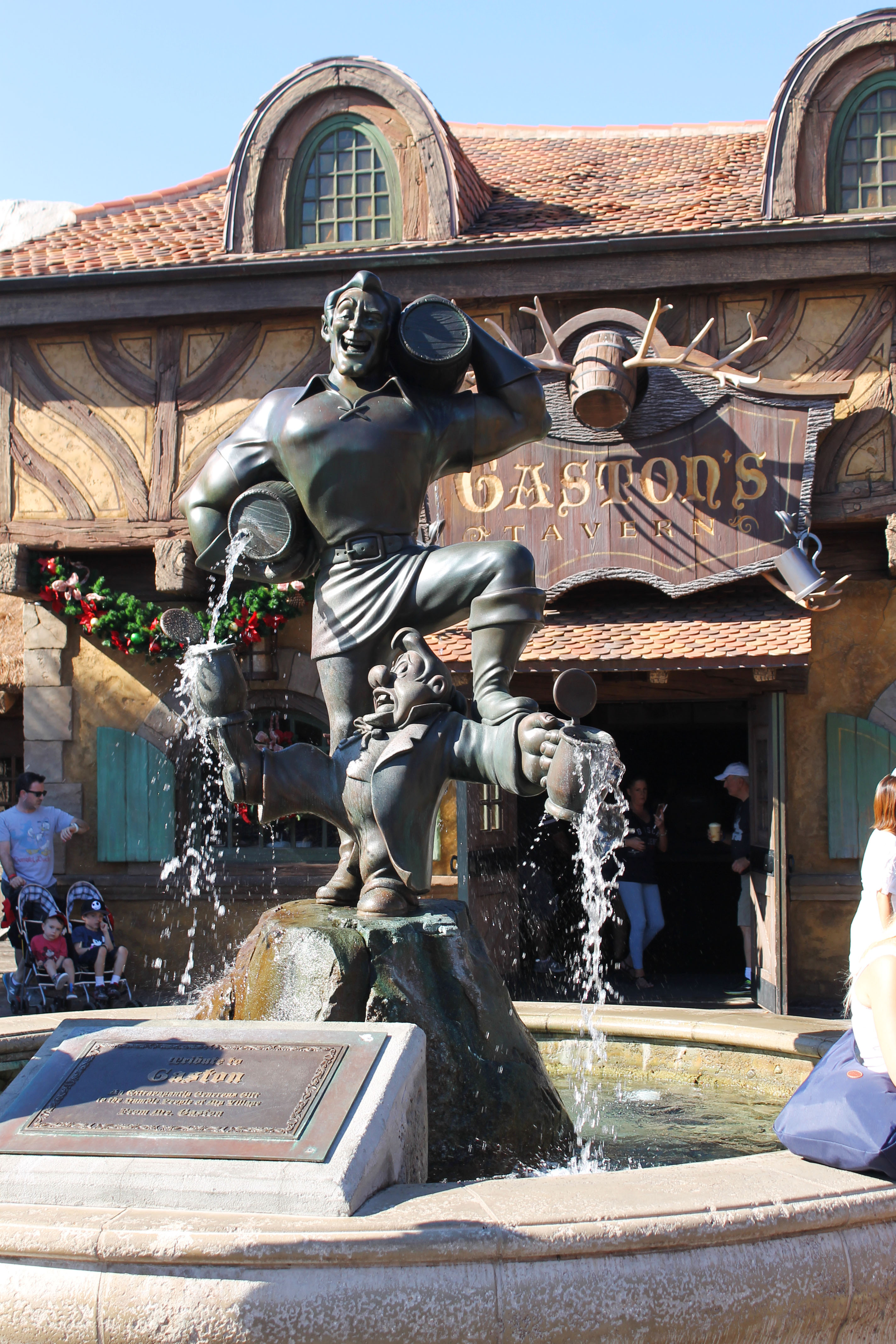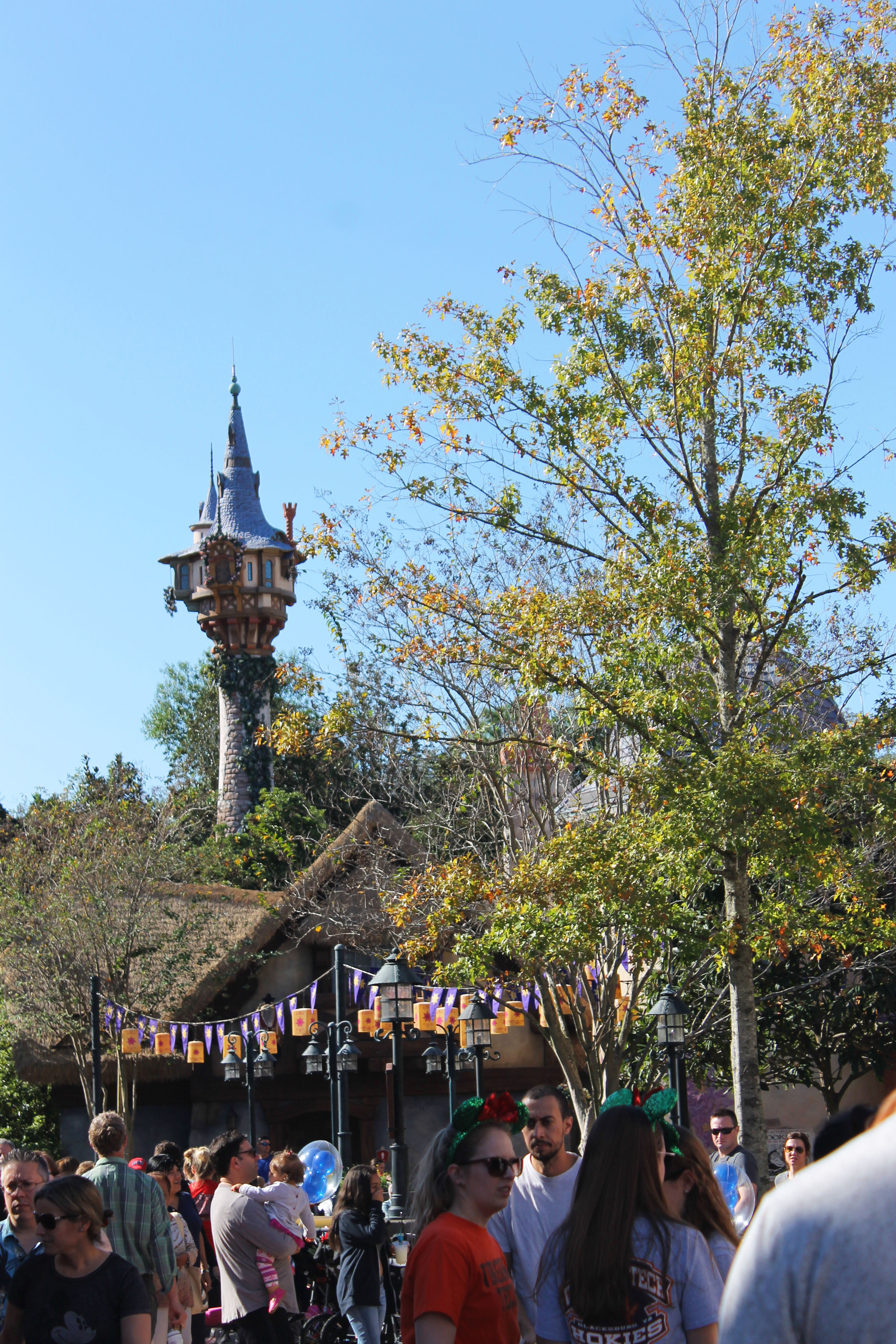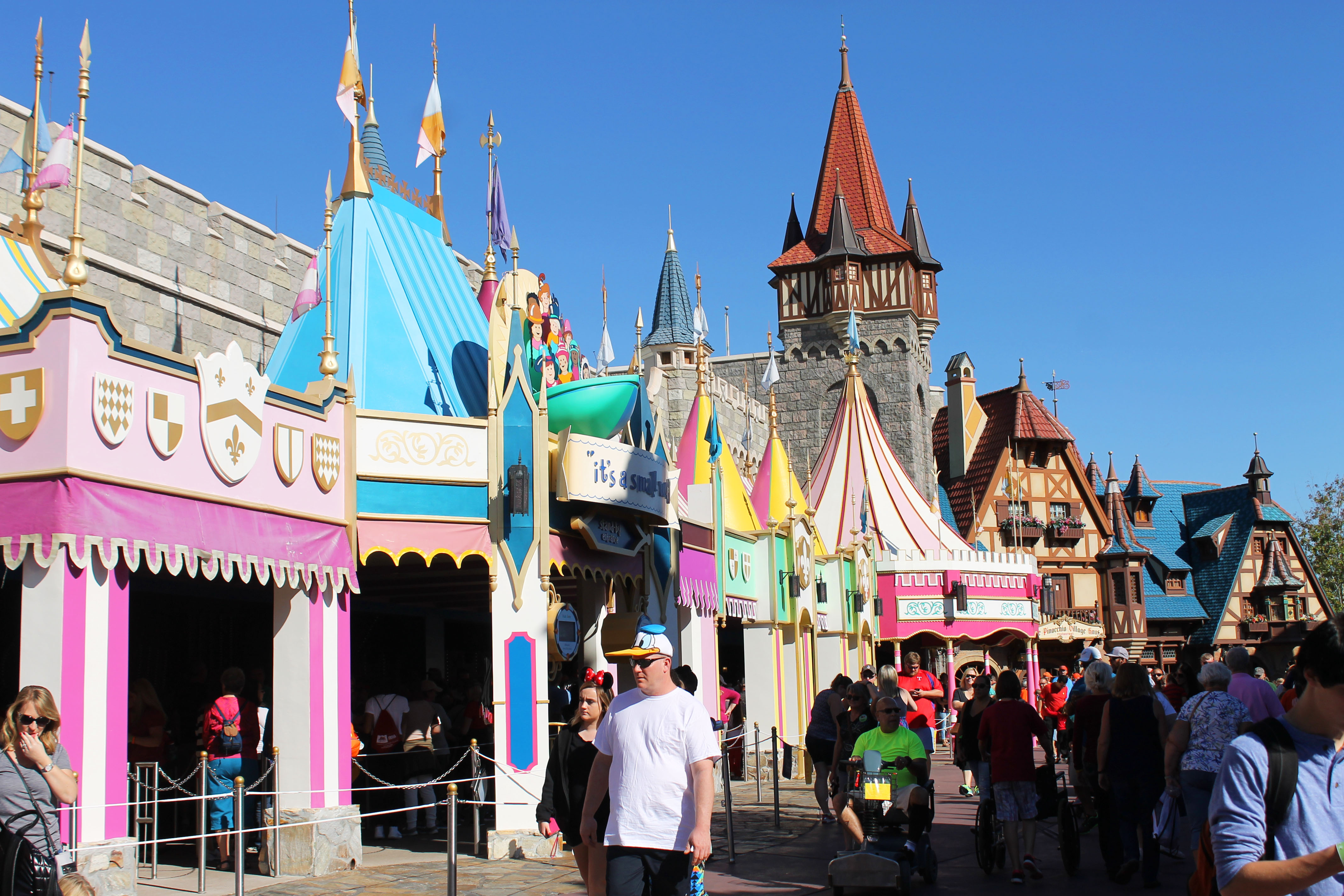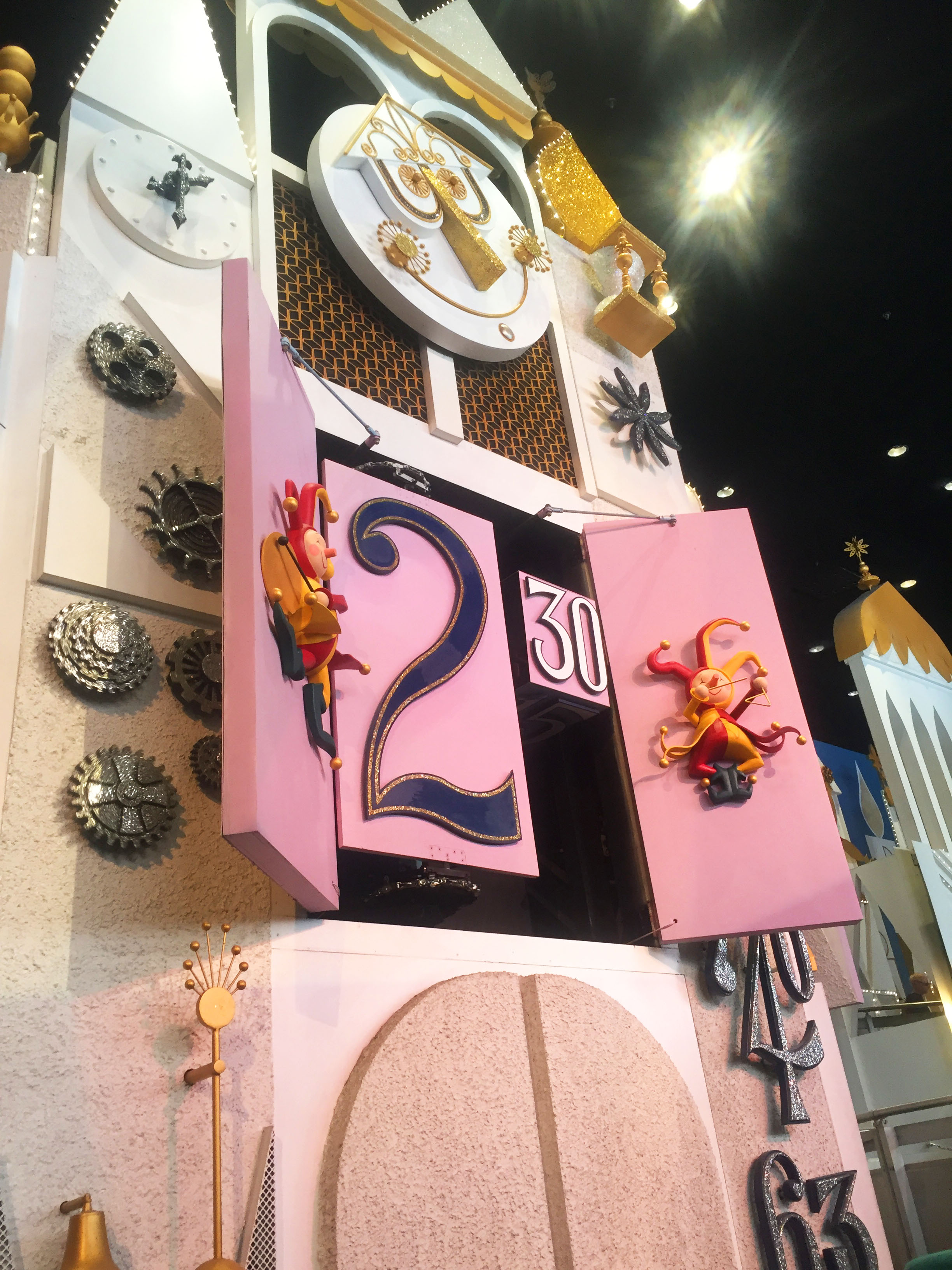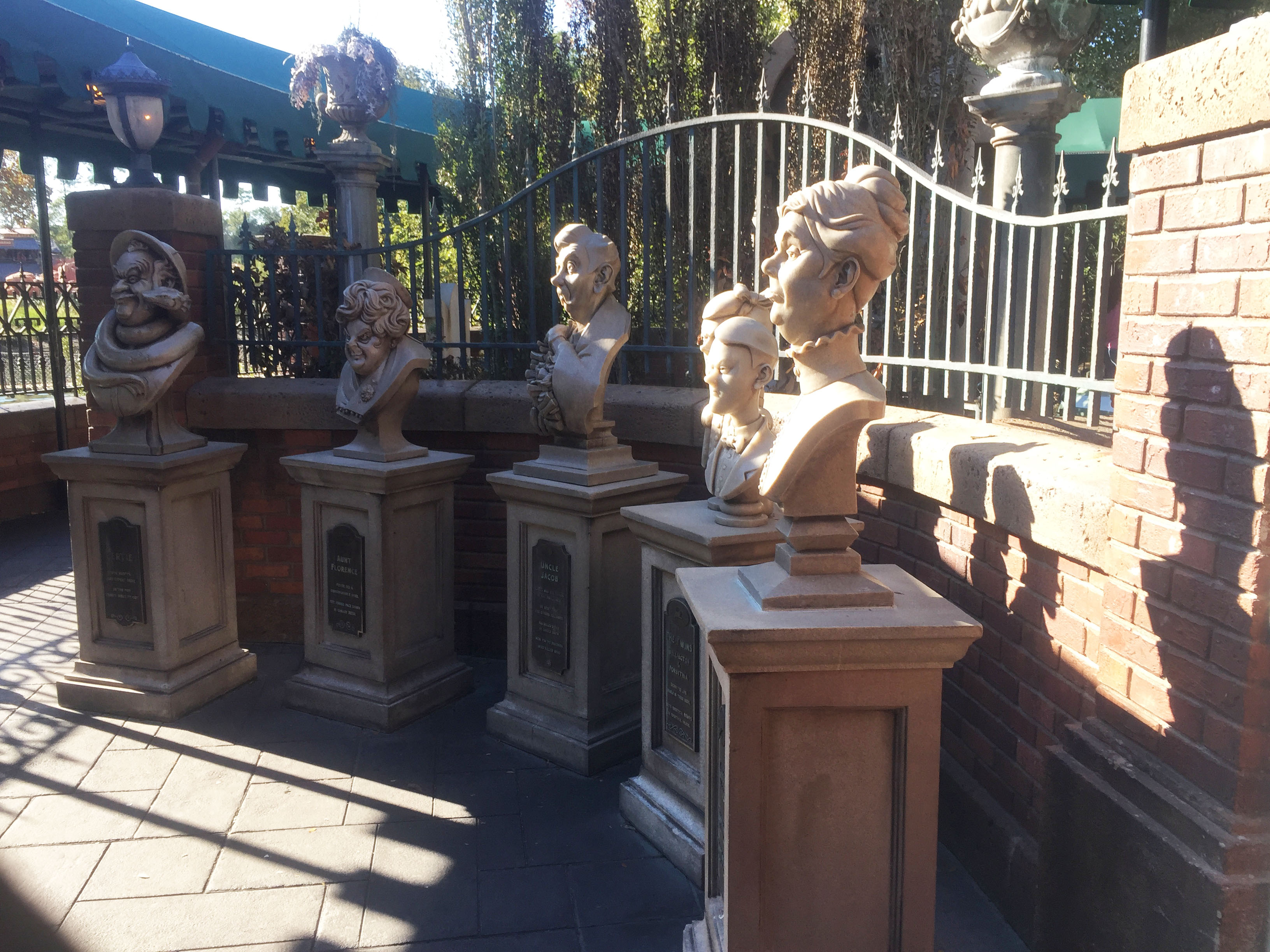 And of course we had to ride The Haunted Mansion! Cue the next…
Disney Moment: Immediately after The Haunted Mansion, Abby heard music and saw floats (it was kind of a blur) and Heather, Abby, and I sprinted to the street to see the parade! We instantly turned into 5 year olds, trying to find the best spot, running, laughing, waving to our favorite characters!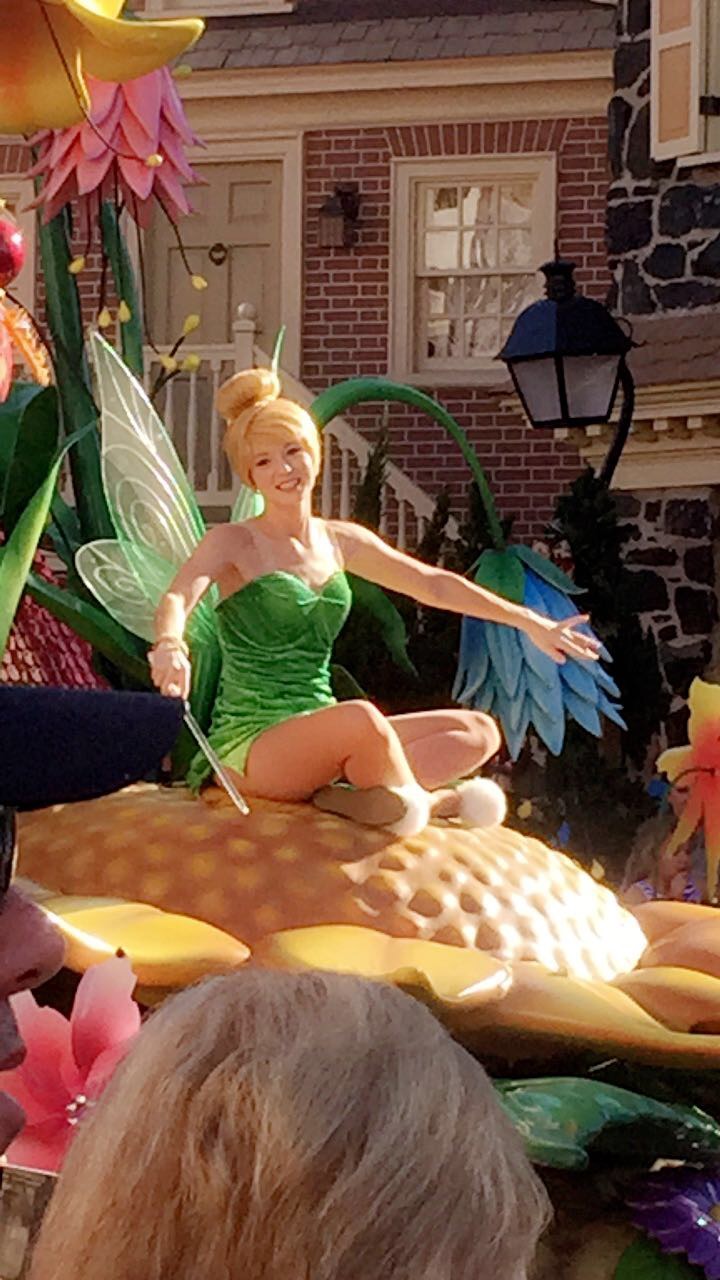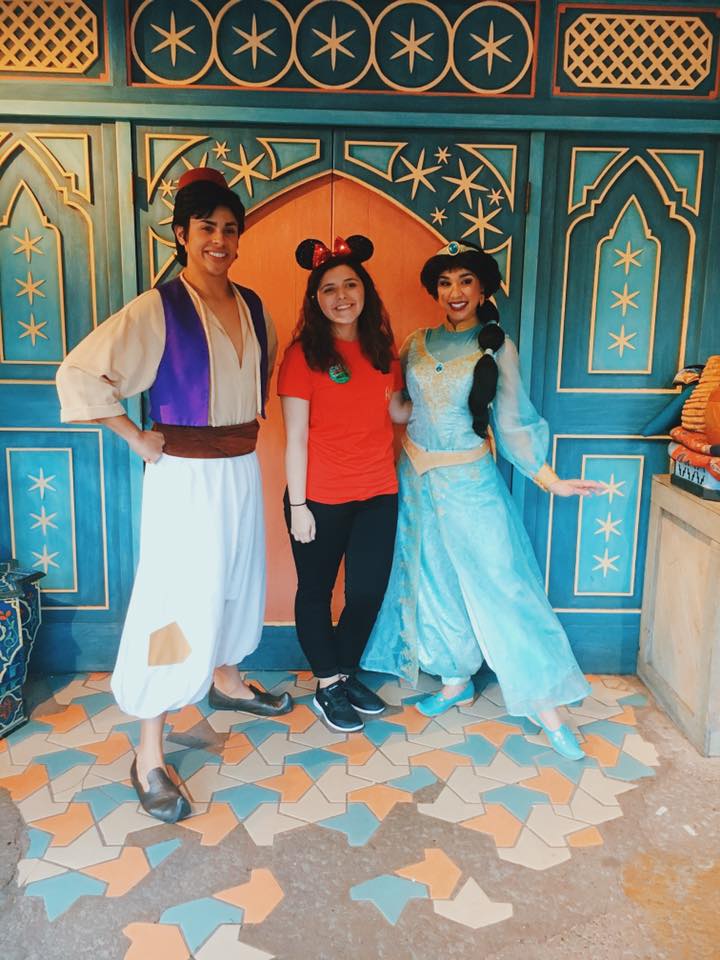 DOUBLE Disney Moment: All five of us rode Aladdin's Magic Carpets, Abby and I in the front, Heather, Jack, and McKenzie in the back. The front has a switch that controls the up and down of the carpet. If you don't know, there is a camel figure that spits out water and if you're not careful, you could put your carpet directly in front of it! Well Abby controlled the switch and accidentally put us in front of it twice! I just remember us laughing our heads off uncontrollably because it got all over Jack and Abby! I looked down and saw the lady in the booth, who helped us to out carpet, looking up at everyone and at us with the biggest smile on her face! It was such a happy moment.
Right after that, we got in line to meet Aladdin and Jasmine. Abby had been talking about this moment all day. Aladdin is her favorite movie and this was all she wanted to do! Watching Aladdin and Jasmine interact with everyone was so cool but I was just so happy for Abby when it was her turn! Look at her cheesing! Its the cutest picture ever! (Also, Aladdin has that crooked smile down pat!)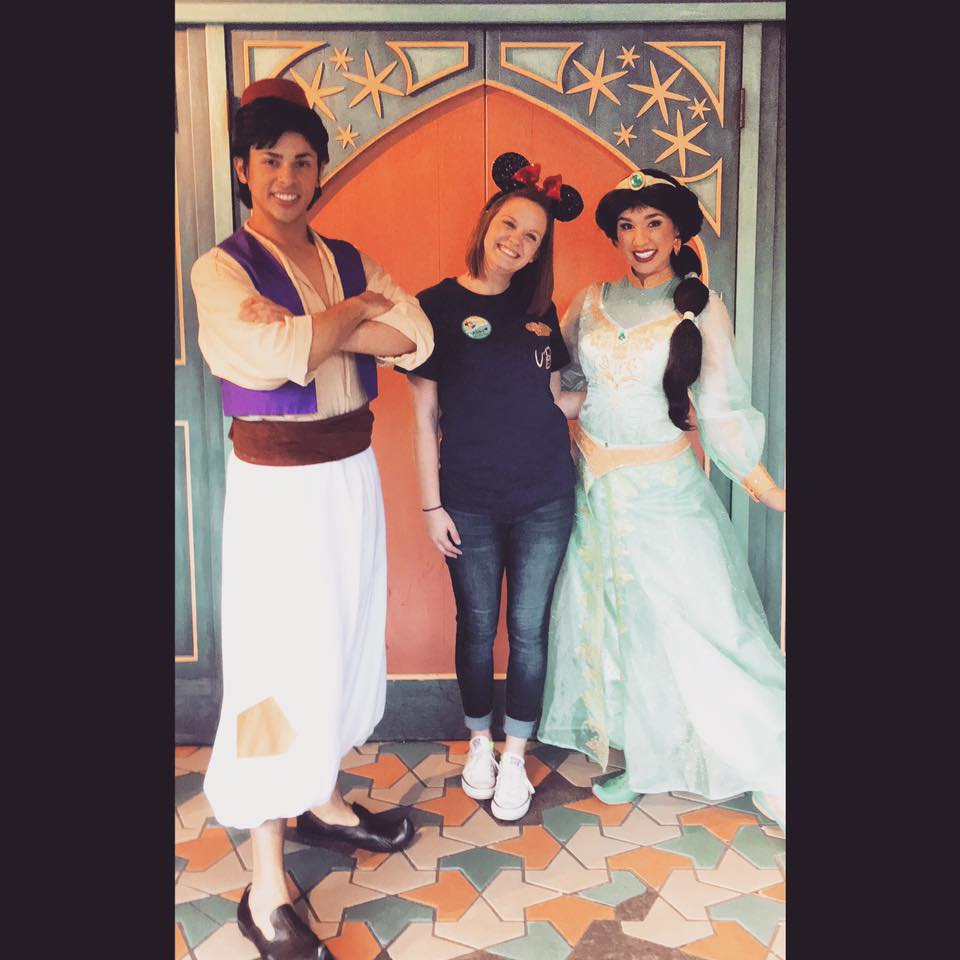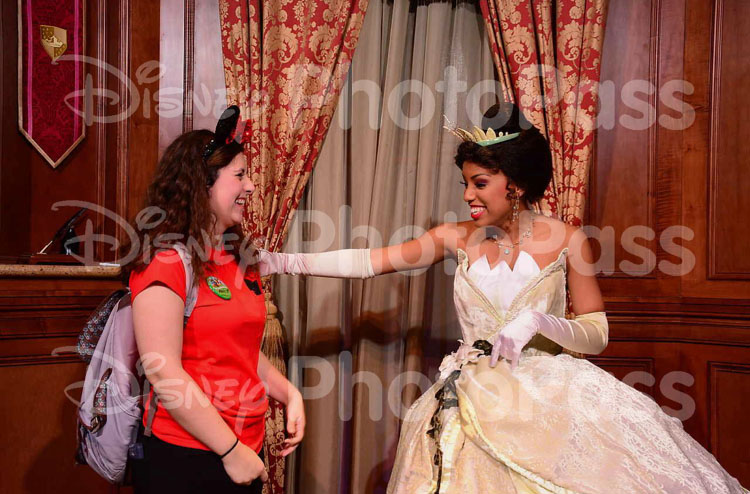 Meeting Tiana was probably my favorite character of the day! She was so welcoming, so easy to talk to, and just so fun!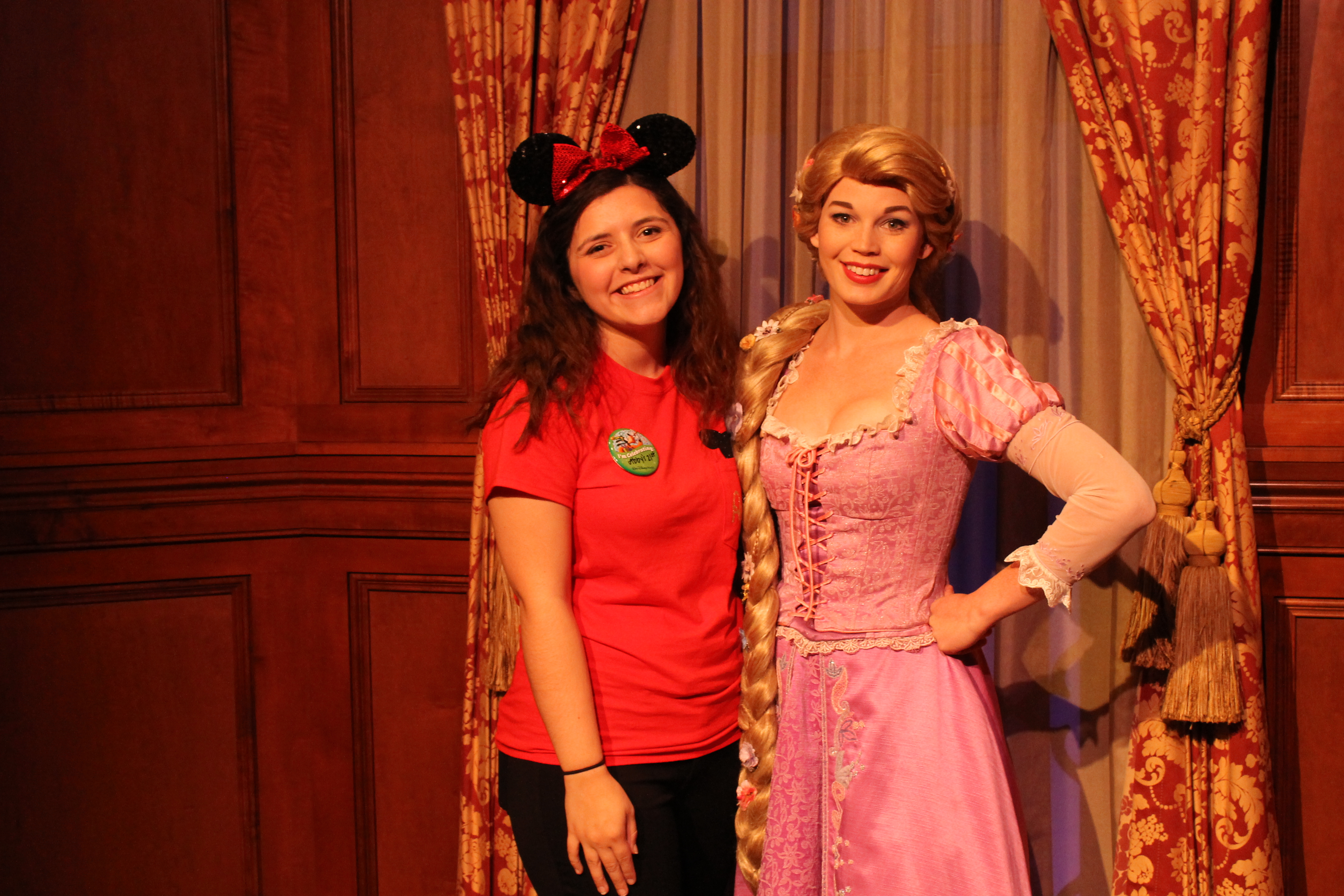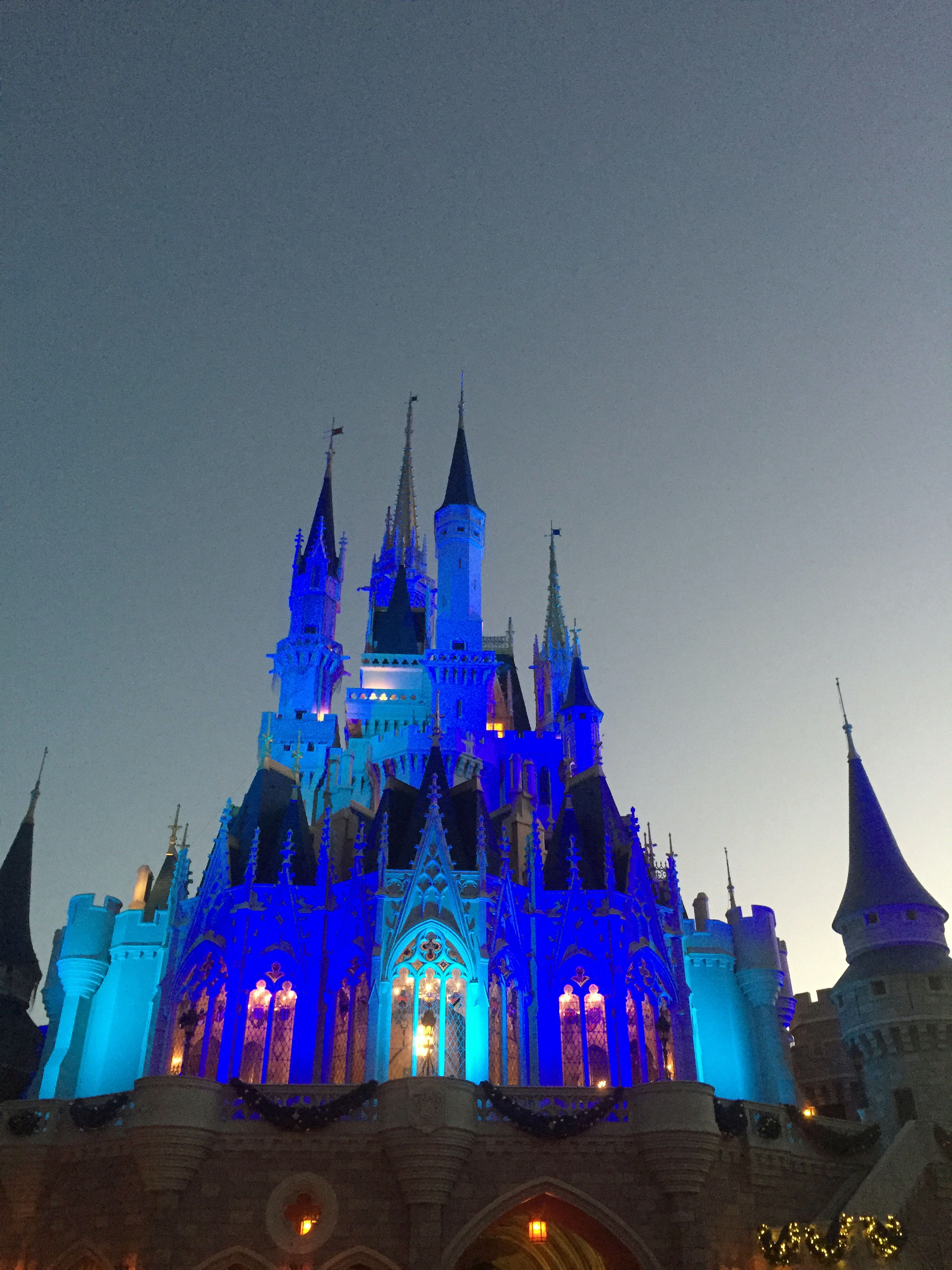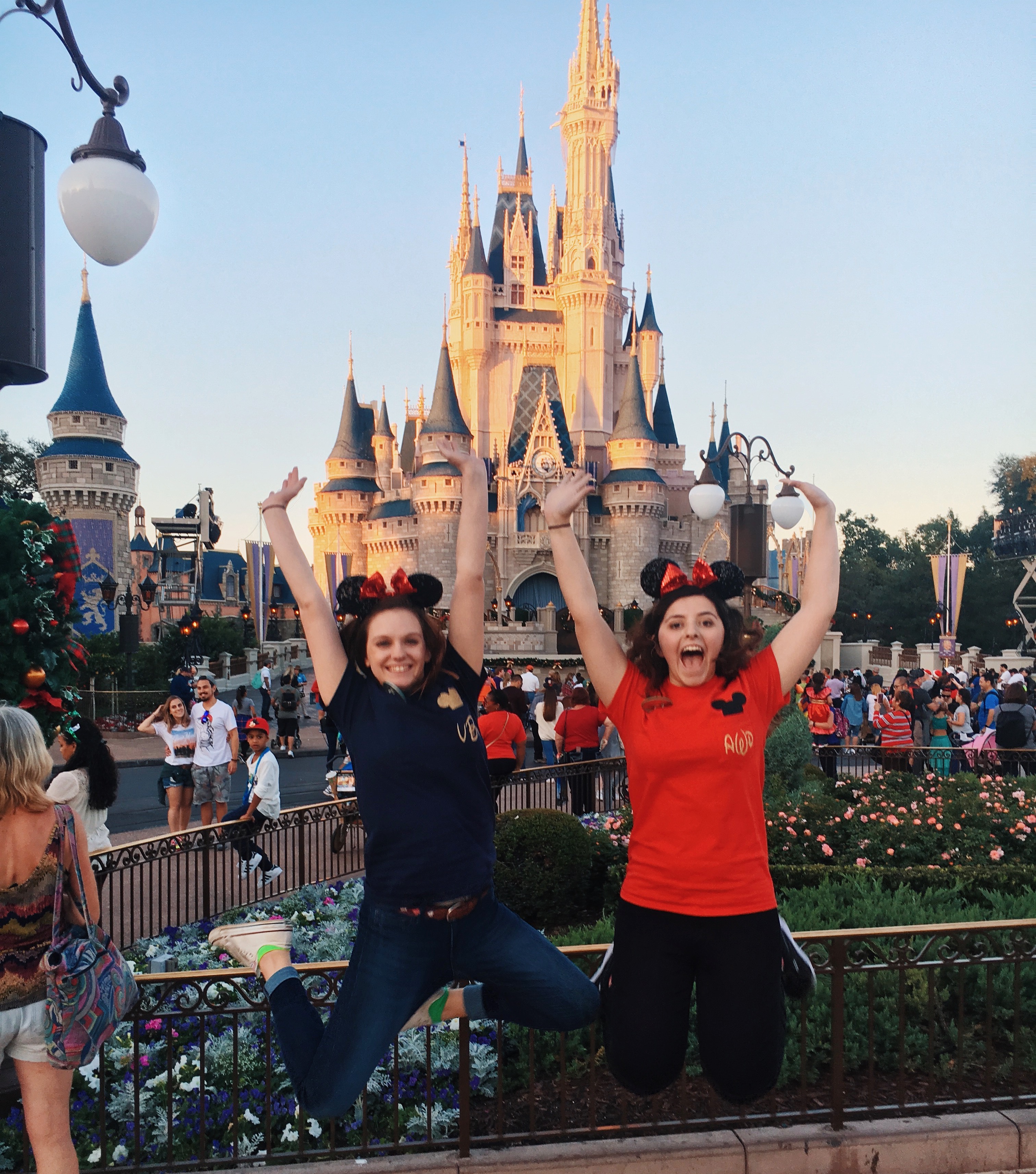 Disney World is magical. I really think it's like a whole other world. It feels like you've stepped into a world where time doesn't really exist. Everyone is so happy there. It's the place where you can ask strangers to take your picture, no matter how strange, and it's totally fine! It's not weird to be a child even if you are wayyyy past that. It's acceptable to sing loudly, to run to a parade, or cry happy tears over your favorite characters.
"Laughter is timeless, imagination has no age, and dreams are forever." -Walt Disney
Have you ever been to Disney? What's your favorite Disney moment?!
xoxo Ariana