Hi friends! So, in case you missed my post from the yesterday, I shared with you the first day in our family Disney trip over the summer! I walked you through our day in the Magic Kingdom. Today, we are moving forward with day two!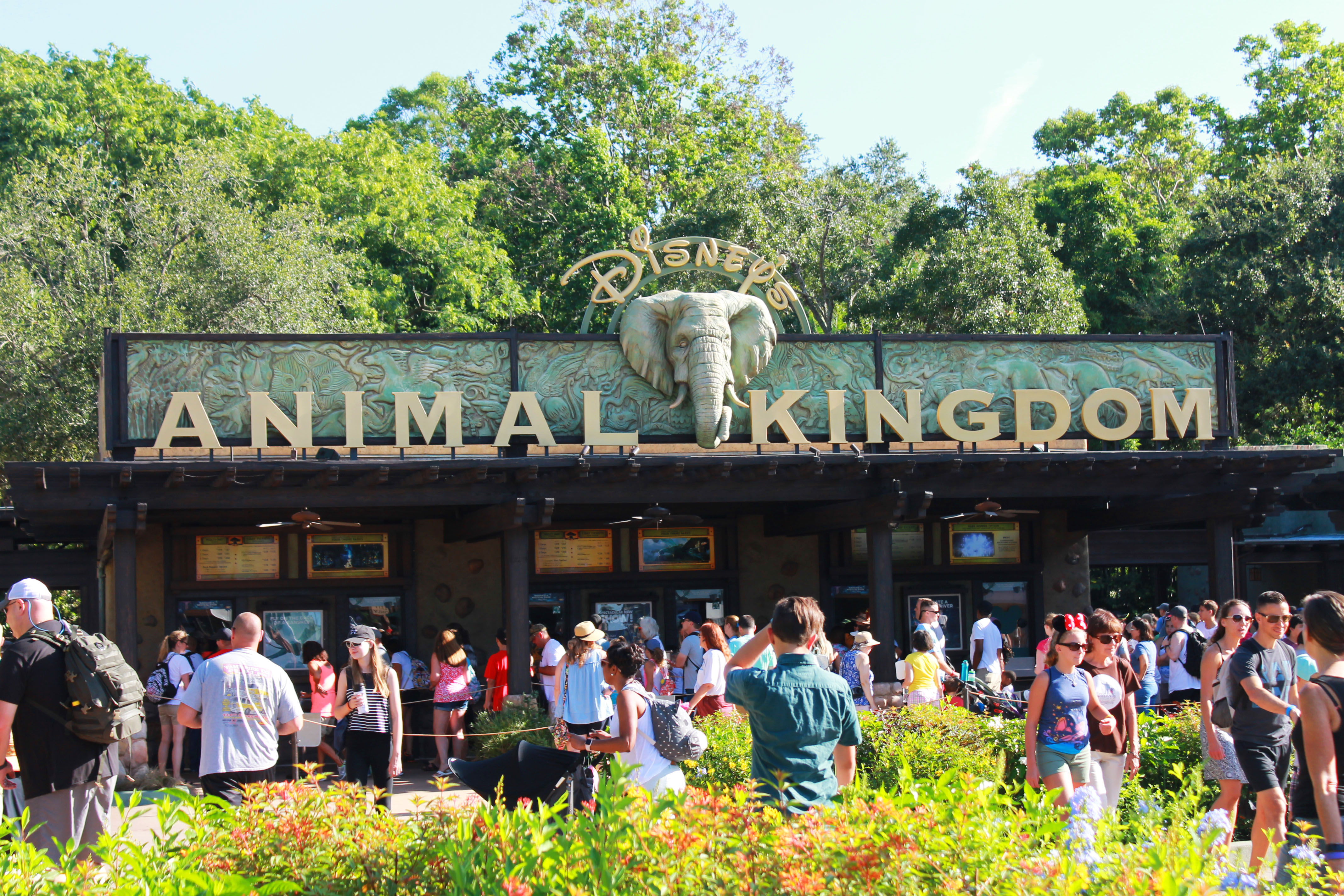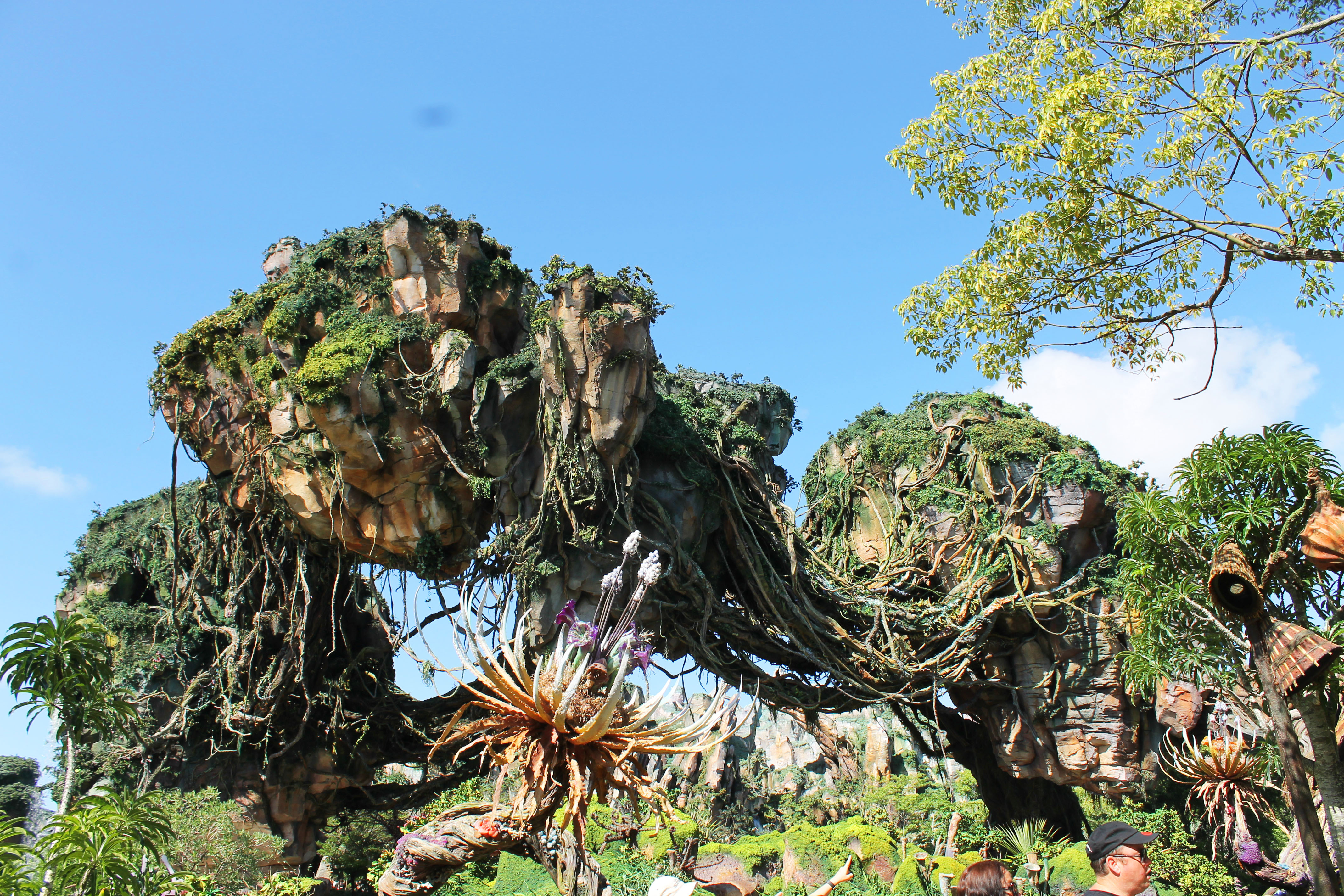 Day 2- Animal Kingdom
My family likes to refer to this day as the day we almost died from melting. I have no idea what it was but this day was SO HOT. Definitely the hottest of the week. There were even a couple times we saw people having to be taken on stretchers because of heat exhaustion. The whole family agrees that this was the hardest day to get through. (I somehow accumulated just about 18,000 steps?!) BUT we were so excited for Pandora! It's brand new and definitely one of the things we were most looking forward to! I was a bit nervous about it because I wasn't a huge fan of the movie when it came out but I LOVED it. I could have spent all day there (we practically did). We saw someone writing letters in the sky, which was cute.
We started the day off with some super cute (and amazingly delicious) character waffles at the resort!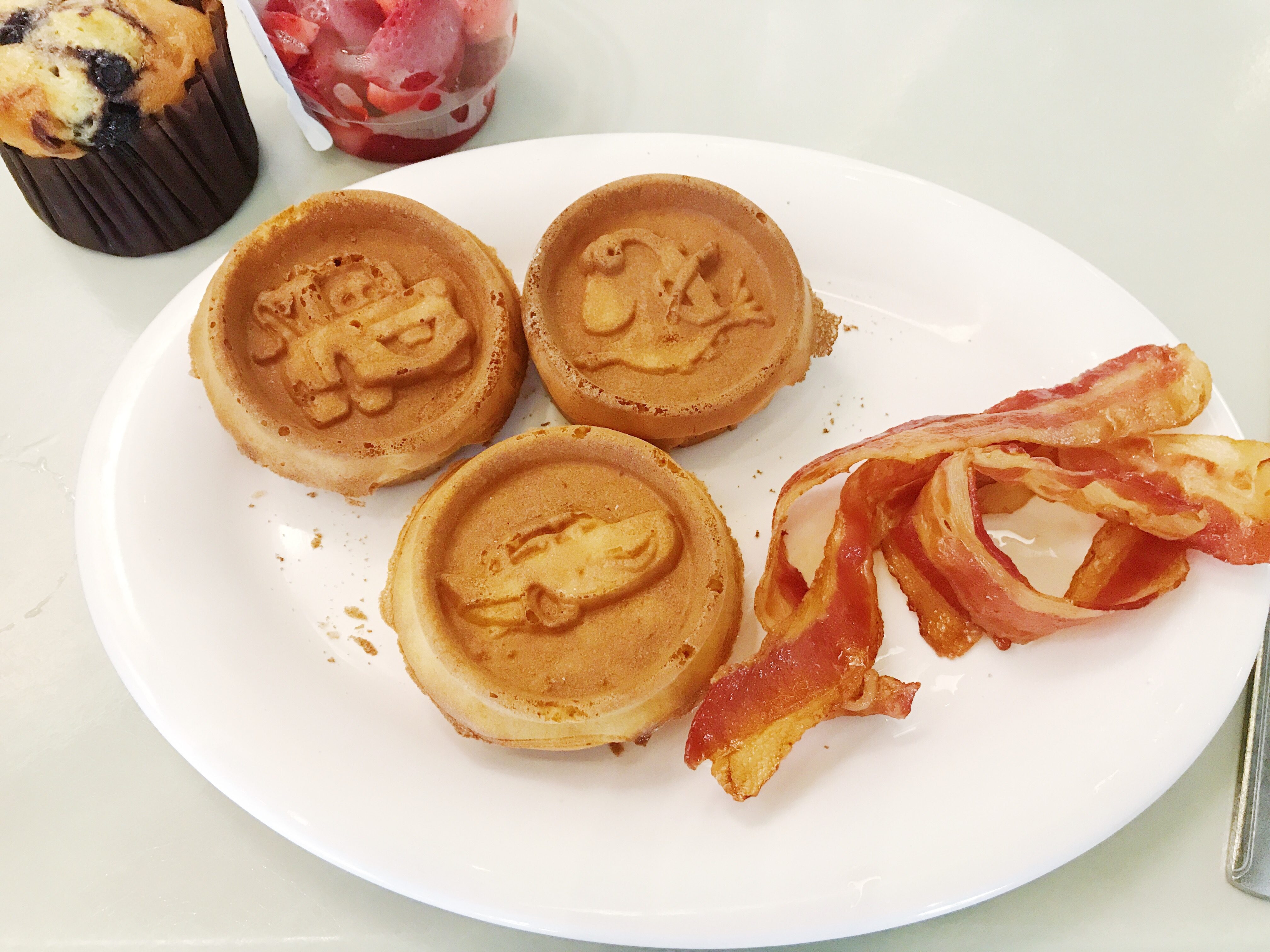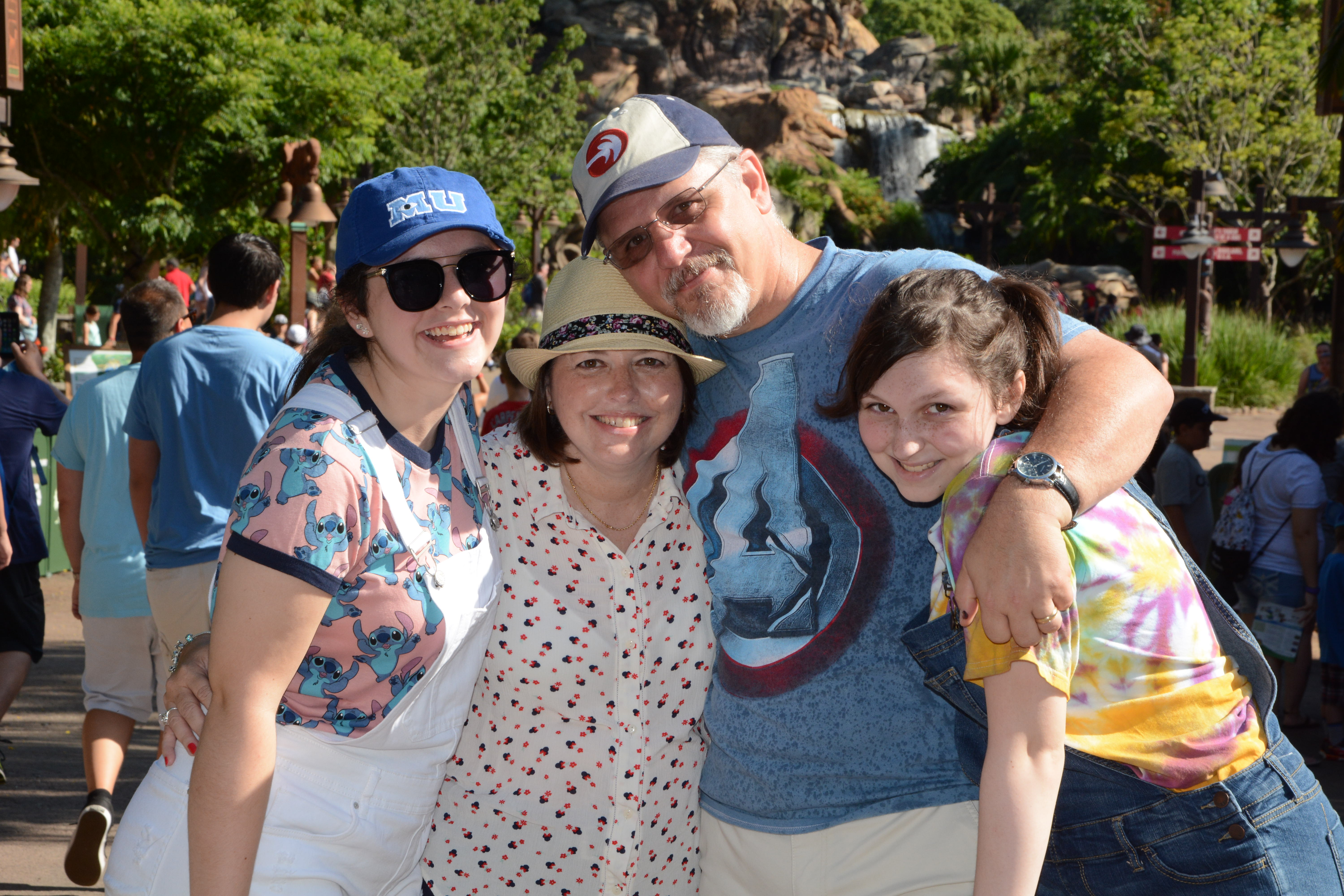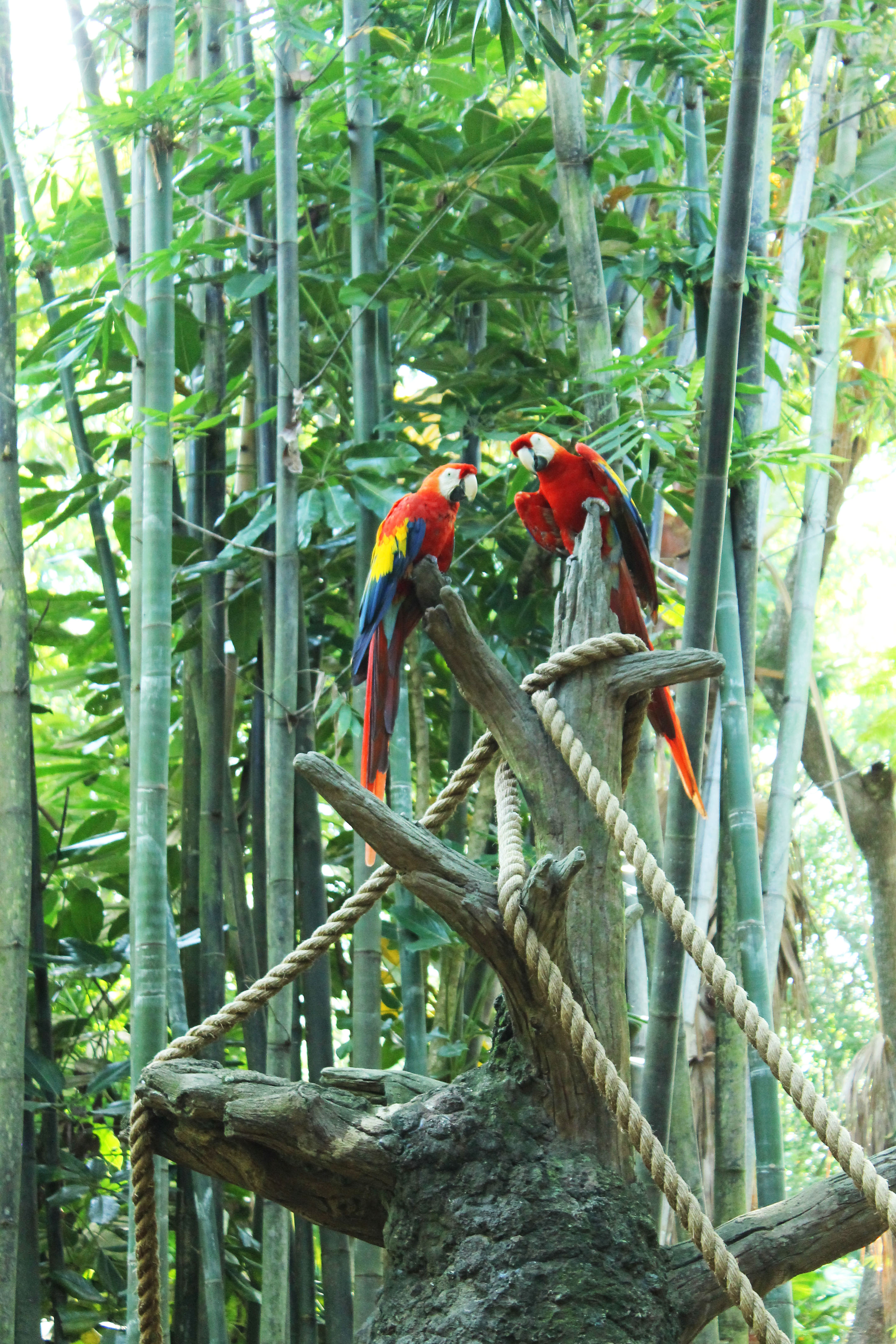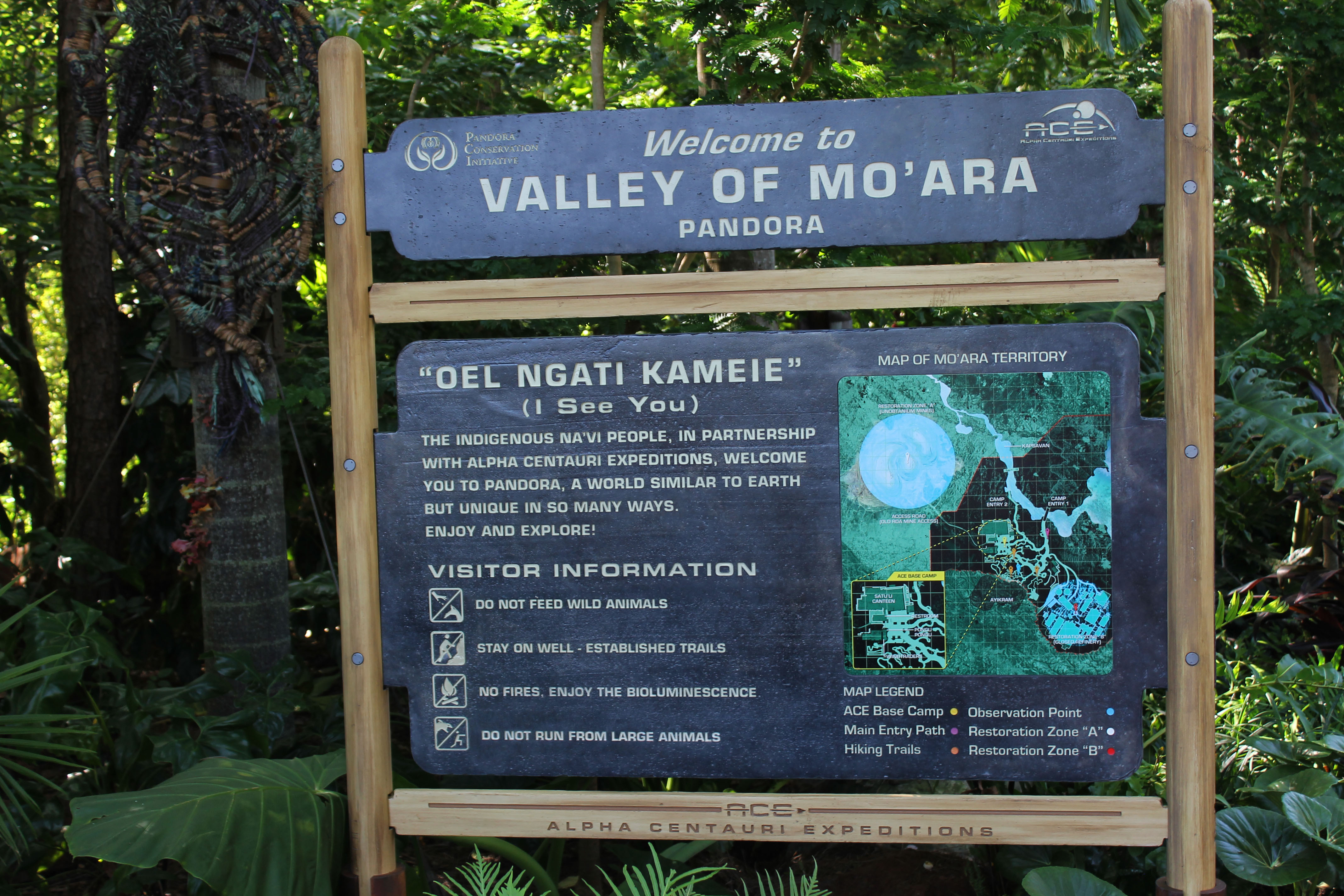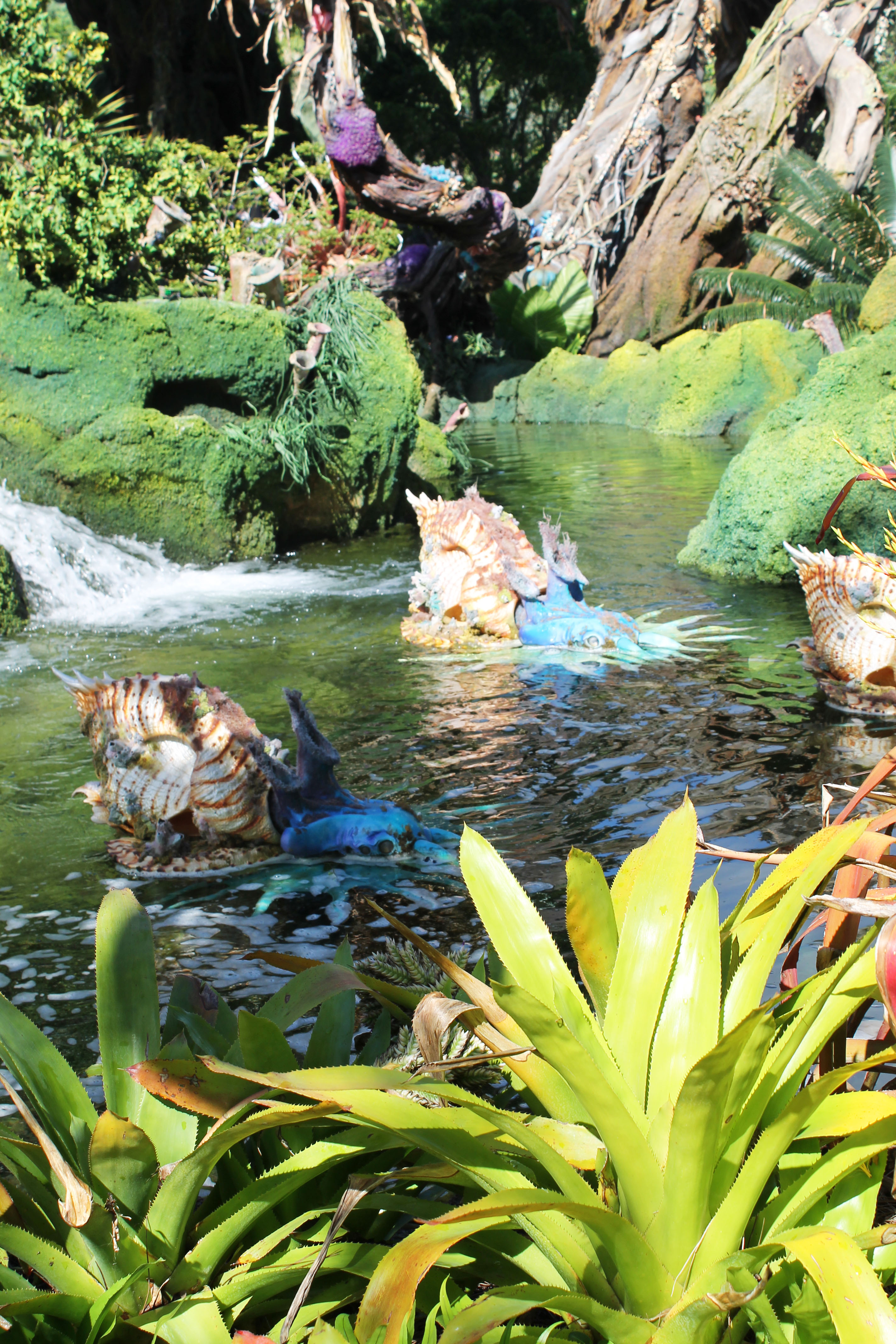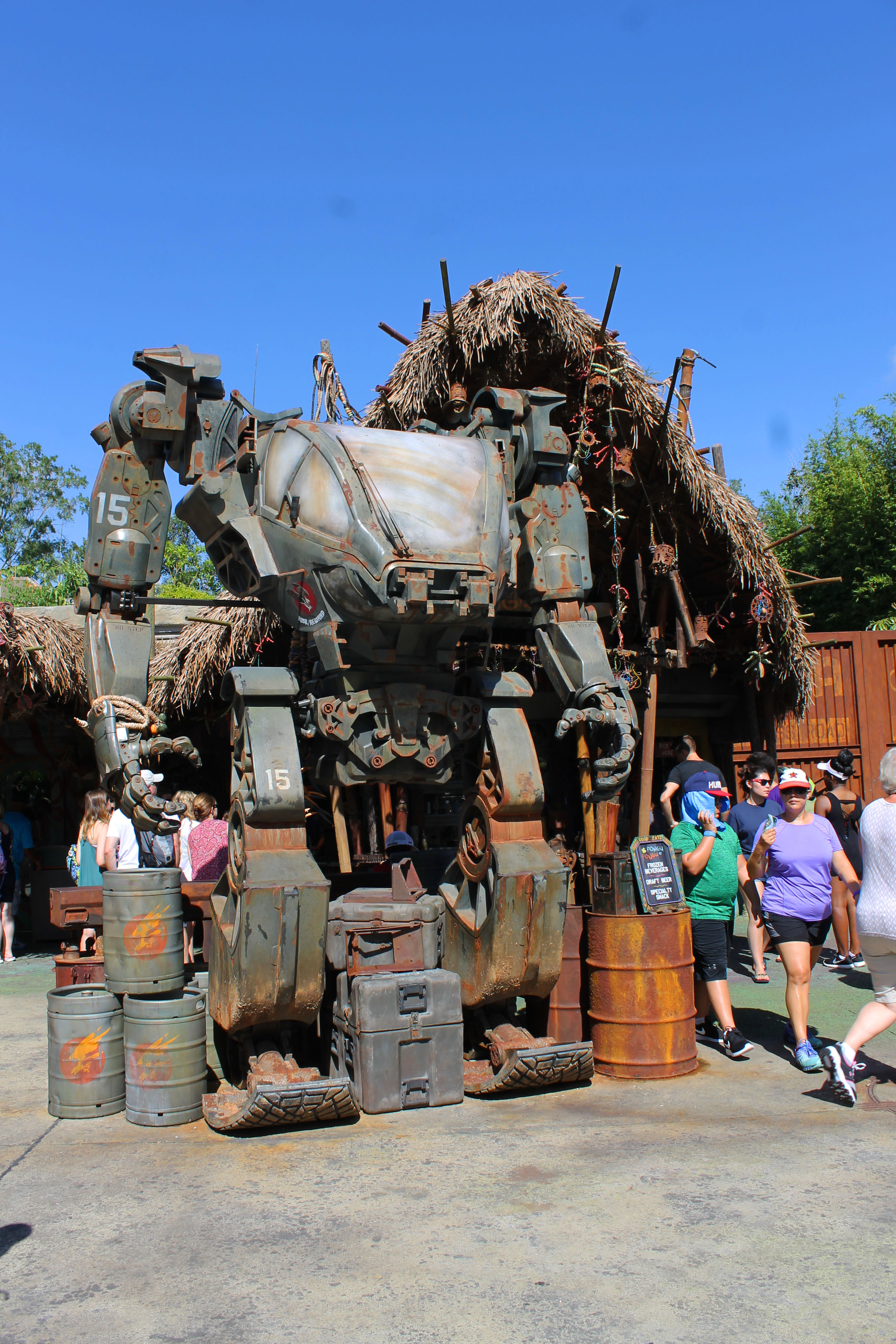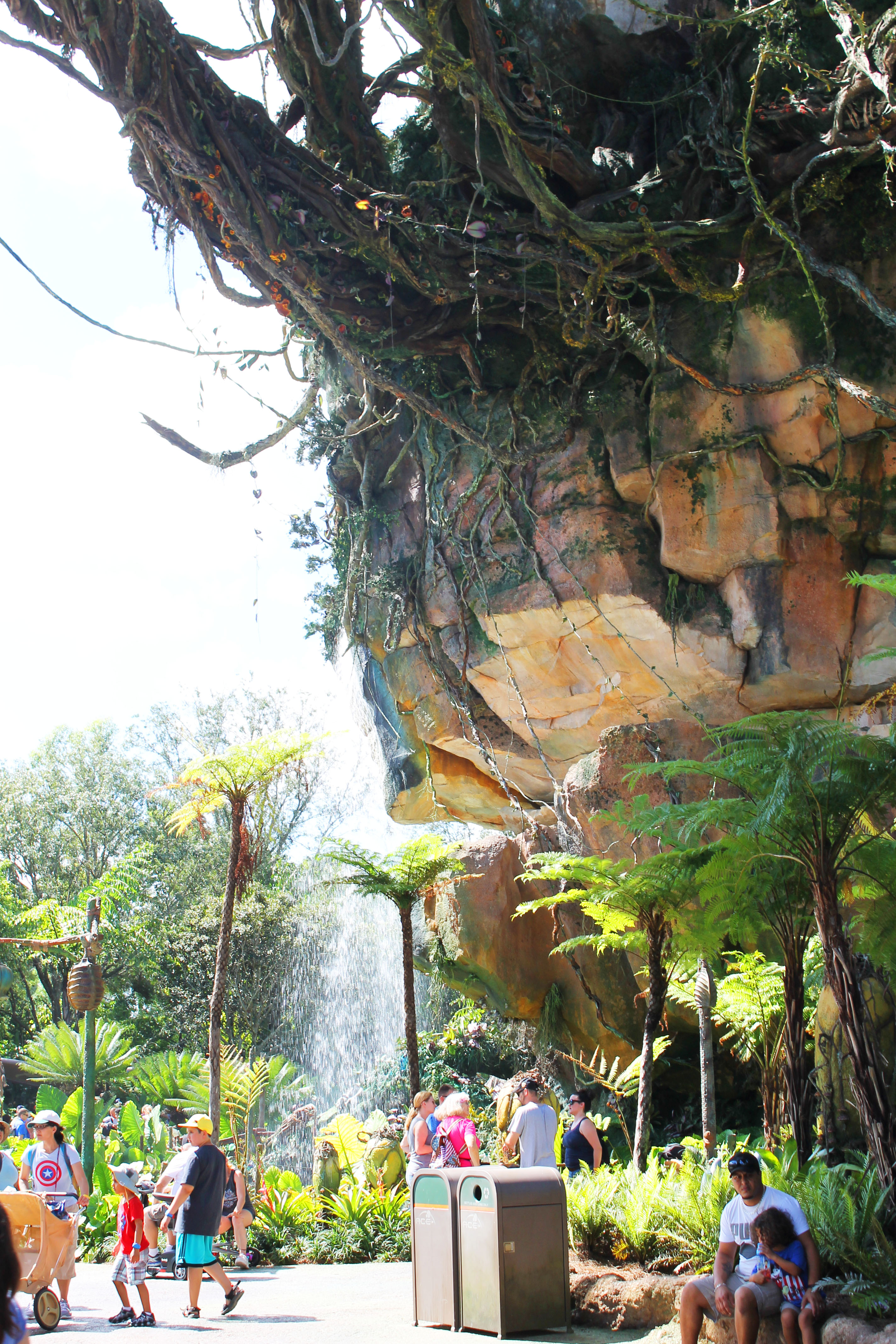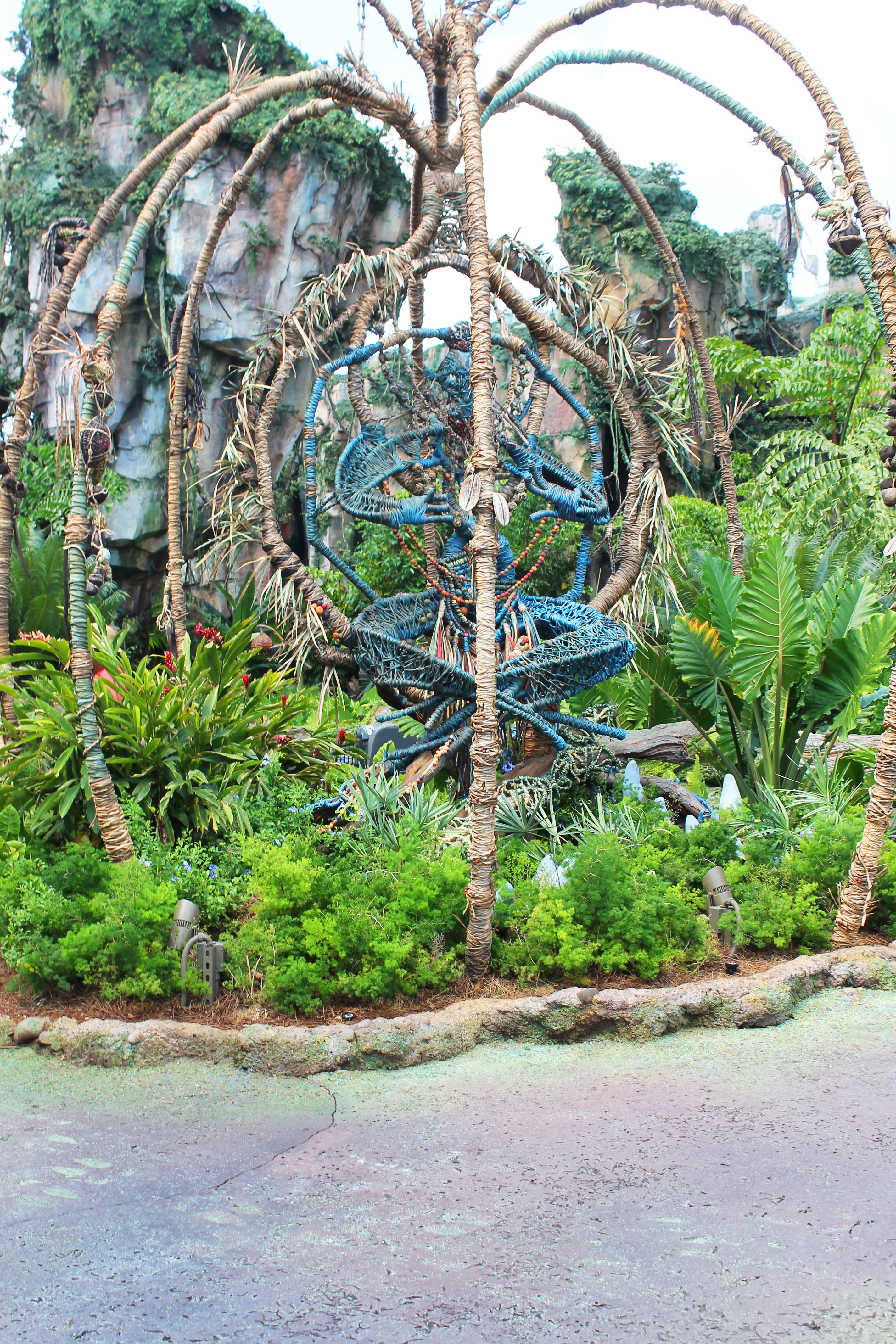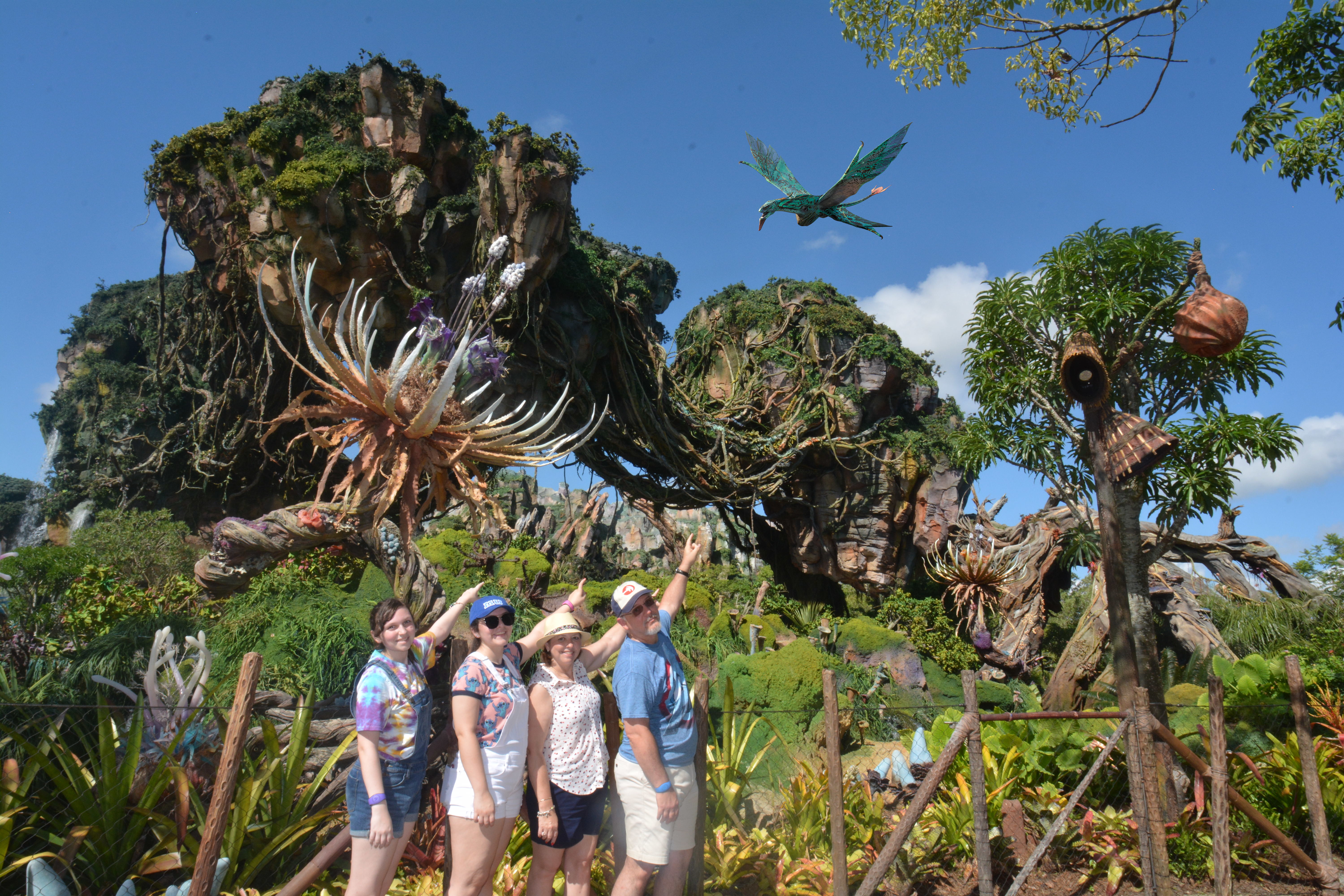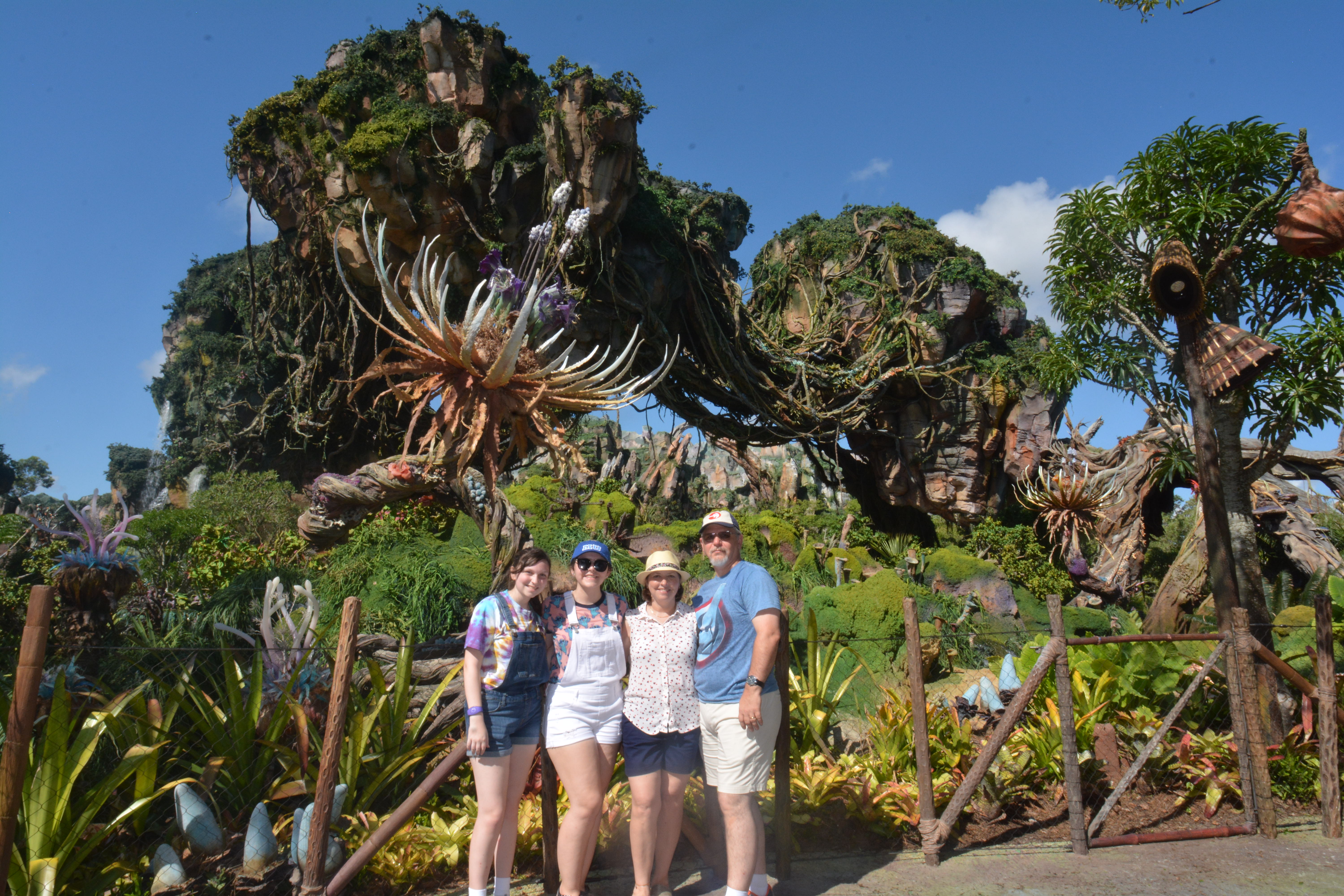 Lemme just tell you. Disney has almost outdone themselves with Pandora. You literally feel like you're on another planet. The minute you cross the bridge, it smells different, it looks different, and you can hear strange animal noises coming from the trees! The food at the Satu'li Canteen is AMAZING (I had the Slow-Roasted Sliced Grilled Beef Bowl!). I also was so excited to try the Night Blossom drink that I've seen all over Instagram! It's so good and definitely what was needed on that hot day!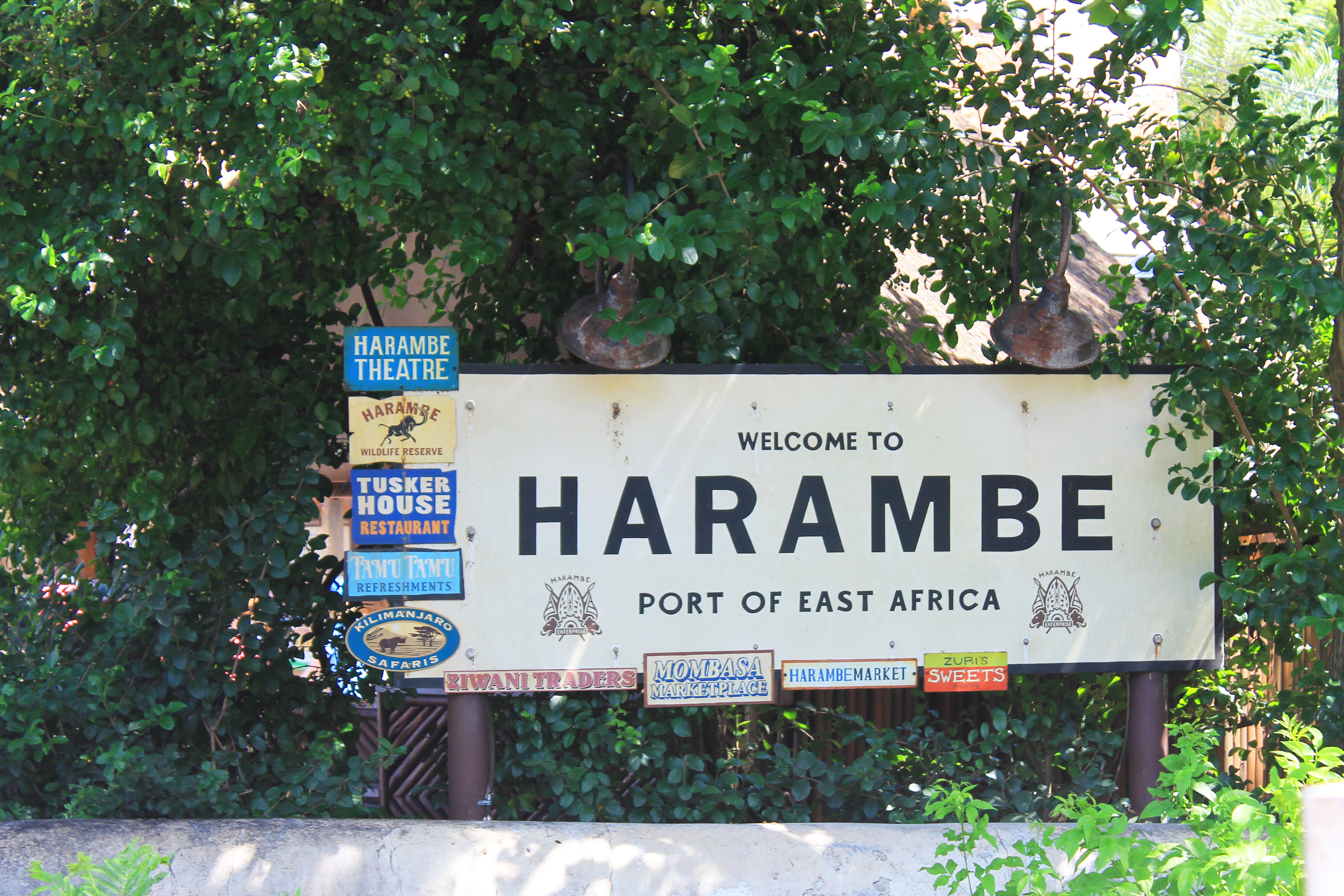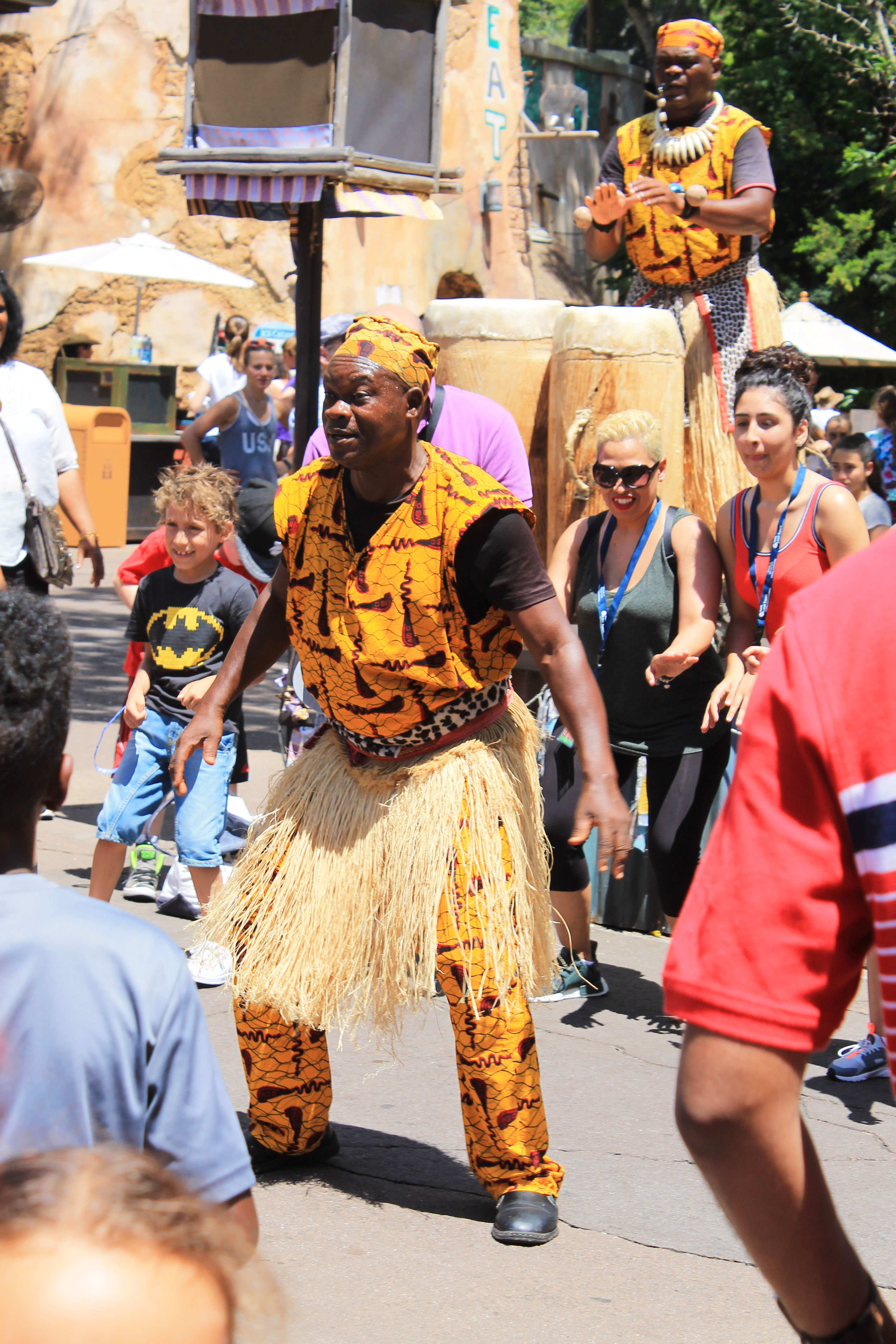 At this point in the day, we had walked through Pandora but had a Fastpass around lunch so we didn't hop in any lines for rides. We continued into Harambe and y'all. I was ready to buy some super light weight shorts, shirt, or a huge breezy dress; I was so hot and I didn't want anything to touch me. So I want to remind you it's important to make time to just sit for 30 minutes and eat a snack! We found this super secluded shady spot and there was NO ONE. So we bought some popcorn (after a failed search for a pretzel), some cokes, and some icecream. I also forgot to mention the importance of comfortable, not tight, breathable shoes! I had worn my Baretraps (they look like Chacos) the day before and felt fine. I had planned to wear them the rest of the trip! I didn't realize how taxing it is on just your feet. After our third day (Epcot) I switched to tennis shoes and was much MUCH better! (Although I love the Baretraps and still wear them all the time at home!)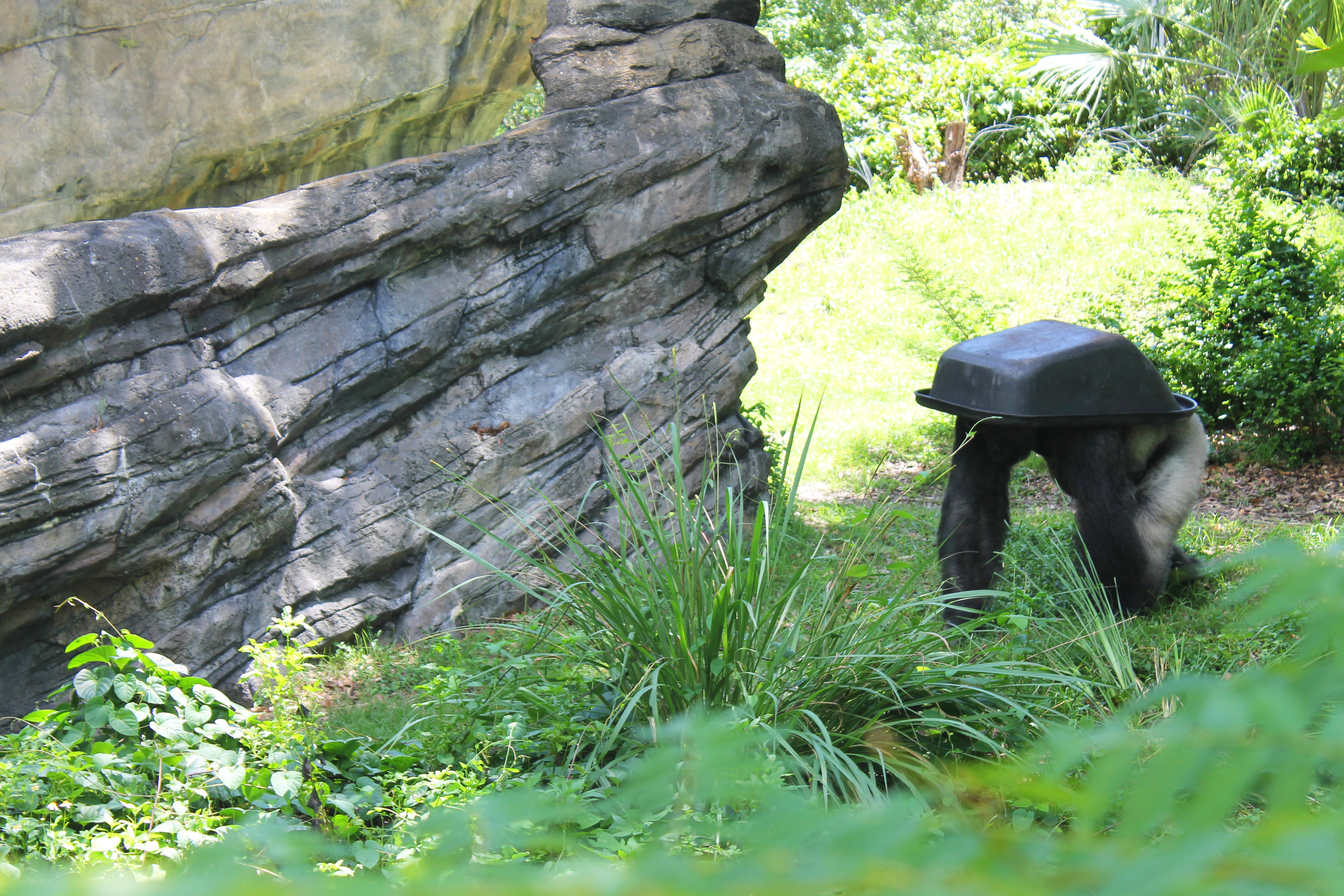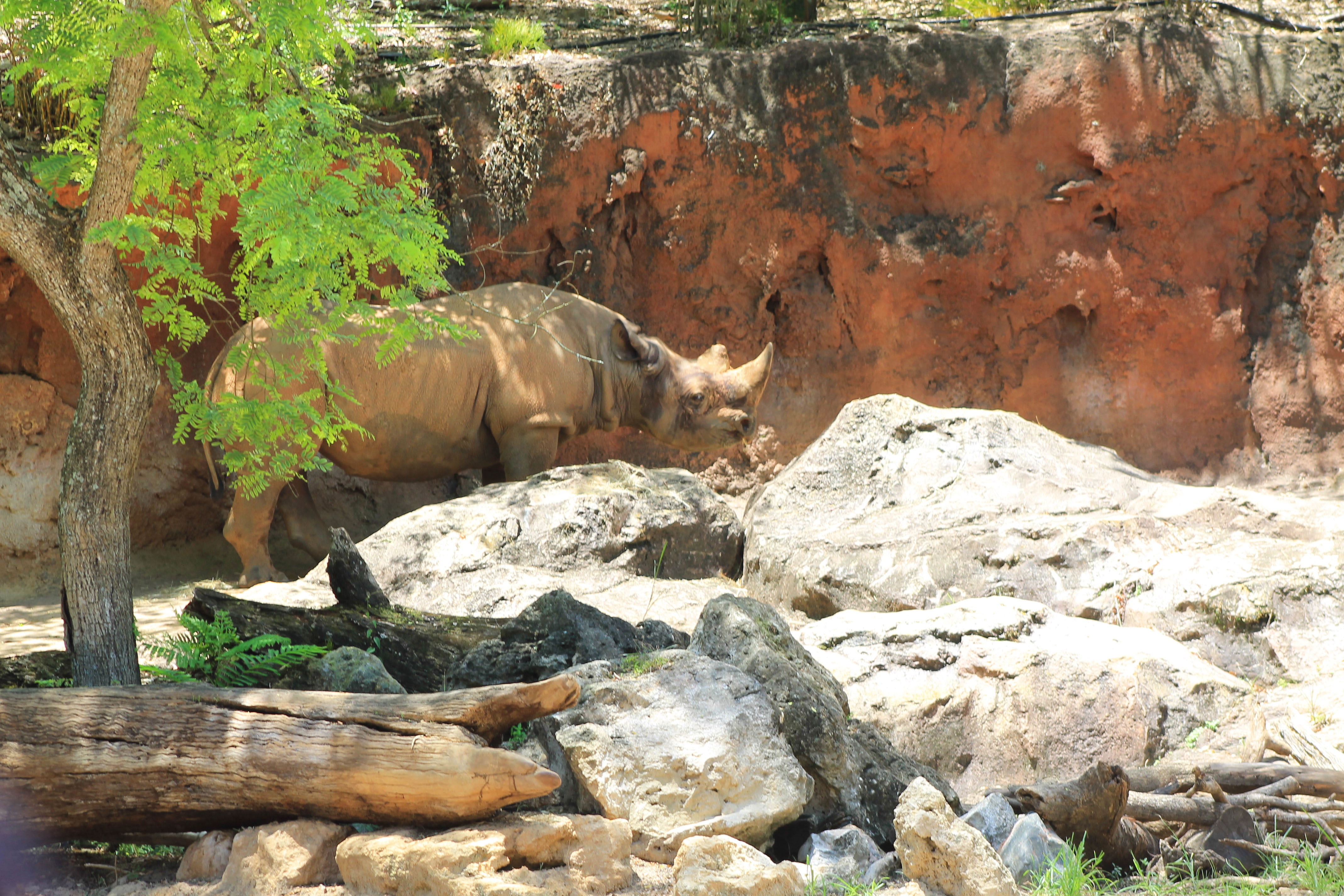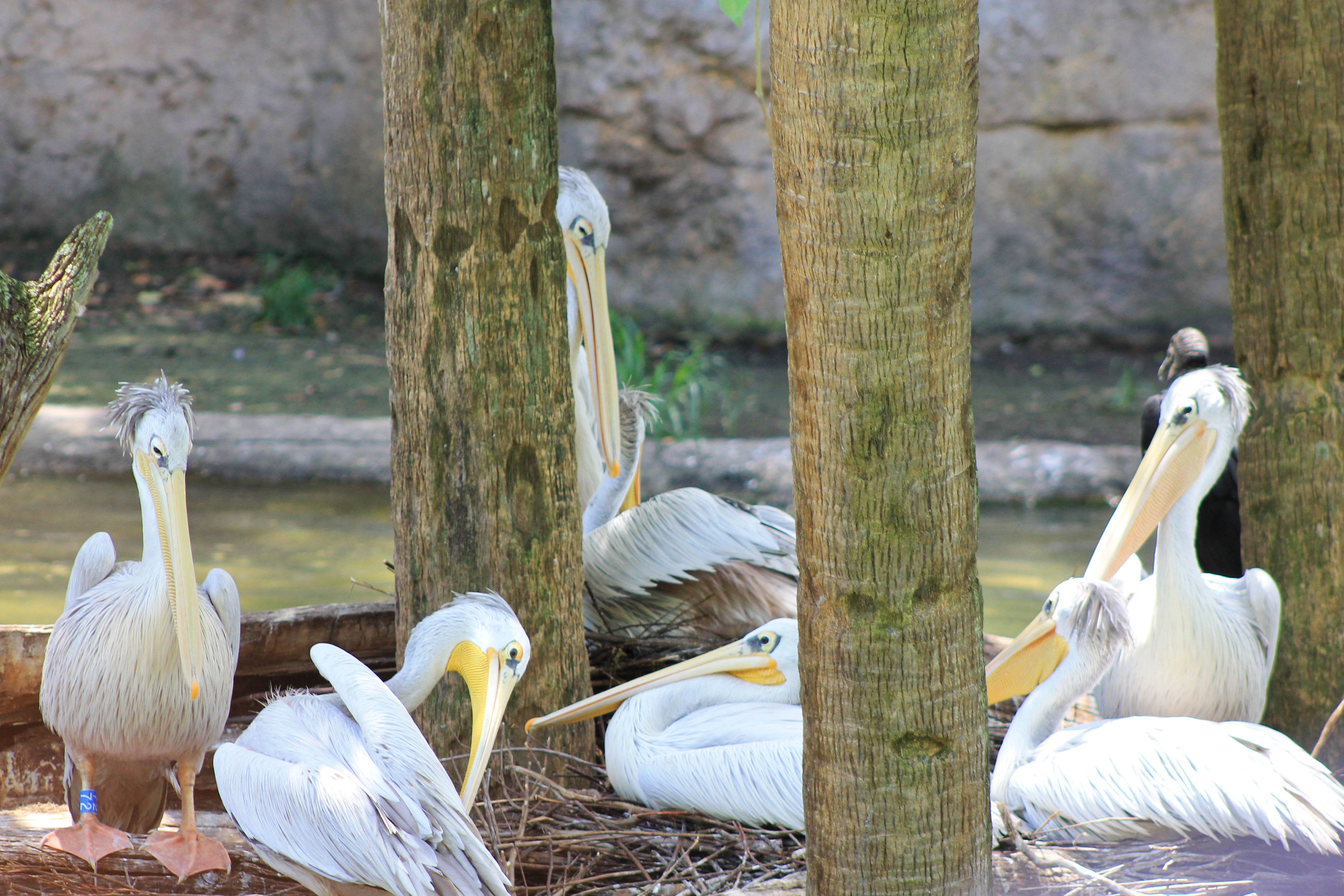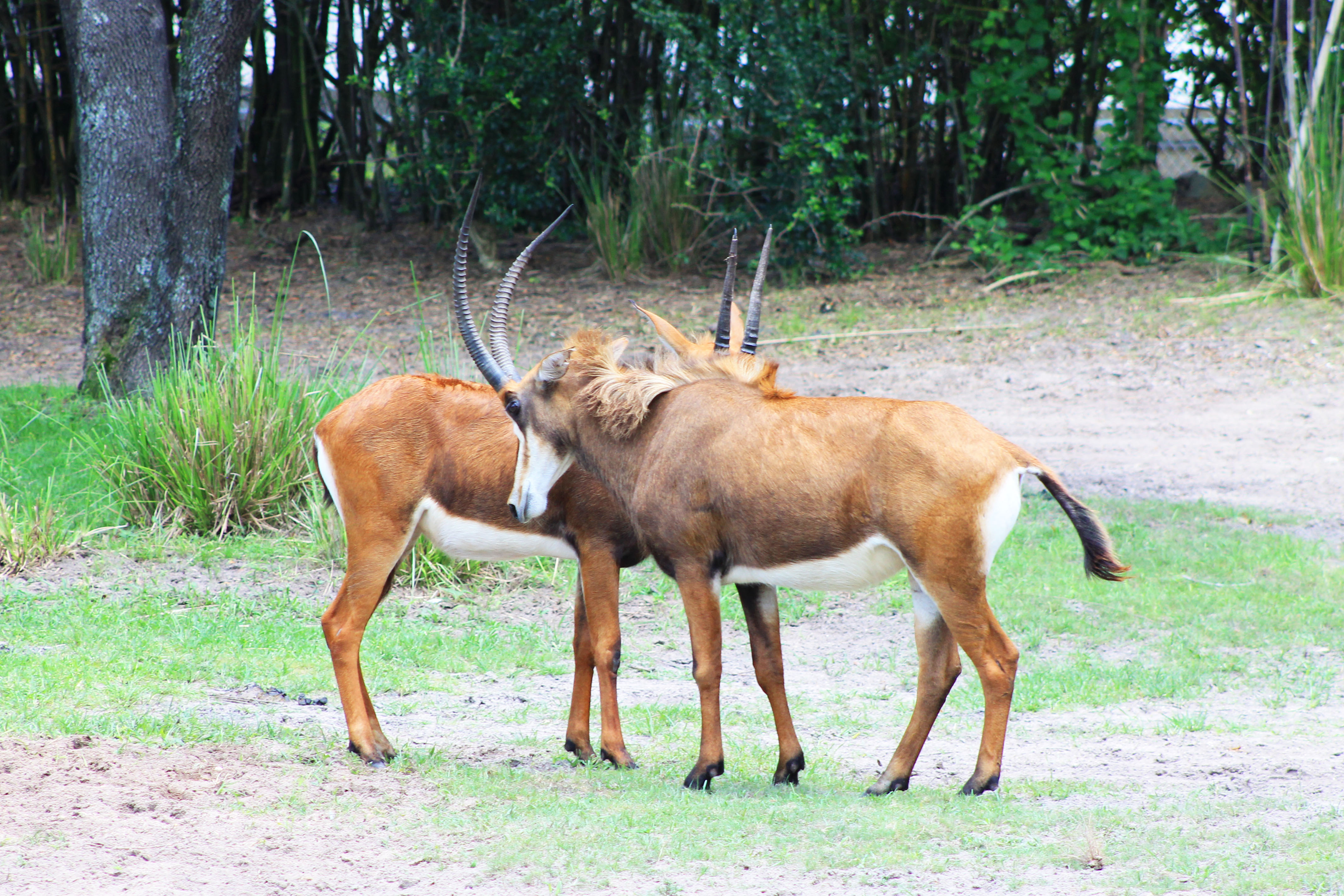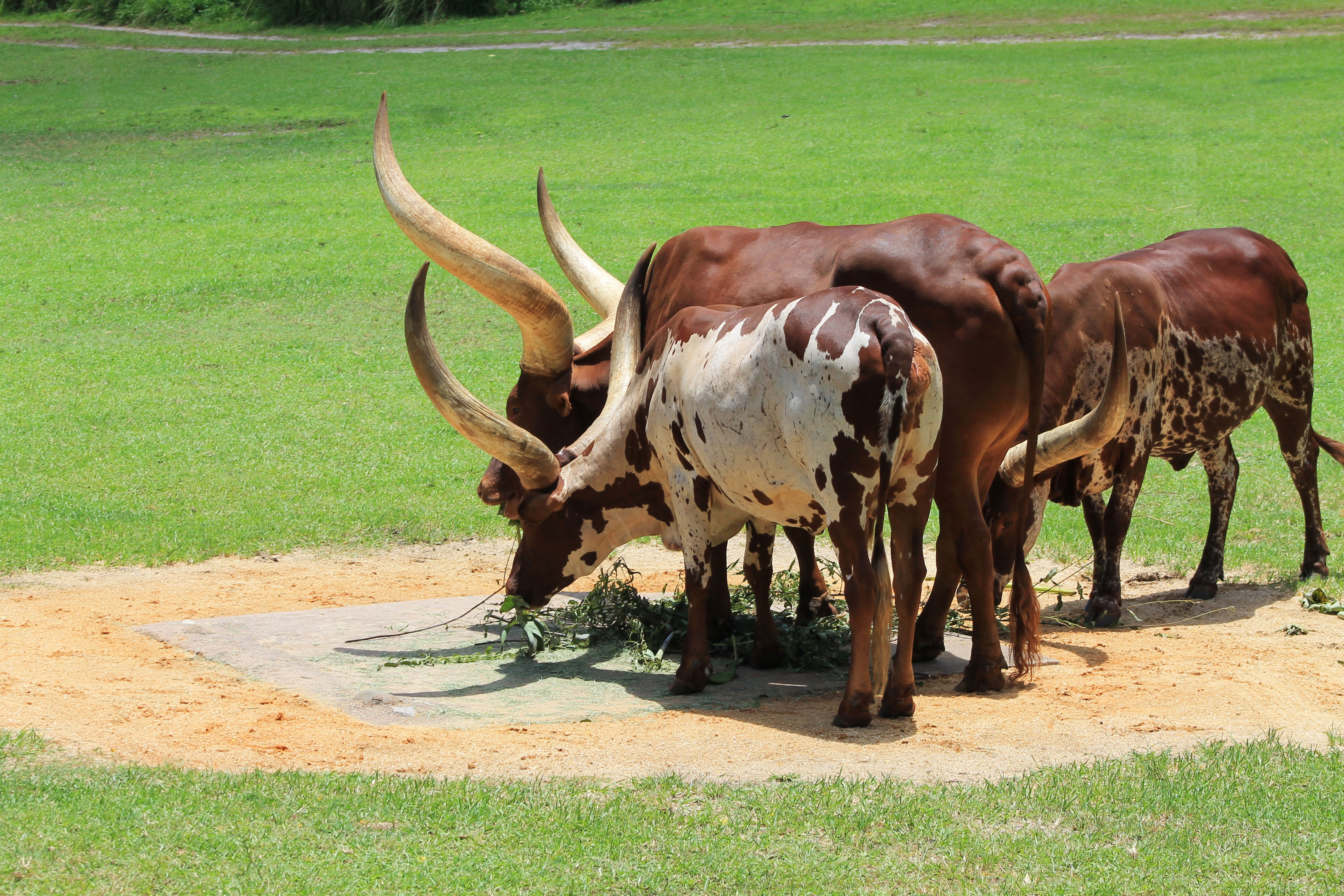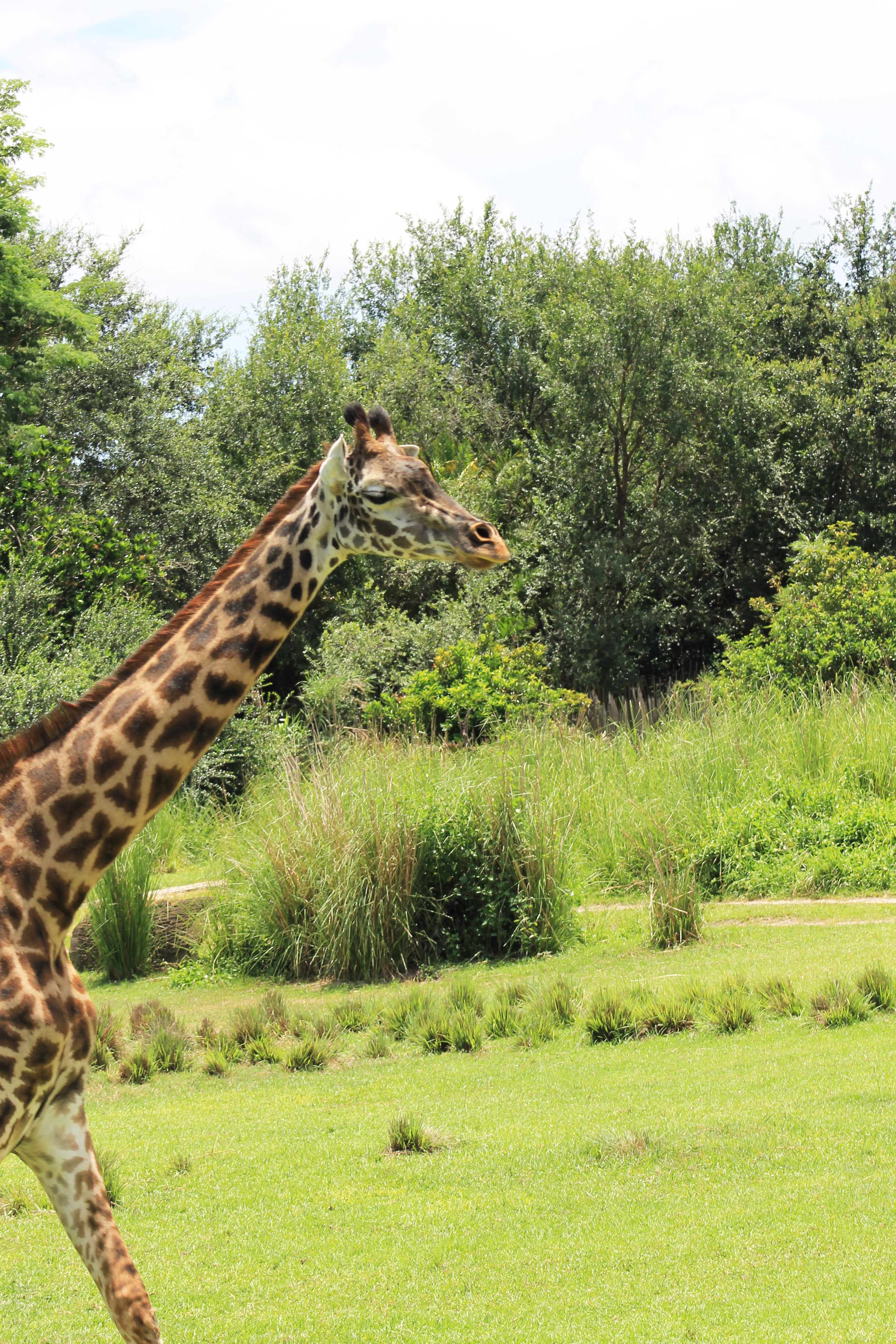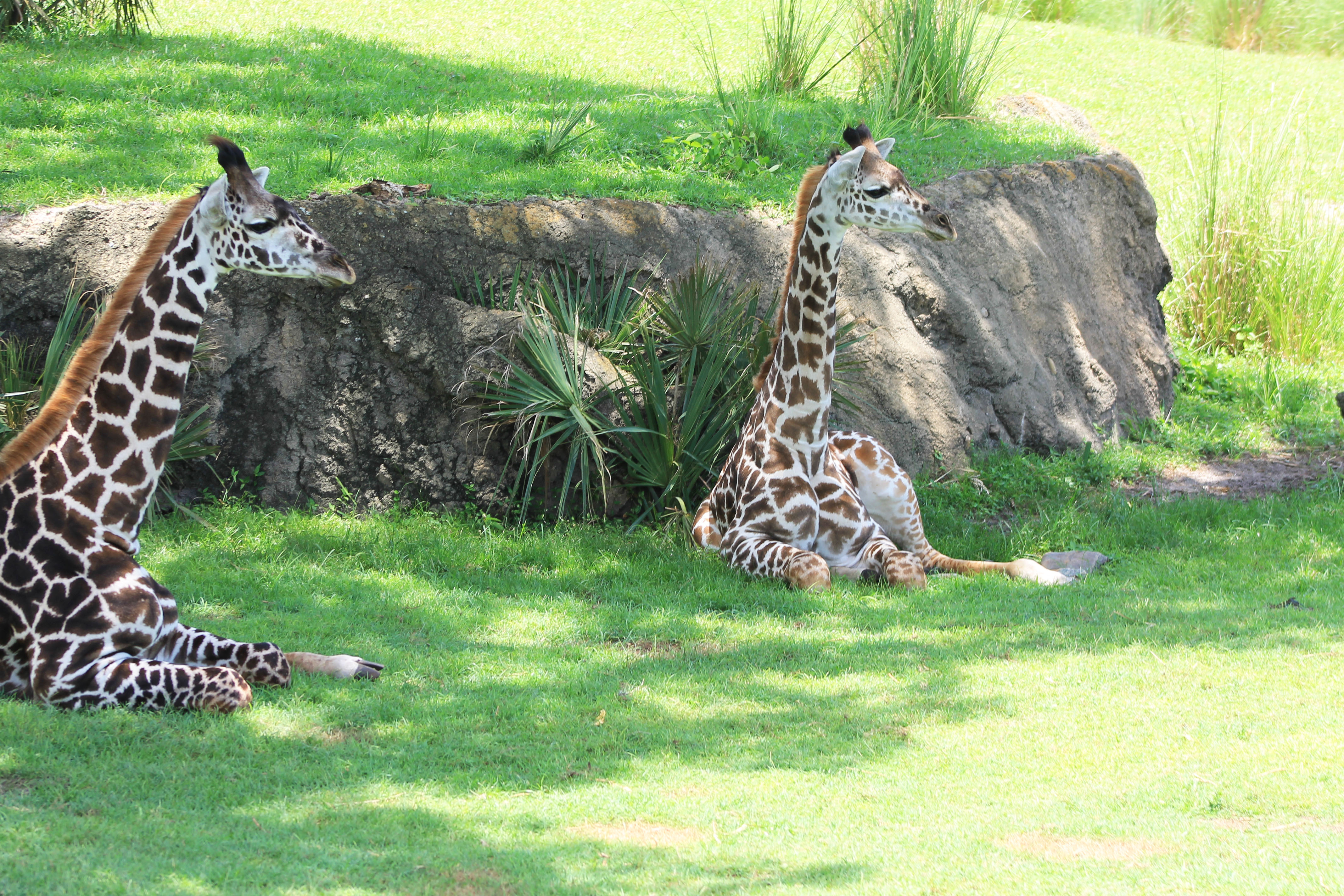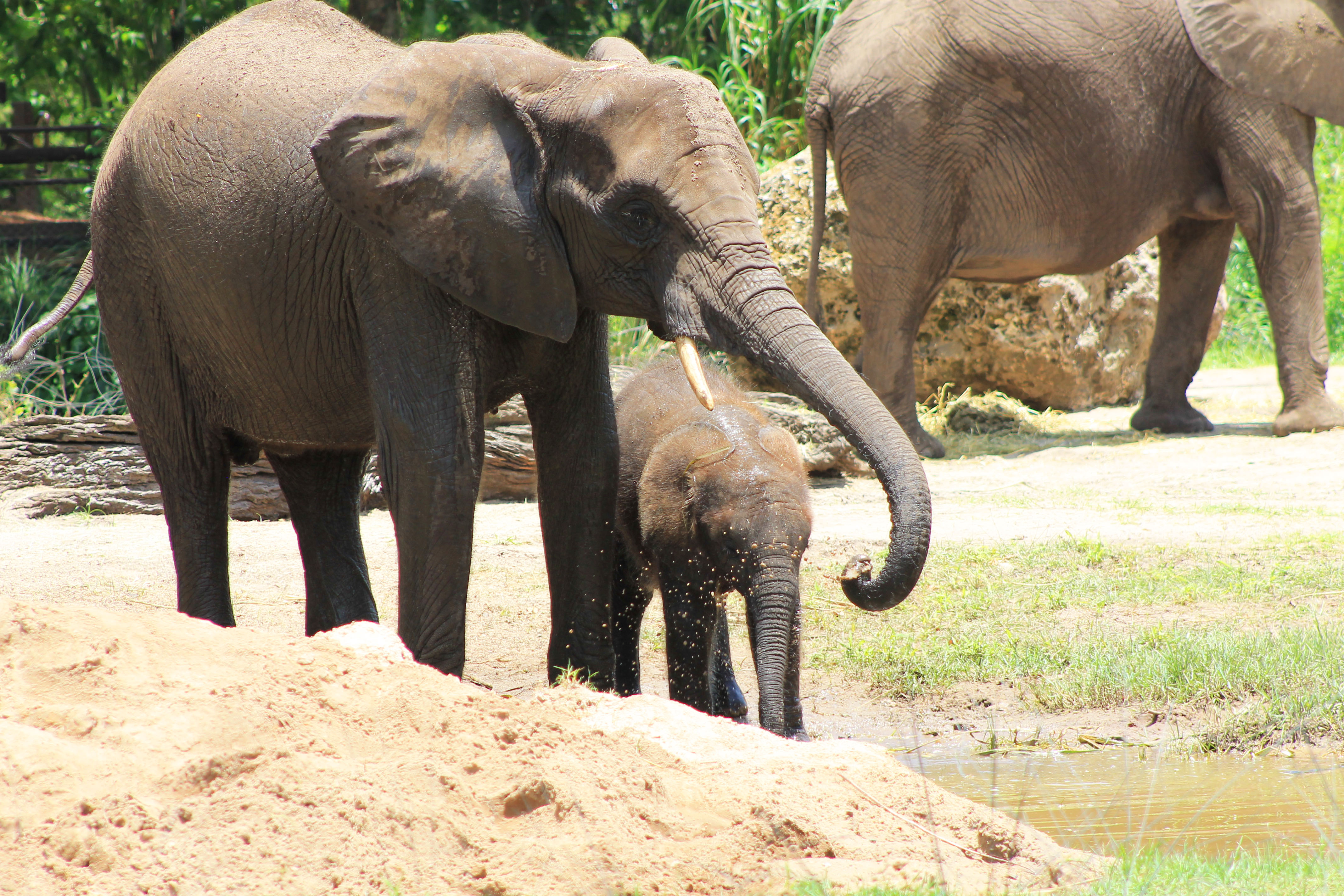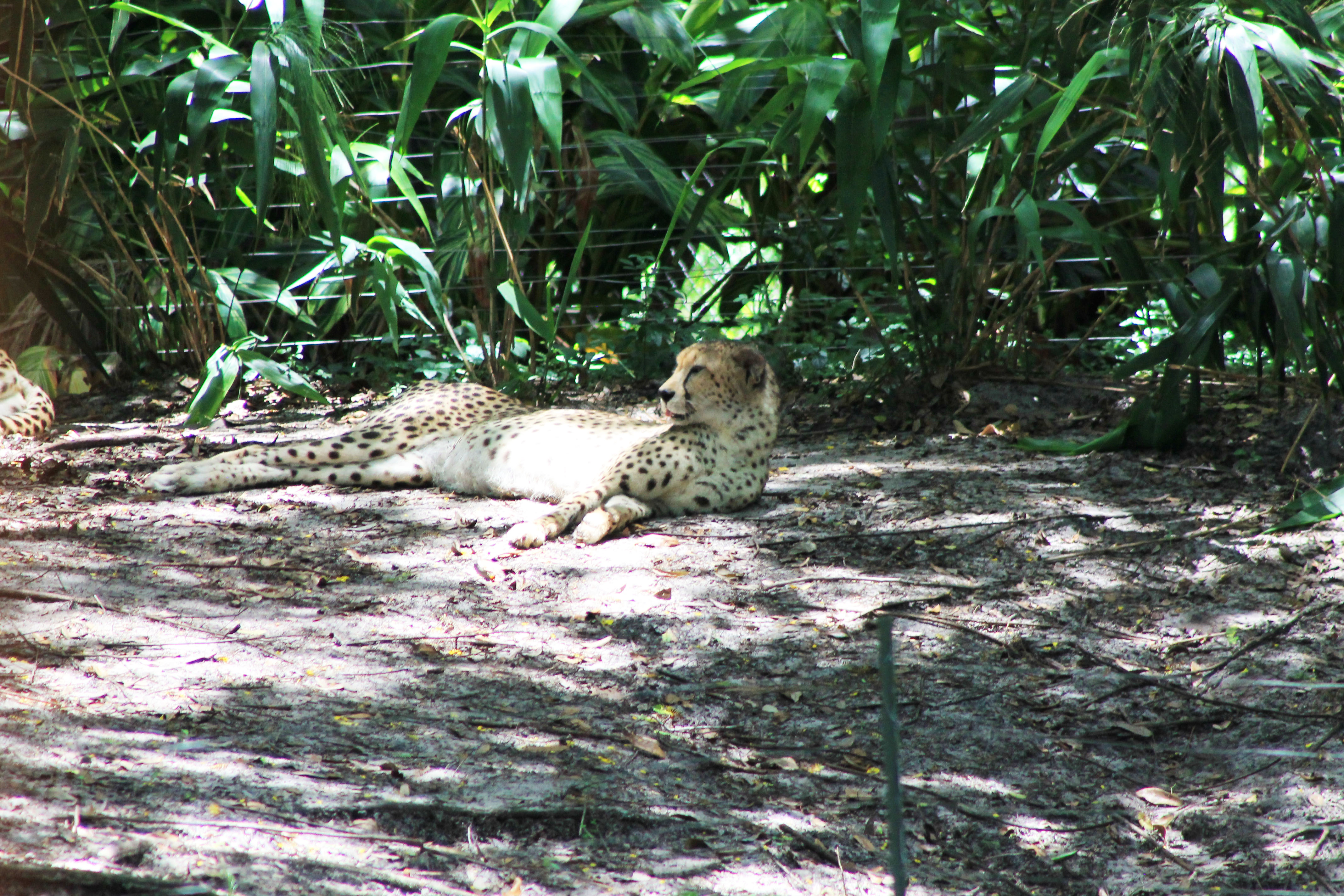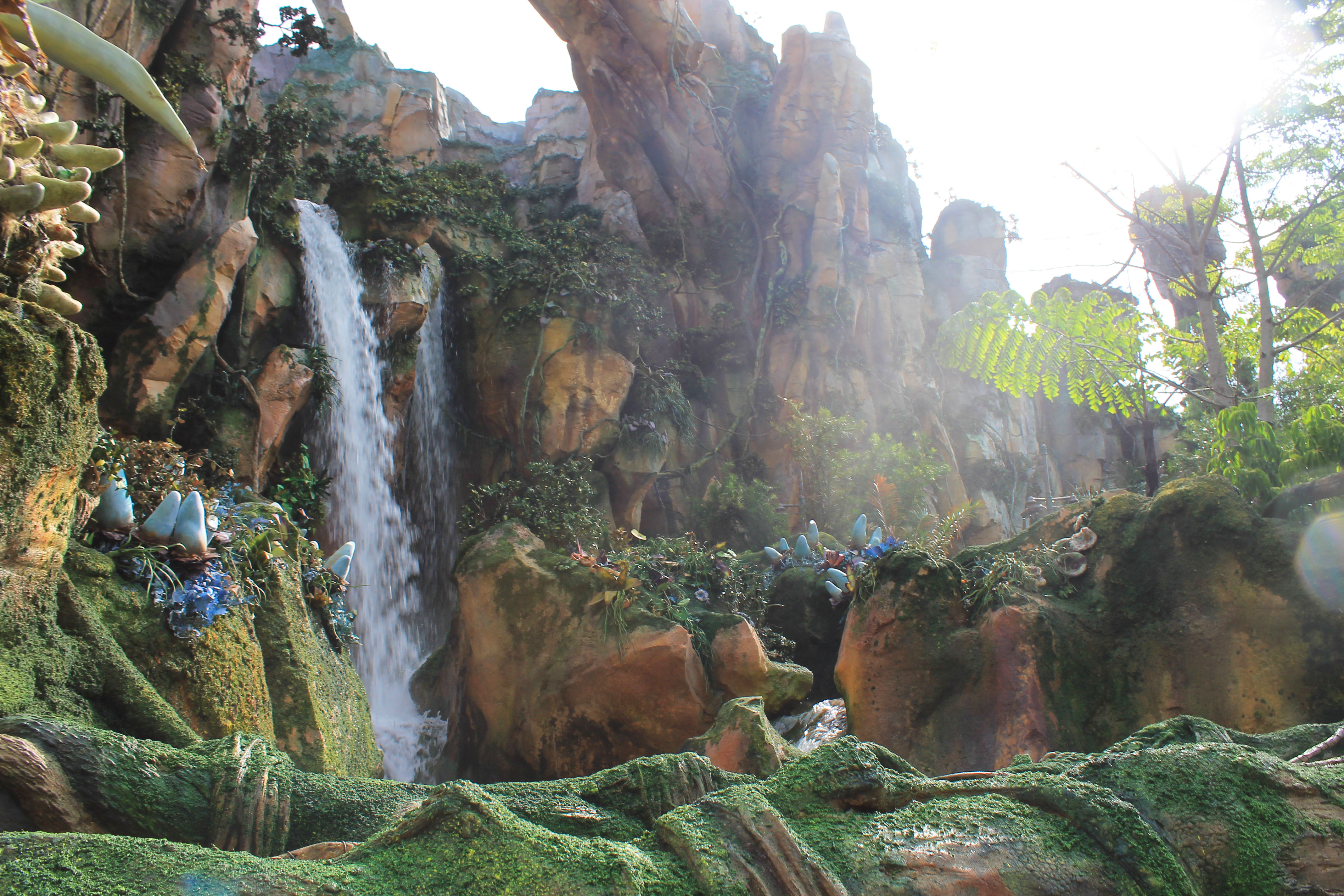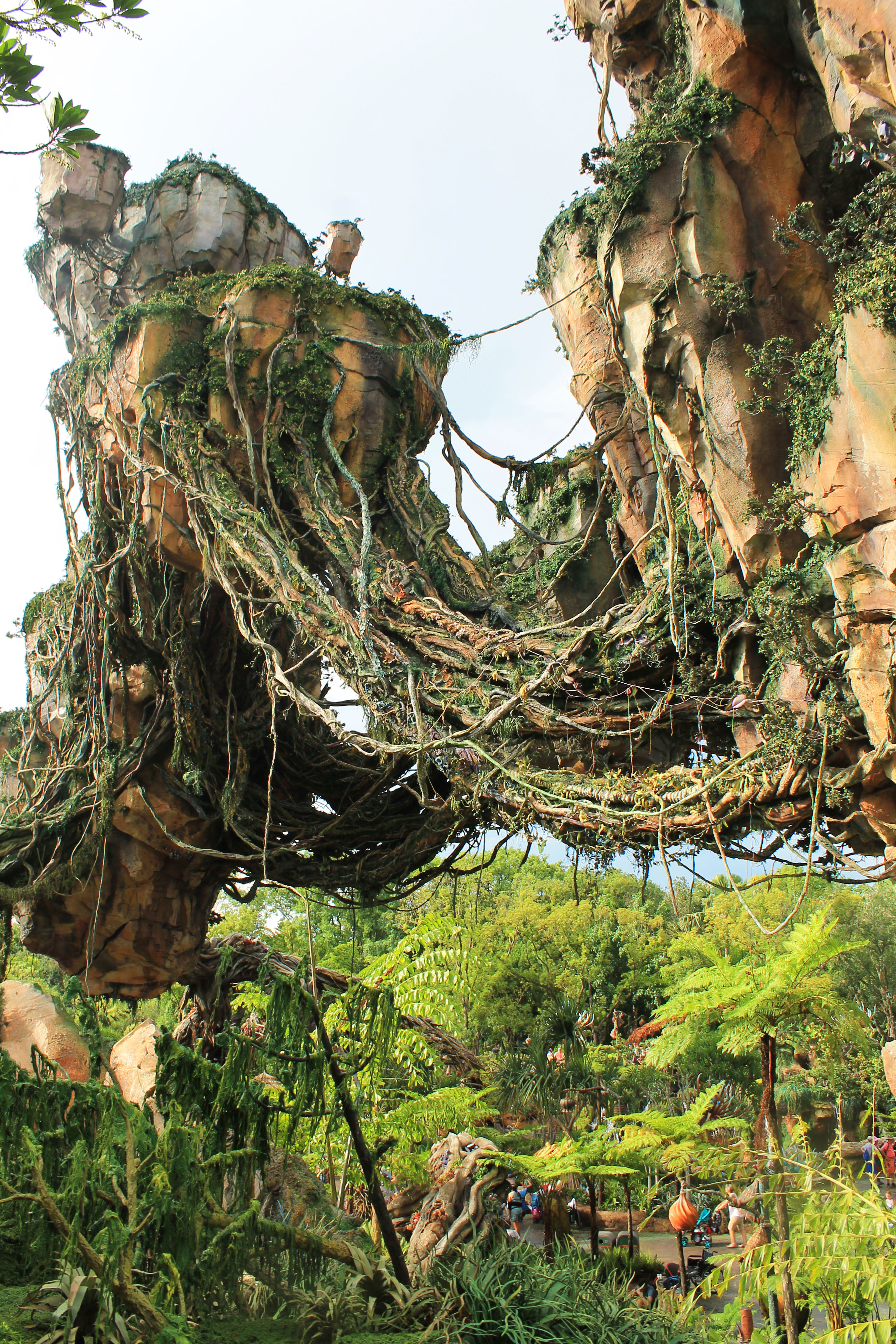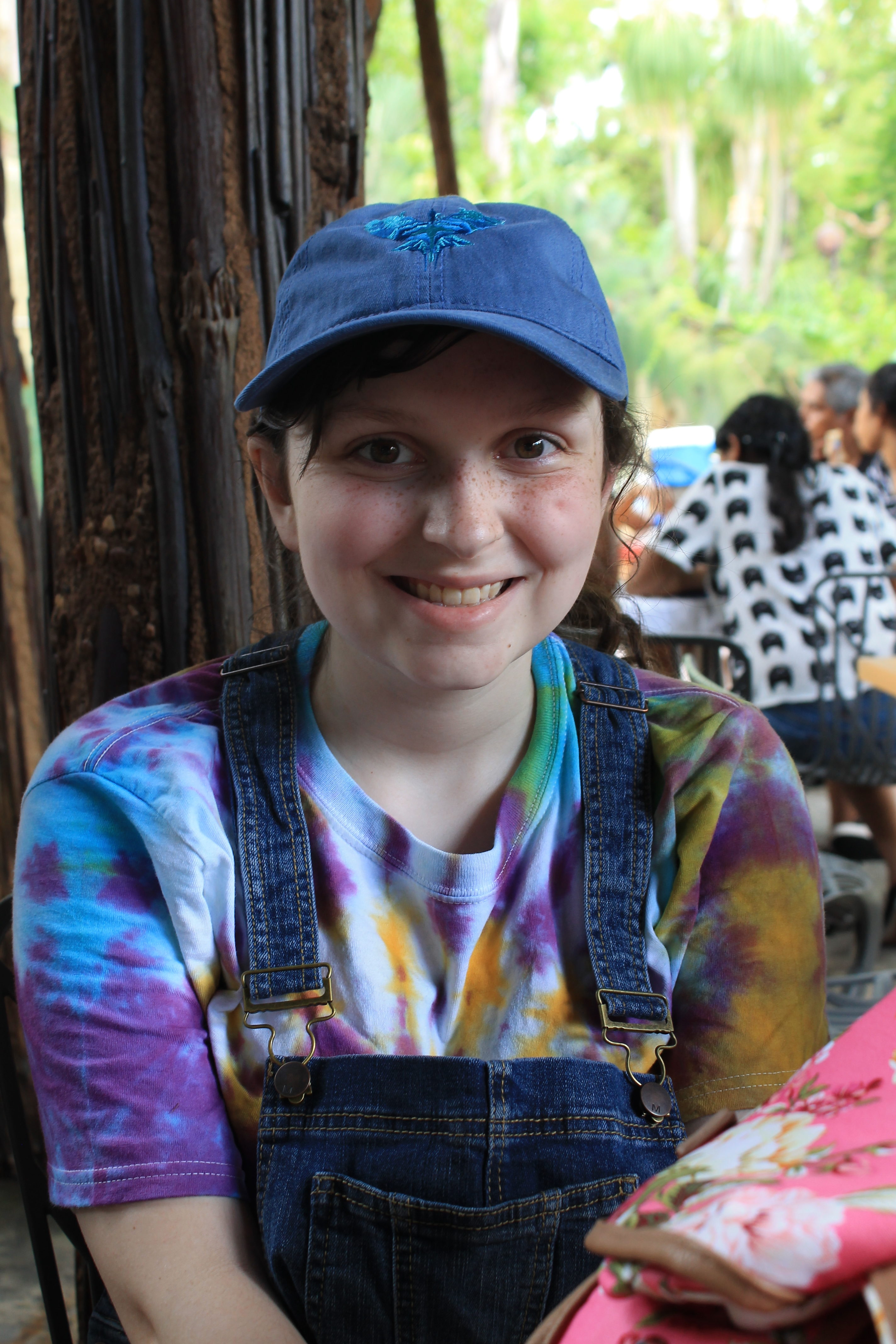 If there is ANY ride to ride in Animal Kingdom, you NEED to ride Flight of Passage. Yes it will have a long wait time but that is because it's the most amazing ride ever. Literally. We waited for an hour and a half (TWICE!) because it was that amazing (Thank the Lord for Extra Magic Hours that day!). I've heard that you at least need to stand in line once for the experience of it. The amount of detail you walk through (caves, bio-luminescent forests, a laboratory!) is amazing and I agree. You at least need to wait once. But if it's not you're first time? Grab that Fastpass as quick as you can!!If you like Soarin', you will LOVE this! It's Soarin' times 10! I never wanted it to end. This is the closest you will probably ever get to riding a dragon (a dream of my sister's) and it's just the best. The Na'vi River Journey was amazing too! I felt like I was a part of their world (haha wink wink). It was so cool honestly.
Other events from that day included riding the Safari, riding Expedition Everest for the first time (loved it!), getting caught in a storm (bc Florida), and seeing the beautiful River of Light nighttime show on the water!!
The whole family agreed that we HAD to ride Flight of Passage again! So thanks to Extra Magic Hours, after River of Light, we trudged our exhausted selves back to Pandora and hopped right in line! DEFINITELY worth the almost 2 hour wait. I literally don't think I have ever been as physically exhausted as I was on Animal Kingdom day.
If you've stuck with it this far, kudos! I'll be sharing our other days for the rest of the week so stay tuned!
What's your favorite jungle animal? Mine is an elephant or tiger! Let me know in the comments
xoxo Ariana