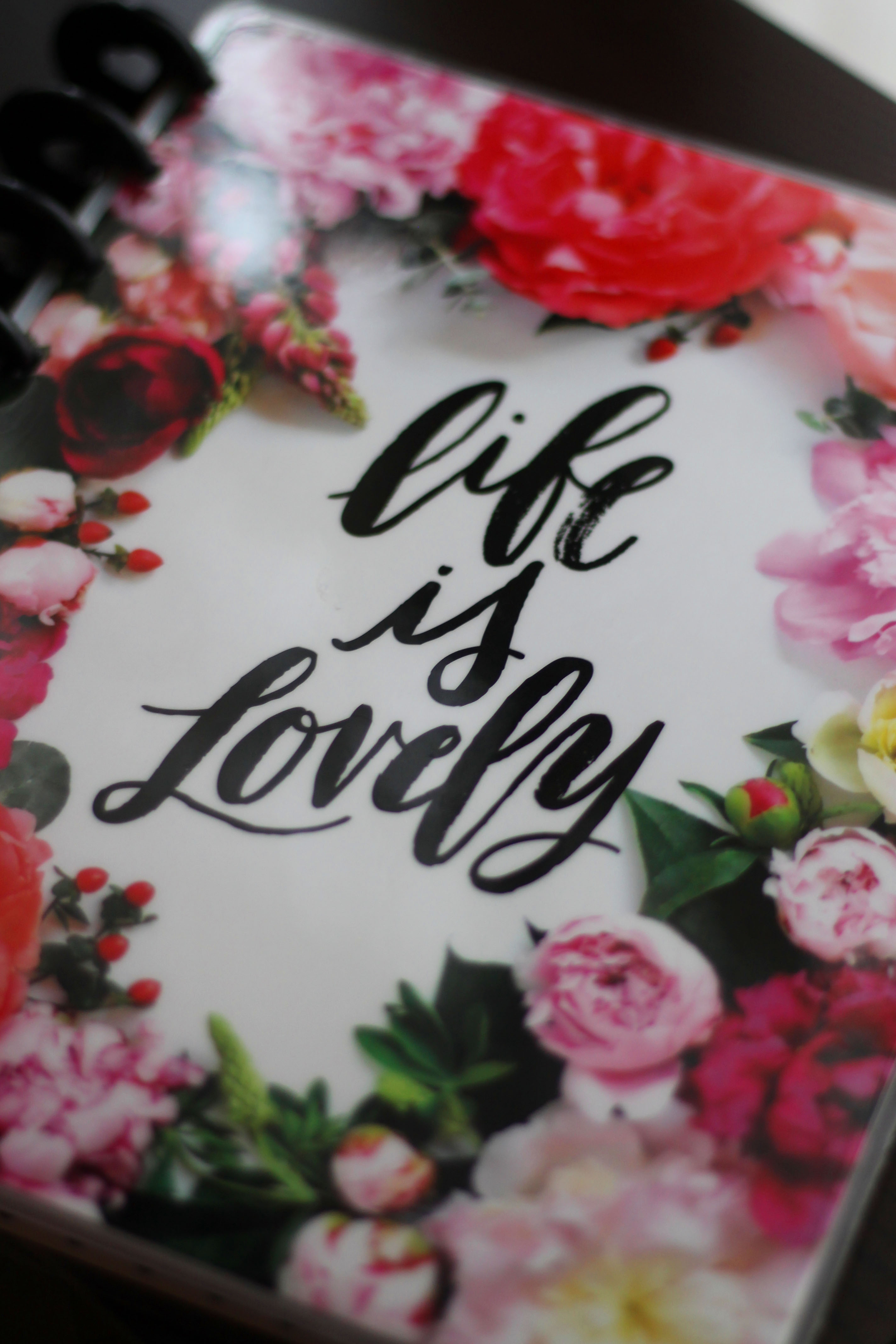 I know it's thirteen days late BUT I still love to kick off the new year with some goals that are possible and things that I would really like to work on! I got inspiration from Mandy at A Girl Obsessed  so go check hers out too!
These goals are ones I've written for myself but they can be for you too!
Goals for 2018
1. Make straight A's
I have always been a person who loves school and wanted A's! In college, it's a lot more work, effort, and time but it's so worth it. I'm taking 18 credits again this semester but it's senior year so the classes are way harder with higher stakes so it's gonna be uphill but I'm ready for the challenge!
2. Drink 2 bottles of water every day
My sister gave me a water bottle for Christmas and I really want to use it to help me reach this goal. In high school, I always drank a bottle of water with lunch and throughout college, I always grabbed a bottle of water on my way out the door. The Freshman 15 is real (and stays with you long after freshman year) and I want to up my game by drinking two bottles every day. I just really love Dr.Pepper and I don't want to fully give it up (life is too short) but I do want to start drinking less soda. This is just the beginning and the easiest way for me to start being healthier!
3. Start one new non-school book each month
This is a goal purely for motivation! This semester is about to kick my butt and I'm fully aware of it. But I love reading and to be frank, I miss it. I plan to start a new book each month and dedicate time to read every day or at least every week. However, I think at the beginning of the year during classes, this will be more difficult.
4. Take camera as many places as I can
Fun fact, I LOVE pictures. Taking them, editing them, looking at them, organizing them, you name it. Especially with my new lense! I have a slight fear of having my camera in public. One, I don't want anything to happen to it but two, I never wanted to look weird carrying around my camera. But now, it's 2018 and I feel like it's slightly normalized. But also, who cares?! I want to take pictures so I'm going to!
5. Say "yes" and soak as much time of senior year as possible
So this is kind of a two-in-one. I'm 100% one of those people who's first instinct is to say no. I have no idea why but I am trying to overcome it, even if it's just a little bit. The other half of this goal goes along with that because it's my last semester of classes! I really never imagined being a senior in college and the fact that it would come so fast. I want to say yes and go out with friends, go to fun events, and sports games as much as possible!
This list of goals feels good for me to start the year with. I can't wait to see what this year has in store! I want to just overall focus on me and my relationship with God! Other things will fall into place.
What are your goals for 2018? Are there some that I'm missing out on!
xoxo Ariana