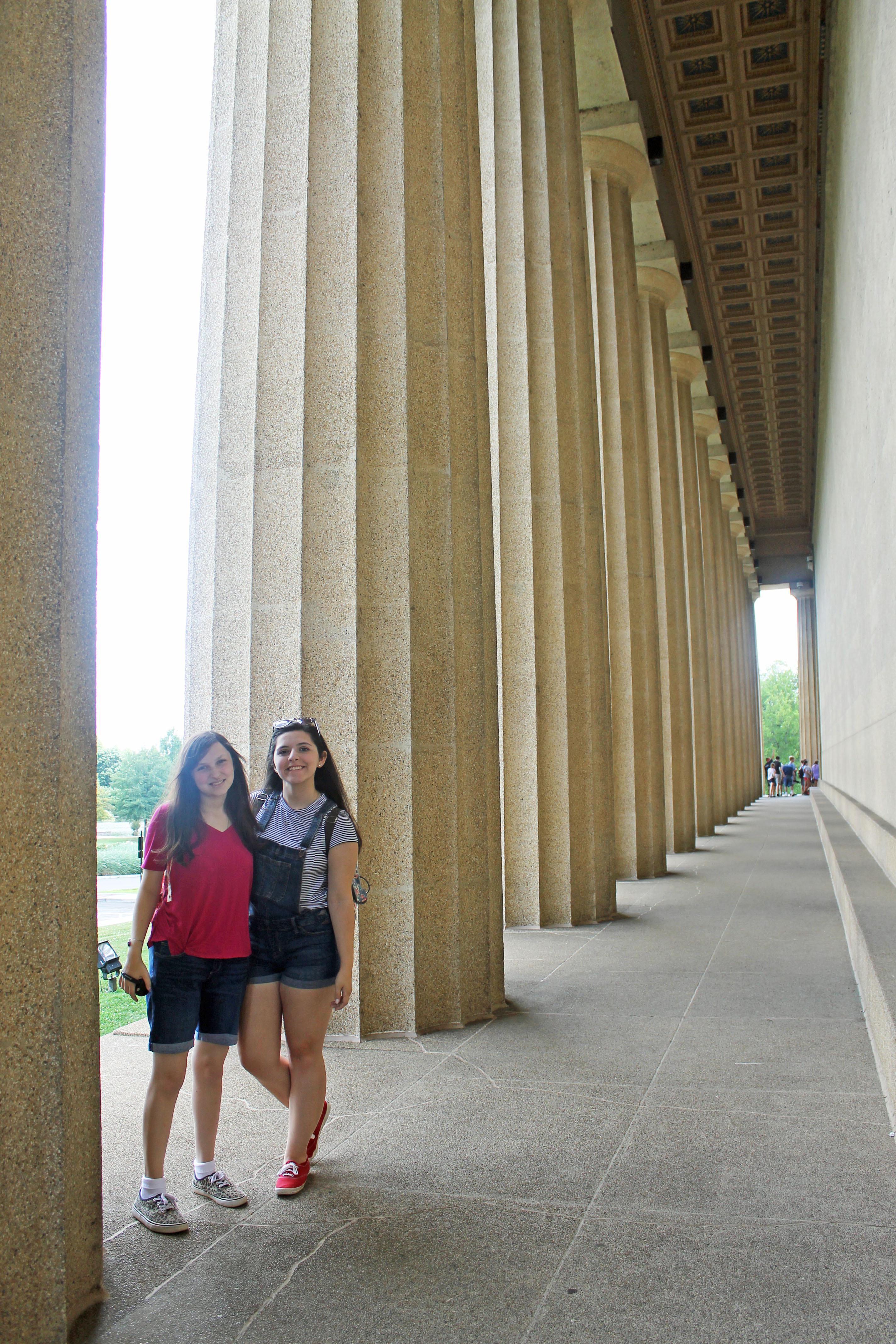 The next day we woke up excited and ready to explore Nashville! My sister really likes the Percy Jackson books by Rick Riordan, so her number one thing she wanted to do was the Parthenon in Centennial Park. So once we got rolling, we had the best day!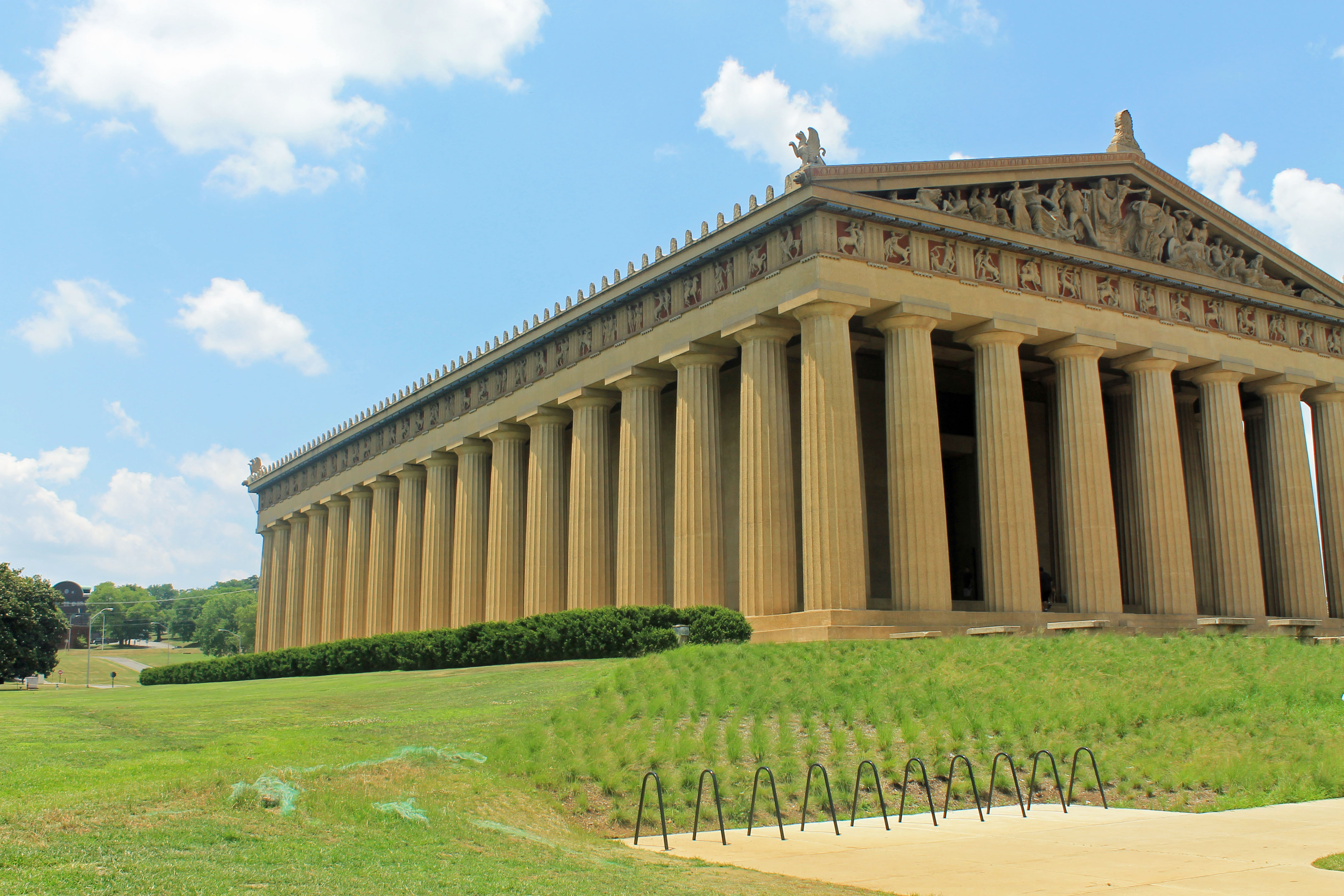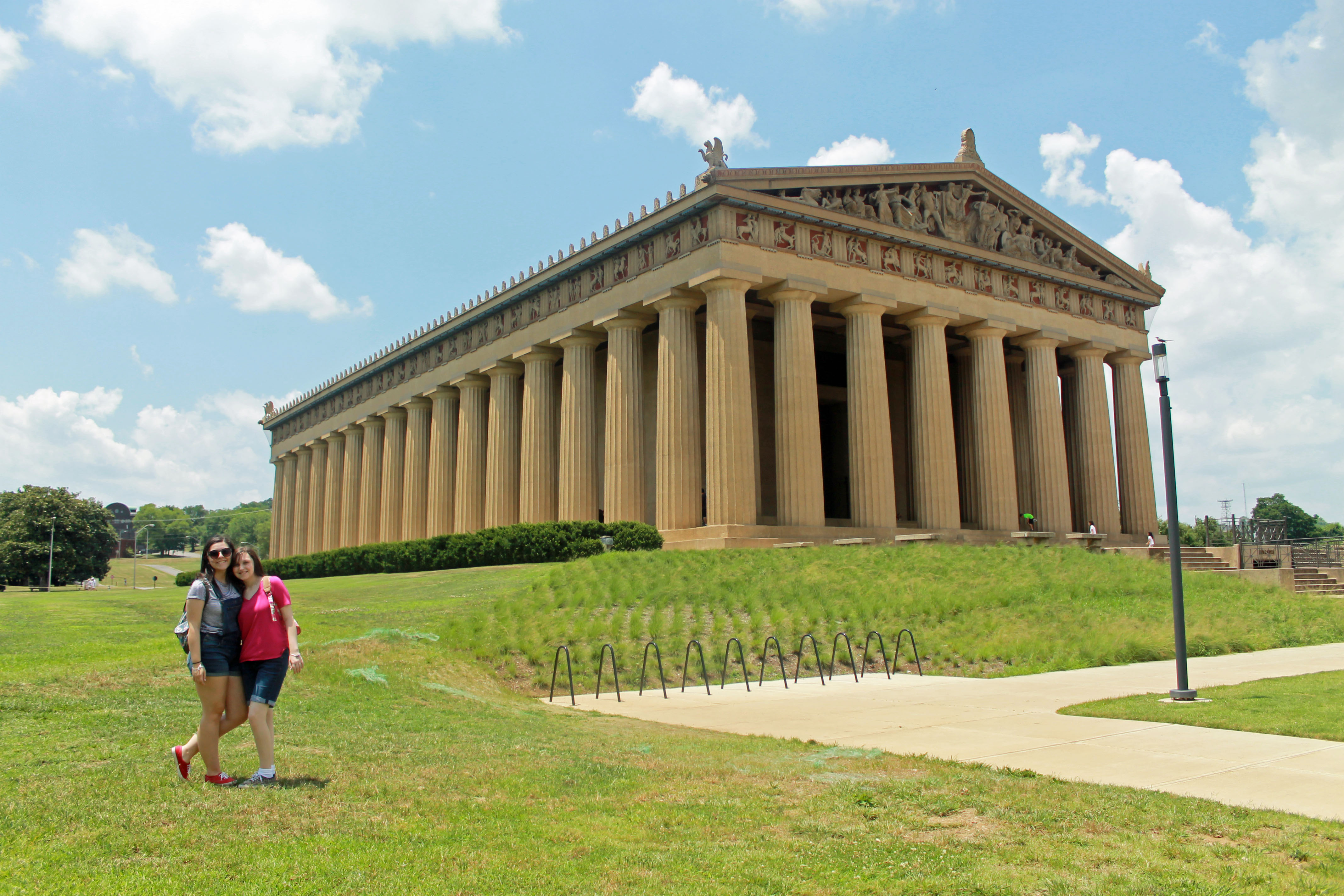 The Parthenon you guys. It was HUGE. It looks so massive and out of place in the middle of the city! But it was so cool and one of the highlights of the trip. It was a beautiful day too! (though 90 degrees with a heat index of 107, meaning it felt about 20 degrees hotter than it actually was)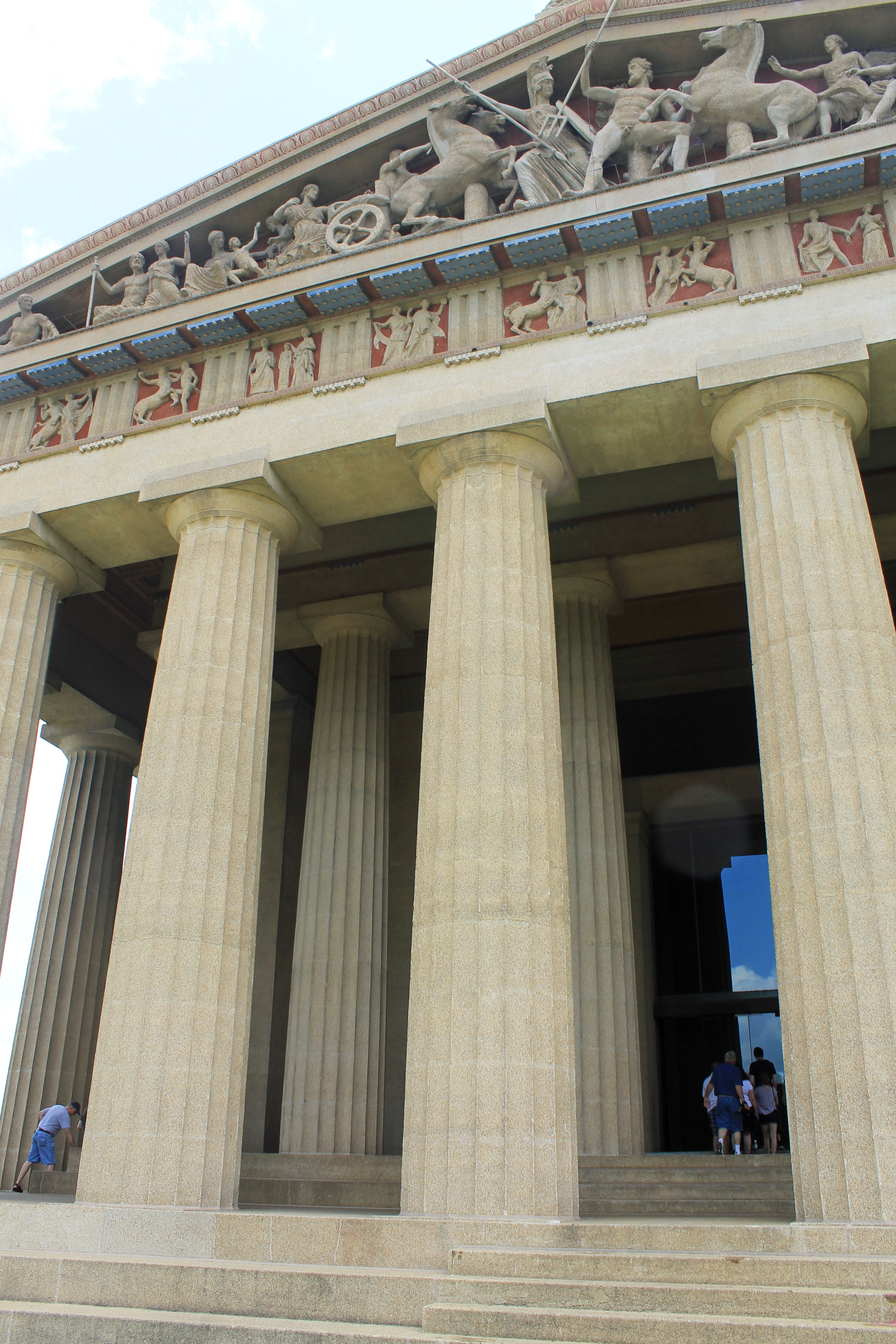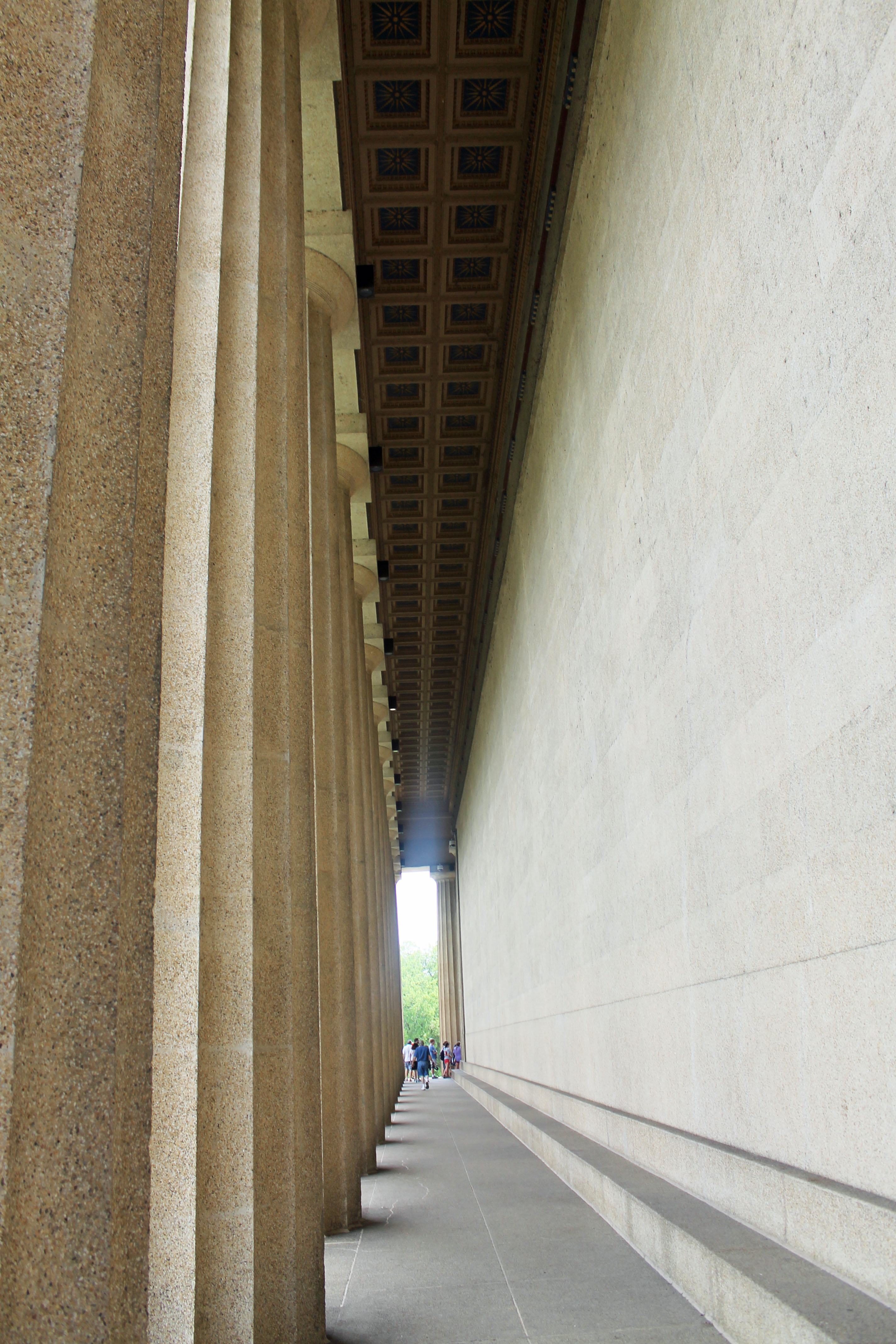 We had to walk to the other side to get to the entrance and heard singing! I thought it was like a choir or something but no, it was actually a group of teenagers who had just congregated on the steps and were singing Amazing Grace and other worship songs! This made my day, it is so cool to see people praising God on such a beautiful day together! It still gives me goosebumps!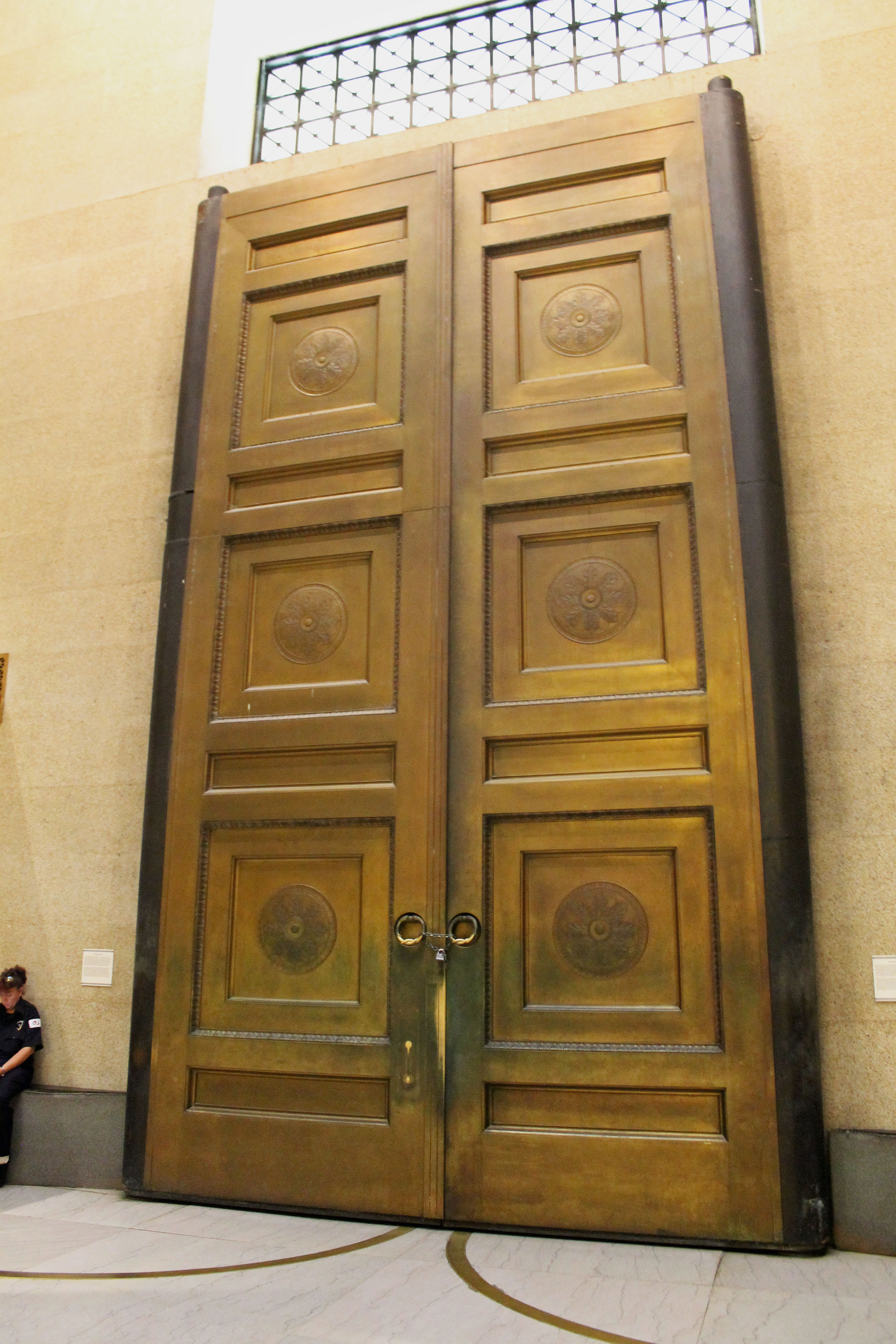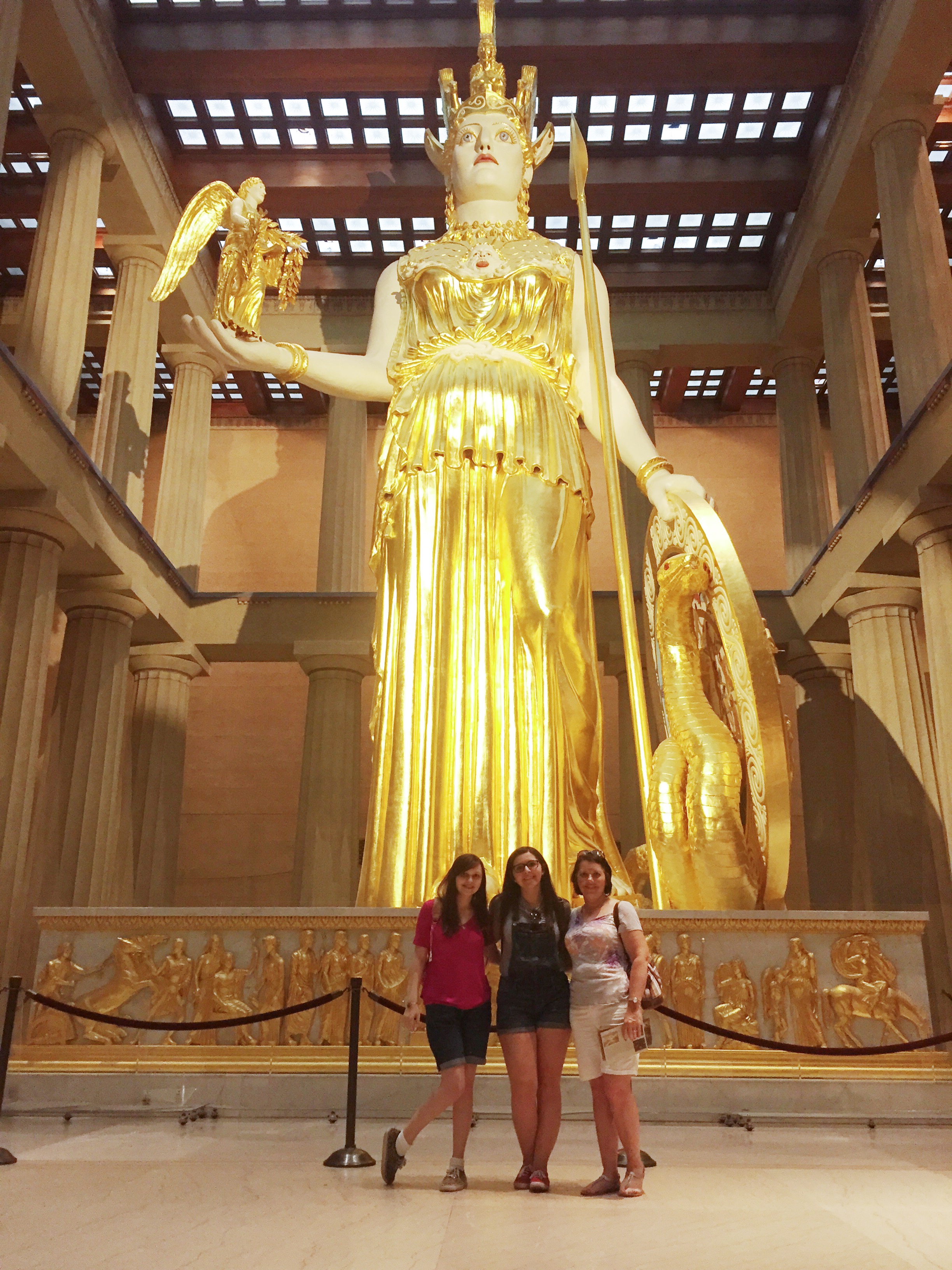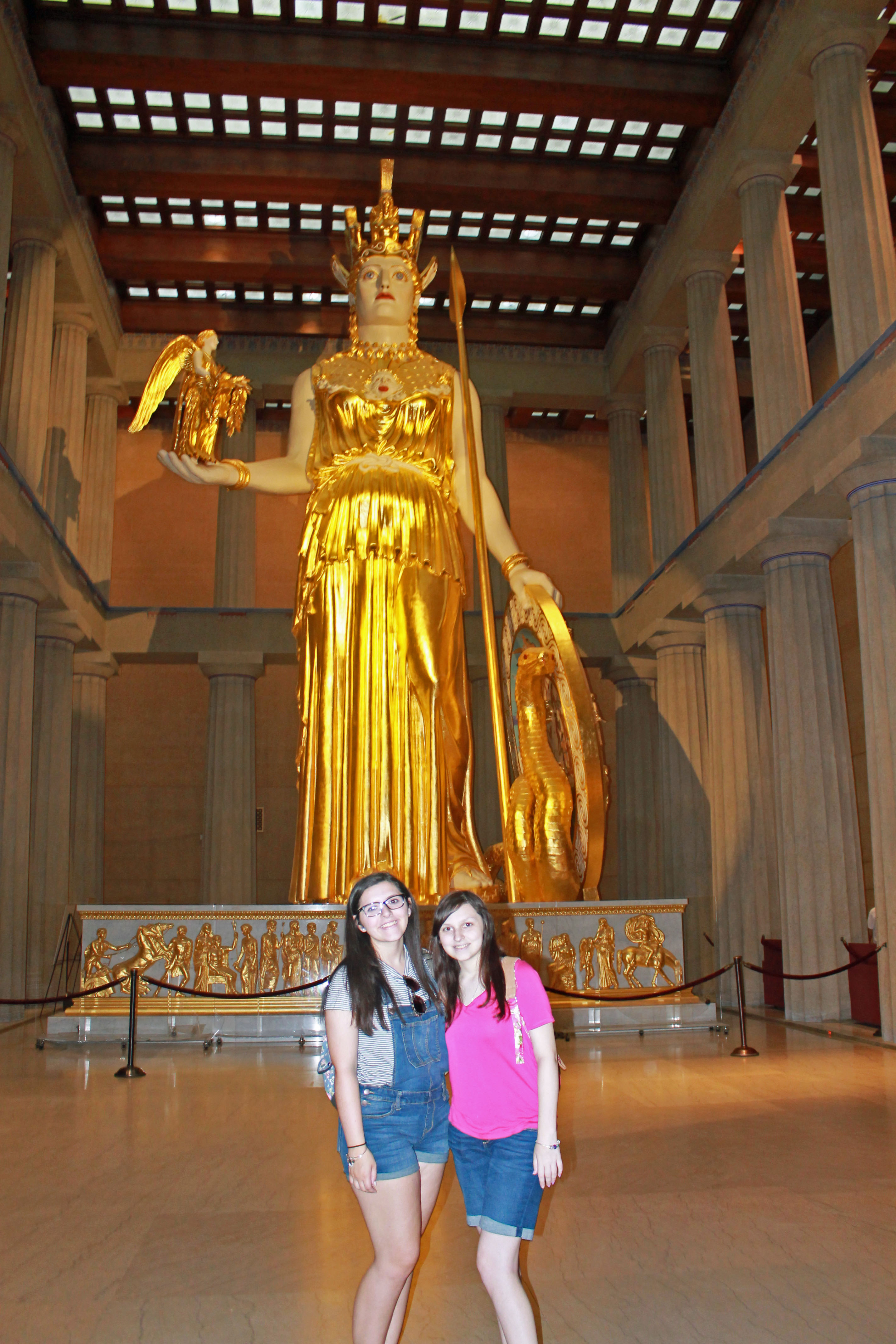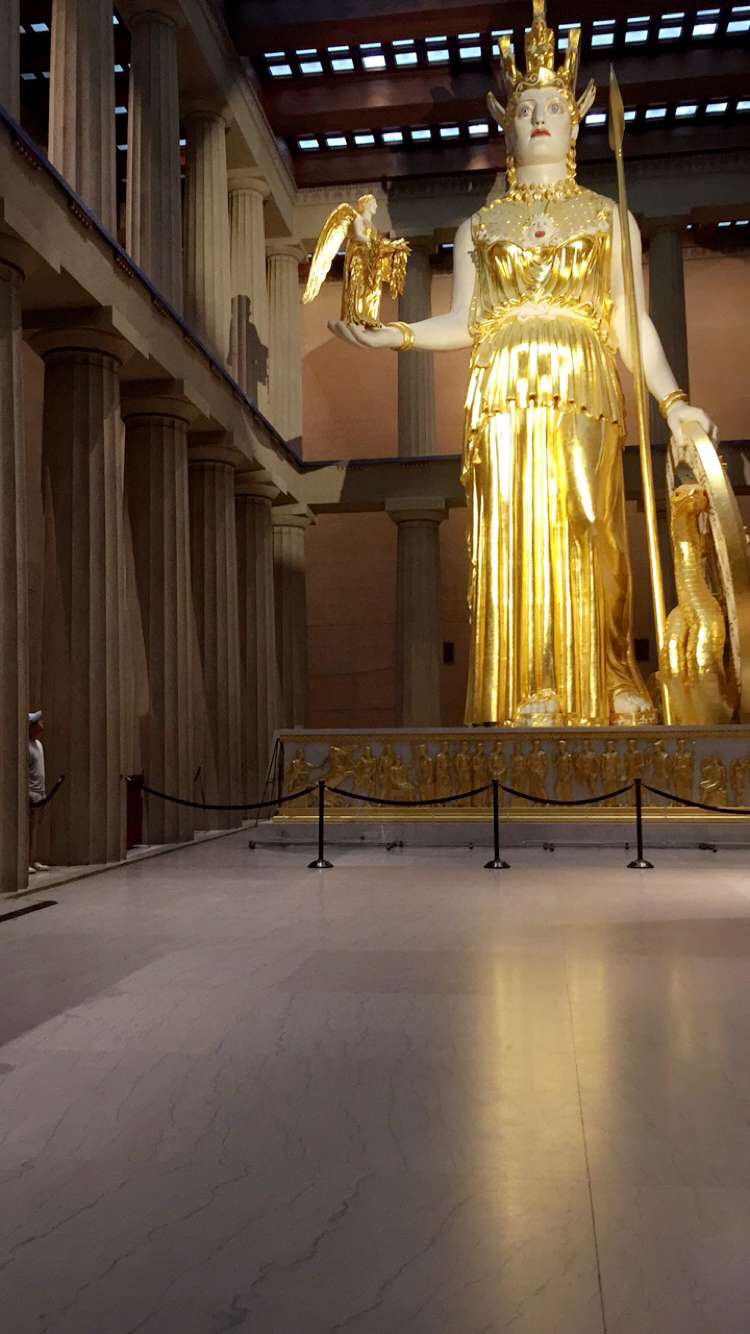 Inside, we learned about the history of the building and a centennial fair exposition held in the park about a hundred years ago! There was also a huge art gallery downstairs with beautiful paintings.
Then. We found the main attraction, the 49 foot statue of the goddess Athena. These pictures can never do it justice, it was so huge. I felt like a tiny little ant in this room and if she came alive, she would squish me. (This room was also in the Percy Jackson movie so my sister was really excited about this part and I was too). Those doors are also massive and straight up bronze. Like legit bronze.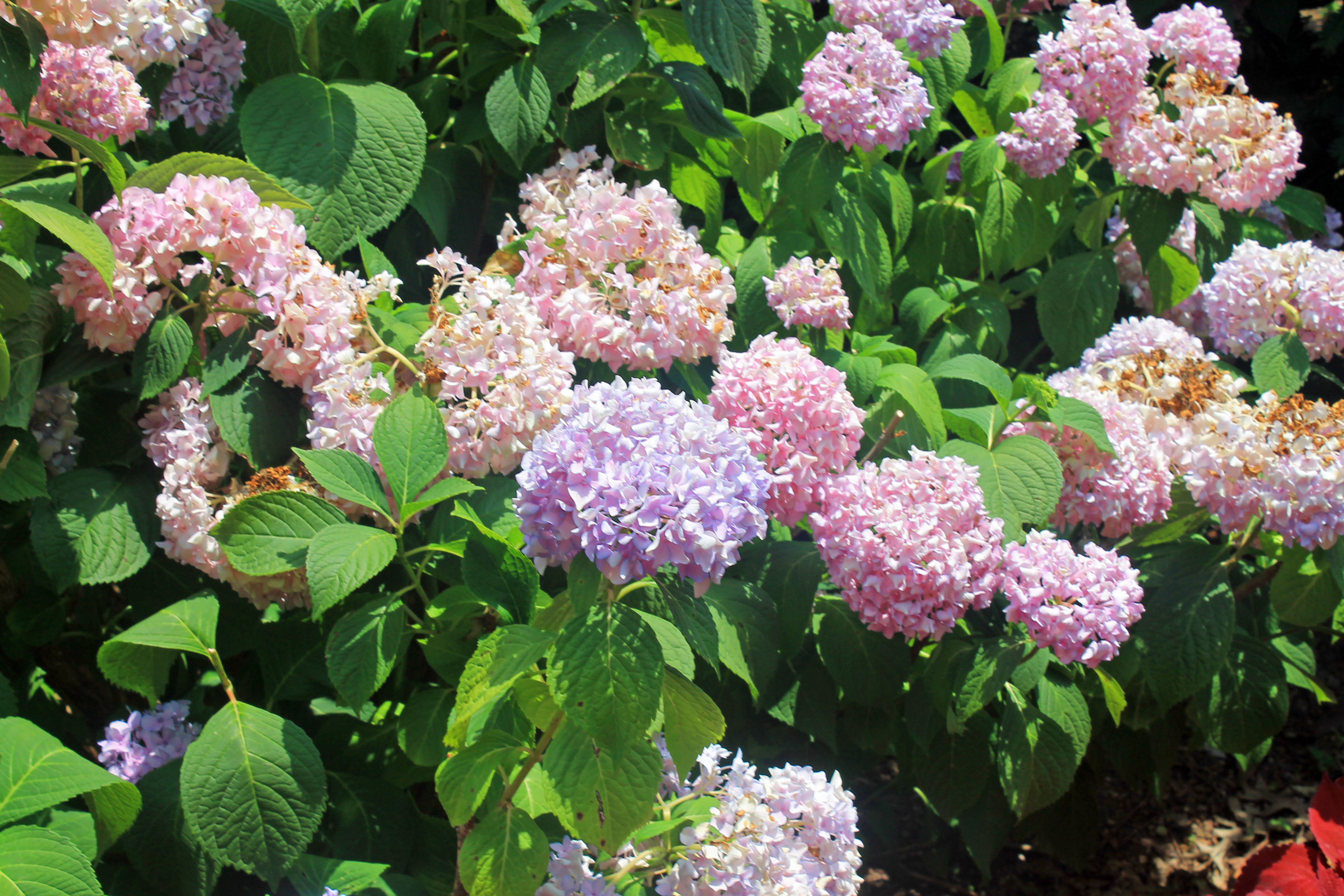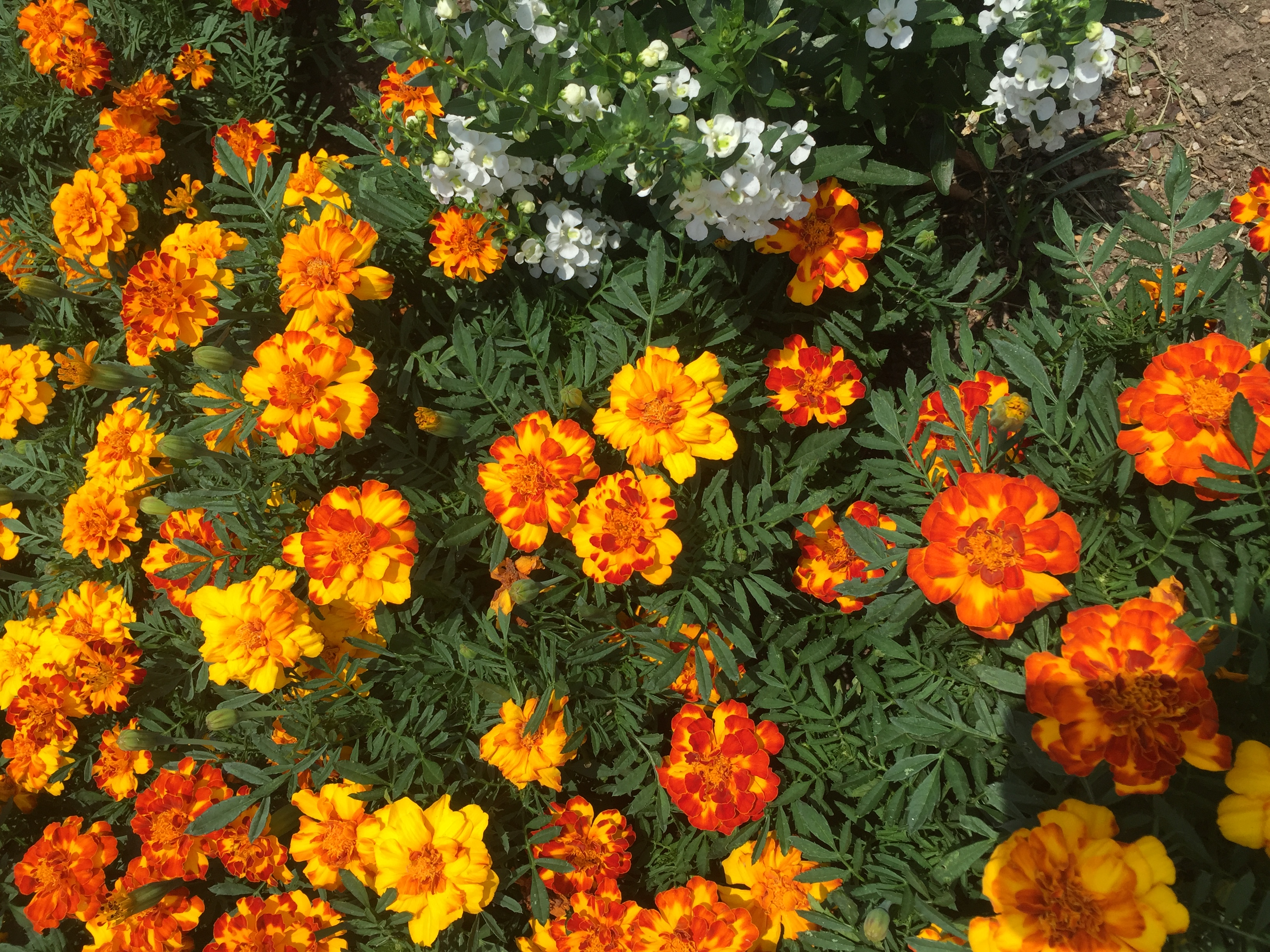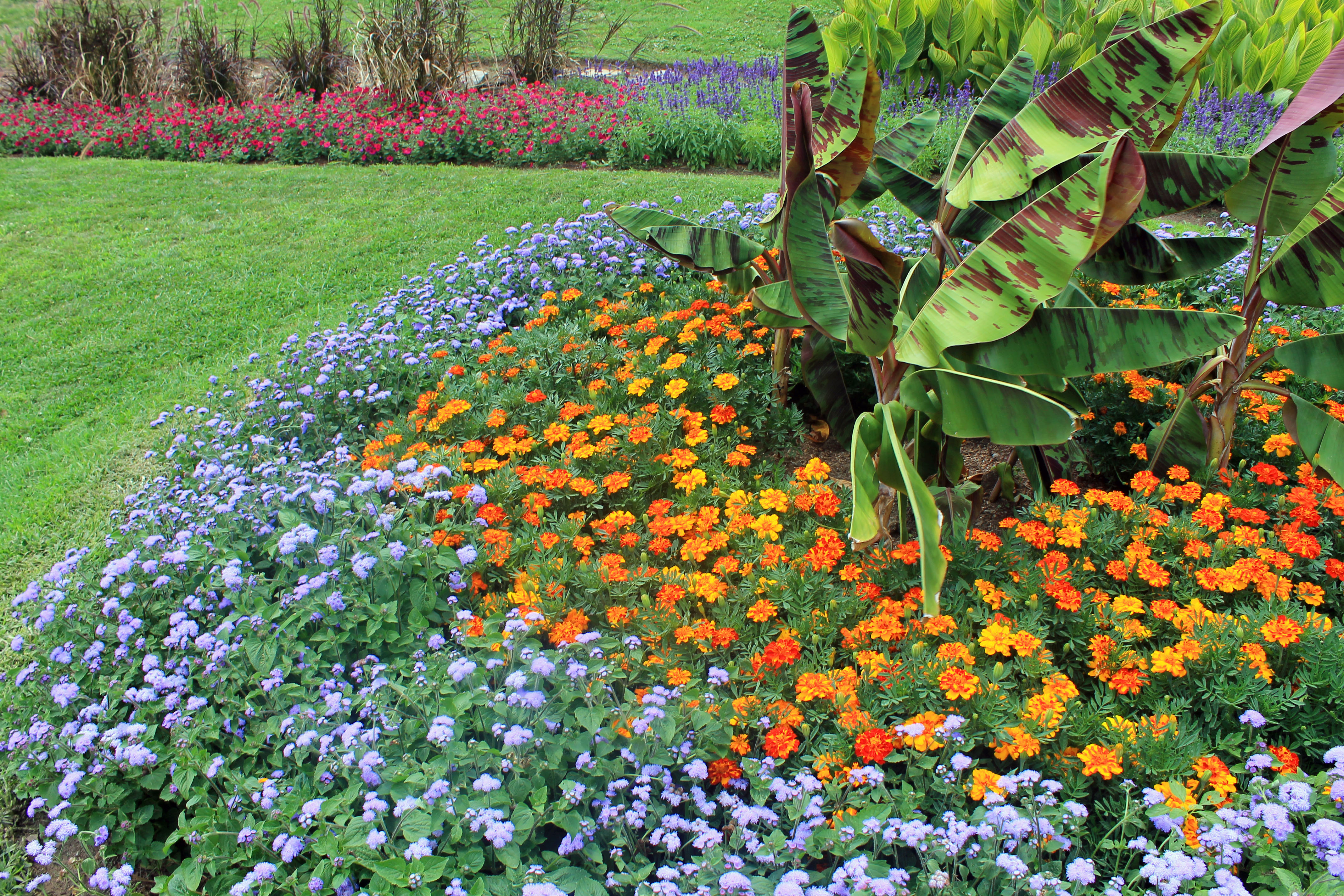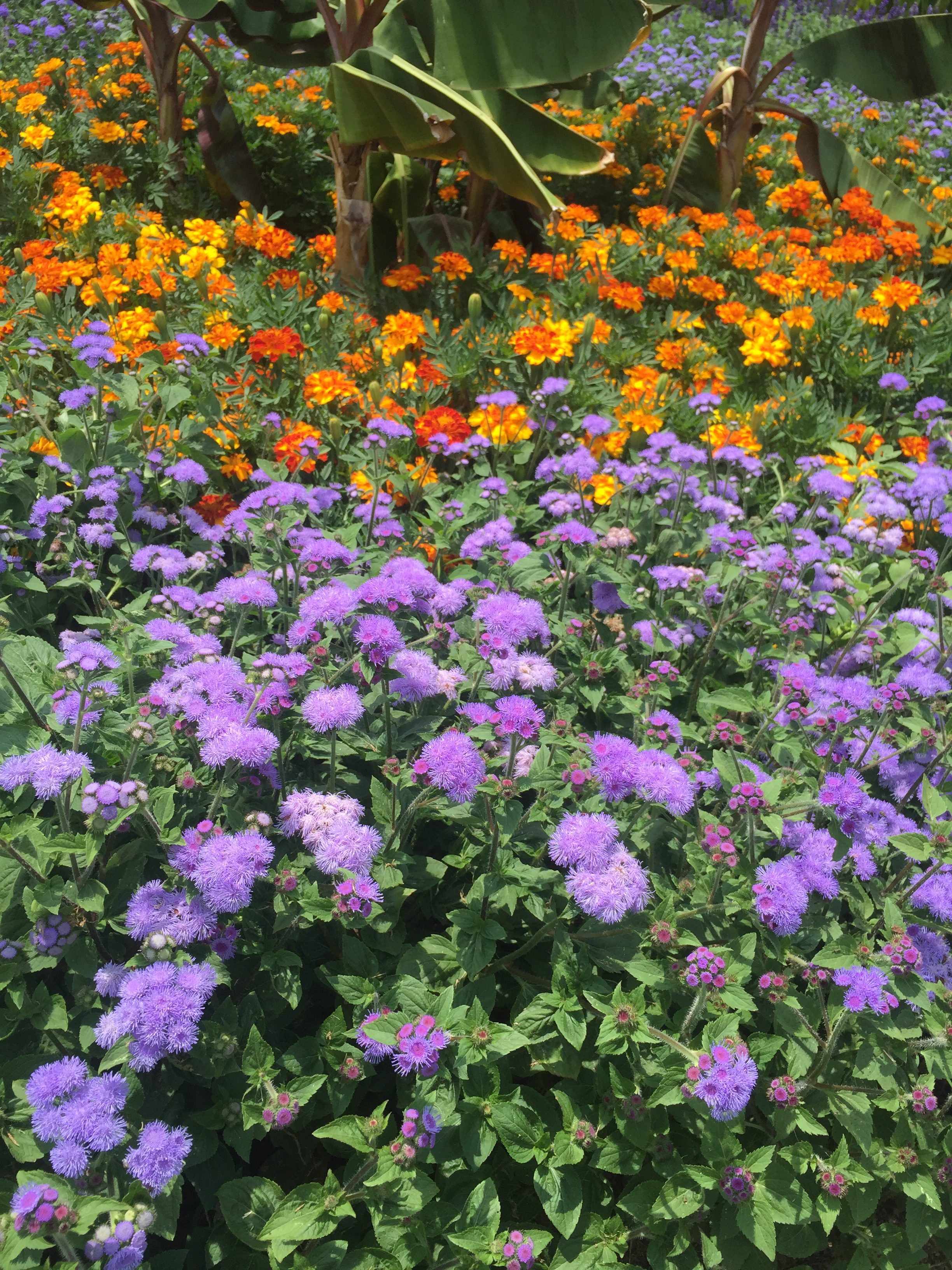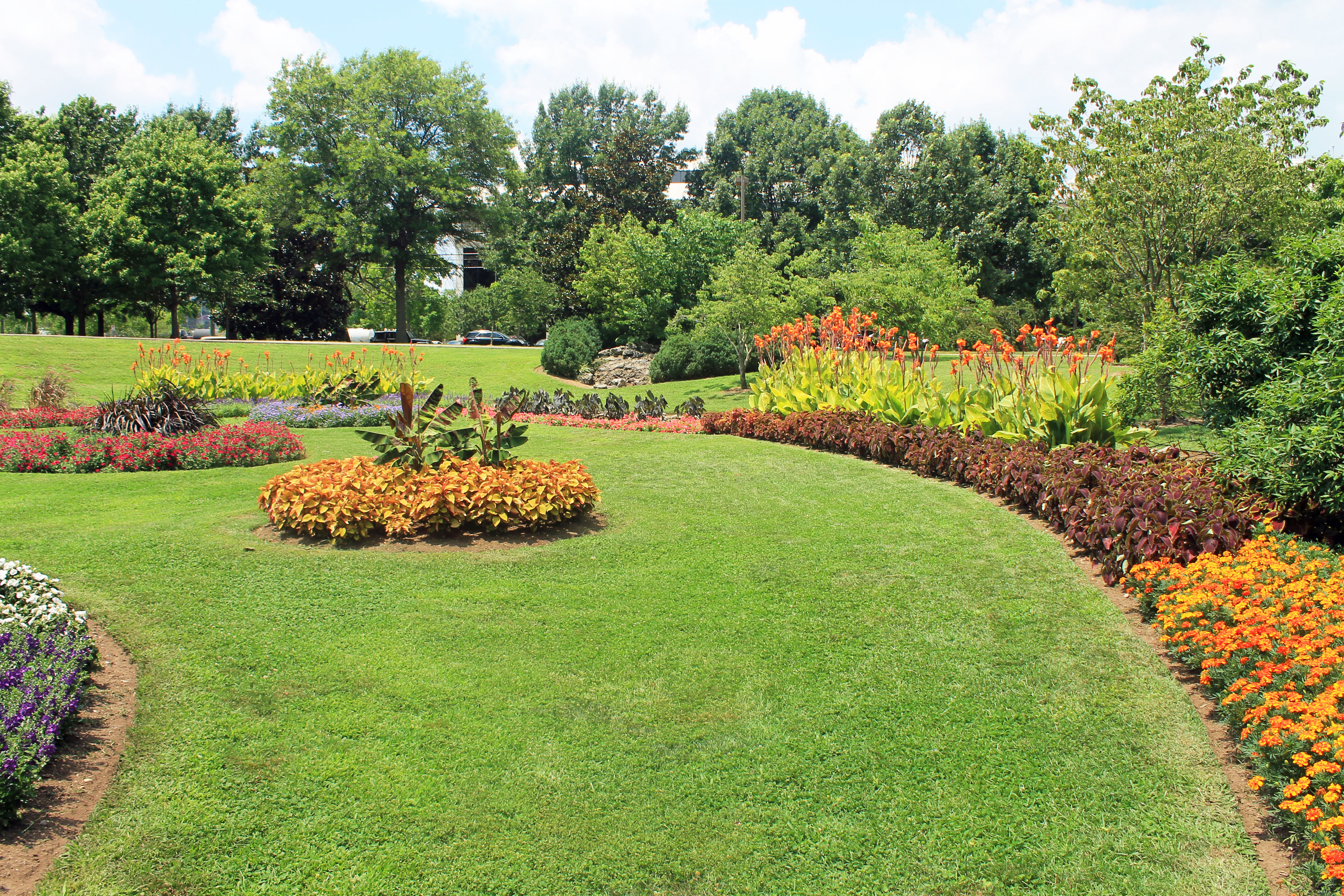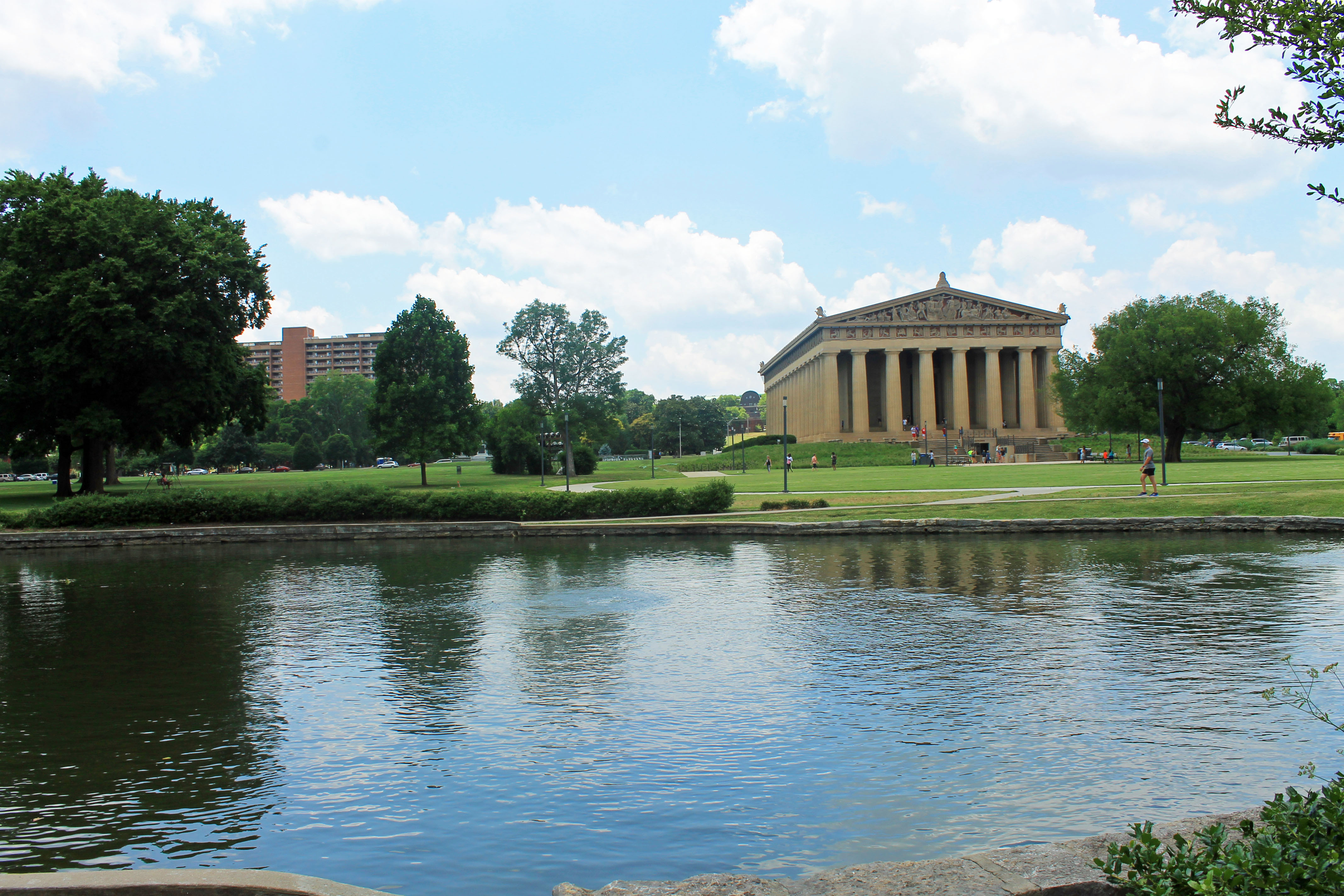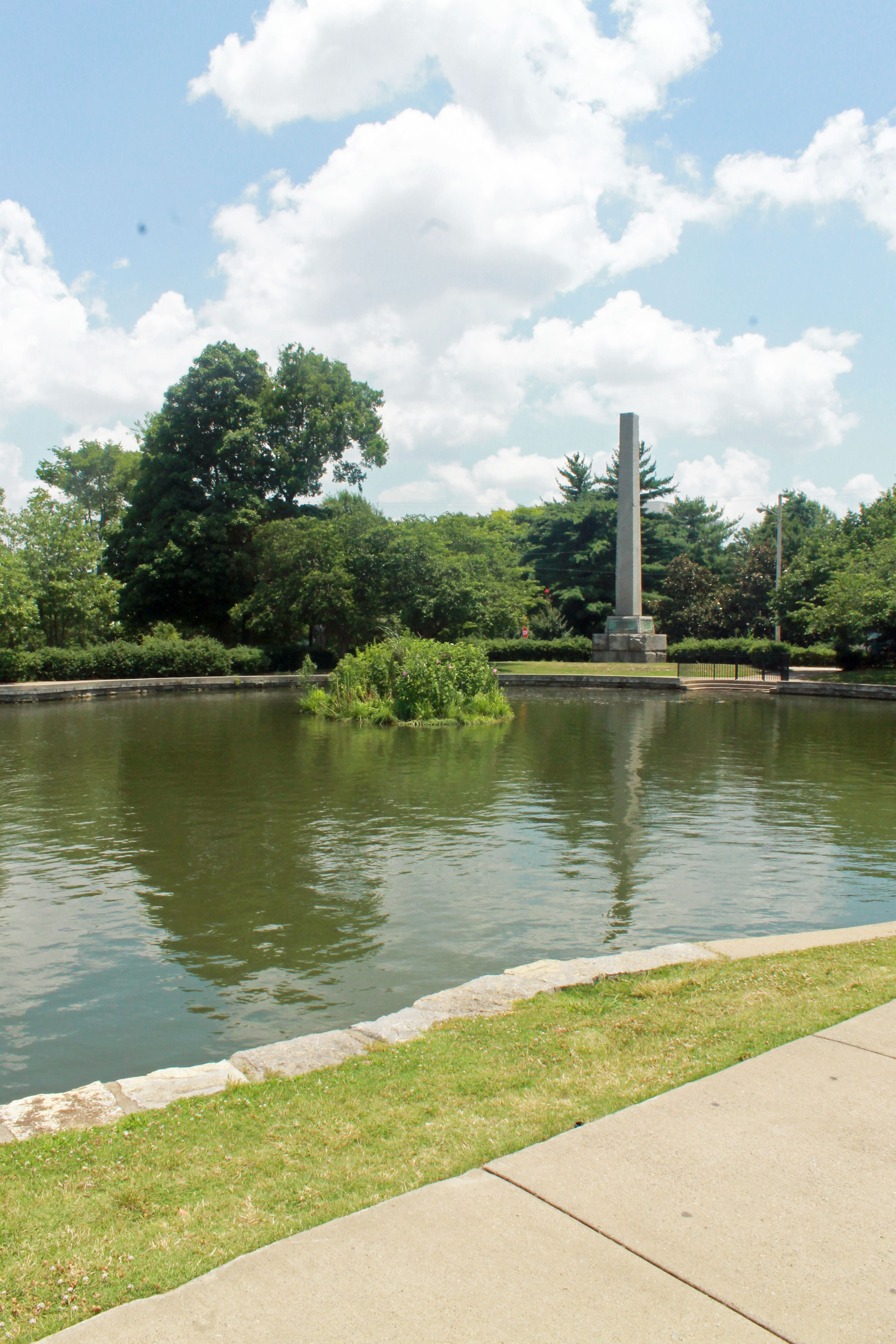 We also wanted to see the nice park so we walked around for a bit. They had a beautiful flower garden (which again the pictures do not do justice!).
Now let me tell you. Remember that heat index I was talking about? Not even a joke. I was in denim overalls with a little backpack on. I thought I was just gonna melt right there. It was SO HOT. We even saw a man with a snow cone stand and tried to get one, but by the time we got there he had left (major sad faces).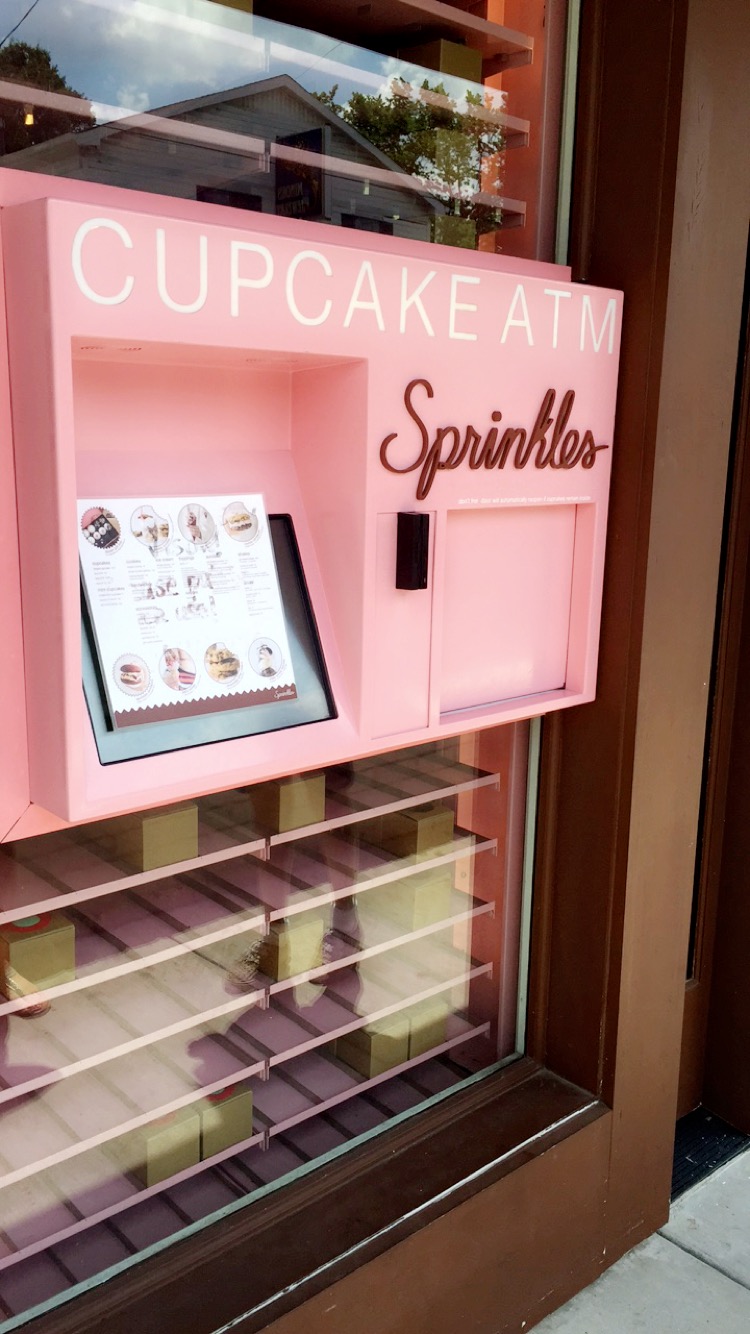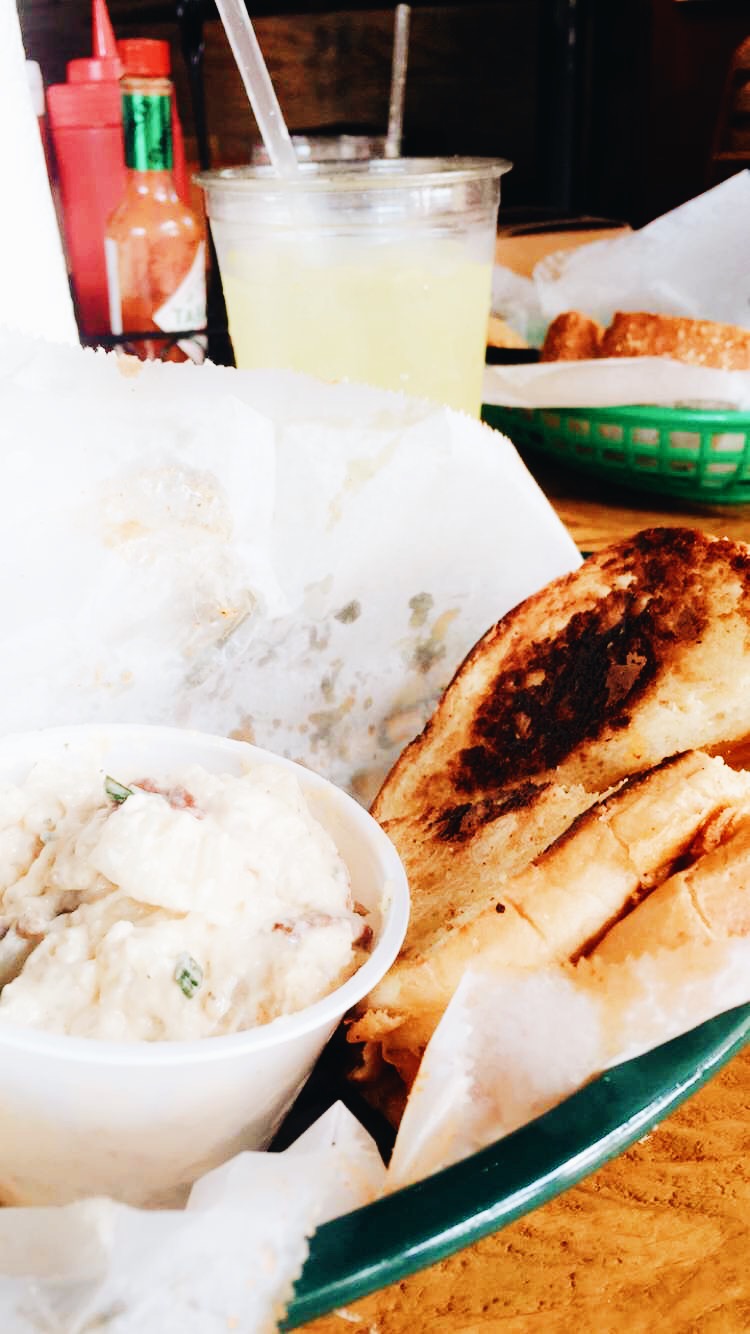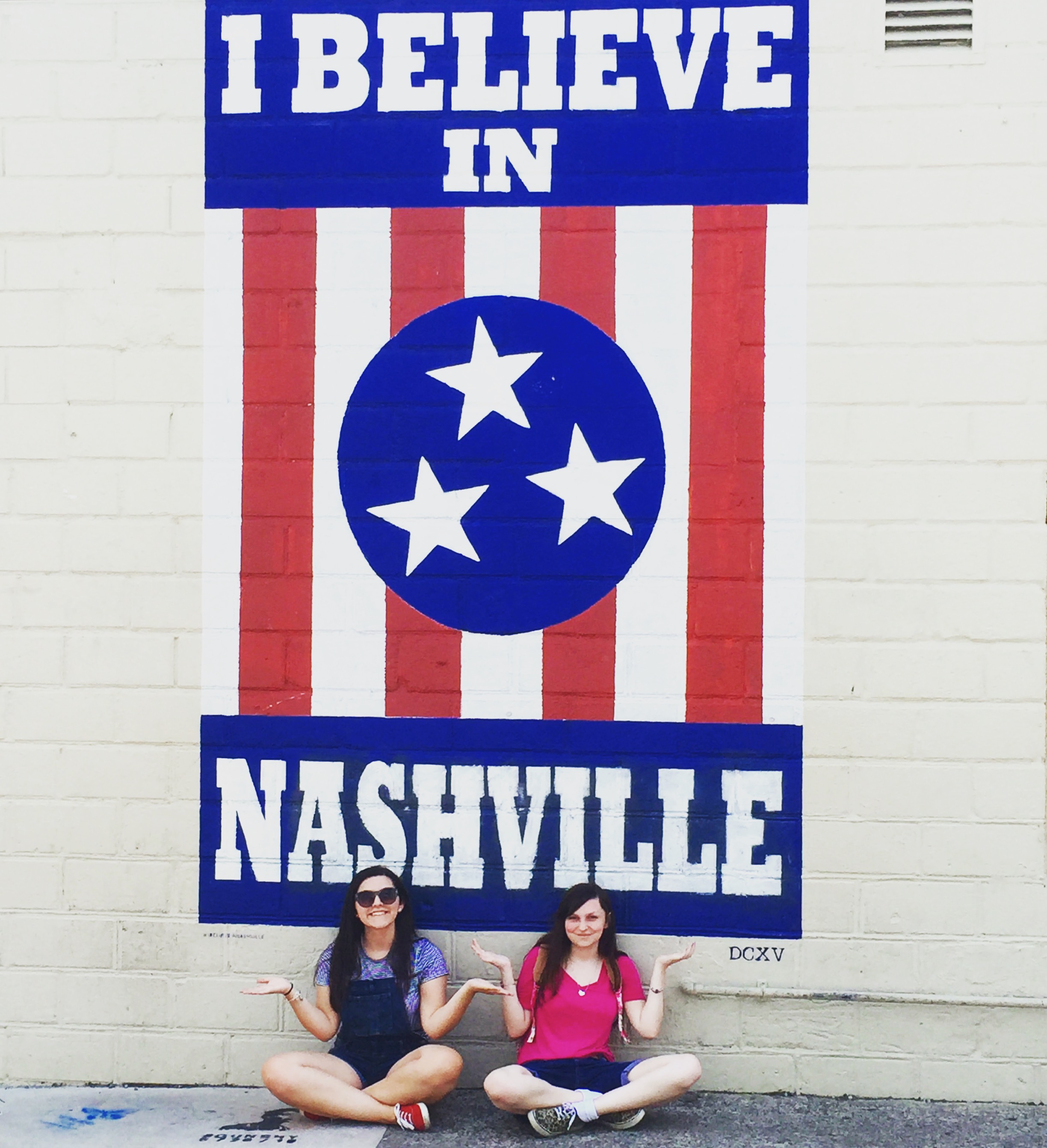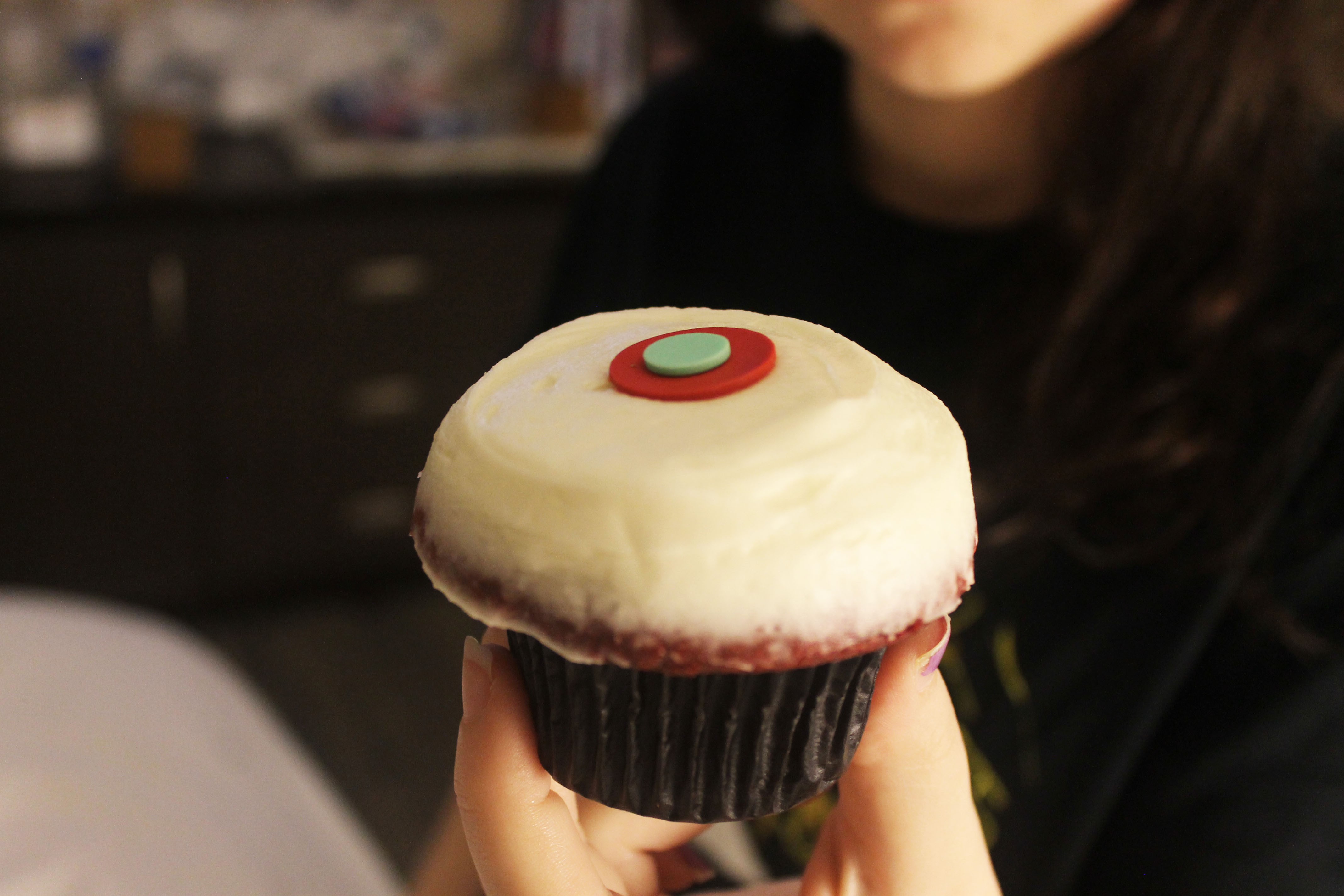 After the Parthenon, I really wanted to find the popular "I Believe In Nashville" mural to get cute pics (you know, to keep up that Insta game) and literally, it was so hard. Okay not actually, but we struggled. first I couldn't find the actual address because the one I found on Pinterest was just a general address. And you know, not being from there, that makes it a little more difficult for us to find it. So I just put the main road in the iPhone maps and figured we would just be able to see it.  After like 10 minutes of driving, I finally had the genius idea to just Google the address (duh Ariana). So we put it in and drove clear across town for 20 minutes. Then we circled because we couldn't find it. THEN I realized I put in like 23rd street when it was actually like 13th street, which was all the way BACK where we were before. But after that funny half hour, it was fine. We found the mural AND the cupcake ATM that I had wanted to find too!
We also ate at this place called Edley's Bar-B-Que which wasn't exactly what I wanted but I was dying for a drink cause it was a trillion degrees outside. I got a grilled cheese with potato salad. Now, I'm not usually a potato salad eater but it was so hot and potato salad was cold so that's why I ordered it. I couldn't stand the thought of anything hot. I was pleasantly surprised when I tasted it because it was THE BEST potato salad I have ever had. SO GOOD. I would 10/10 recommend this place, I loved the vibe, the people, and the food was so amazing. It felt like just a chill, country, BBQ place. Which was nice, because it felt like home too. From what I understand, there are multiple locations in Nashville but we ate at the one in 12 South, so shoutout to them!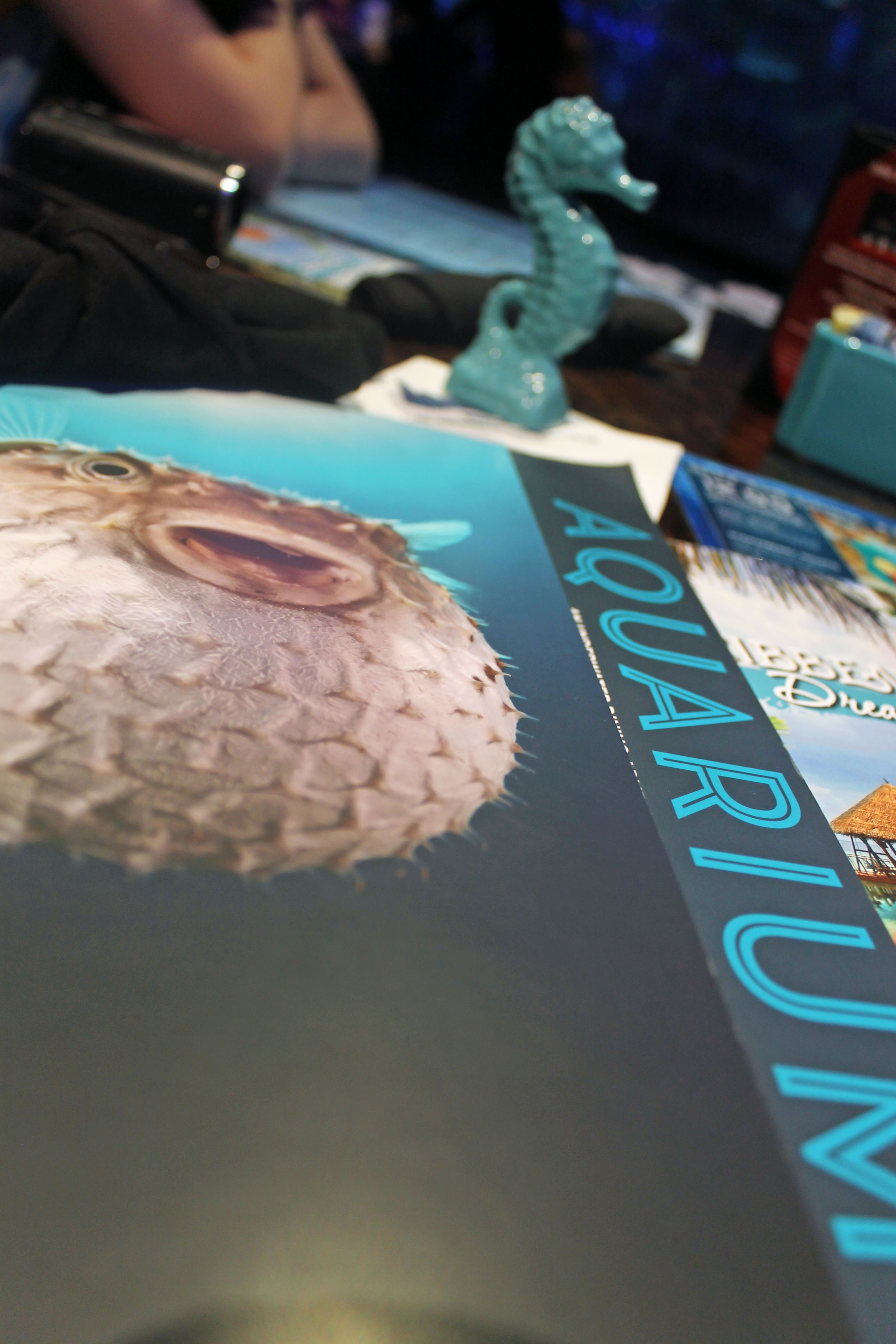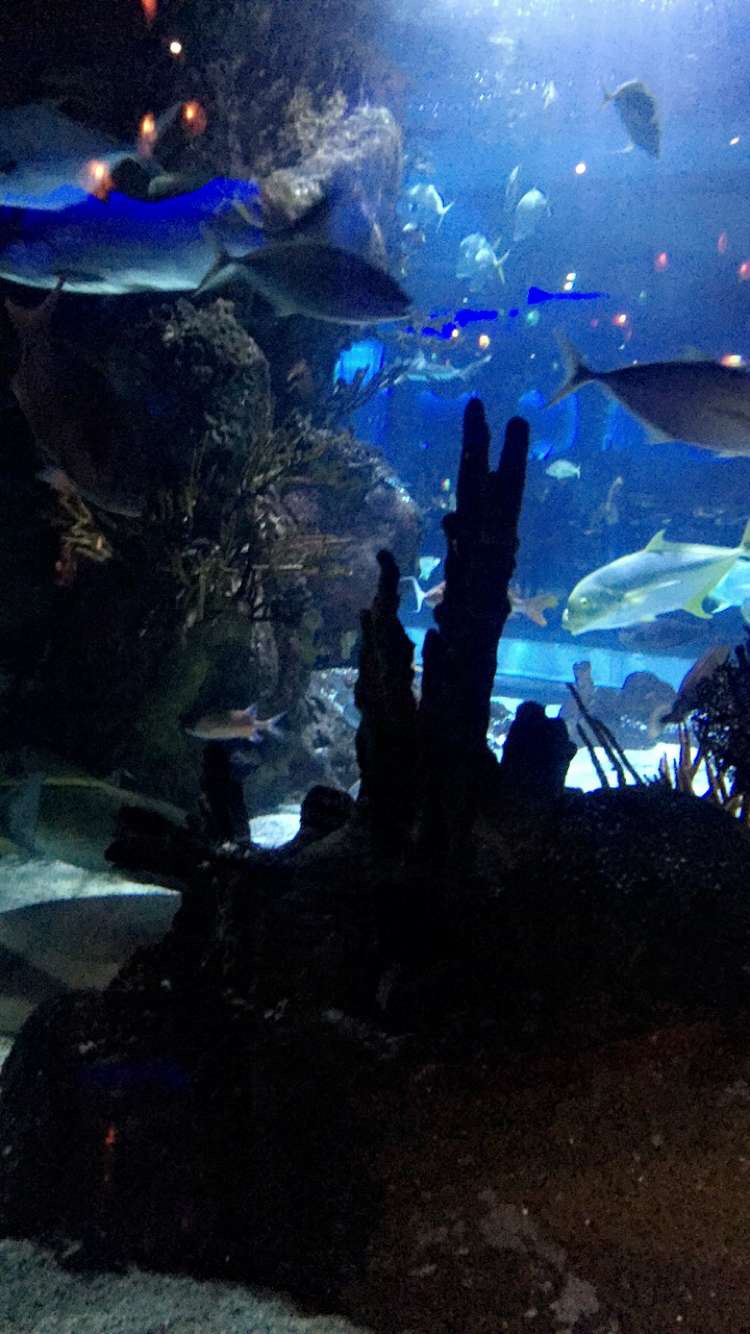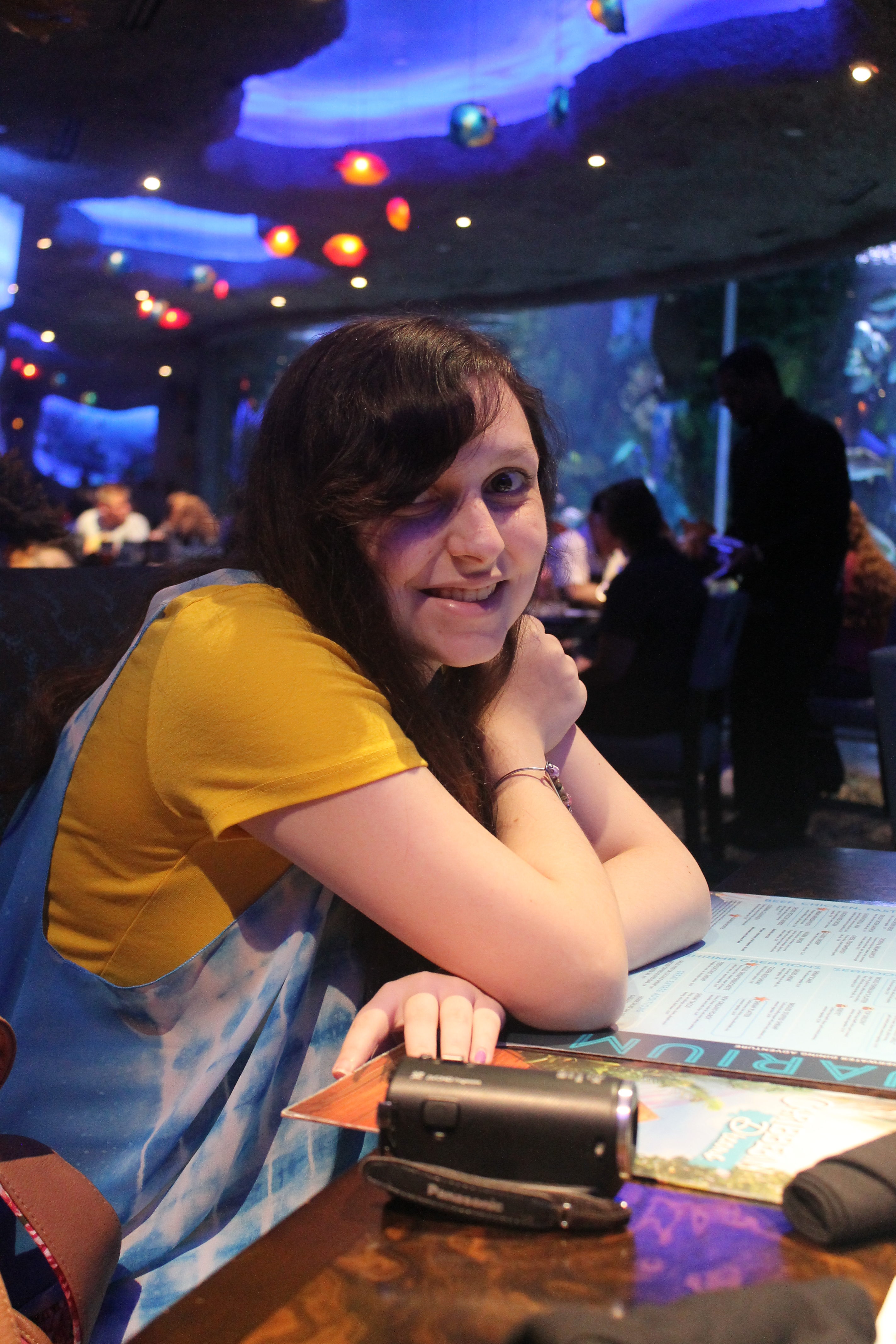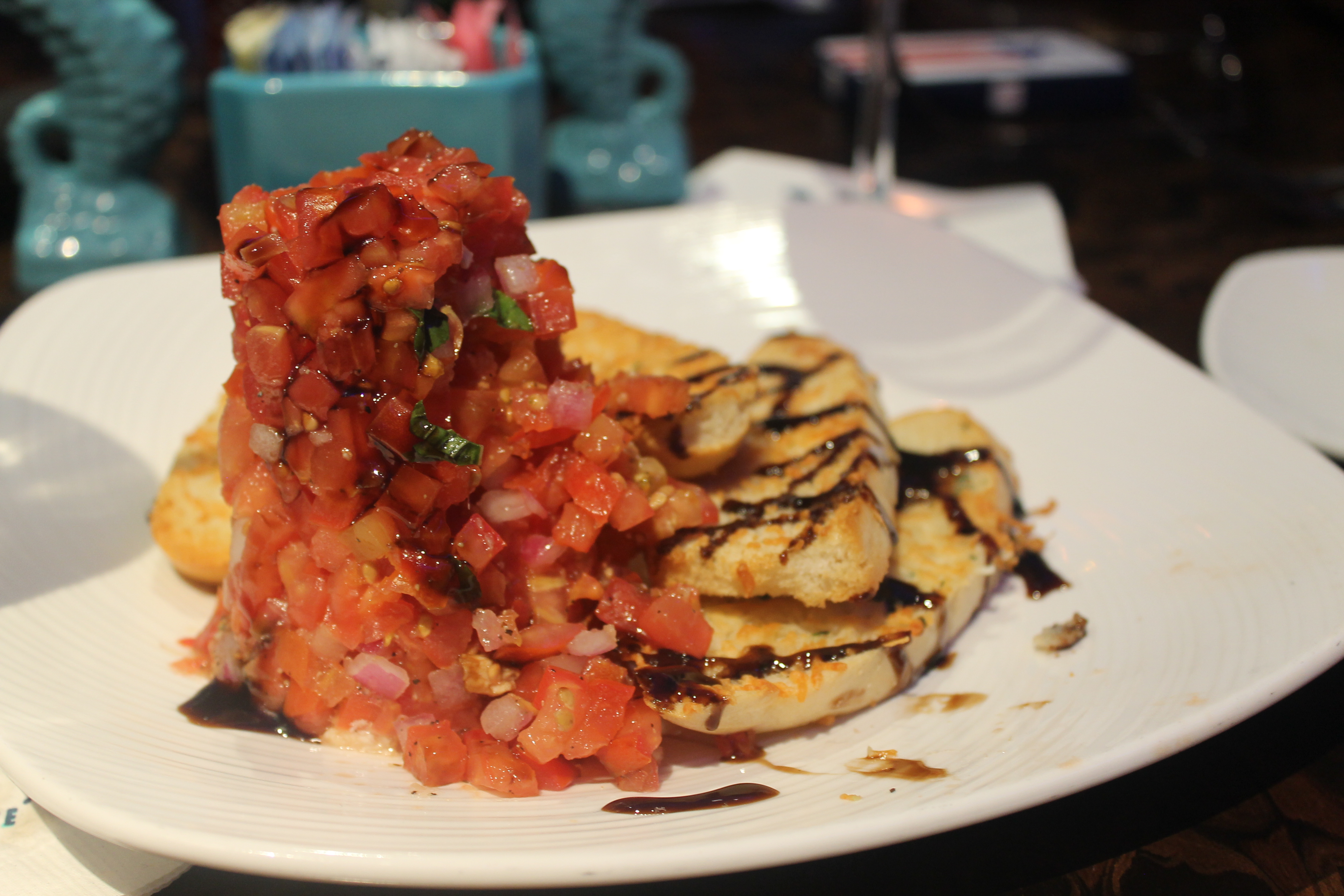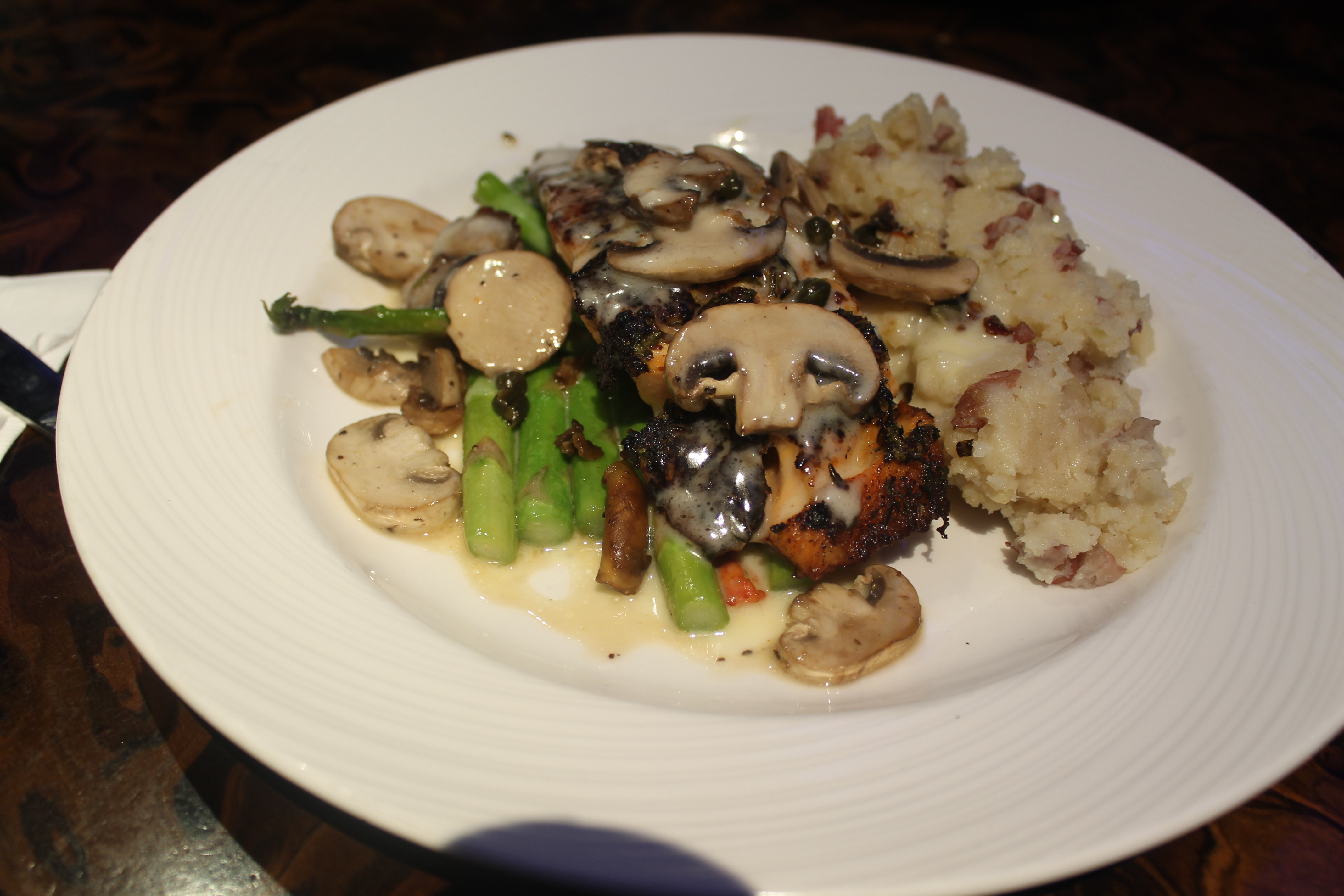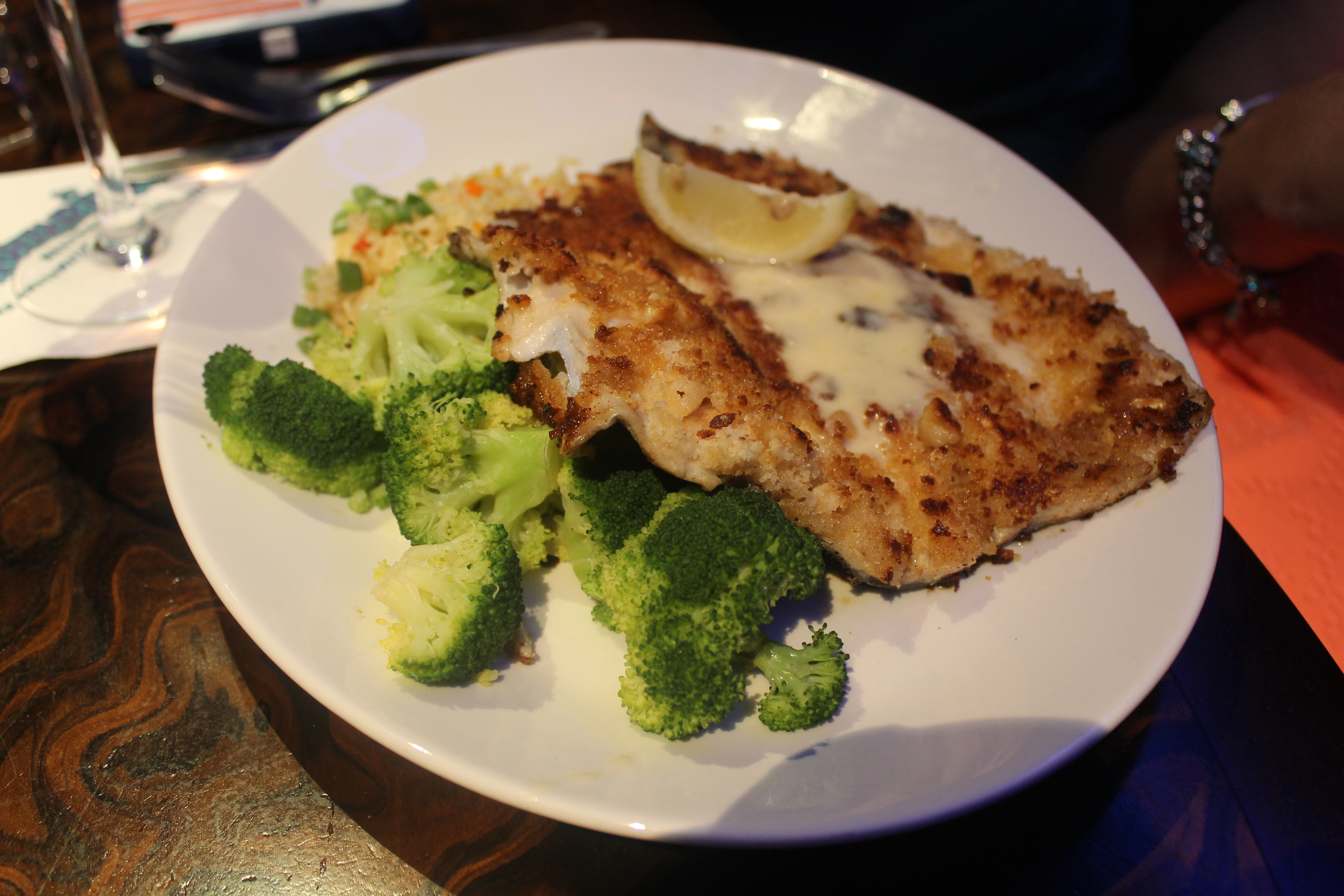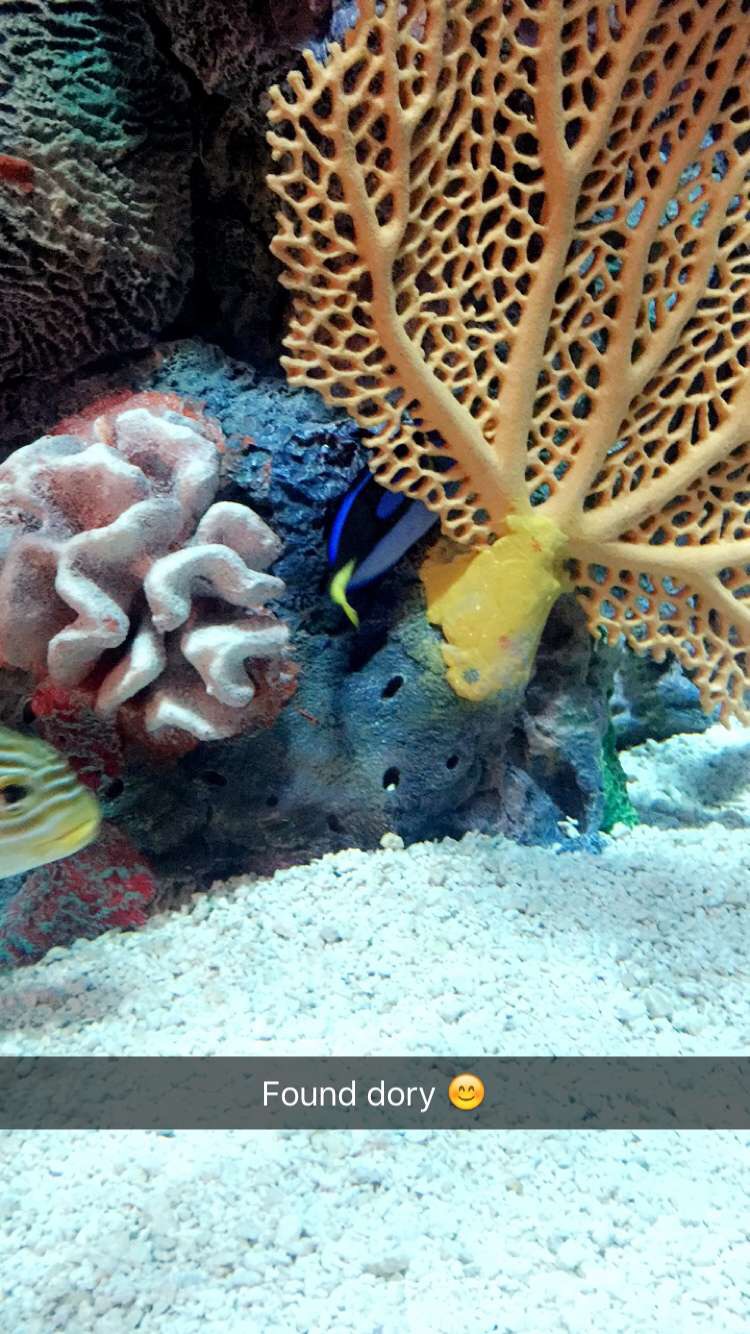 It was so hot and by this time it was like 2:00, so we decided to go back to the hotel, maybe take a dip in the pool (which we did, literally) and rest awhile. We planned on one of the nights eating at this place I looked up called the Aquarium Restaurant. If you go to this place, get there EARLY. We got there around 7 and the wait was an hour and forty five minutes. Granted, there were a few conventions going on in our hotel, which shared the same general area as the mall with the restaurant, so there was probably more people than normal. We walked around the mall until it was time to go in. This place was SO cool. It was kind of expensive (the website has the menu and prices) but so worth the wait and the money. The food was AMAZING. Honestly, the best salmon I have ever had in my life. Our waitress was so cool and fun to talk to. It was just a really cool experience.
This was my favorite day of the whole trip. Everyone just had a really good time and it was great to hang out with my family. I'll be back with the last part of the trip soon! Until then,
xoxo Ariana