Happy New Year everybody! I hope everyone stayed safe and enjoyed ringing in the new year with people you love! I will have a recap of 2016 up on the blog on Tuesday so look out for that! But today, I have a recap of our day at Epcot a month ago! (Read about our day at the Magic Kingdom!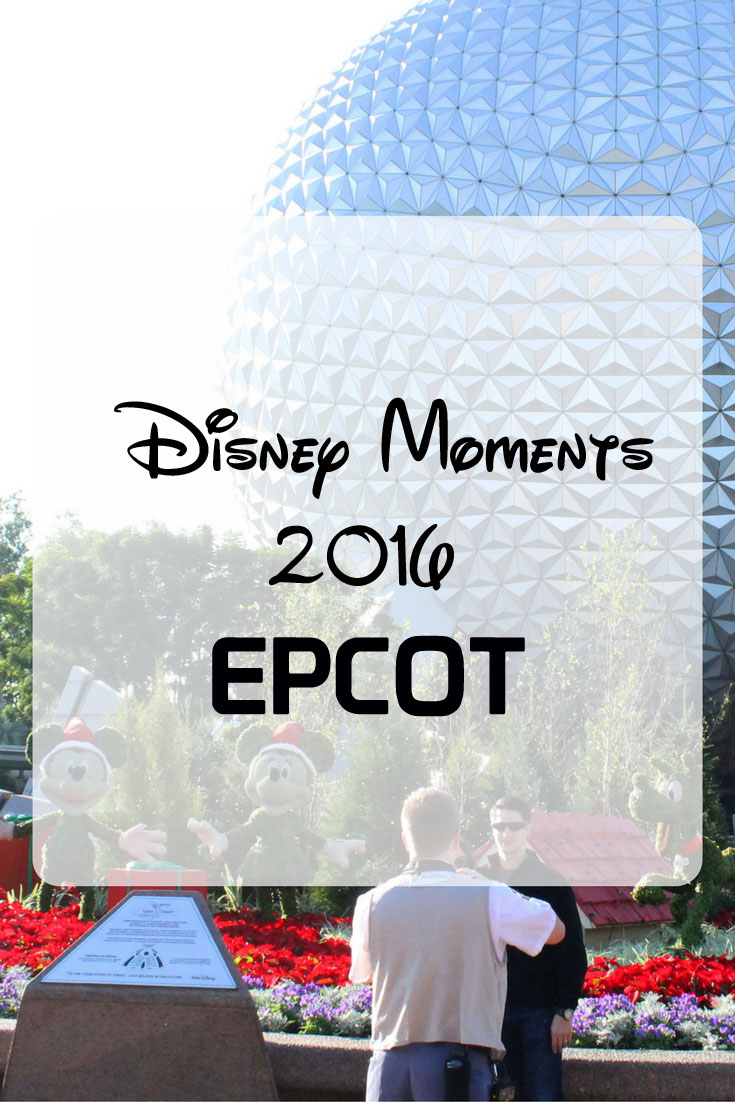 I know it's been a couple weeks since the trip but honestly. Finals happened, Christmas happened, just busy life happened. And that's okay because I have had fun looking back on these pictures (even though it was literally a month ago) and I miss Disney even more! Let's get on to more Disney Moments in Epcot, shall we?!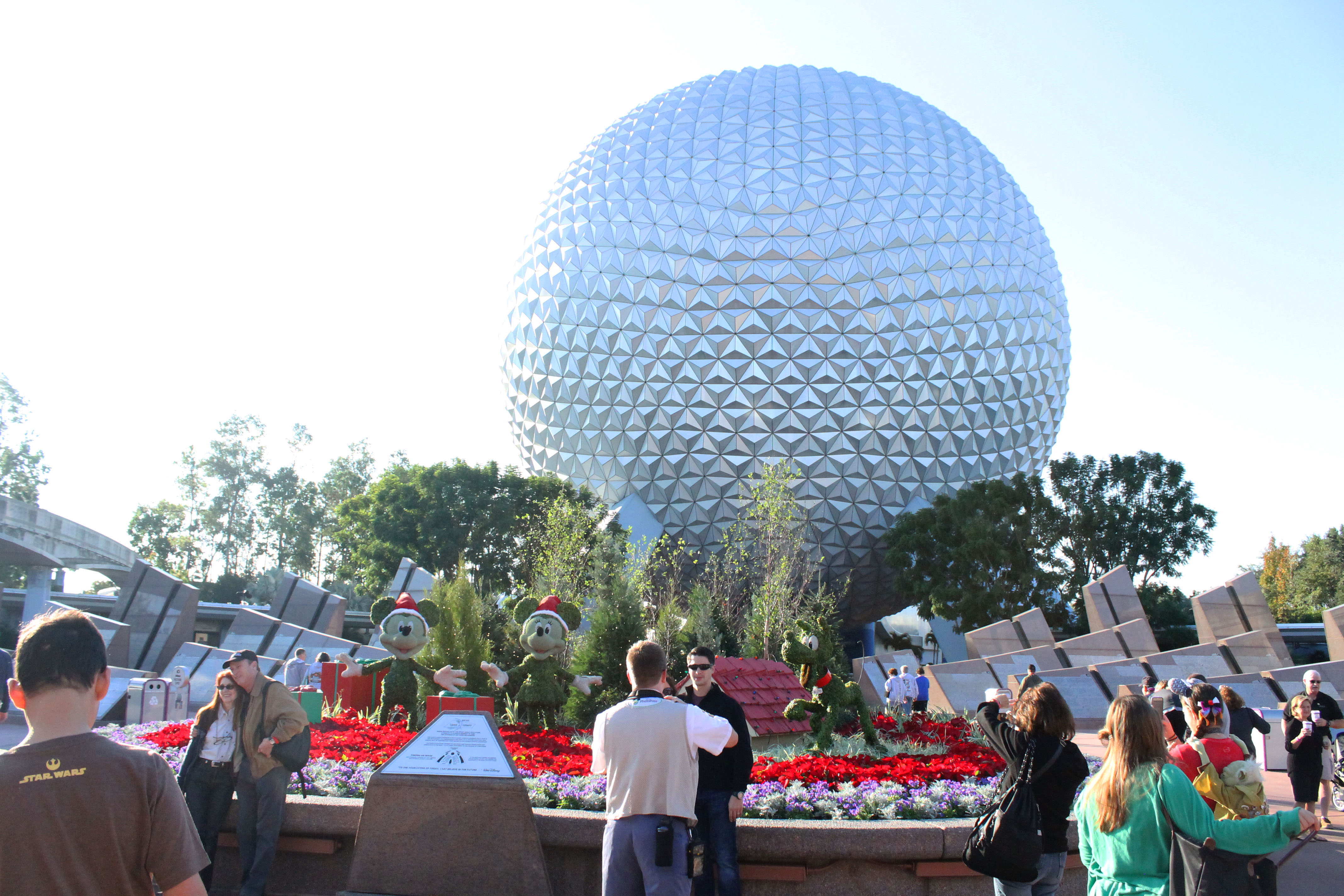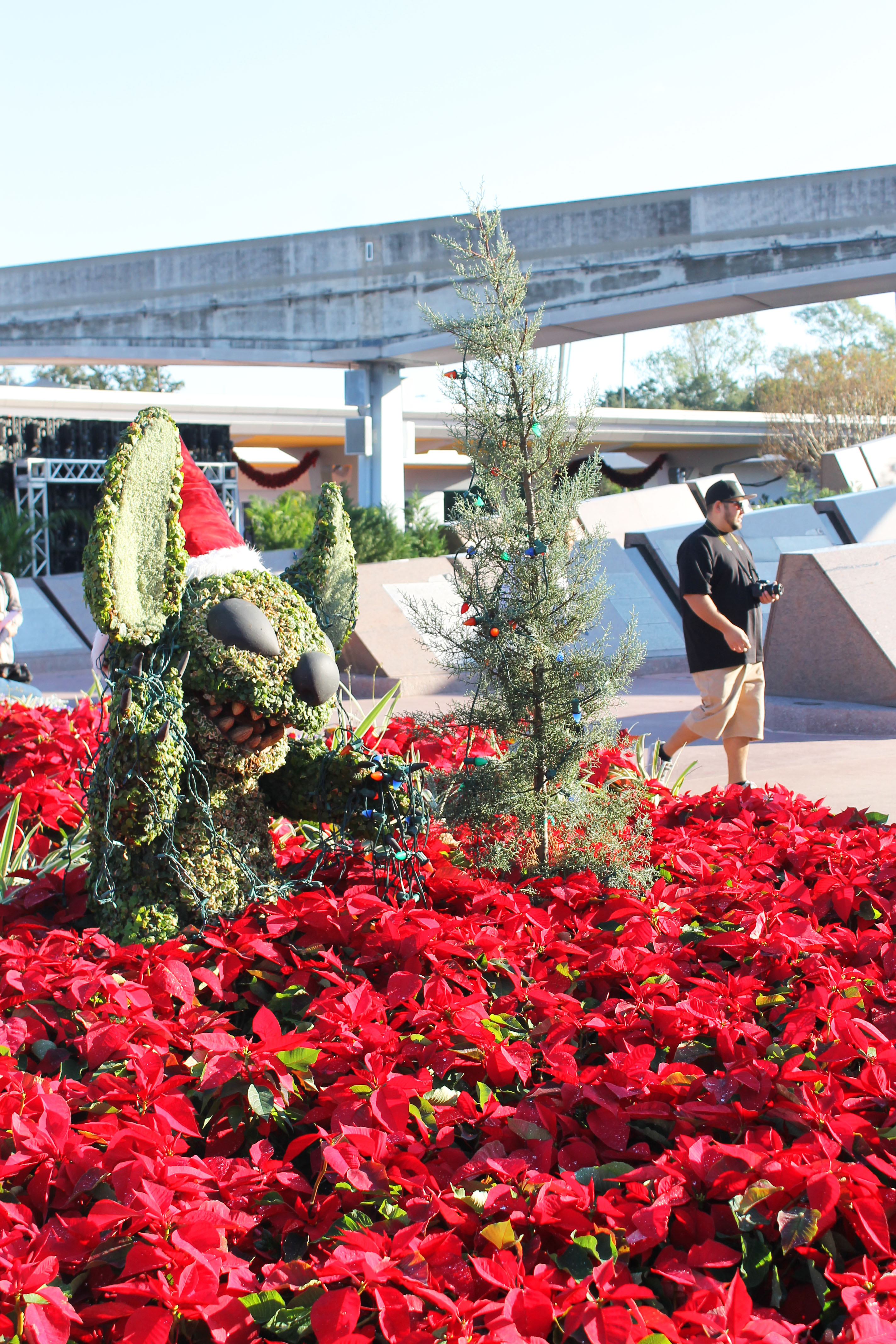 We arrived at the gates bright and early, right when they opened. Right when we walked in, Daisy had just walked up so we just took a quick picture with her! It was actually kind of chilly in the morning and I have NEVER been cold in Florida.
Immediately after this we rode Spaceship Earth (the big golf ball) because there was absolutely no wait. We basically were the only people on the ride, which was so cool. I remember riding this as a kid and not really getting it. Actually I felt quite bored. But as an adult and with my best friend, it was actually so cool! One of my favorite parts of the day!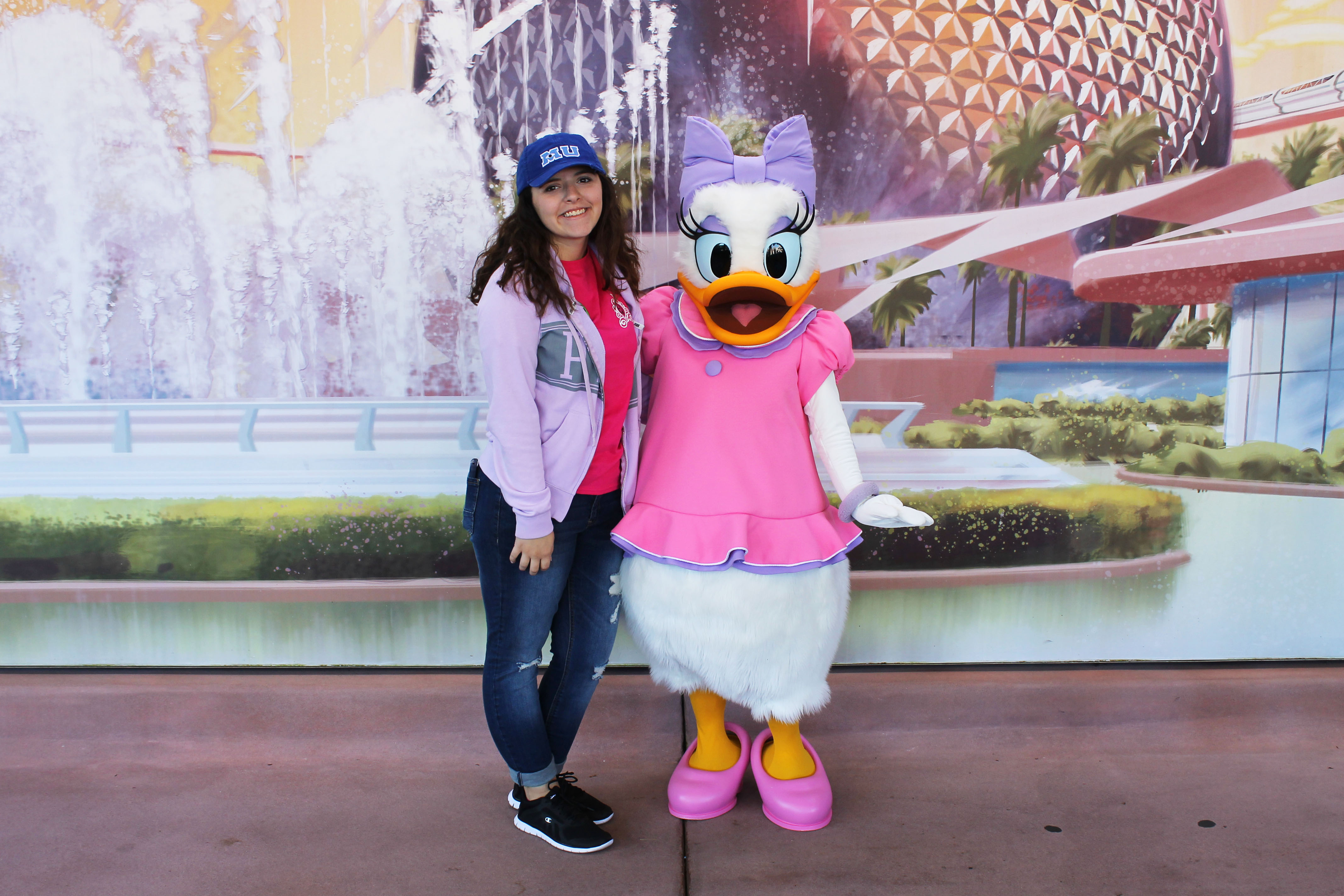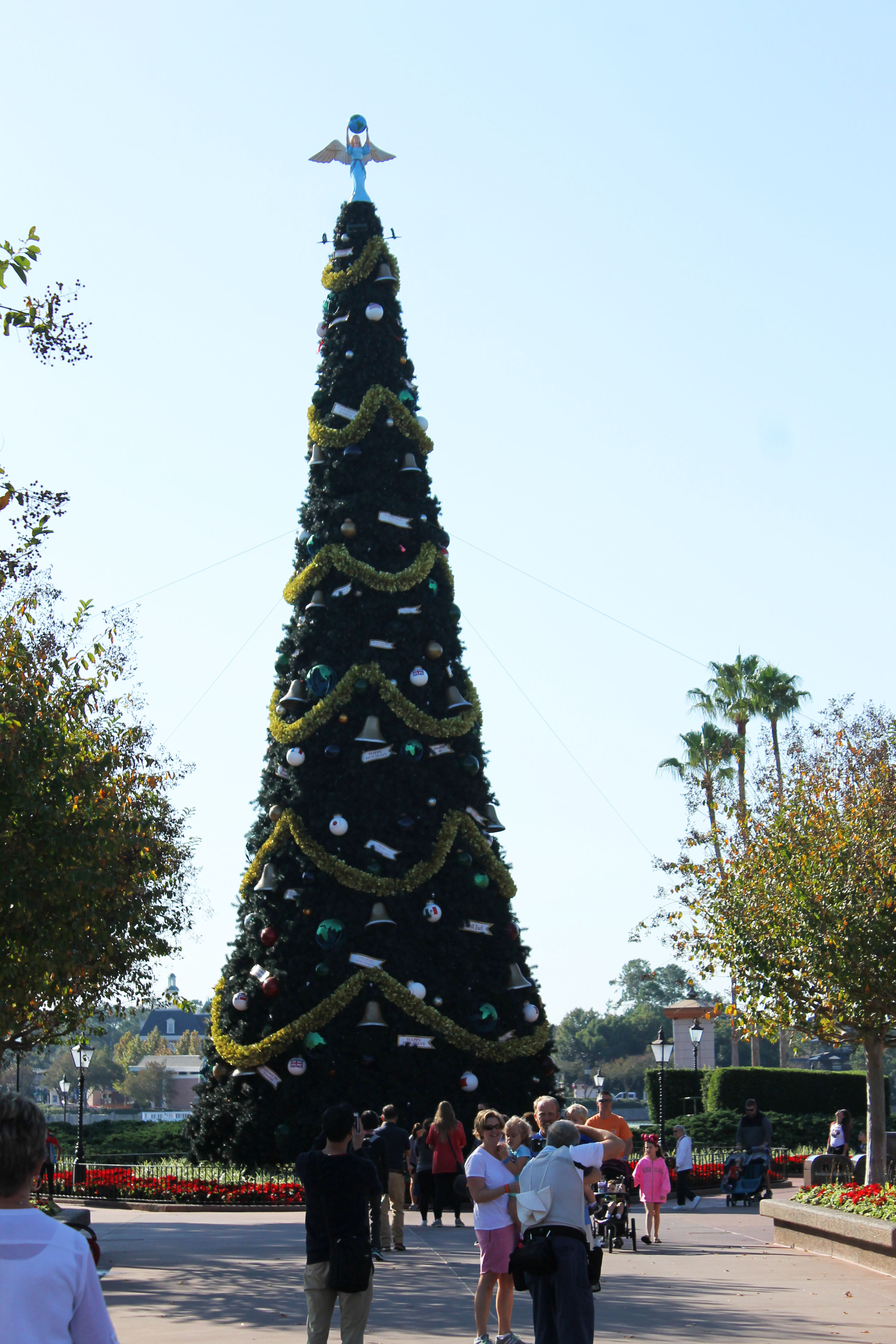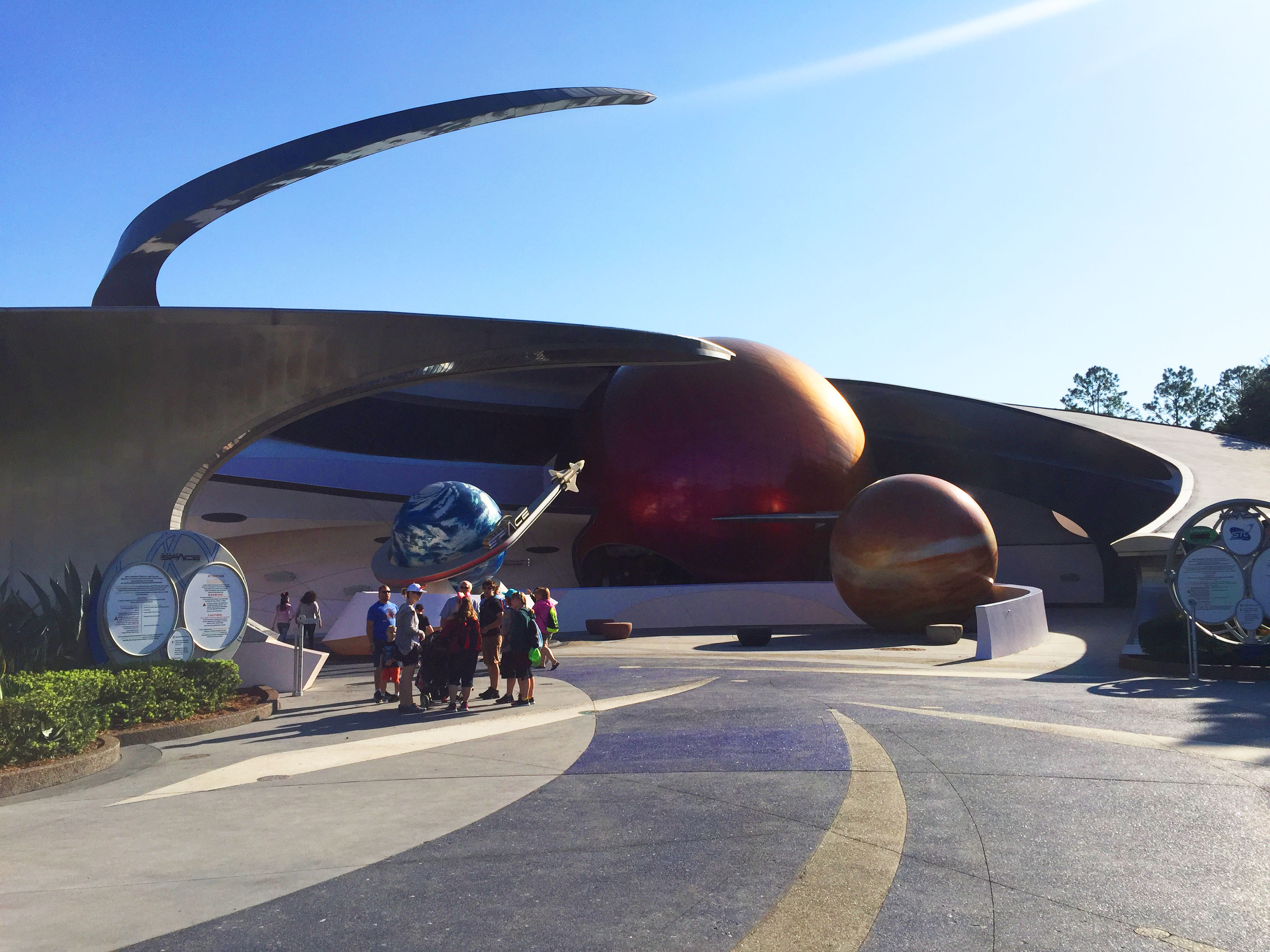 Just like Magic Kingdom, Epcot was decked out for Christmas too. I loved the huge tree, especially the tree topper. The first ride we did was Mission Space, which was one of my favorites when I was little. It was exactly how I remembered it and so so fun. (Just an FYI, it's not for the faint of heart so LISTEN to all the health warnings they give you at least 500 times before the actual ride.)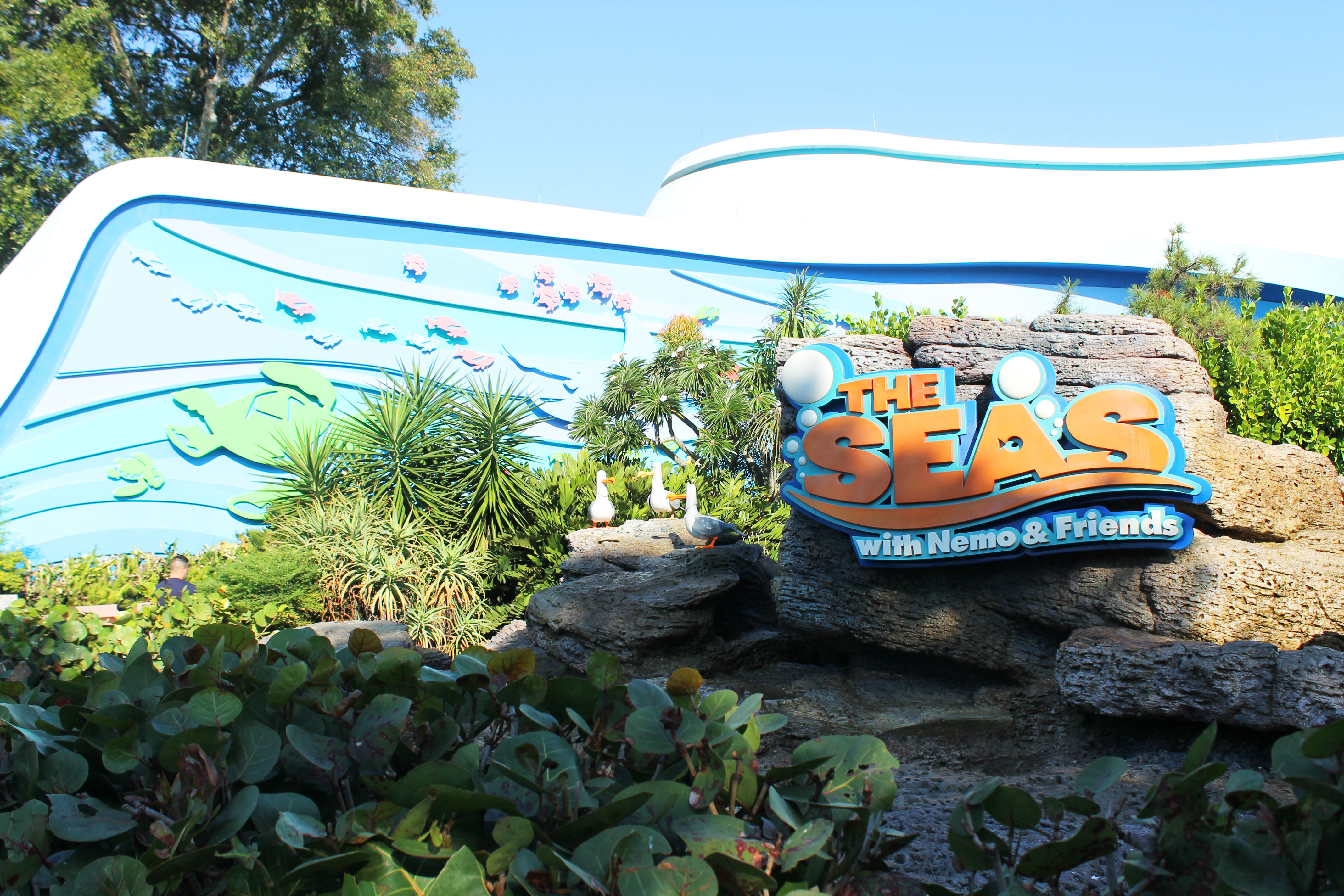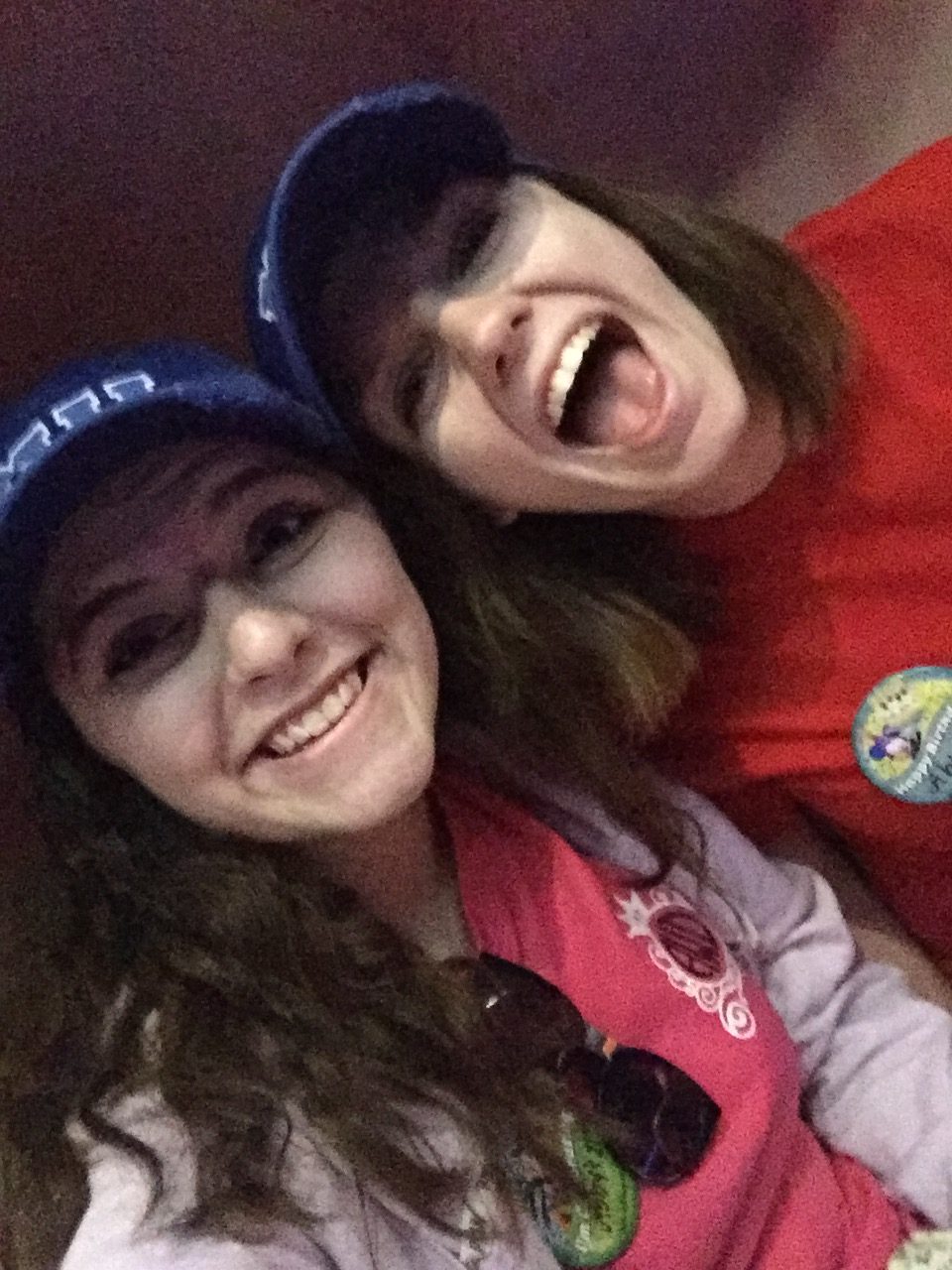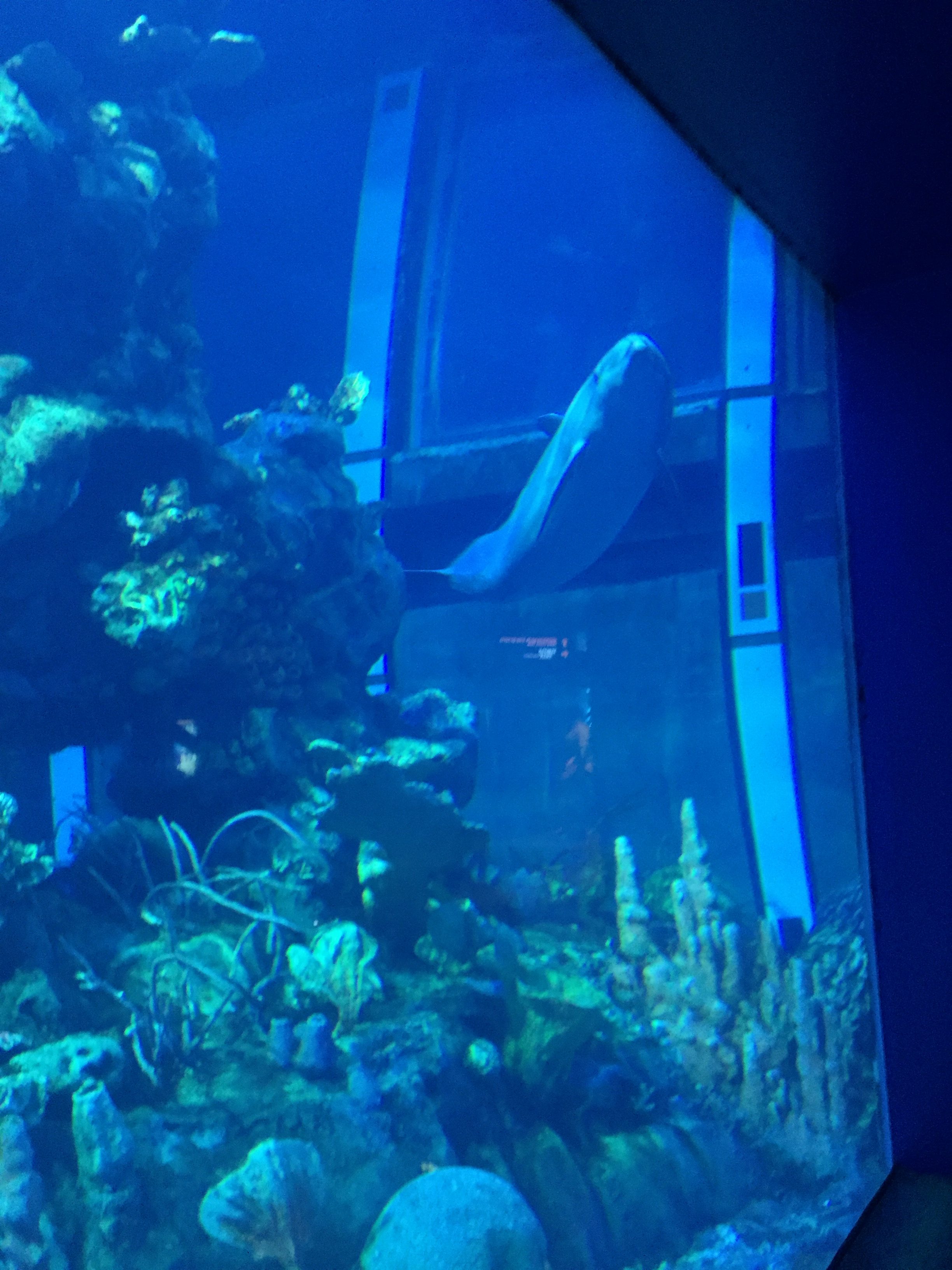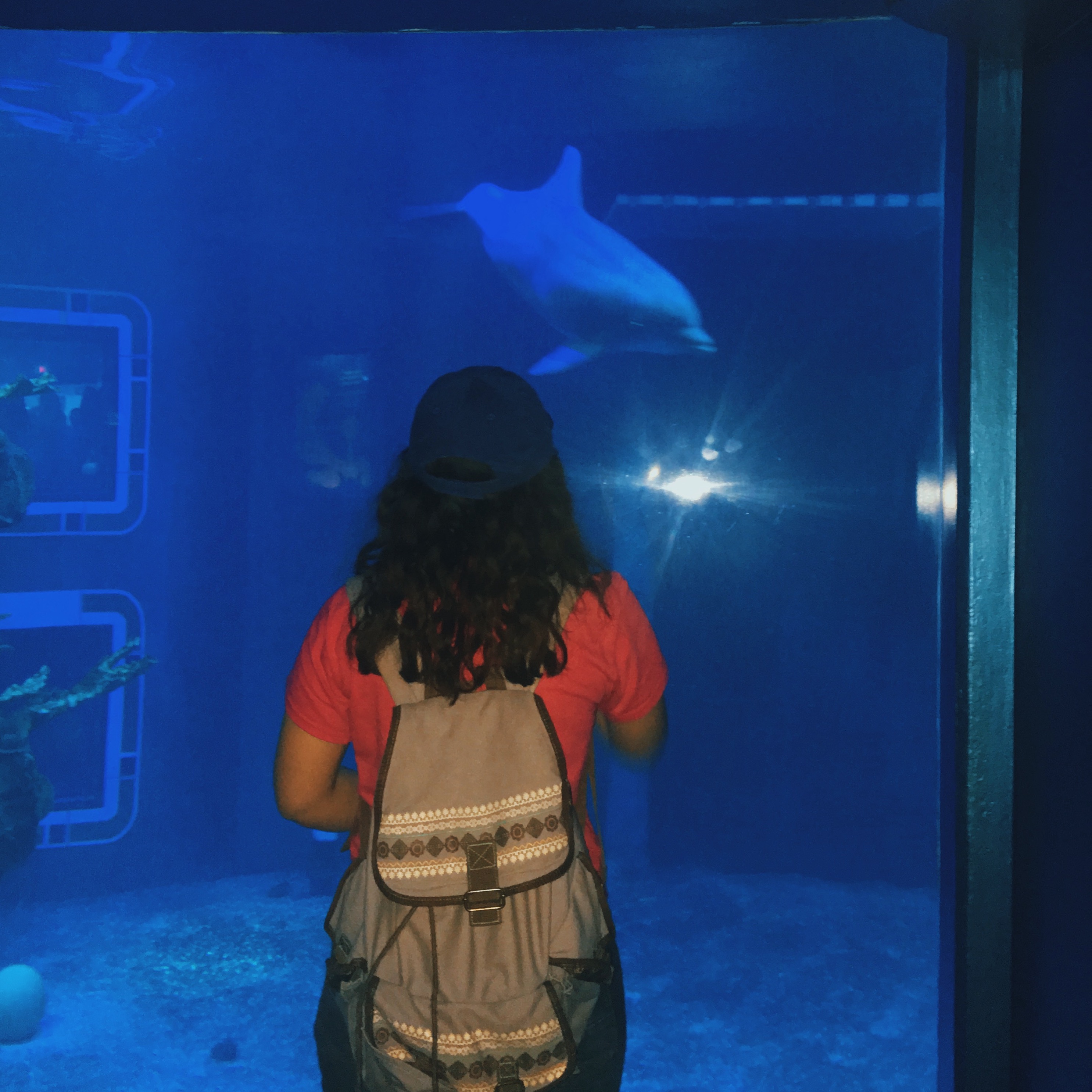 We rode the Finding Nemo Ride and Disney Moment: It was soooooo much fun. Both of us love Finding Nemo and genuinely had so much fun on the ride. Then walking around the aquarium, we walked up to this huge tank and couldn't see anything. We were trying to figure out what animal was in it when a dolphin swam right past my face! I was so surprised and happy y'all. I love dolphins, they are one of my absolute faaaaaaavorite animals ever. Do you have that favorite animal that you often forget is your favorite? But then when you see it, you're so amazed and in awe and excited that it brings tears to your eyes? No, just me?? Well that's dolphins for me. Her name was Kyper and she was beautiful!! We also saw some turtles (Abby's favorite) and manatees! It was so cool, we probably could have stayed in their for hours. We came to Disney and were amazed by sea animals, the irony.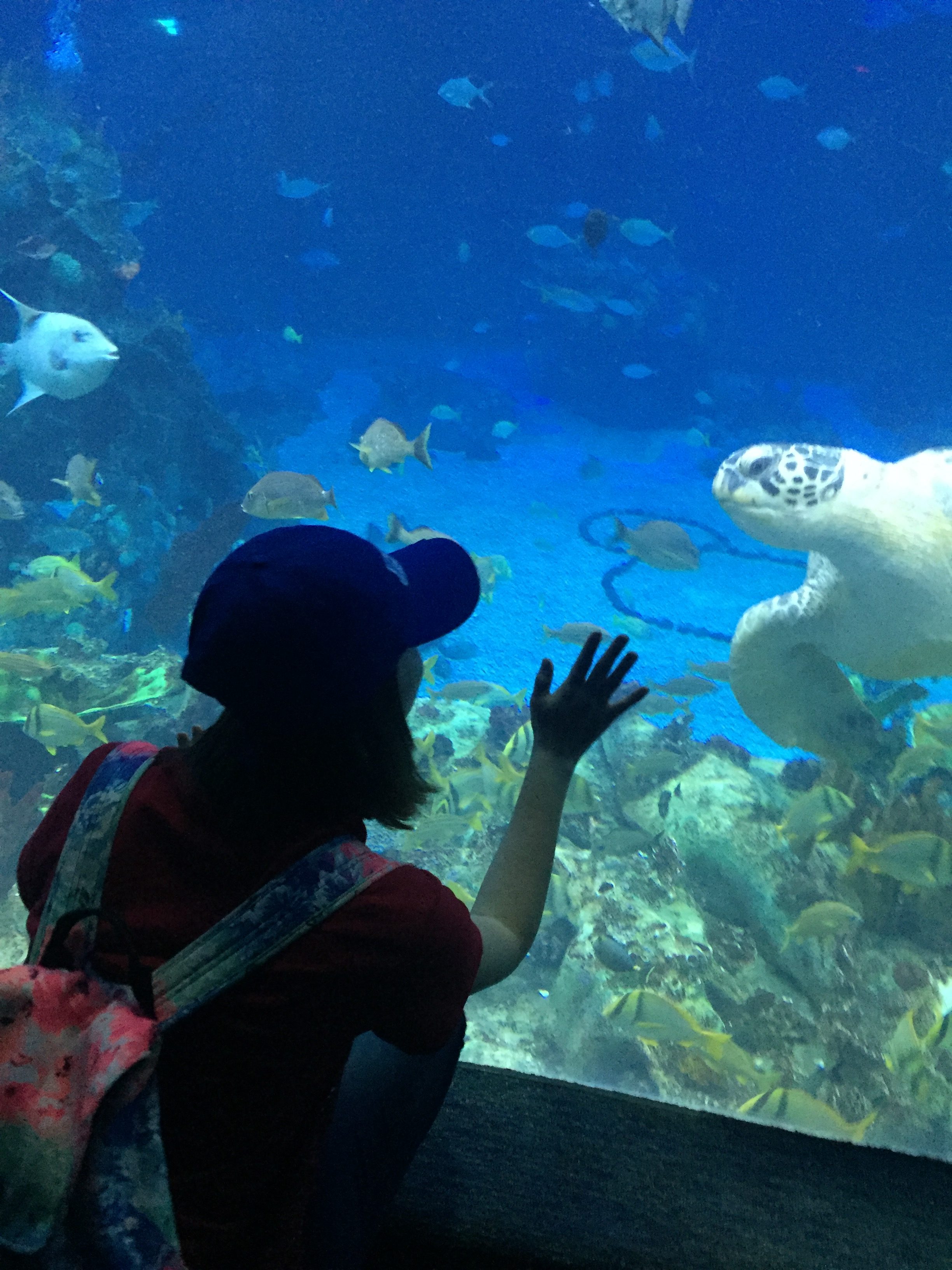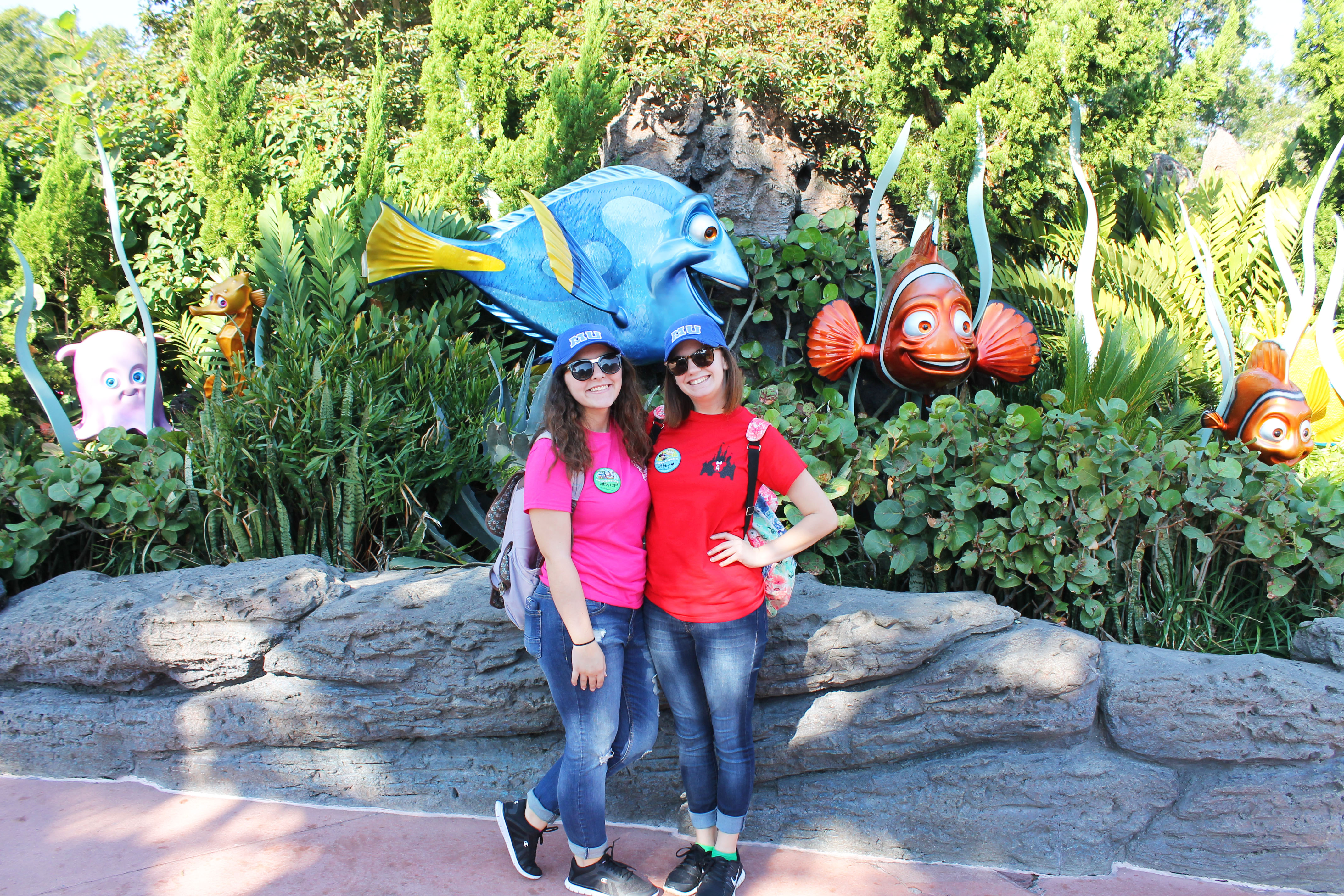 Disney Moment: The Disney worker offered to take our picture and this was where I started to suspect Disney (well Epcot) must have a deal with Nikon or have something against Canon (which is what I use). He offered to take our picture but when he saw my camera he (jokingly) said, Nooo I can't use a Canon! We were kind of confused but he laughed and said he was kidding!
I also noticed a lot of signs posted around the park for "Nikon Photo Spots".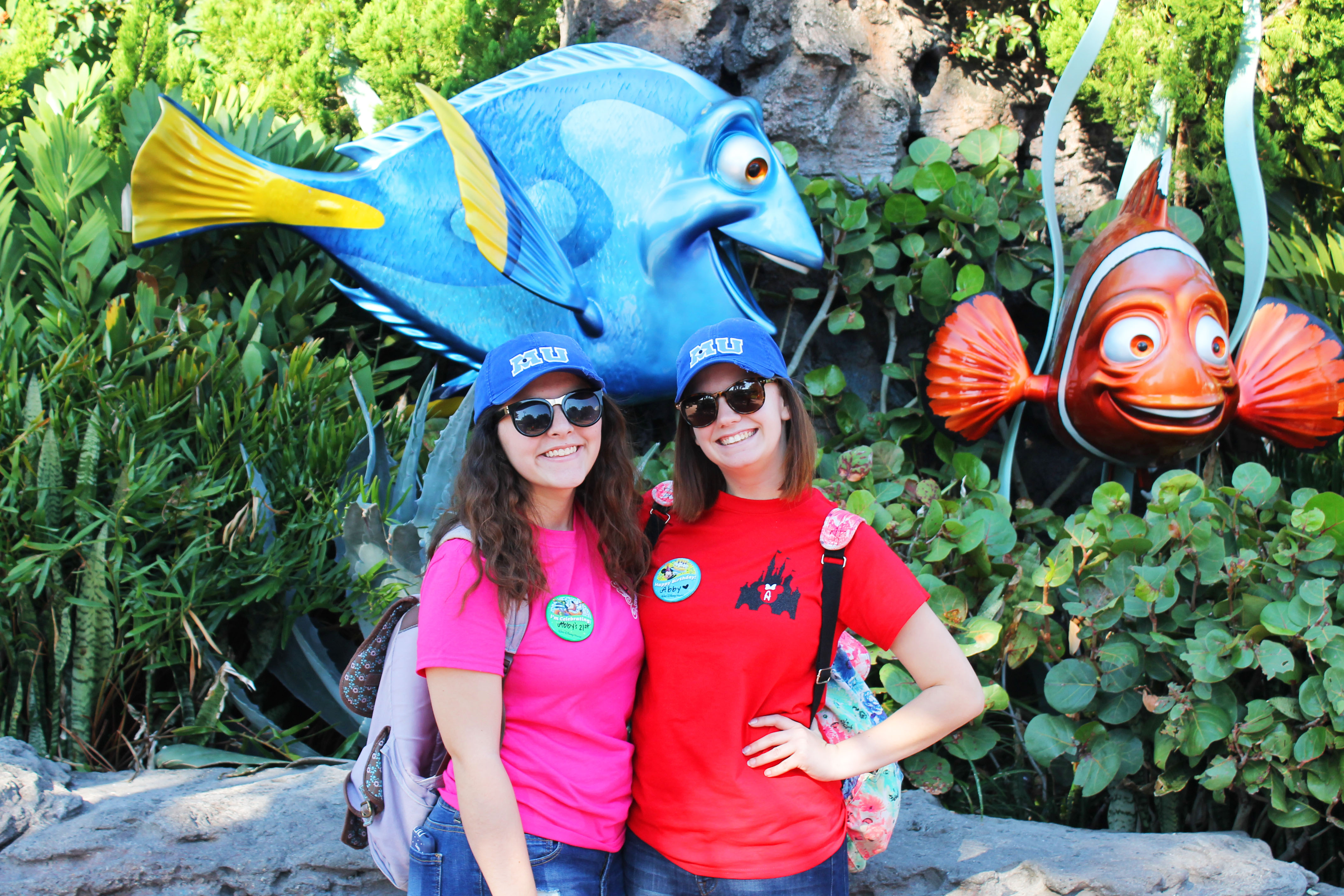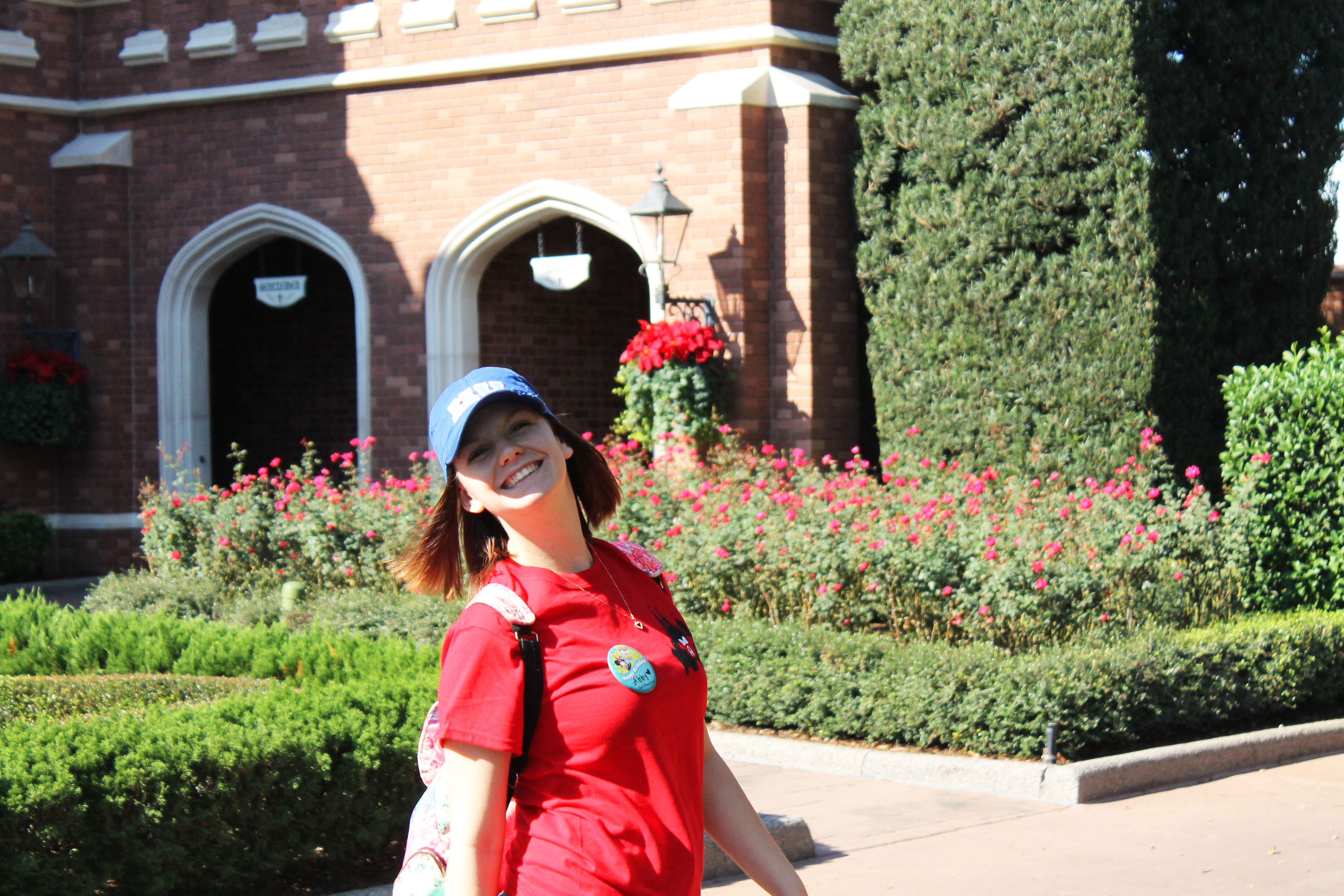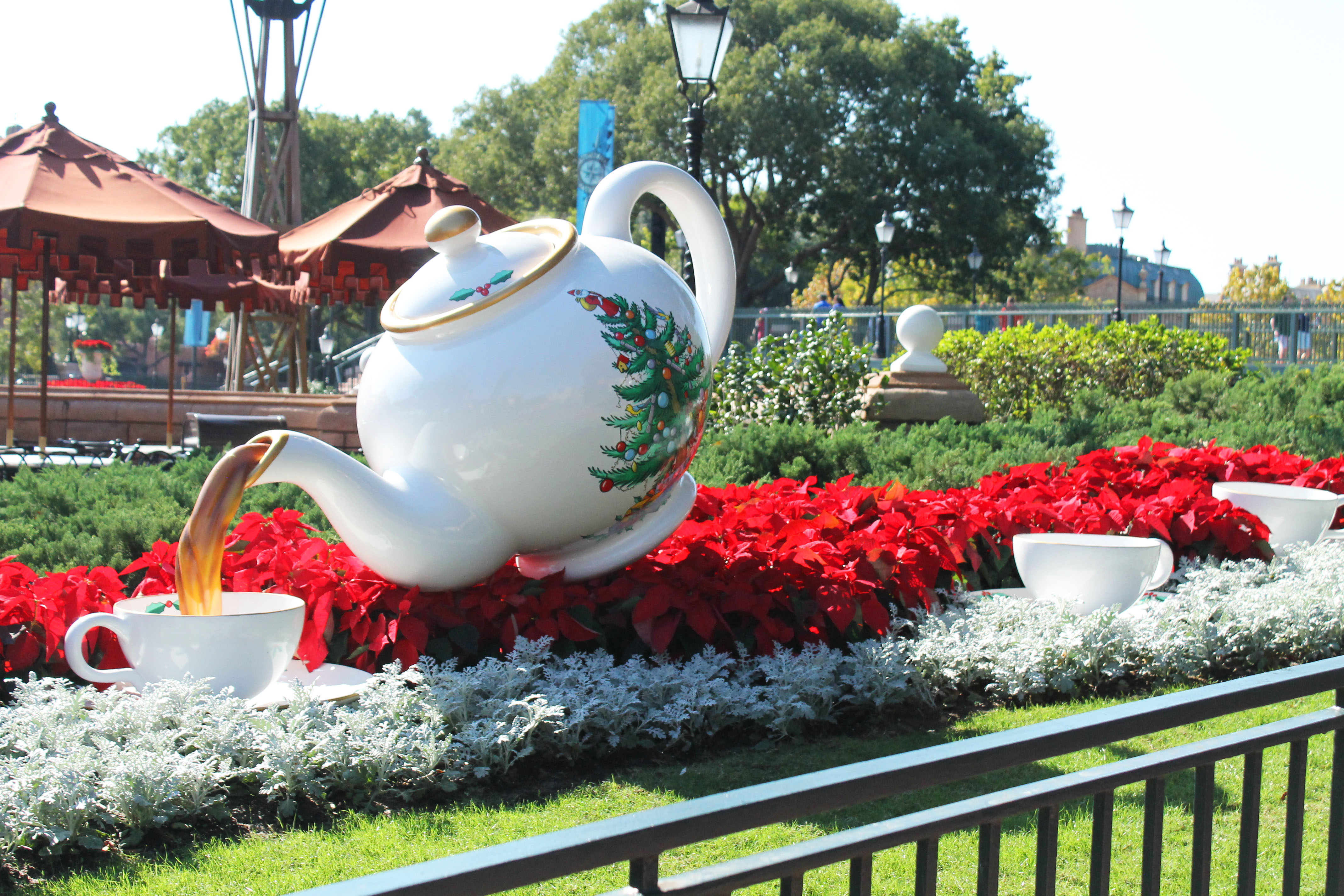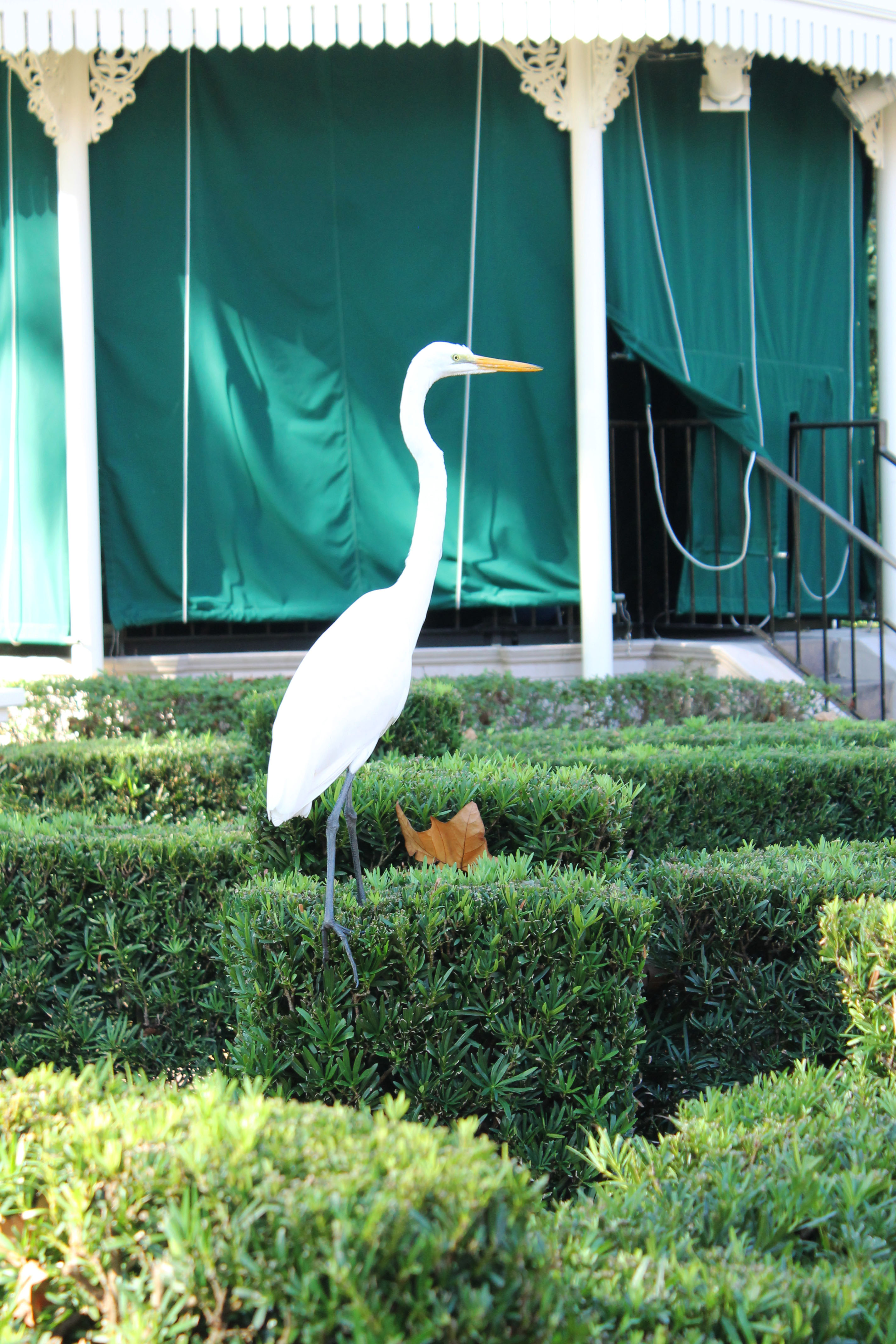 We traveled over to England for a bit and I got so excited! We saw this gorgeous heron which surprised a girl in the courtyard when it flew away, it was quite hilarious. We saw a sign that said Mary Poppins was going to be there in like five minutes so we stayed. She was so sweet, talked to me about the color pink (My favorite) and how it reminded her of a chalk drawing Bert did just the other day! She was the best!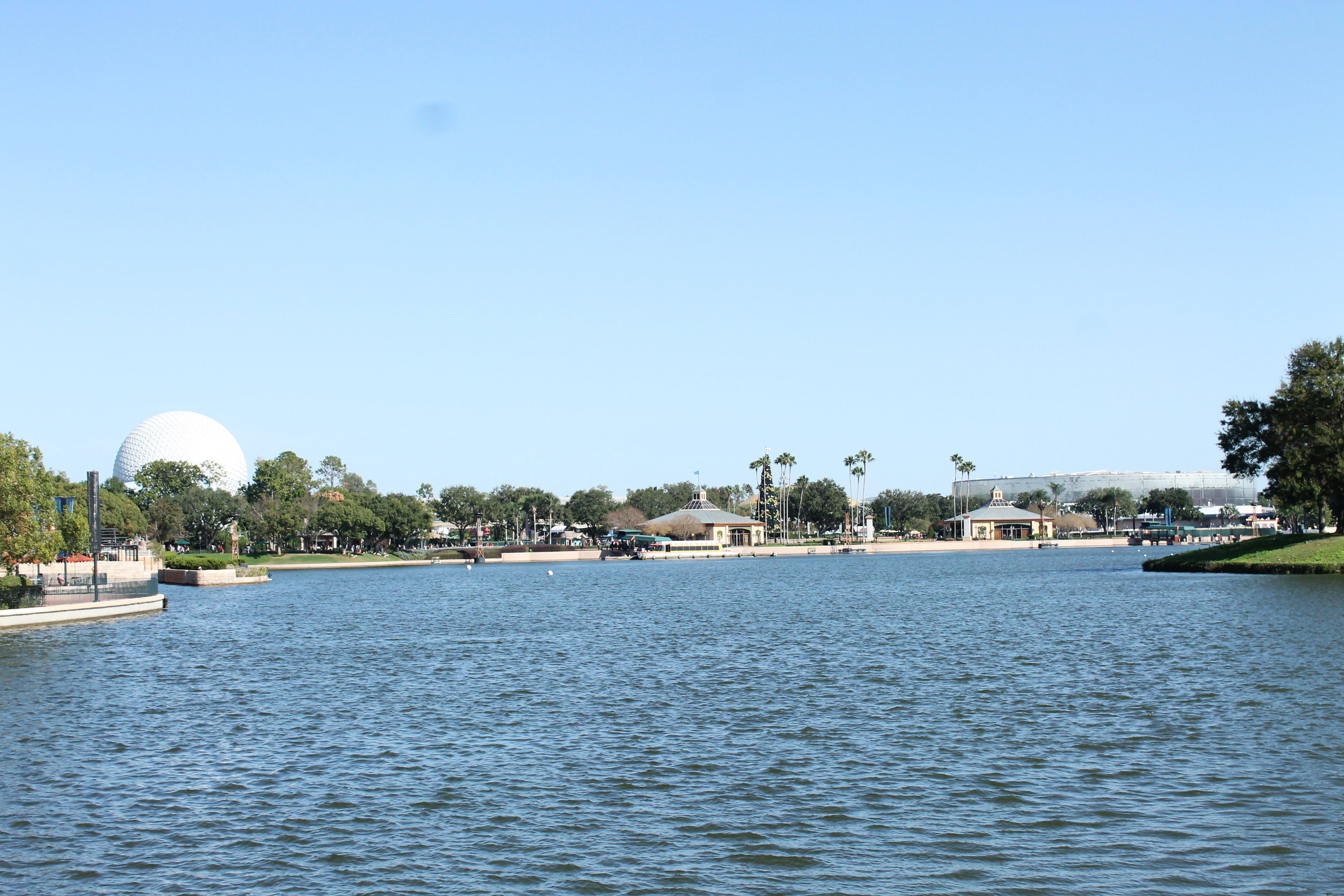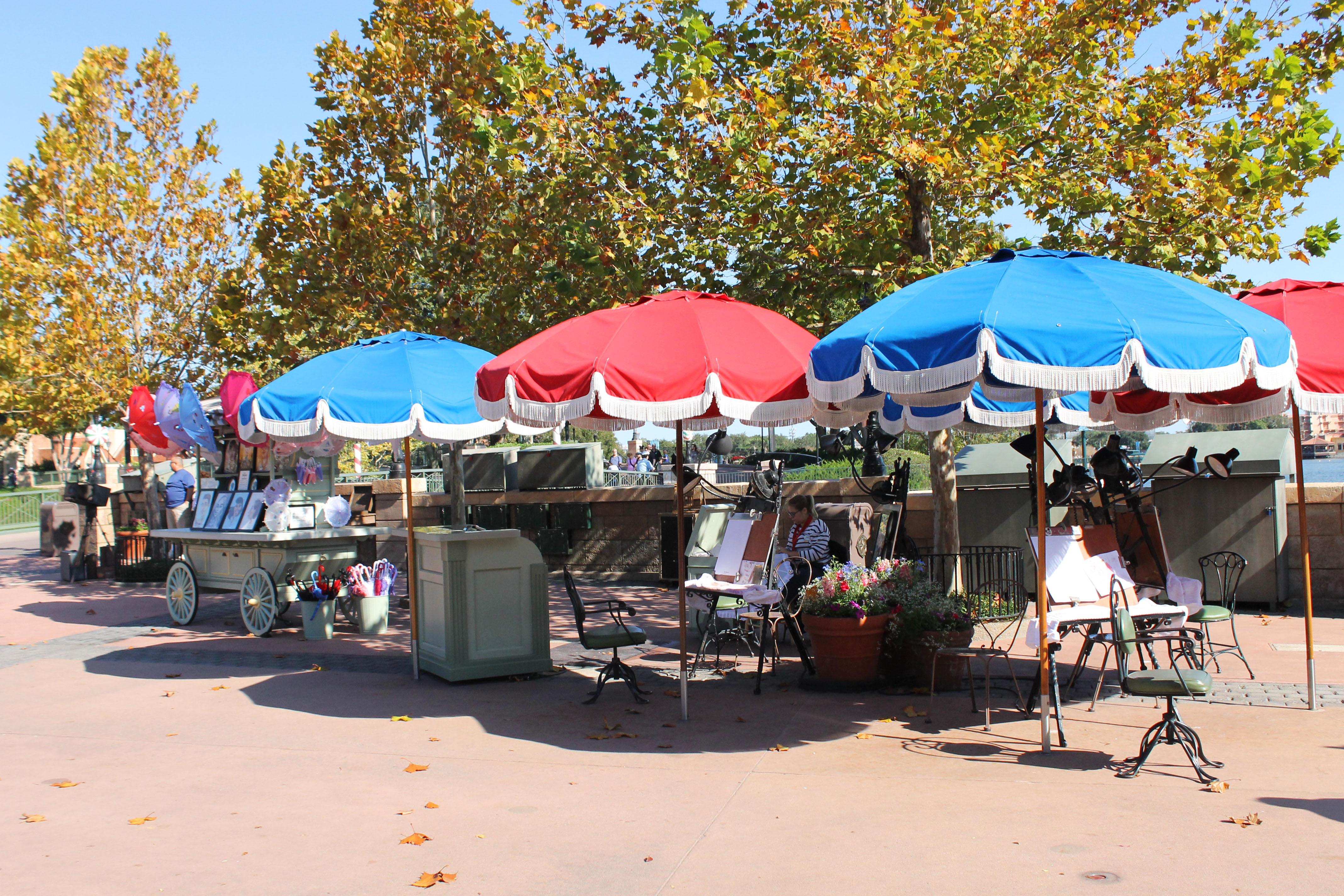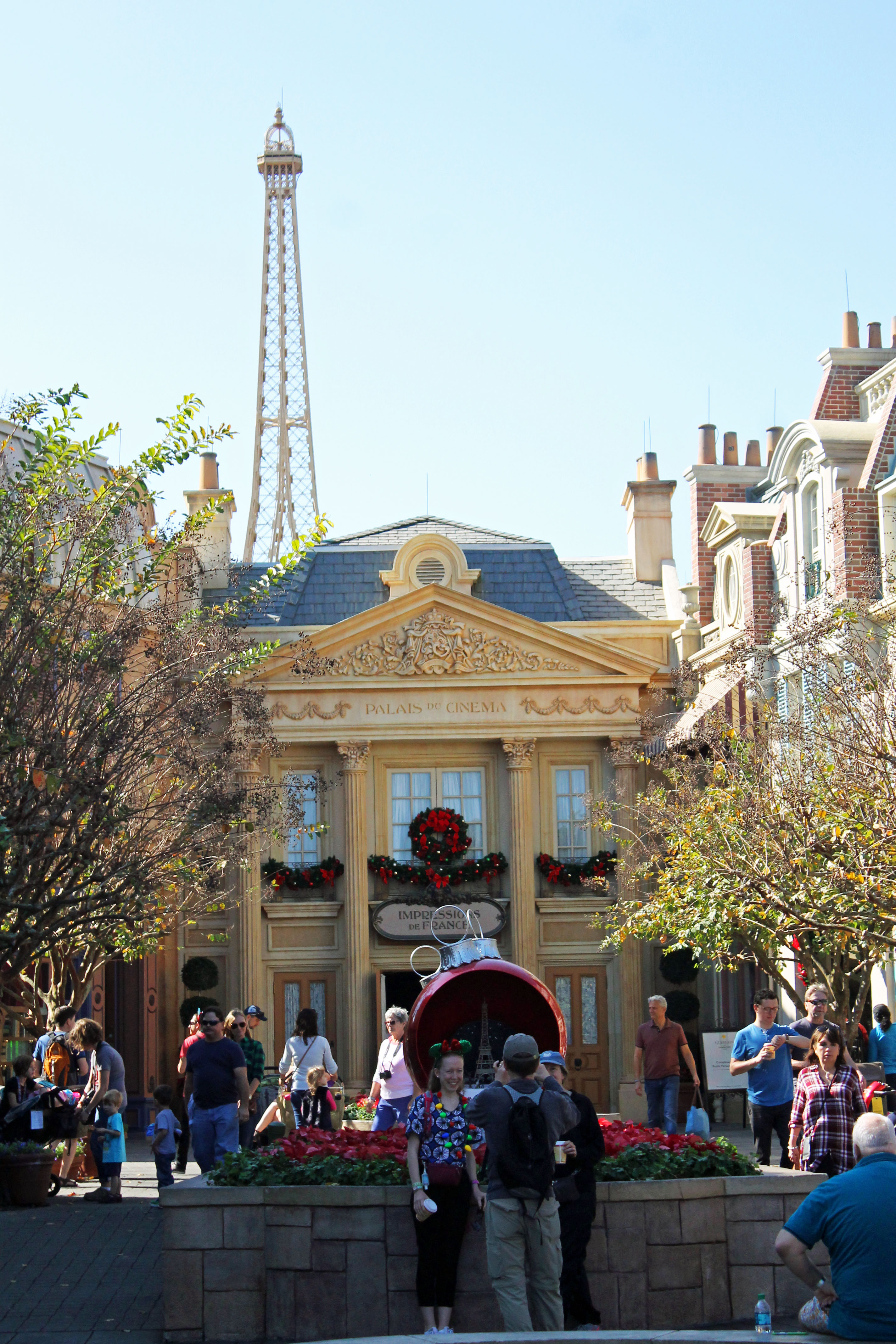 By this time, we didn't really have any fast passes to use so we were on our own time. We kept walking through the countries, just taking it all in. I loved walking around to the other countries and seeing the difference in all of them!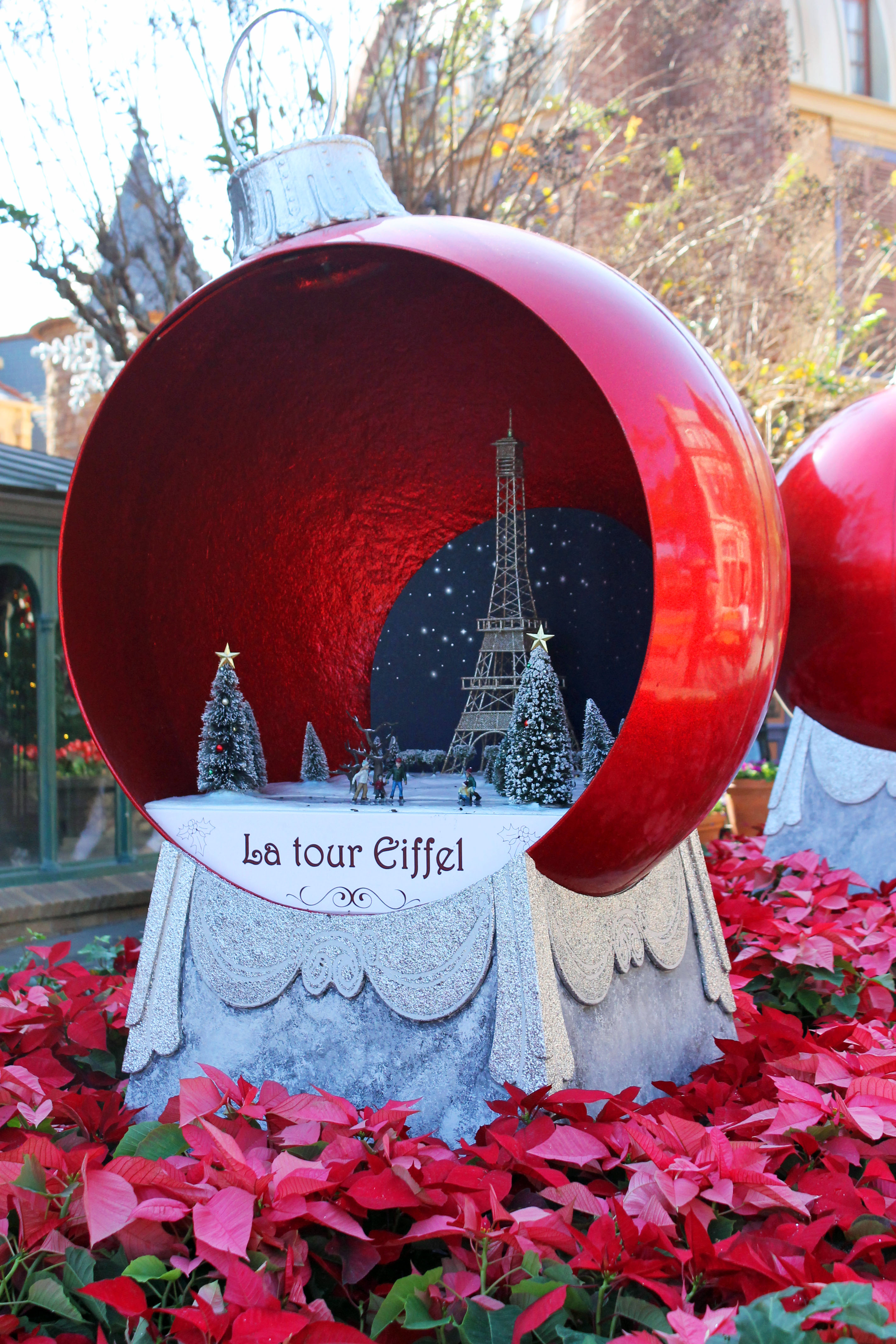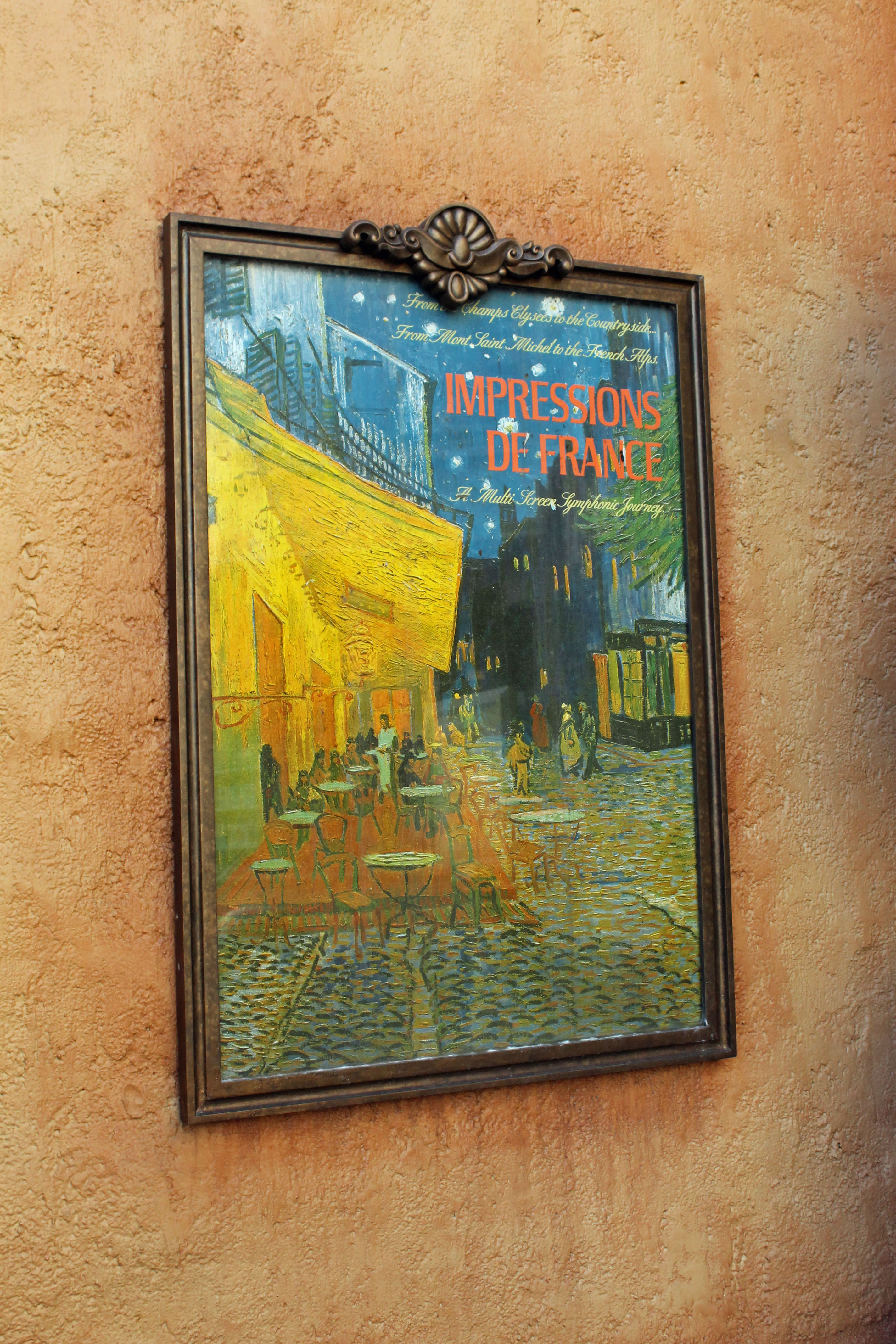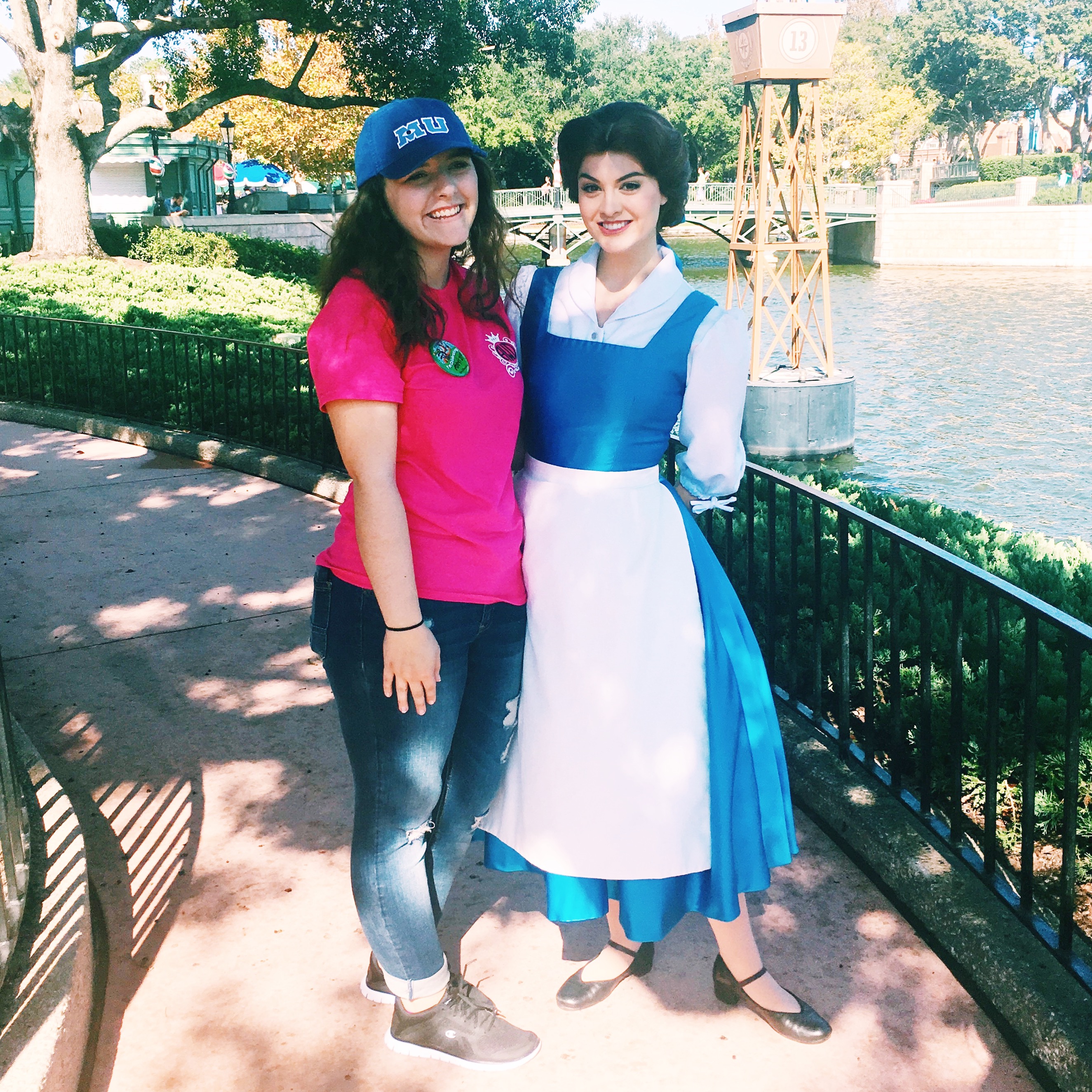 Abby spotted Belle down by the water in France and we literally ran to her. Beauty and the Beast is my favorite princess movie (soooo excited for the new one in March!) and meeting her was number one on our (my) list for the day!! She even said au revoir to me as we left!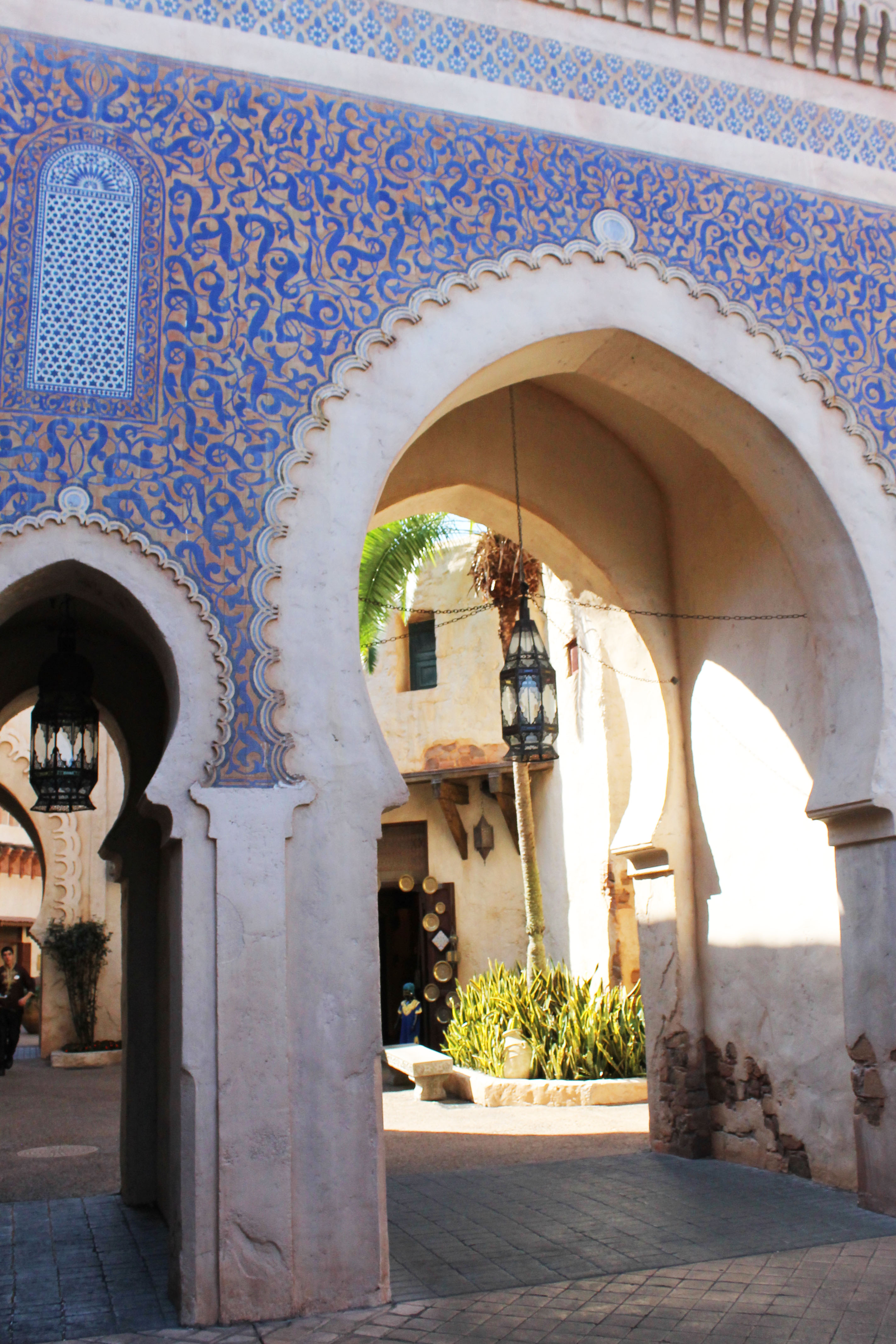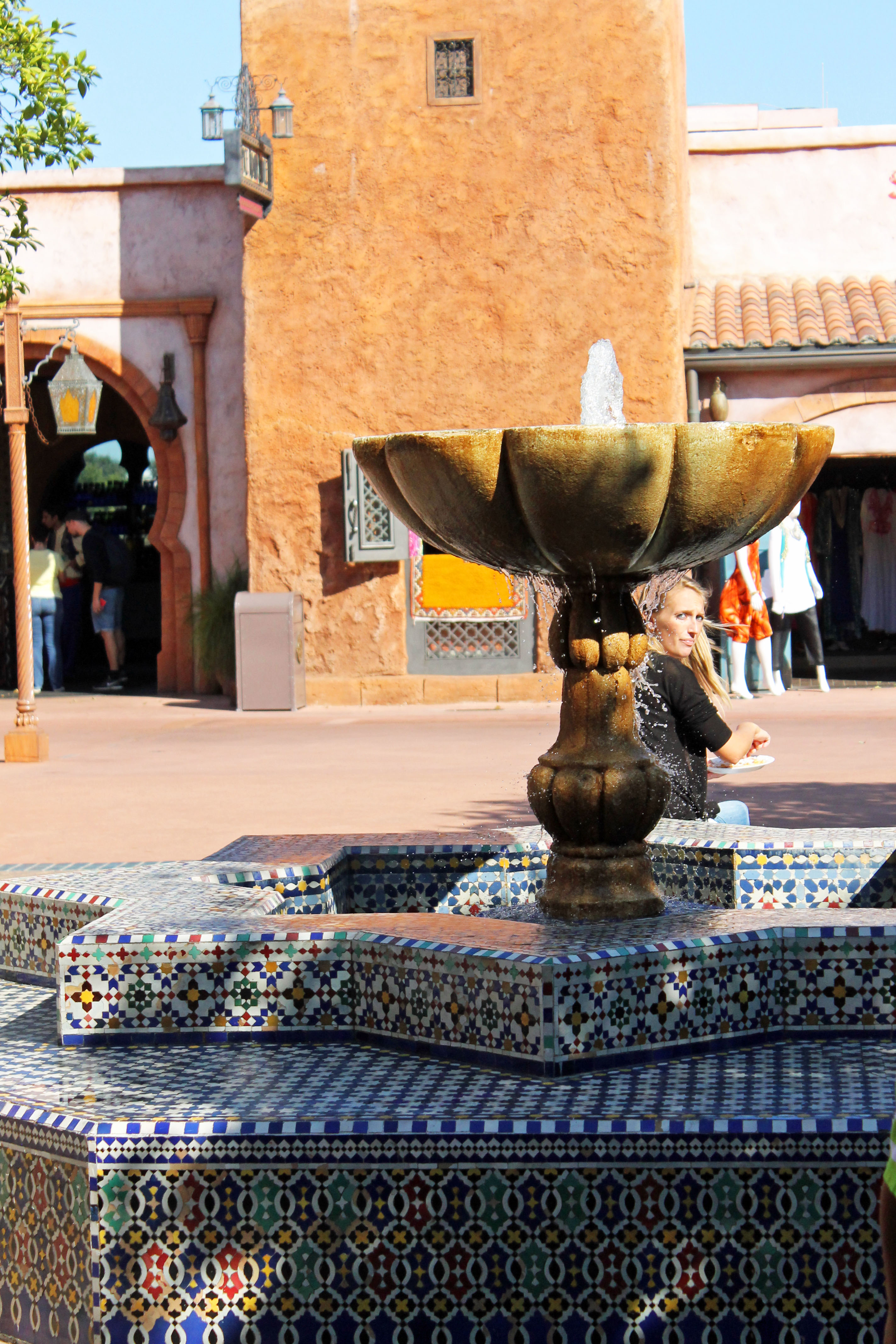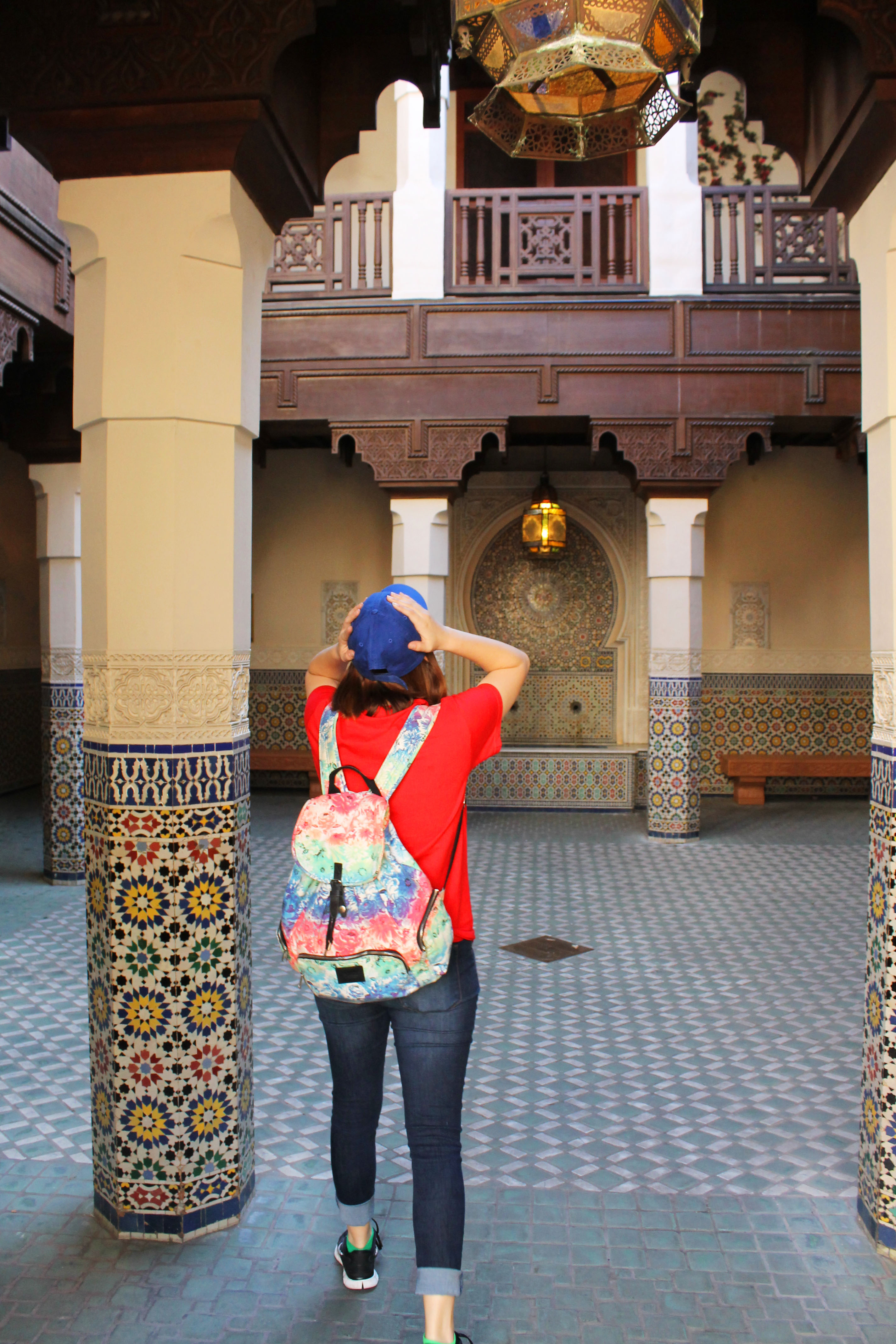 Next up we hit Morocco! It was amazing with the smells, the food, the colors, the music, everything! It was really cool to walk through! We also heard this dad and his kids beating on the drums and they were so good that I didn't even realize at first it was a track being played!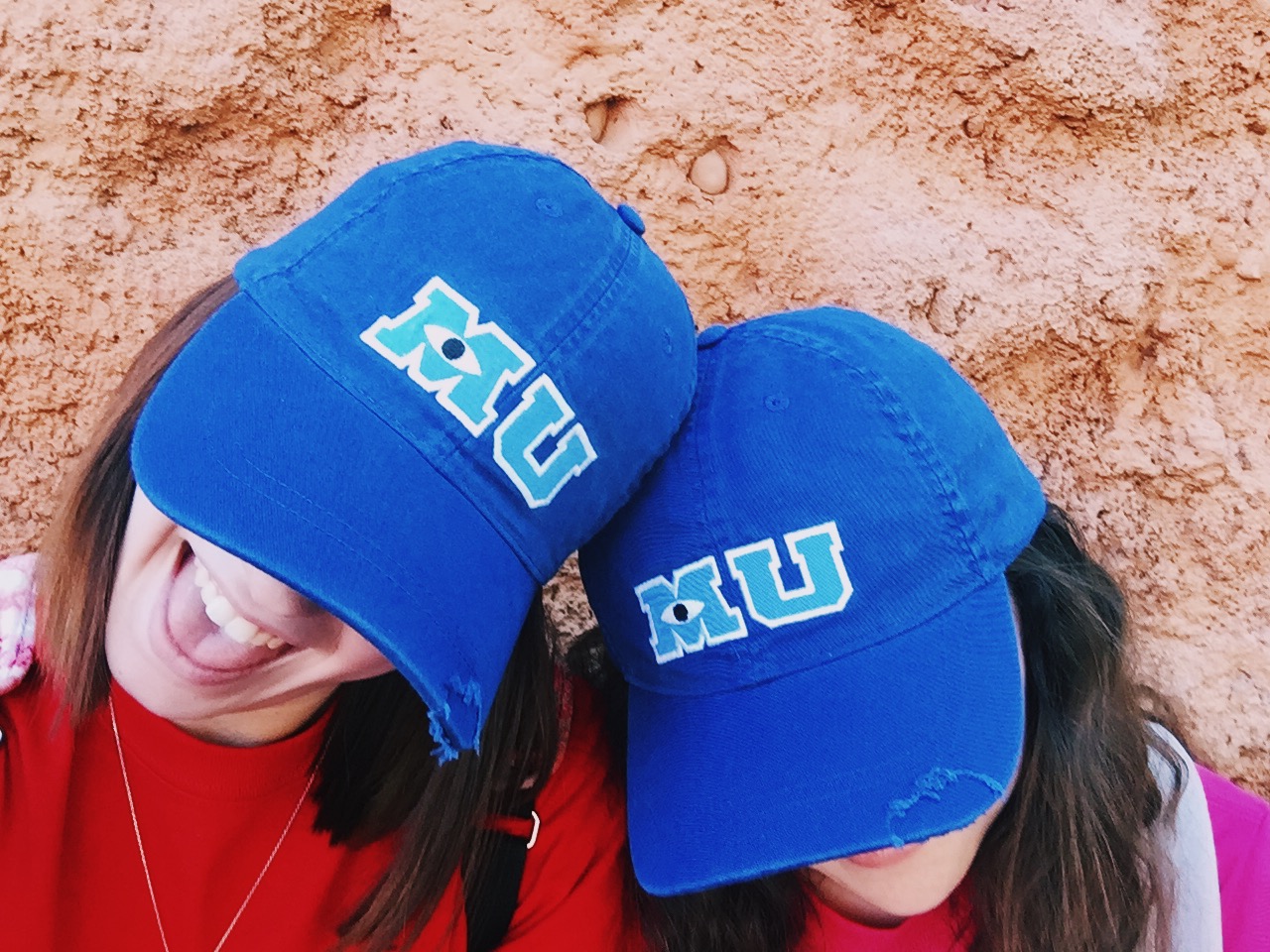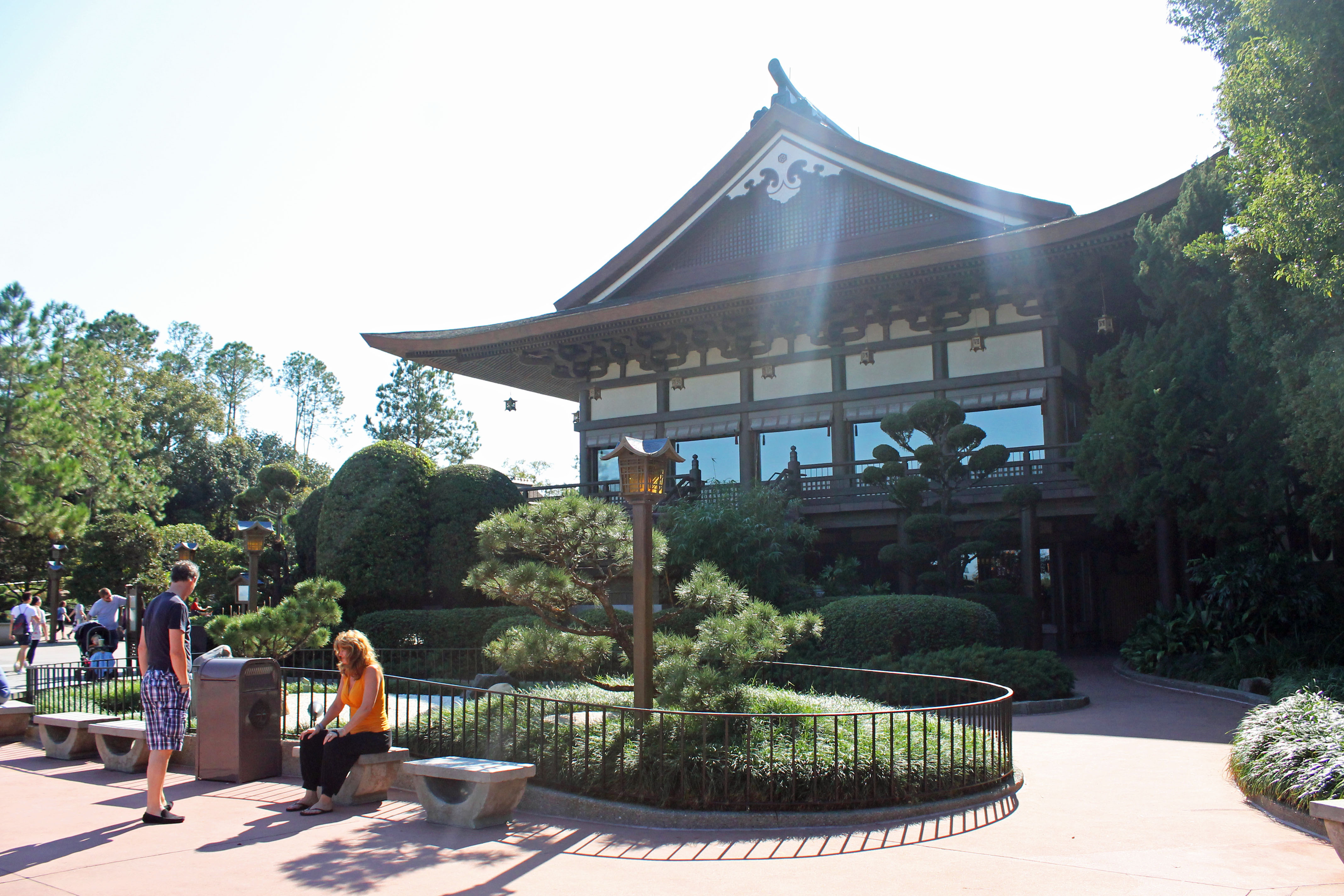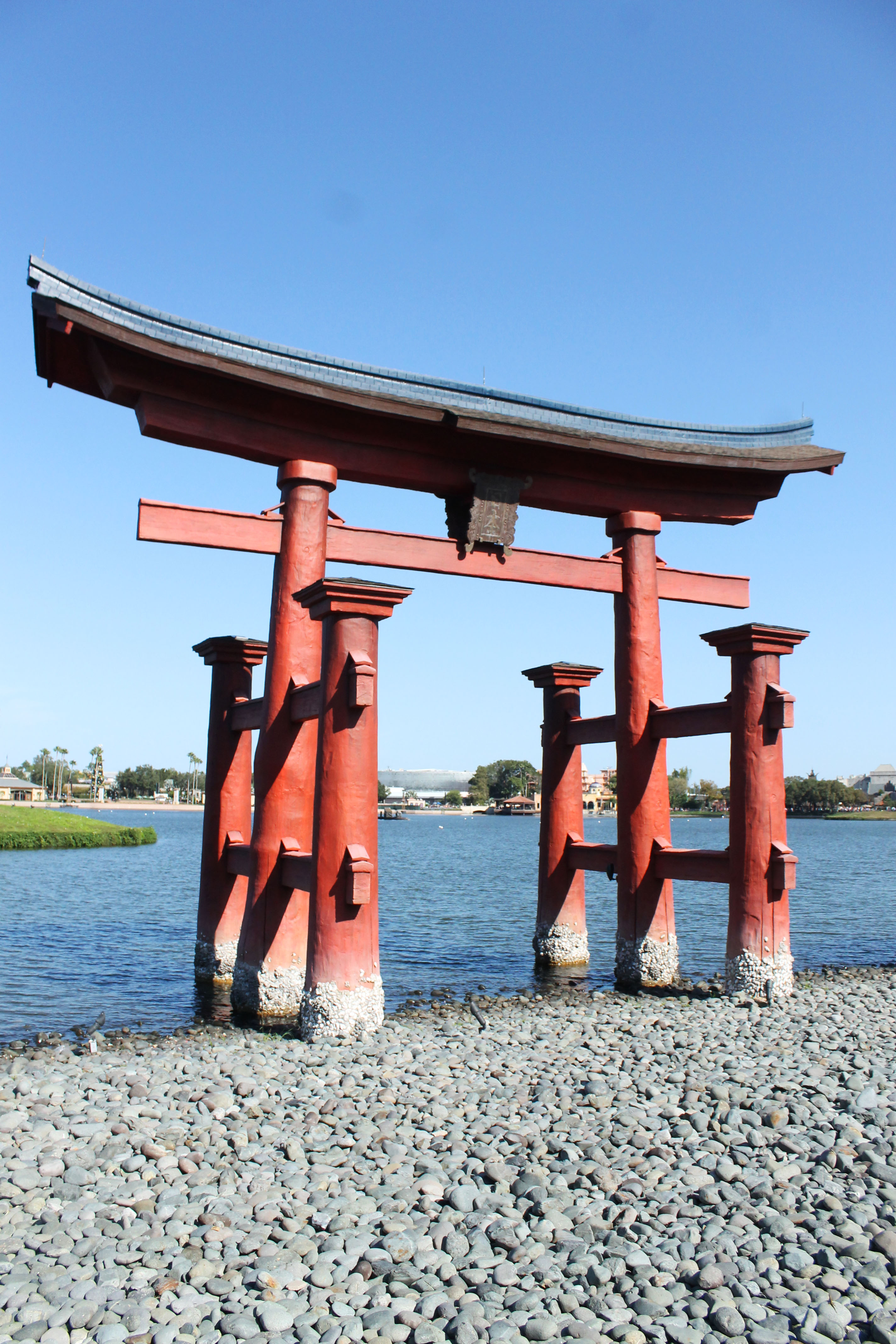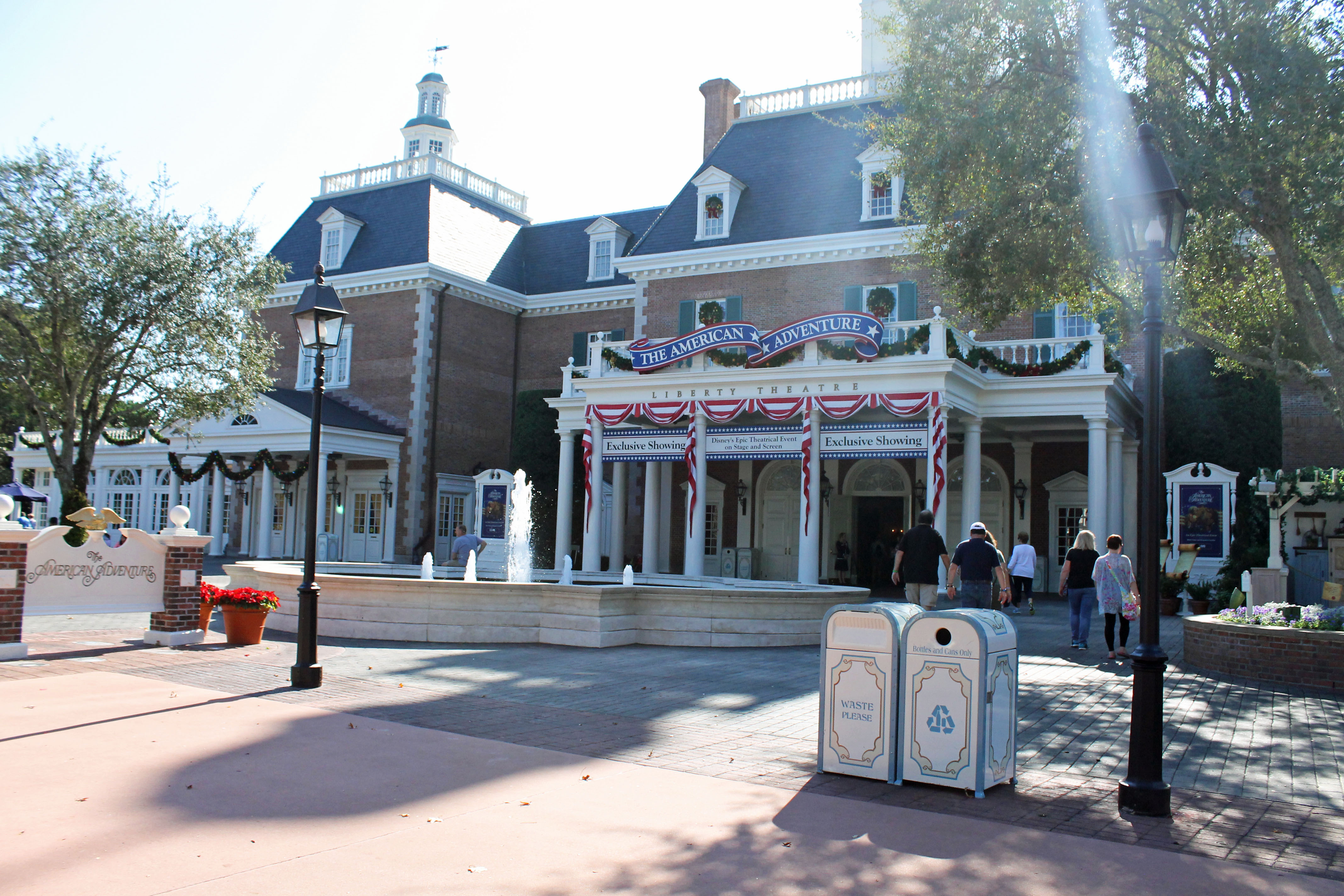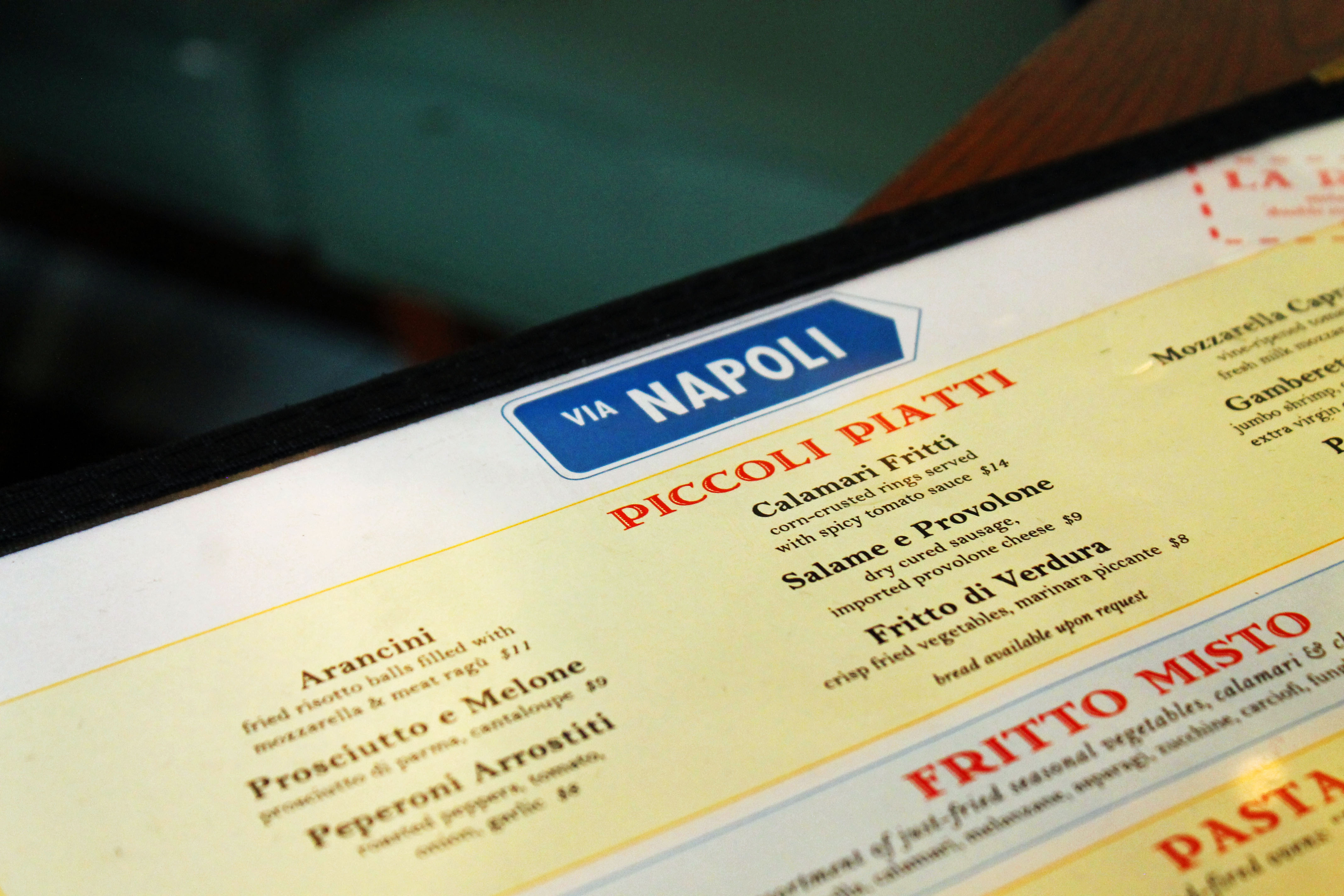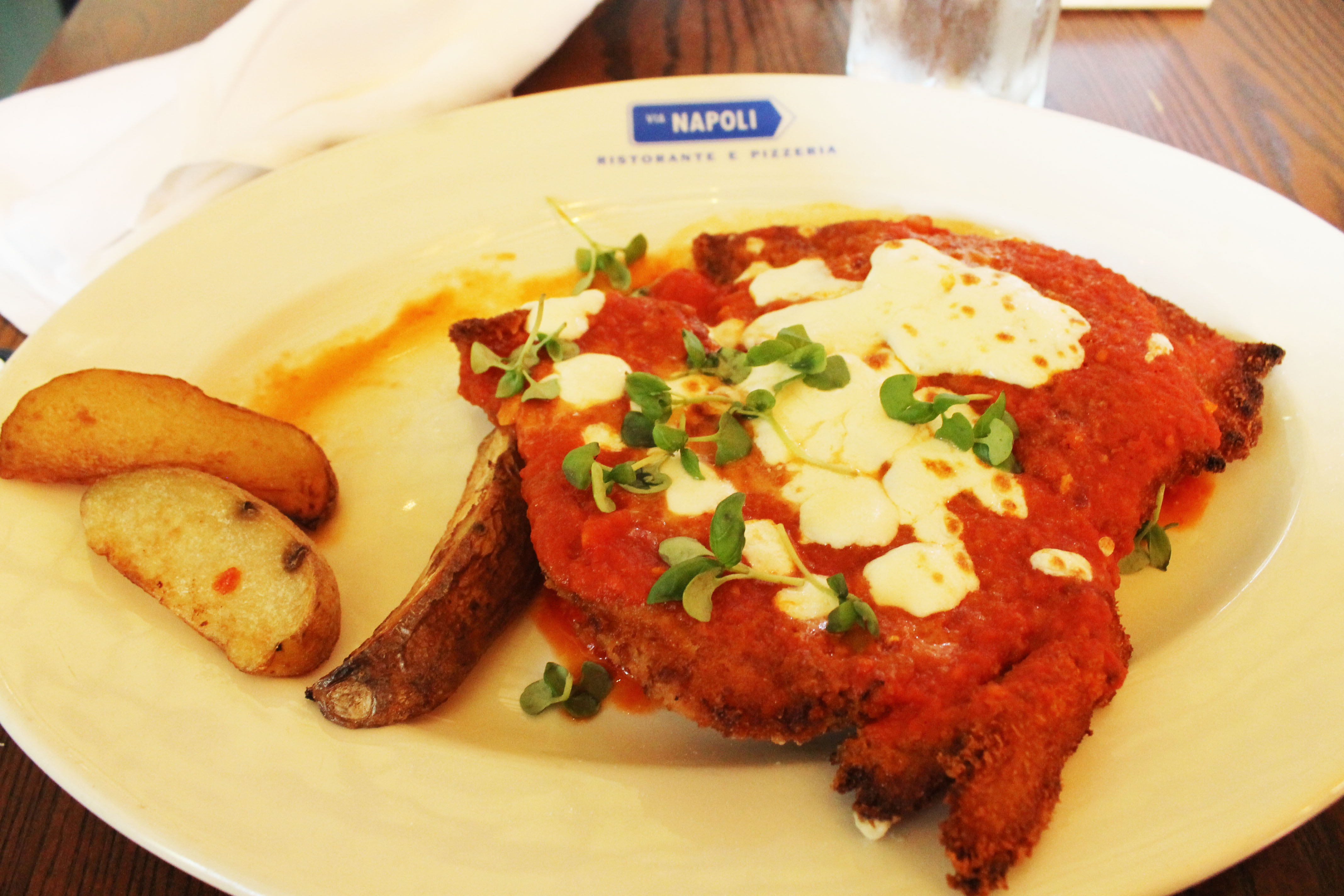 By this time, we were starting to get pretty hungry. If you didn't know, Epcot has 10 (I think) different countries around the lagoon. If you don't know, I'm obsessed with Italy. One day, I'm going to travel there. But for now, I'm just learning Italian in school and visiting via Disney World. Let me tell you. I got so giddy just walking in! I felt like I had been transported! We ate at Via Napoli. Abby got spaghetti and meatballs (a classic, can't go wrong, was very tasty). I got the Chicken Parmesan. IT WAS THE BEST I HAD EVER TASTED. Abby ate half of it because as you can see it was huge. We also both ate some of the spaghetti. And our waitress was so nice! All of the waitstaff was from Italy and she was from this little town on the island of Sardegna. She told us about it and that not very many people have heard of it. It's a beautiful island and I was so happy that she told us about it!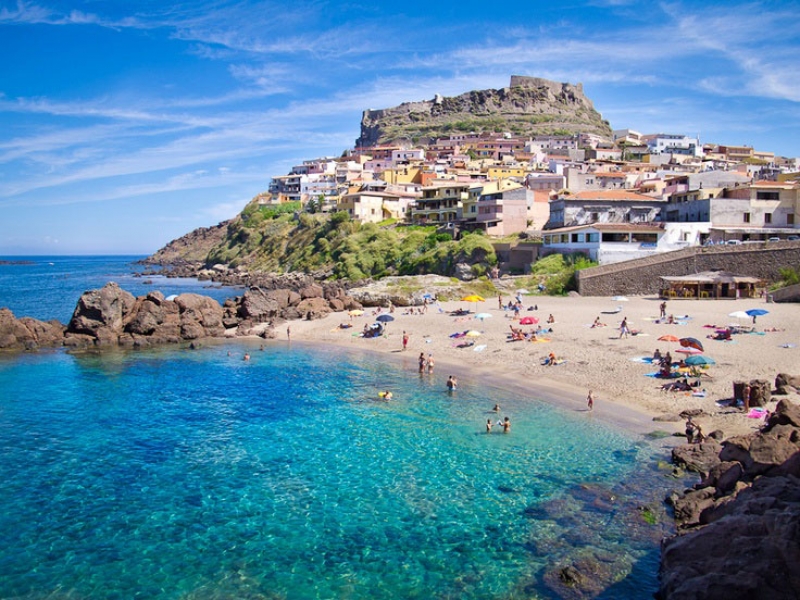 Photo of Sardegna// source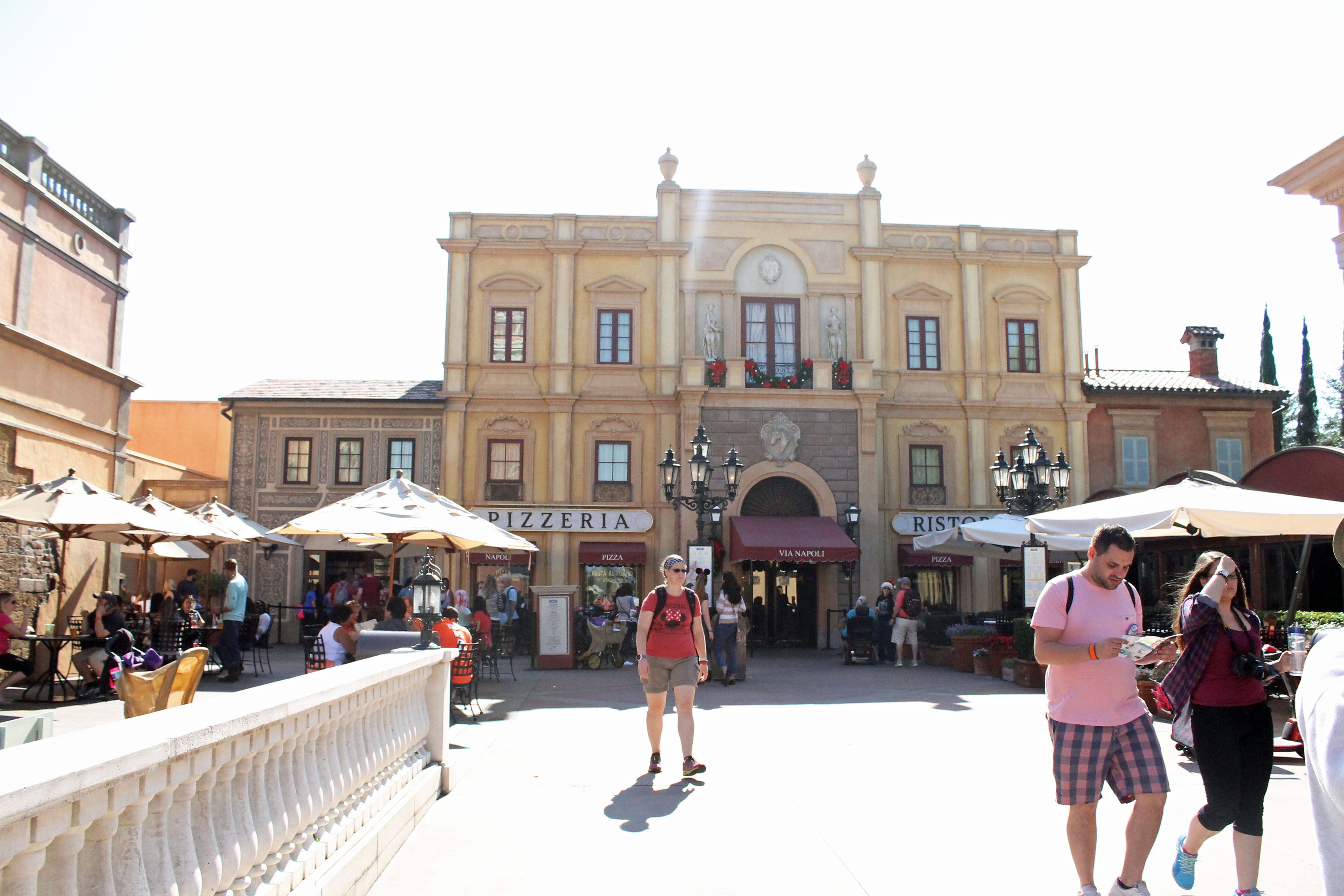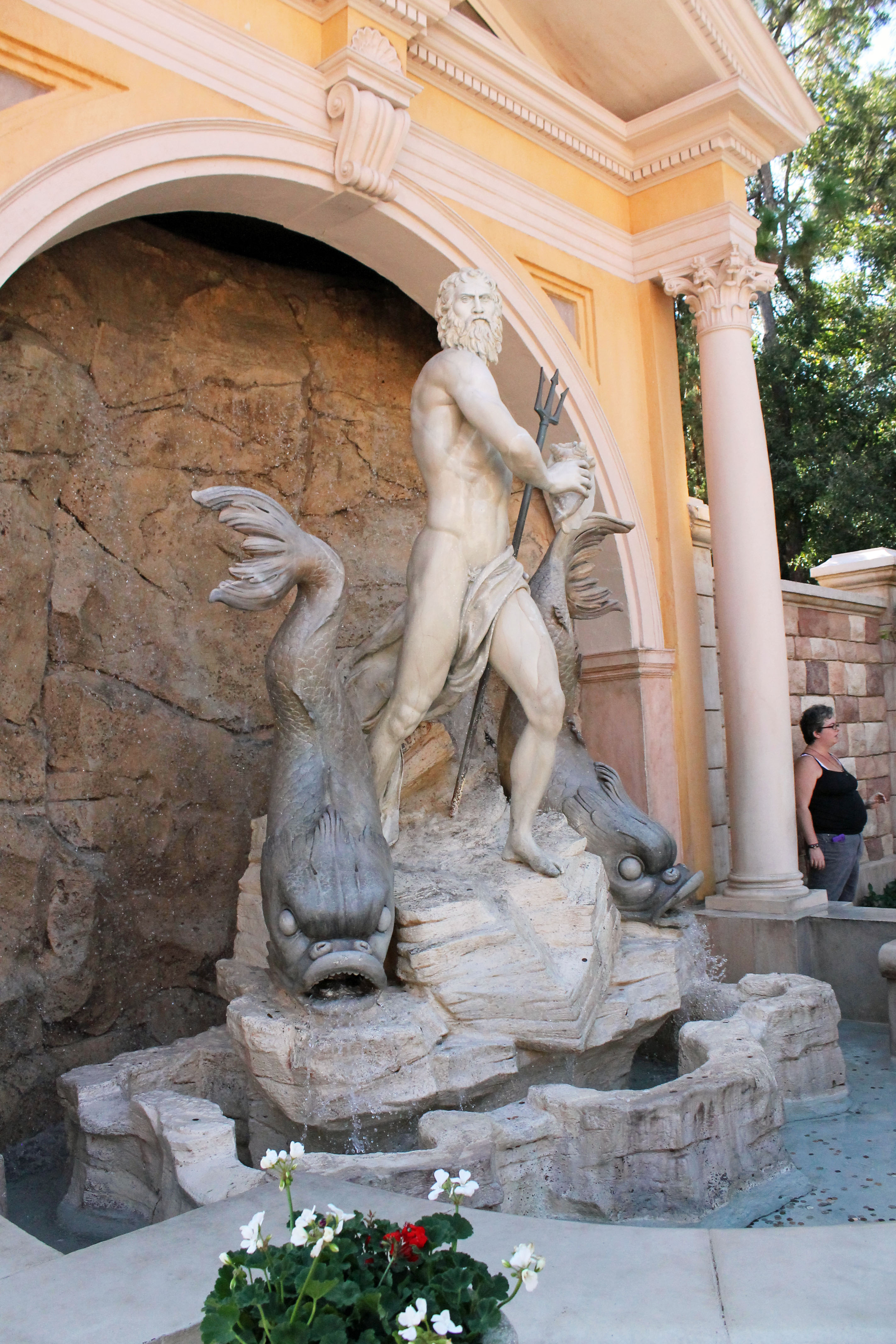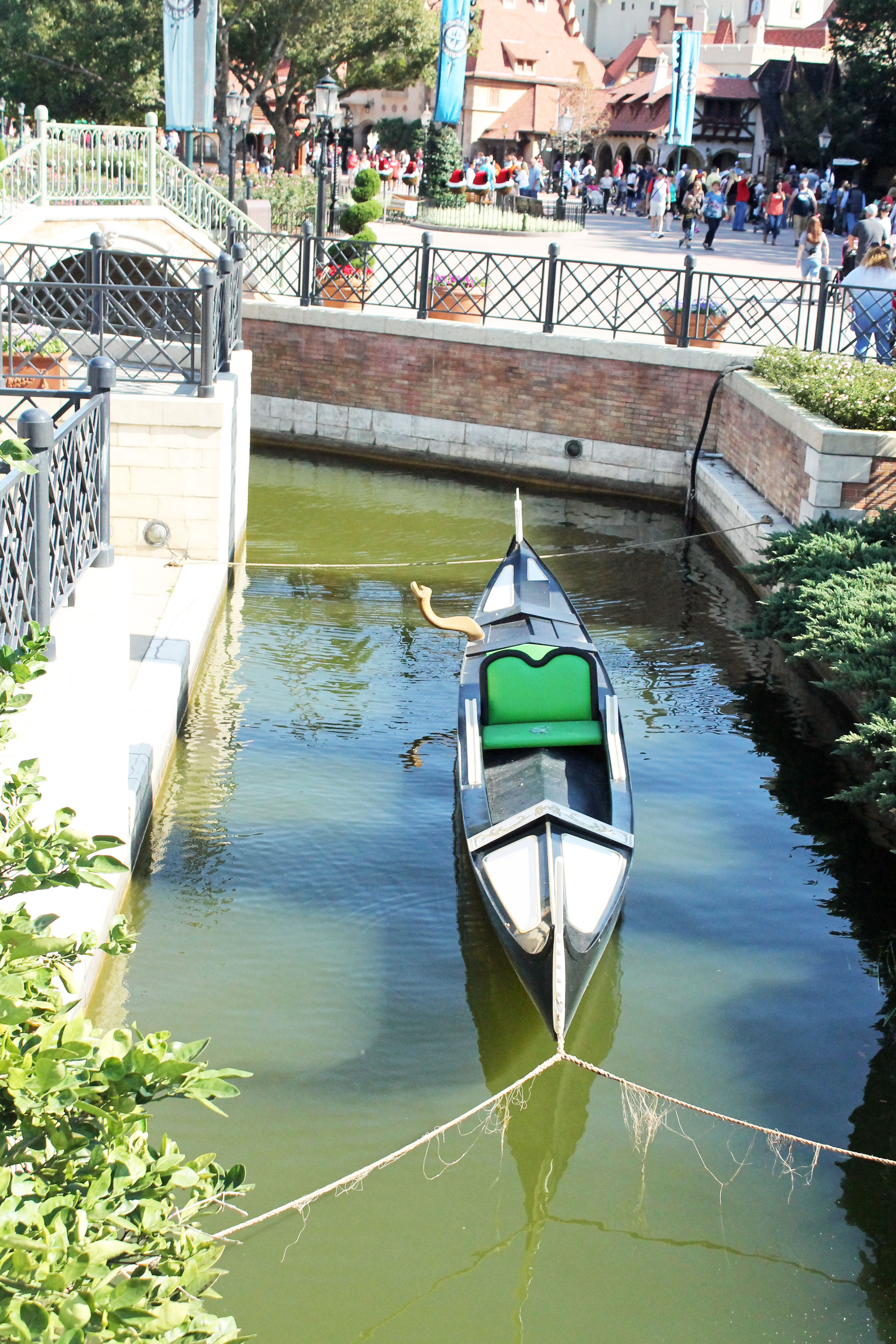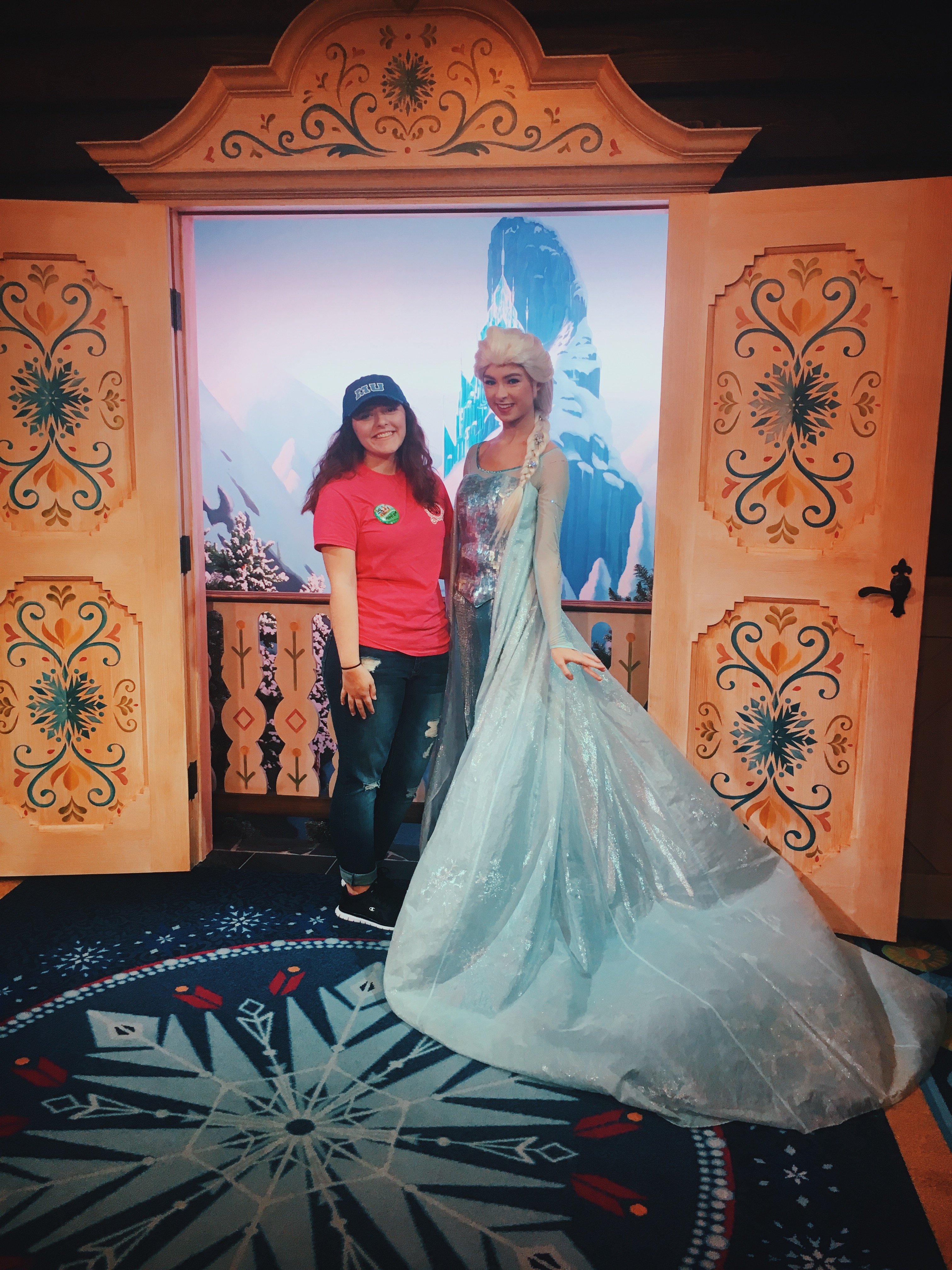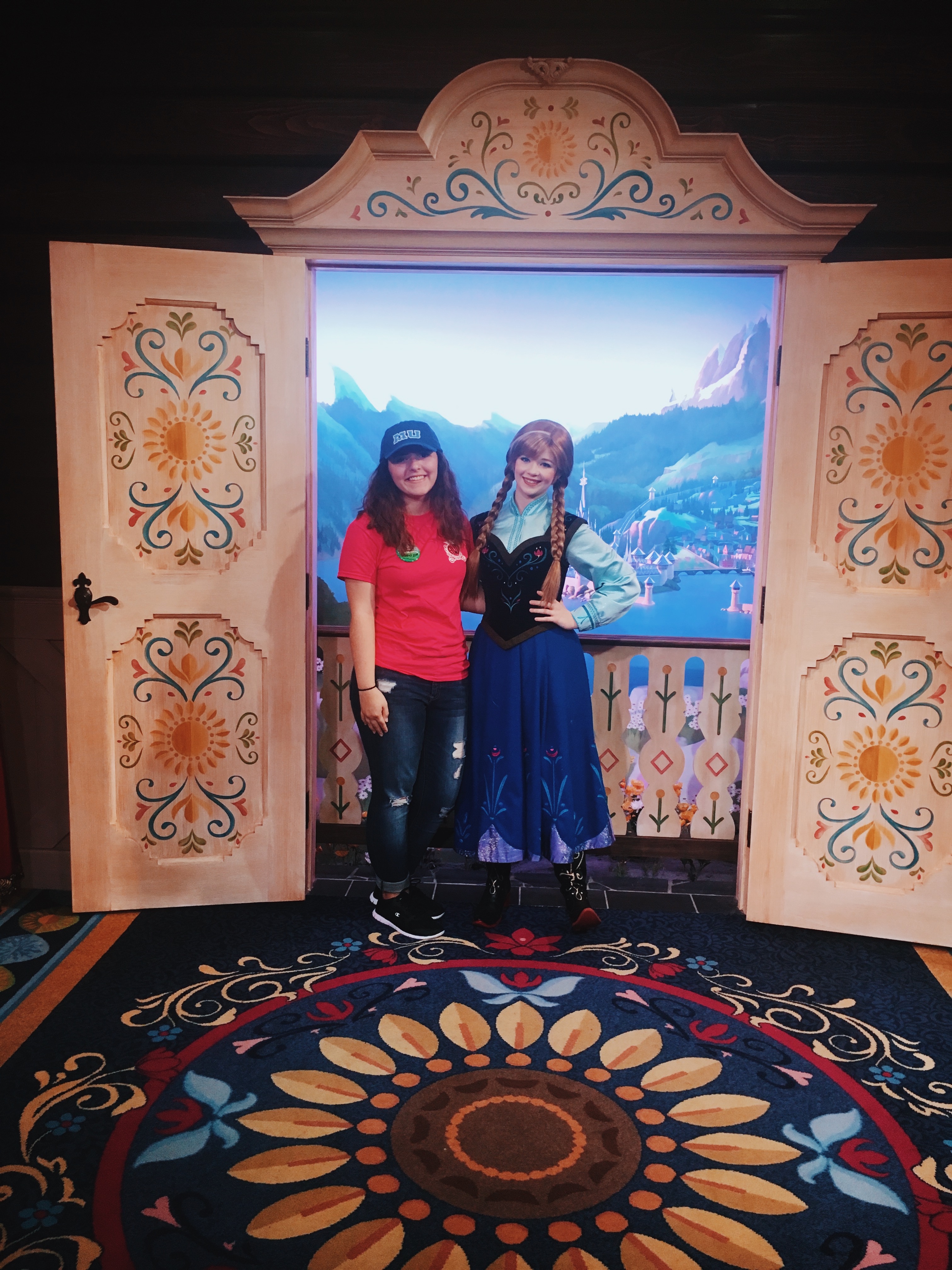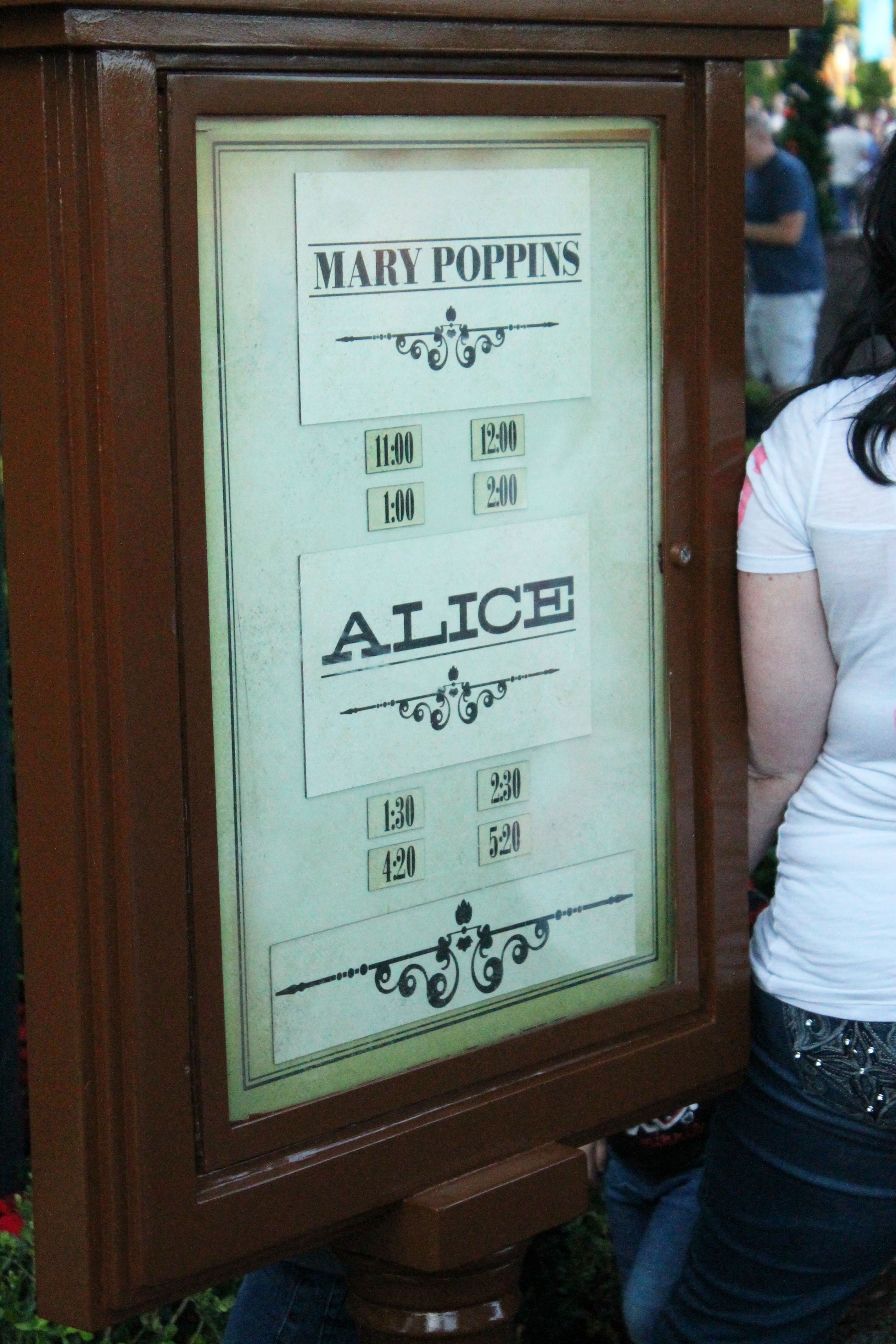 After we met Anna and Elsa in Norway, we knew that Alice was going to be in England so we headed back that way. We were a little bit early and there was a live band playing so we just sat down and listened for a little bit. The band was called British Revolution and they played quite a few good oldies, all of which I knew! They weren't really bad either. The sun was starting to set and it was really such a Disney Moment. I sat there looking at every one all around me, dancing, having a great time, without a care in the world. Everyone there was so happy. Good vibes everywhere. There was this beautiful family near us with two little girls. The girls just danced their hearts out, their mom and dad were so happy, and it was such a Disney moment. I loved it.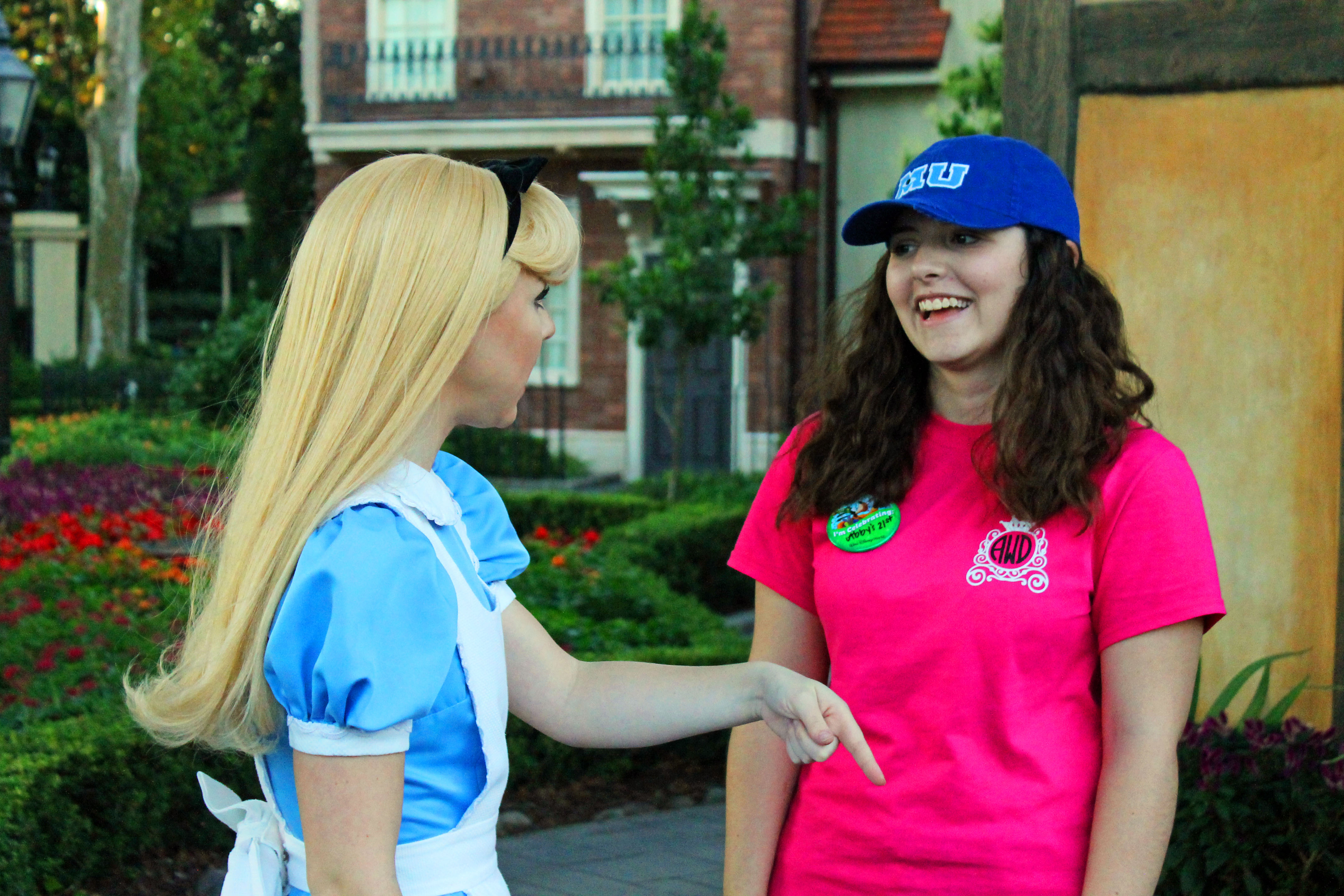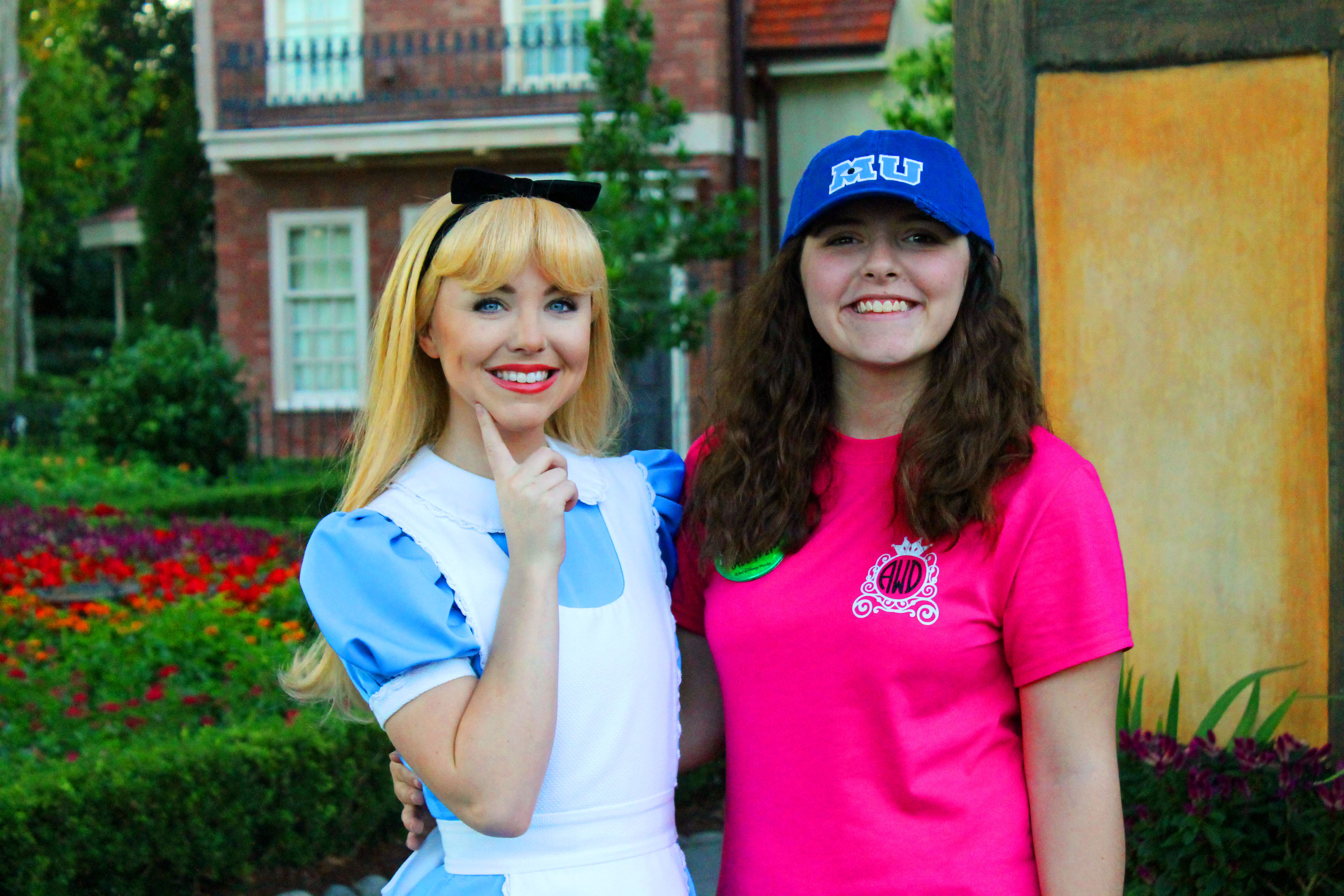 Alice in Wonderland was one of my faaaaaavorite cartoons growing up. I watched it endlessly. I was really really reaaaaally excited to meet her! I was pleasantly surprised when i walked up and she talked EXACTLY like the cartoon! Her voice, how much, and how quickly she talked! It was incredible! Definitely one of my favorite moments of the day!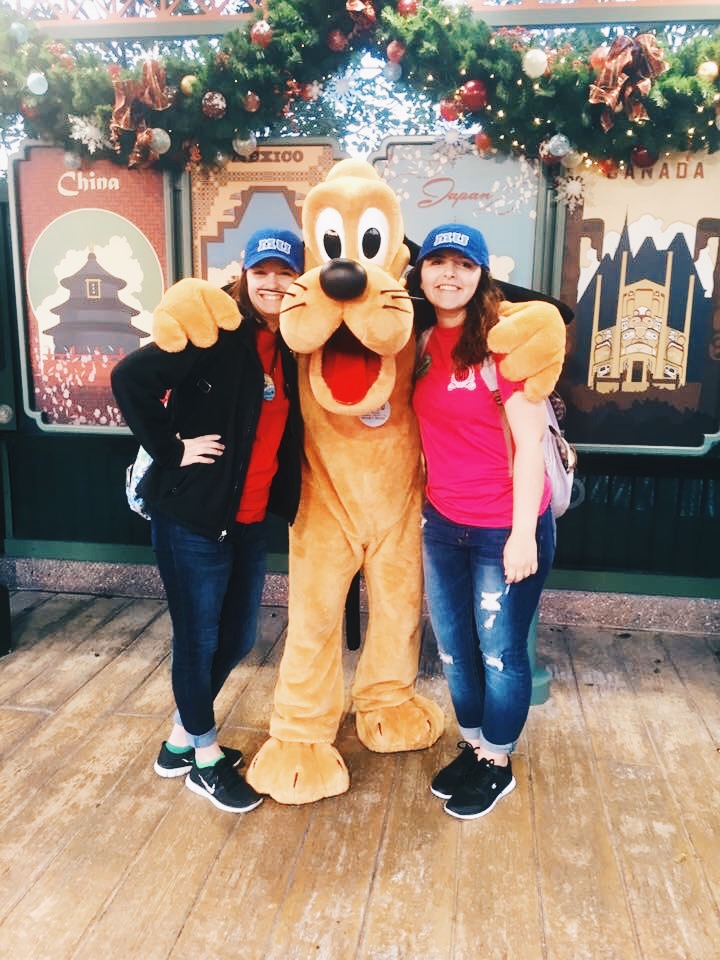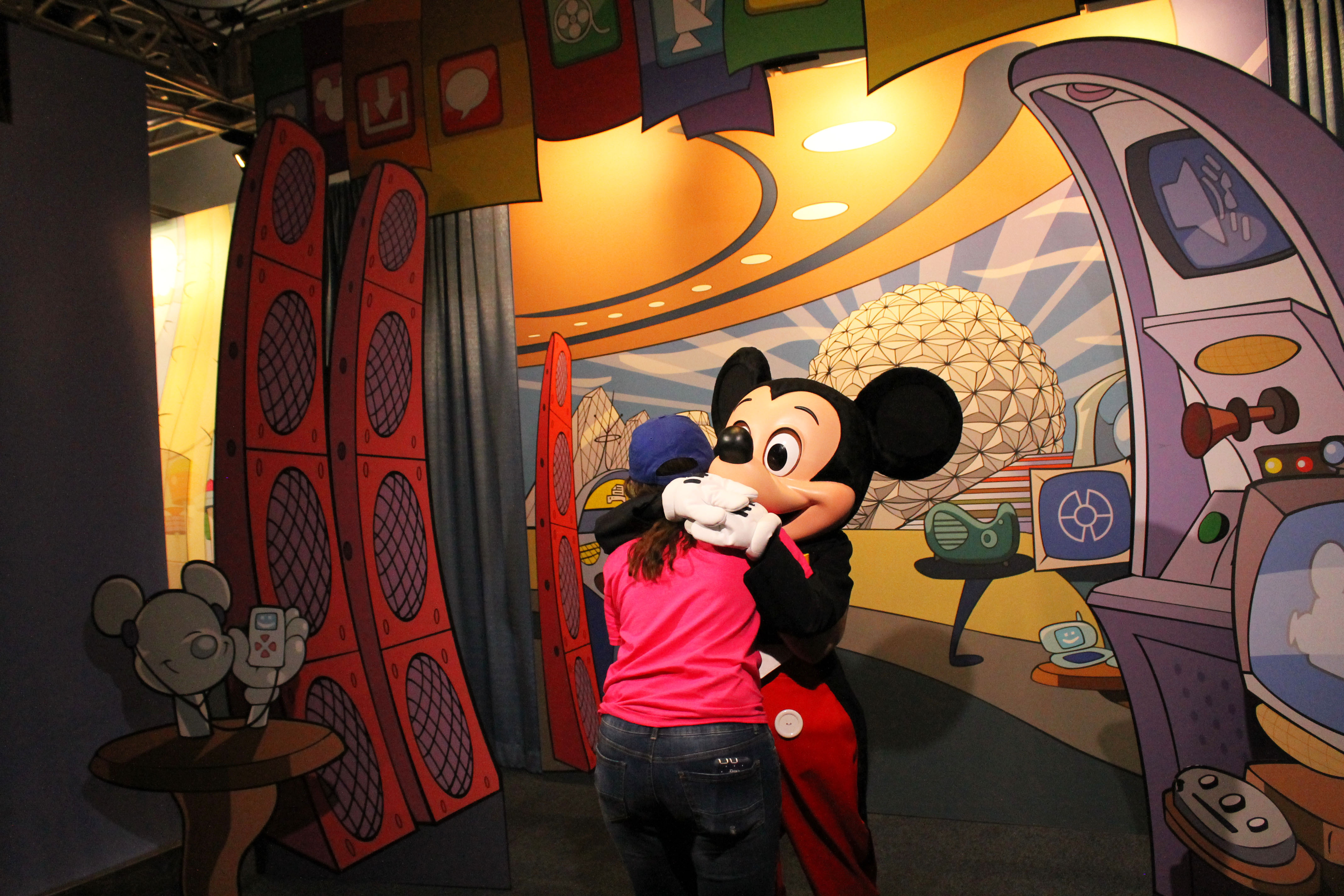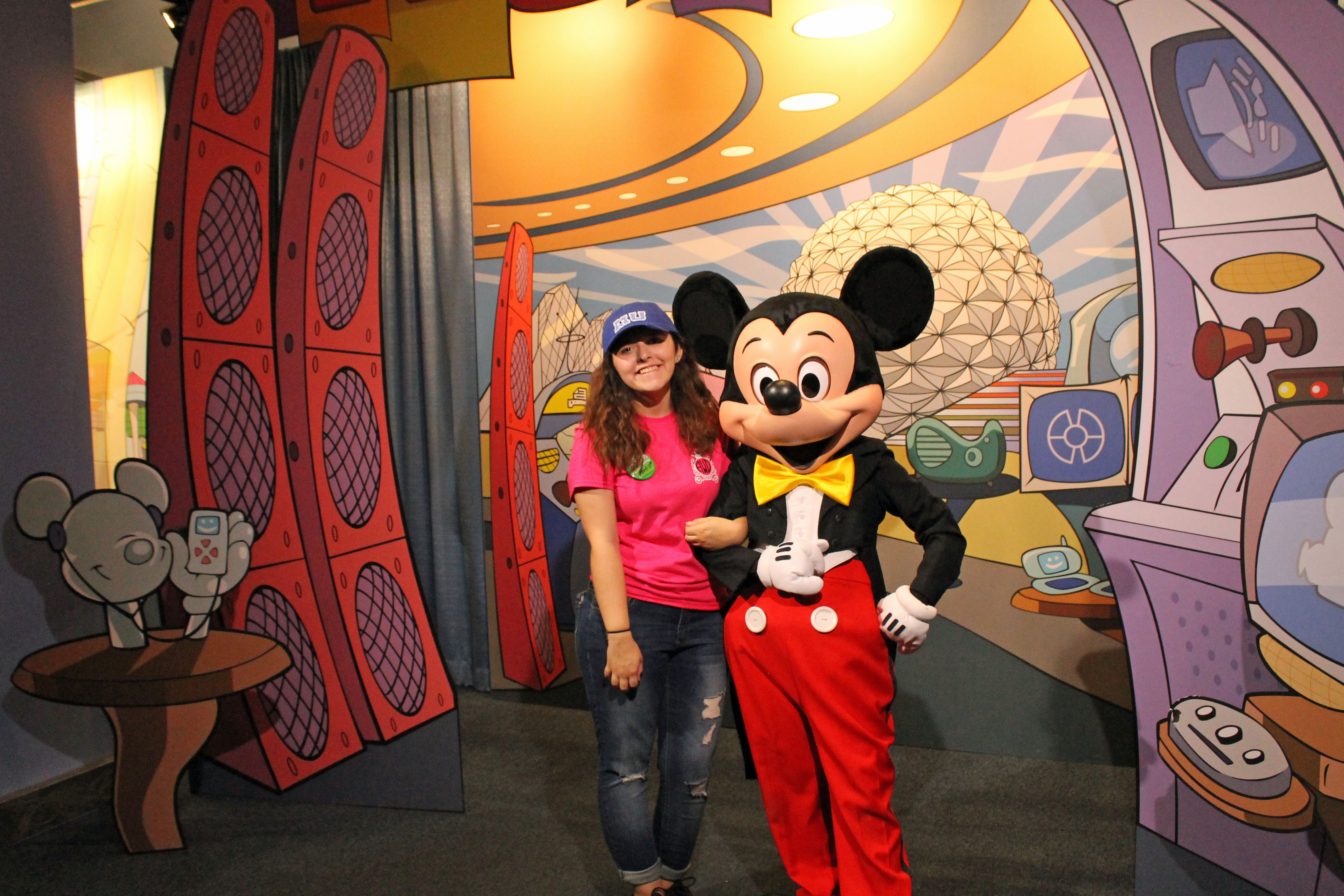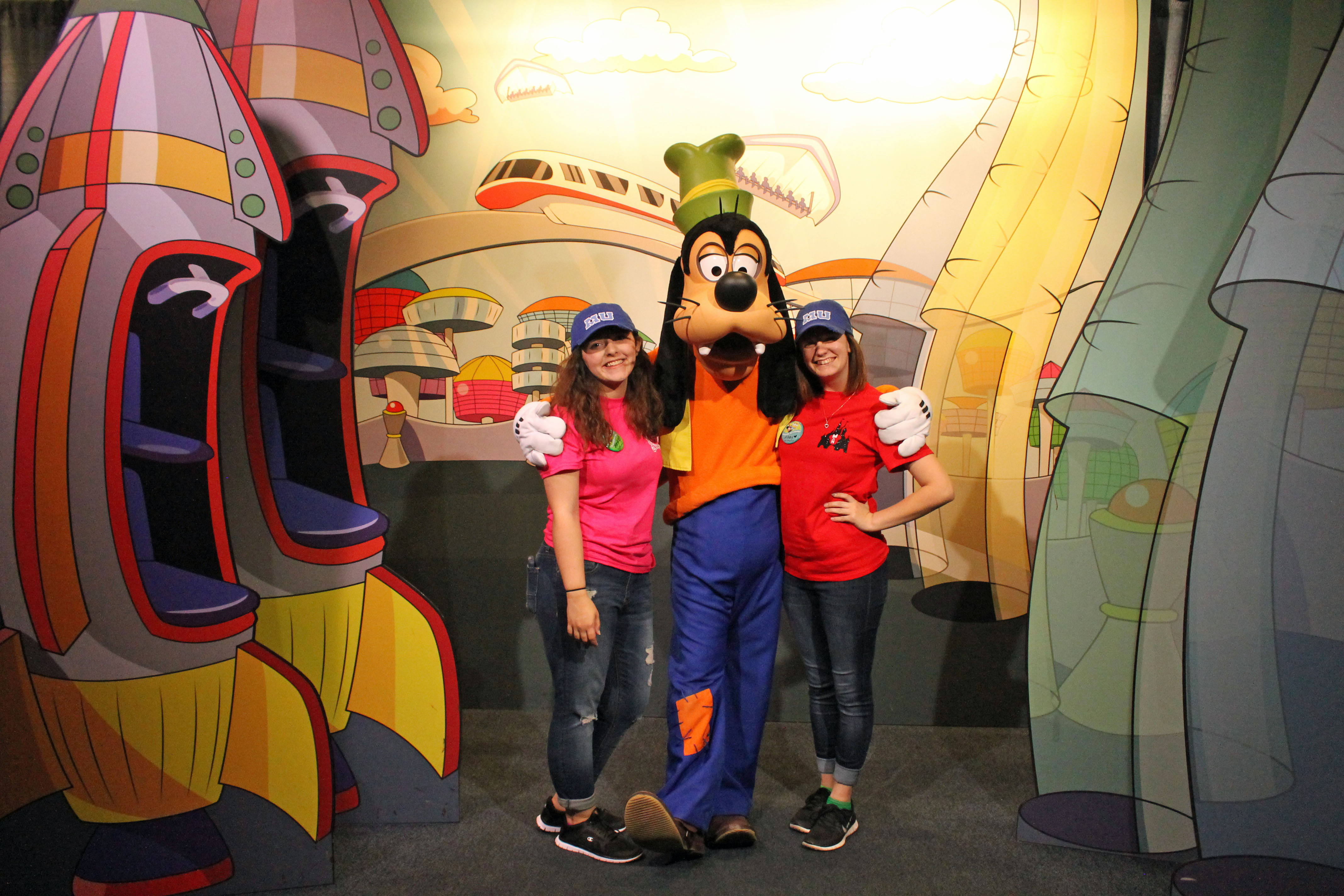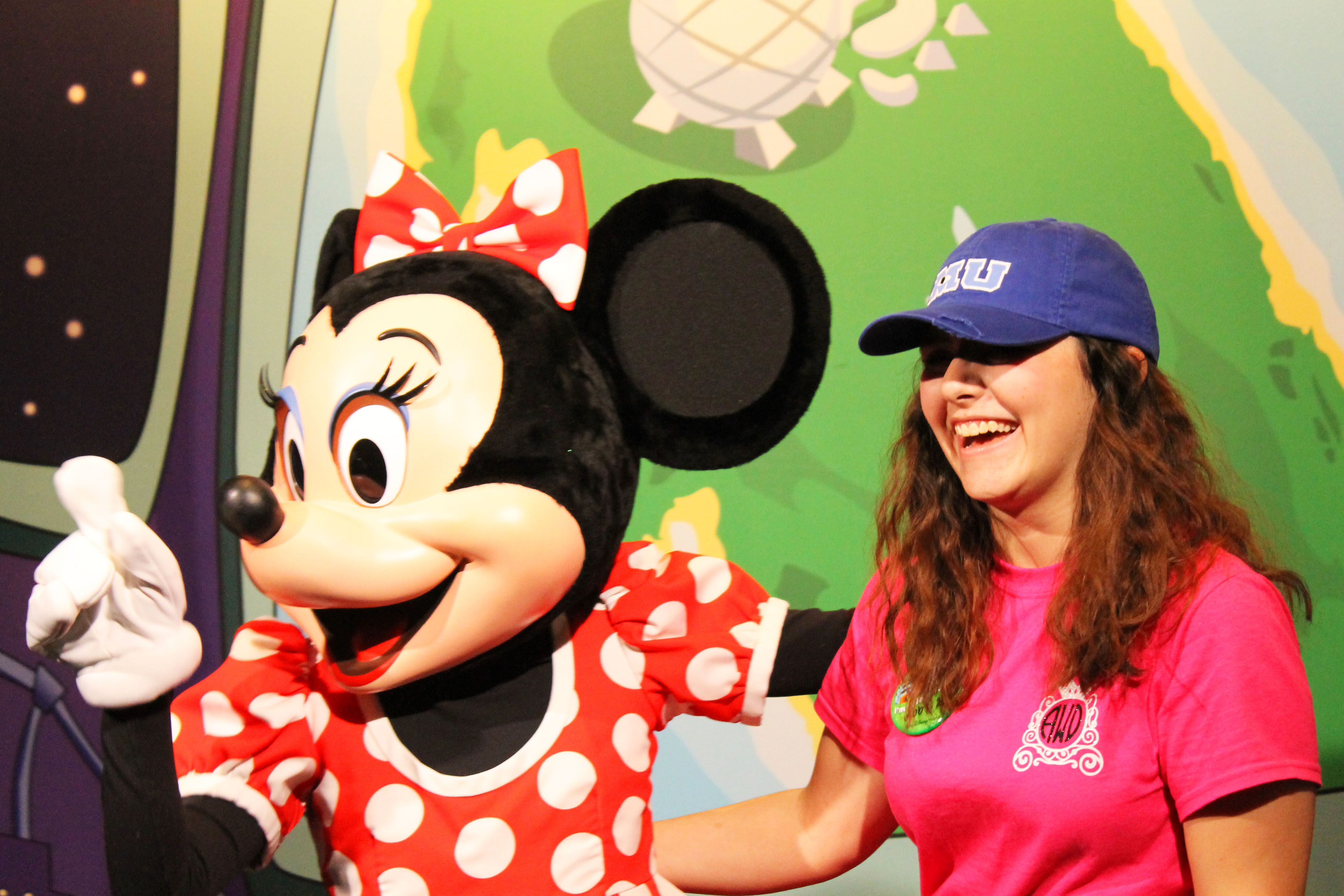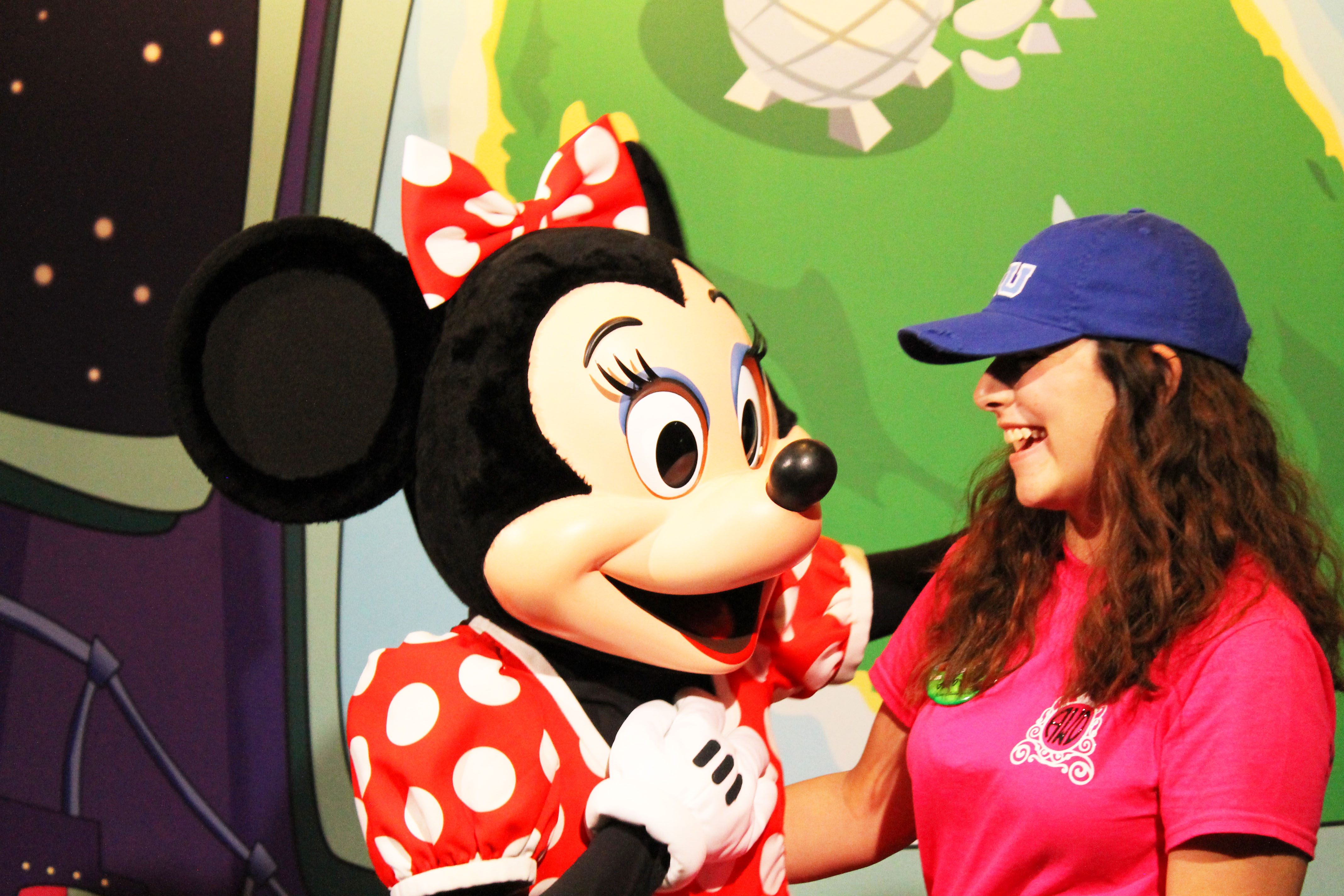 We had a fastpass to meet Mickey, Goofy, and Minnie which was super fun! This was when I finally figured out that Epcot really did have something against Canon because the guy who took our pictures with Mickey asked me "Are you guys pirates?" and we both looked at each other like what?! Did he actually say pirates?! So Abby said "Pirates?" and He said "Well because you guys are using a Canon" to which we rolled our eyes and laughed at.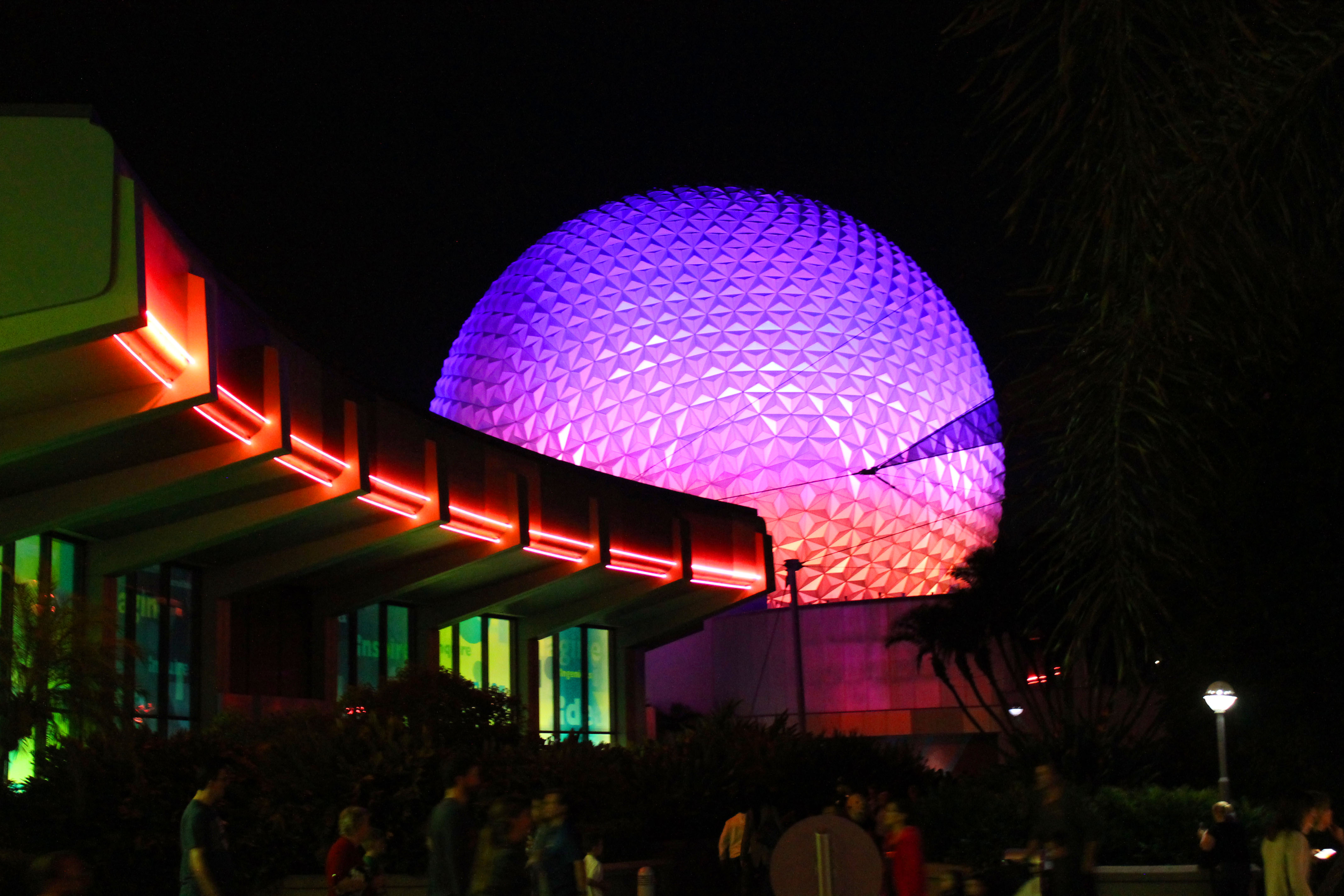 We kinda just sat around until our fastpass for Soarin', which was another one I had never been on before! It was SO COOL. It was full of Disney magic and also a Disney Moment in itself. It was amazing. We were getting hungry again and it had gotten a lot more crowded than it was earlier. We ended up eating cheeseburgers in America (which were delicious) and then we went to find seats for the fireworks. We were really tired and after the sun set it got cold.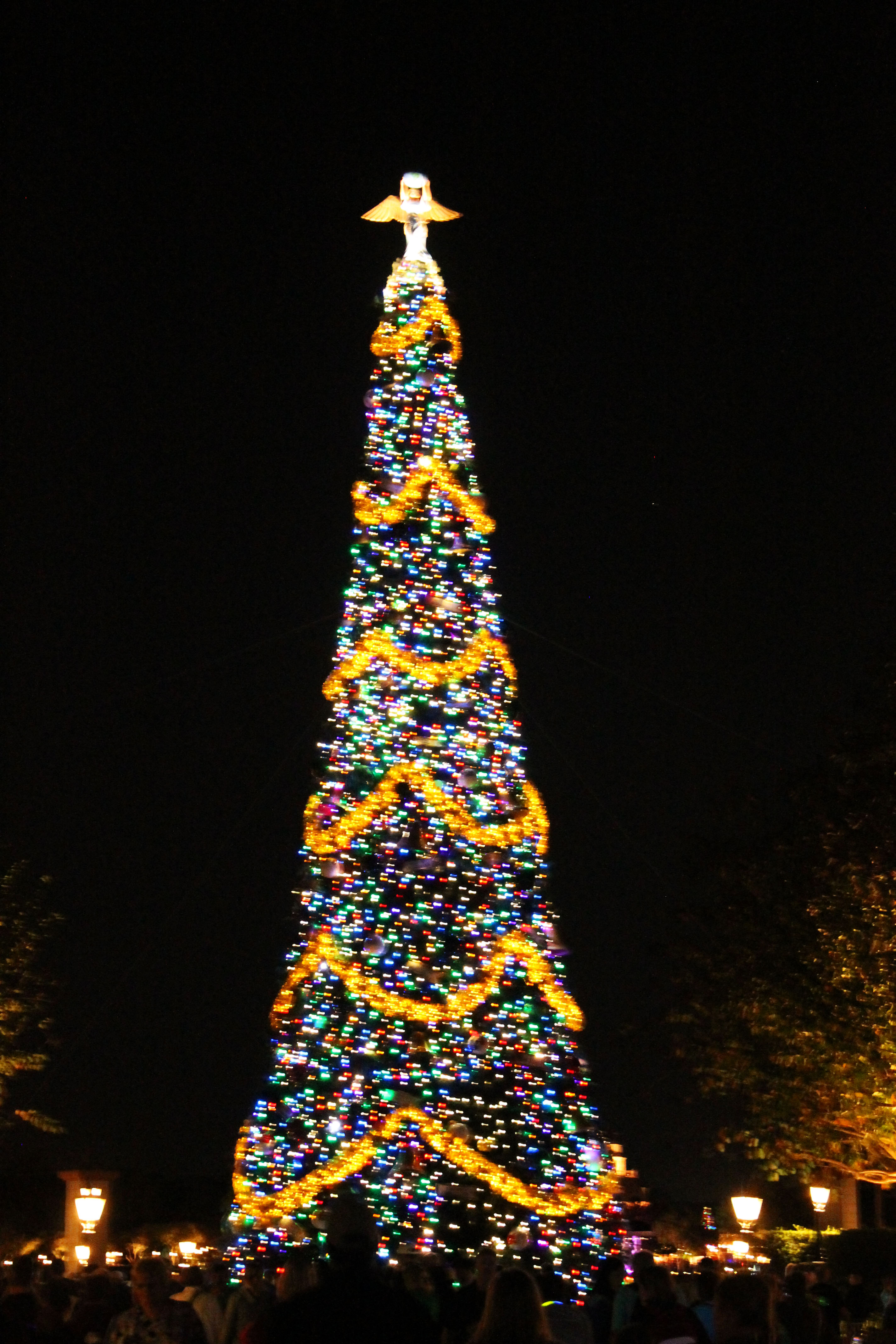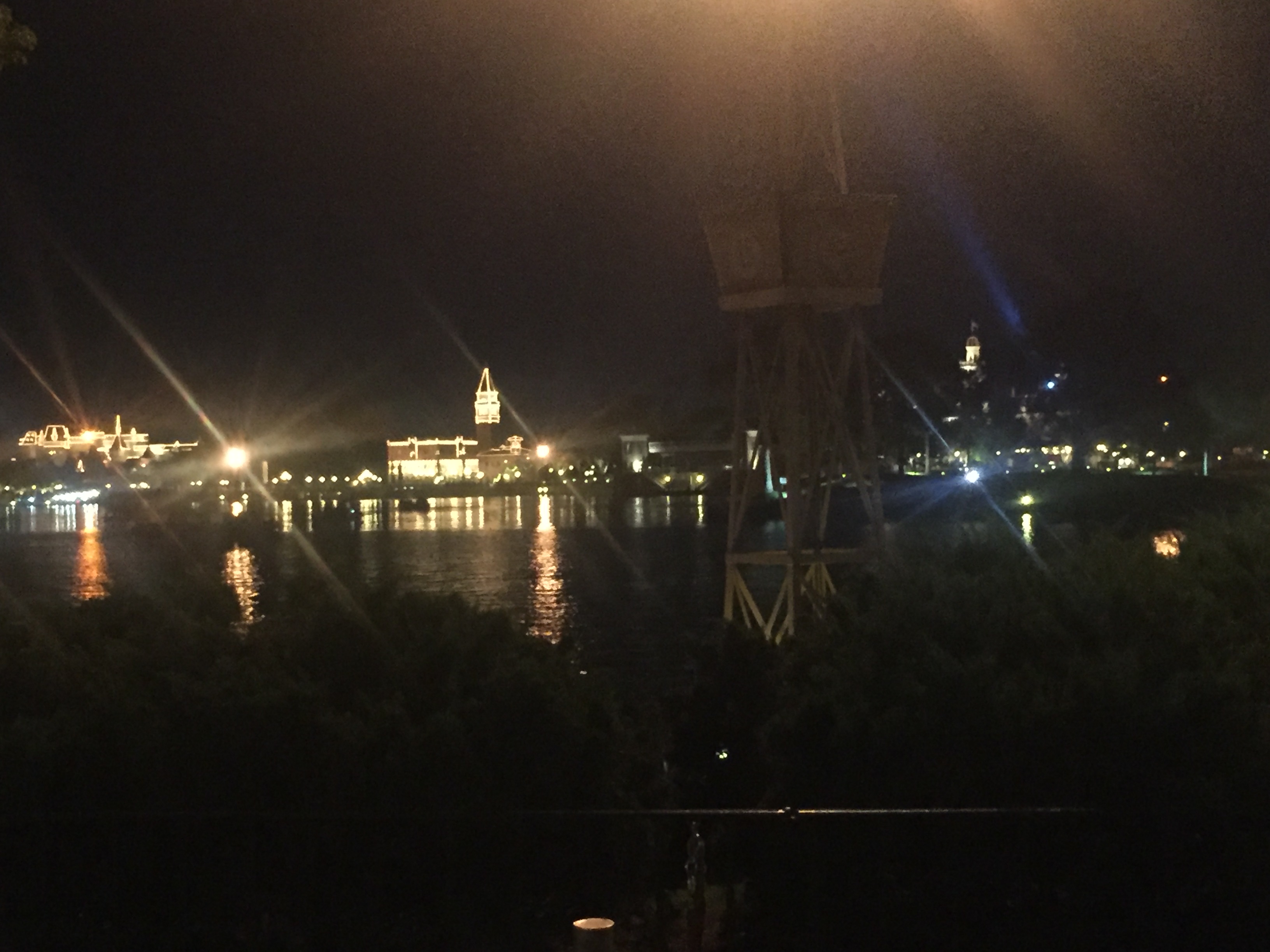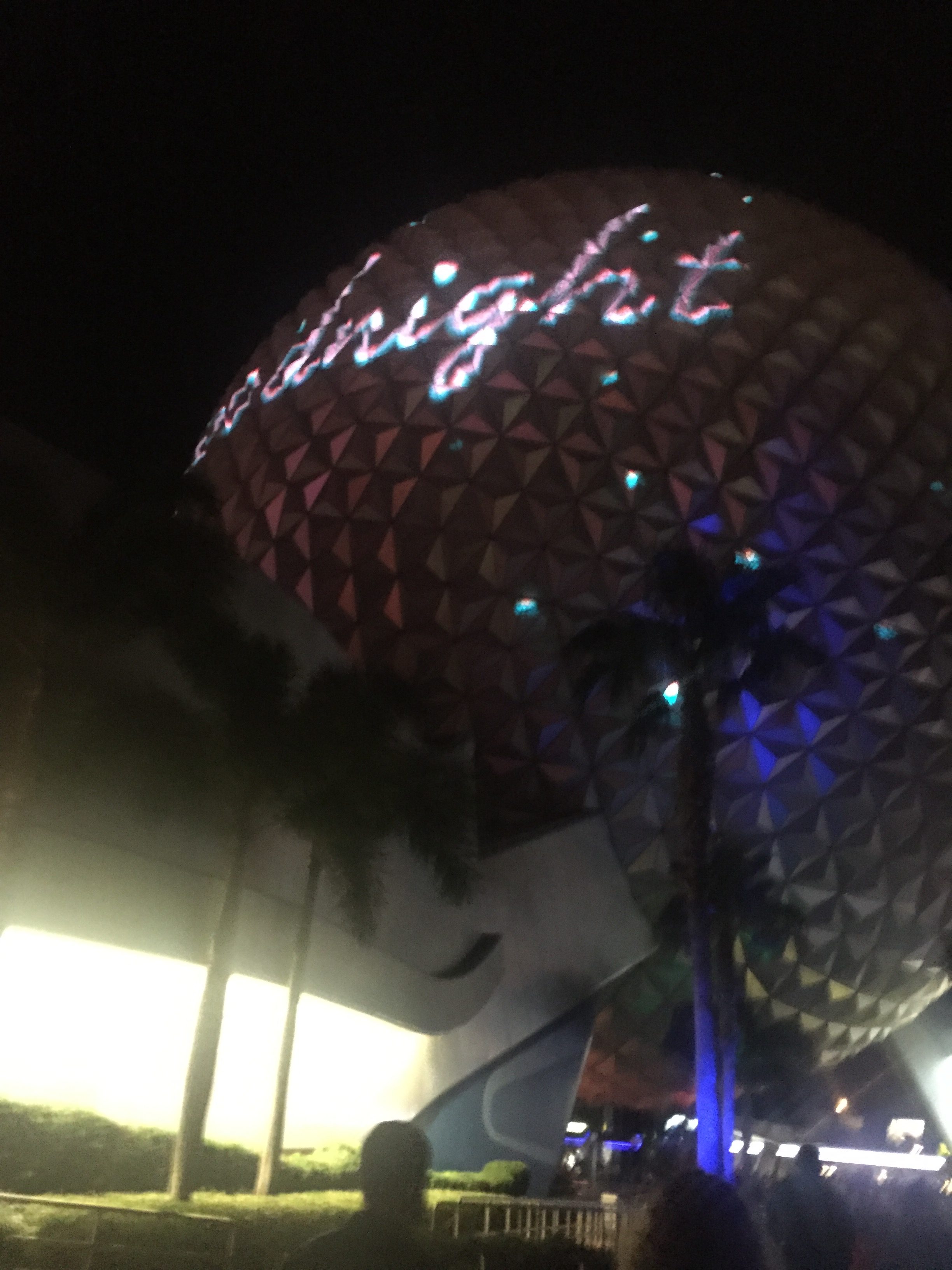 (I am aware of the terrible quality of those last photos, I apologize)
The fireworks were really cool! It was so amazing to be there with Abby. I am so thankful and grateful to have been able to go on this trip with her and Heather, Jack, and Mckenzie! It was so much fun and way too short. I know I will remember it forever and we will have plenty more trips just as amazing in the future!
Also, check out my video of meeting Baymax on Instagram! The link is in the sidebar!
If you stayed this long, I congratulate you. Thank you! What is your favorite Disney park? or better yet, what is your favorite trip you have ever been on! Please let me know in the comments!
xoxo Ariana