Hey y'all! I hope everyone had a very Merry Christmas! I'm currently writing this while sitting on this couch in Christmas pajamas and watching Hallmark movies I recorded but didn't get to watch before Christmas! I decided to write a What I Got For Christmas post because honestly, I just love seeing what other people received. This isn't meant to be bragg-y at all.  I'm very blessed and thankful for everything. I just thought it would be fun because I love watching other people share on their blogs or in YouTube videos! So hopefully, you enjoy this!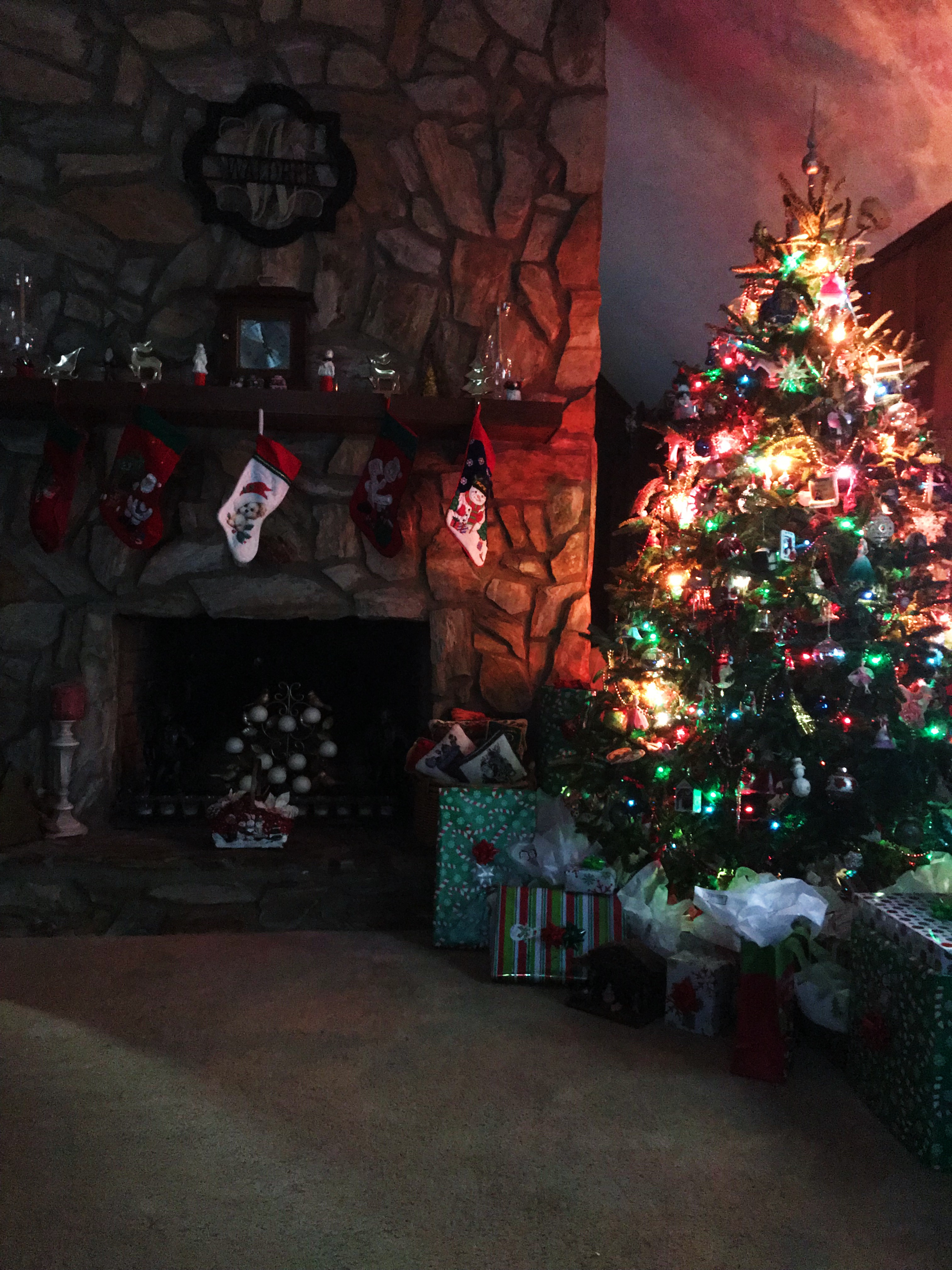 Disclaimer: These pictures are just not the best because the lighting was bad and I lost my camera charger so they were also taken on my phone.
Fashion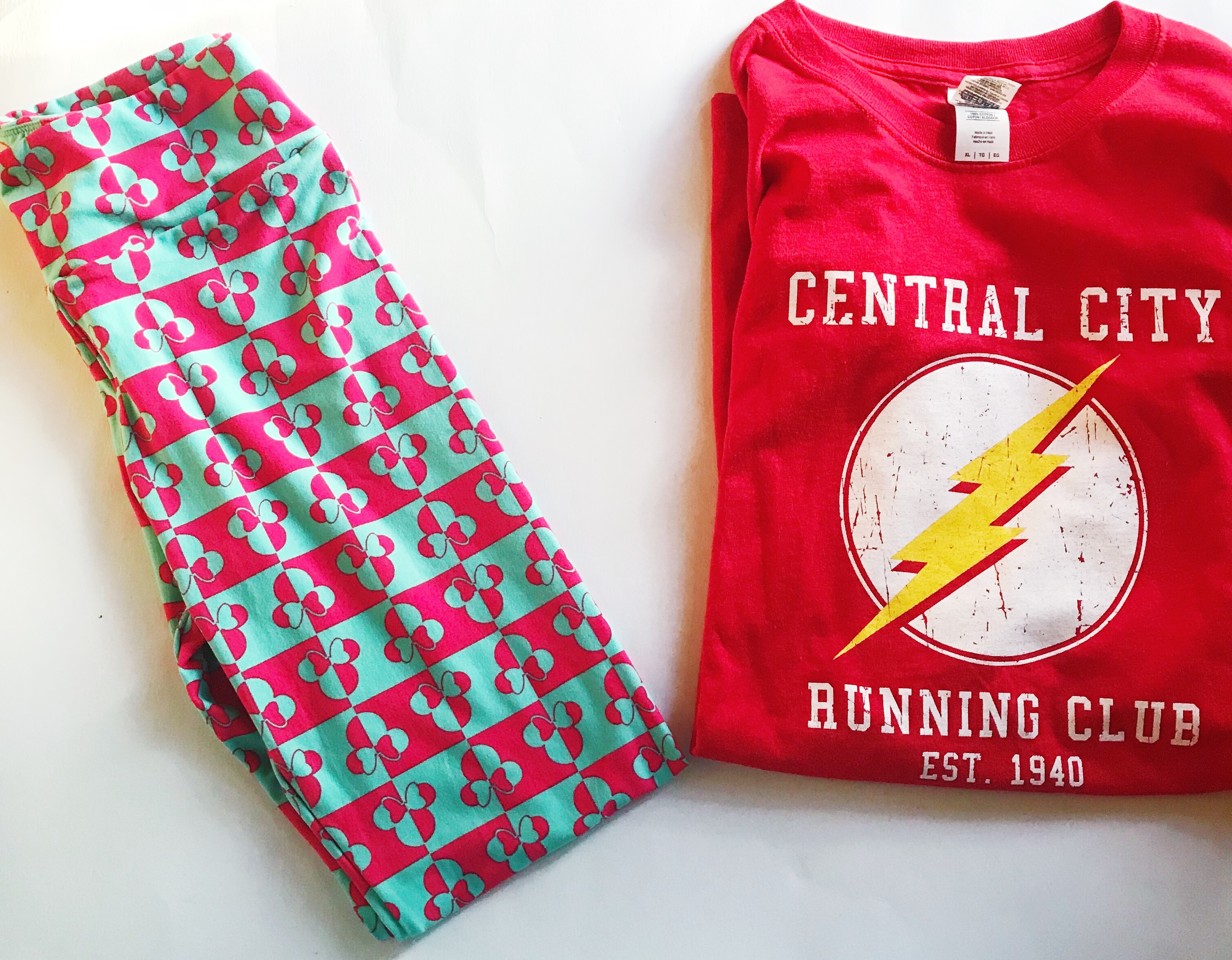 One of my family's shows that we watch together is The Flash and my dad knows how I love t-shirts so I was so happy to see this Central City t-shirt was from him! I always need more t-shirts, who doesn't?! I also was ecstatic to receive these Disney LuLaRoe leggings! Honestly, you can't go wrong with these. Disney and leggings, two of my favorite things!!
Entertainment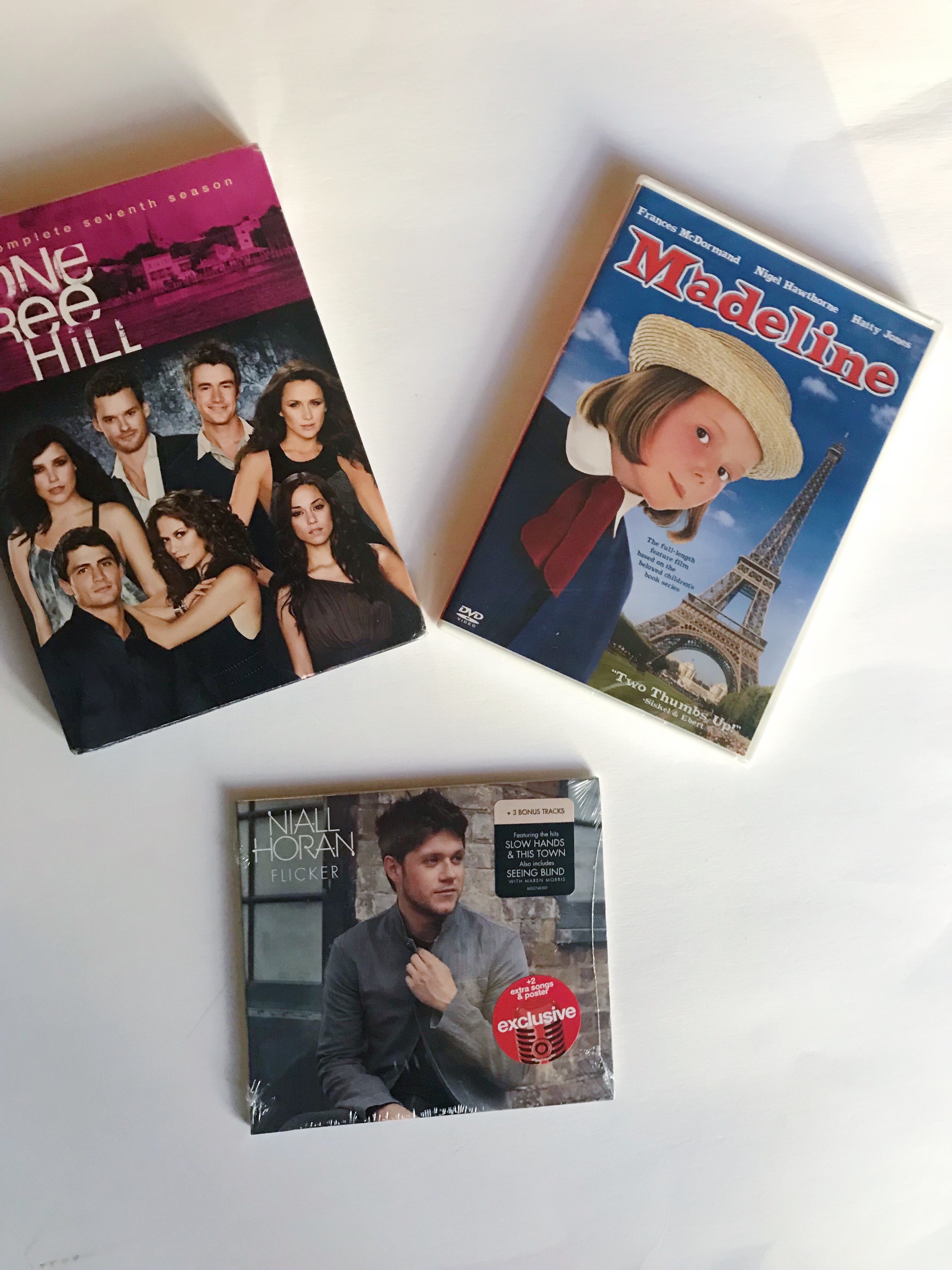 Santa really listened to me and heard my angry cries at Netflix for taking away OTH so he brought me season 7!! I was so happy and excited to see this!! If you didn't know, I only got through season 6 and have been dying to finish it ever since. Thank you Santa! Another (not pictured) gift from Santa that I was stoked for was Battlefront II! I'm slightly obsessed with Star Wars and last year, we got the first game for the Xbox so I was really happy and excited for the second one!
My sister and I ended up sort of giving each other the same gift: a cup/bottle/mug and a DVD. I gave her Anastasia and she gave me Madeline! I used to watch it all the time when I was little and it's one of my favorite stories! We only had it on VHS so my sweet sister got me the DVD!
Who doesn't love Niall Horan? Even if you don't, he was my favorite 1D member and I've been digging his new stuff!
Digital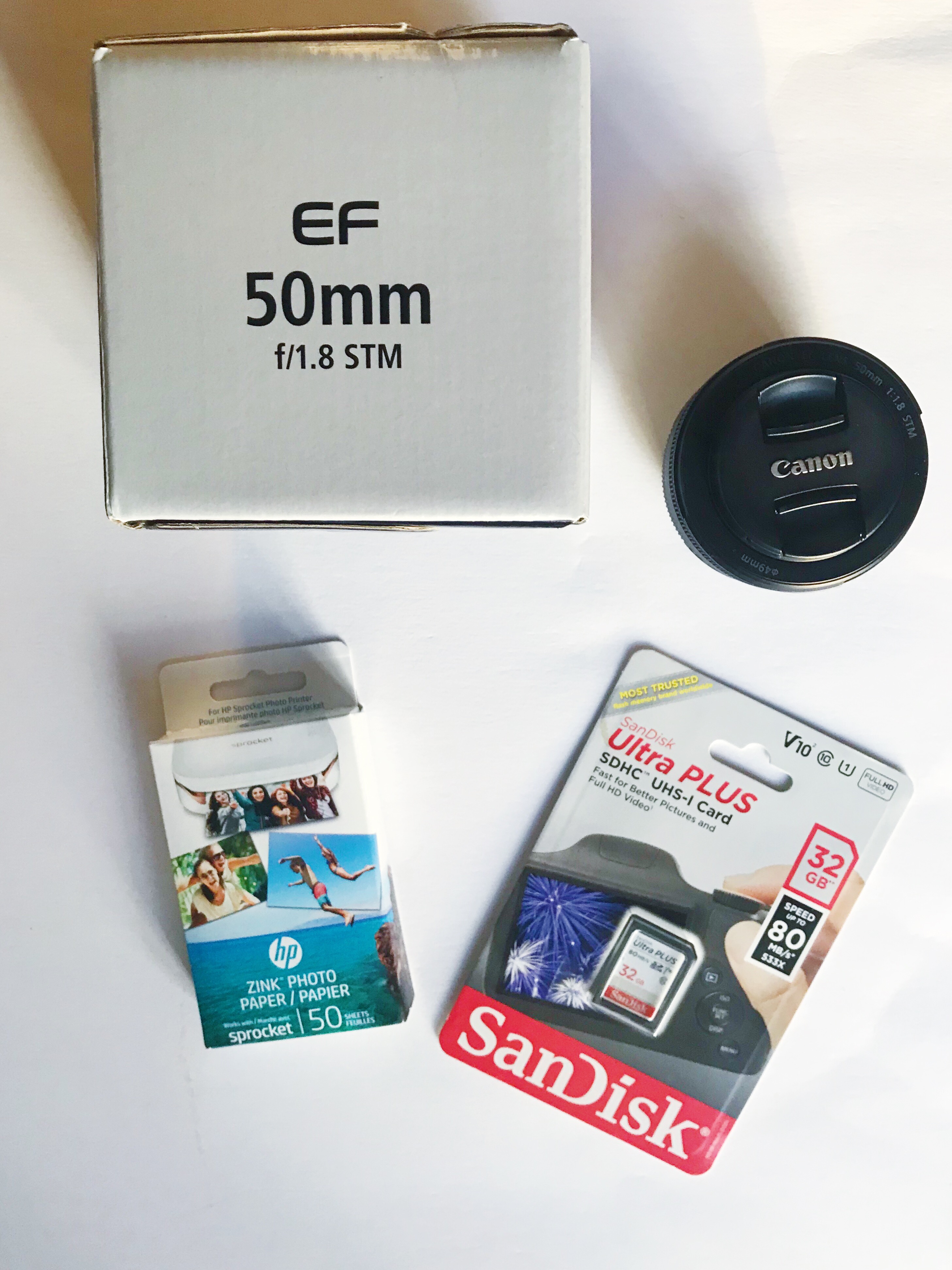 Probably my most favorite gift (besides OTH) is my beautiful 50mm camera lens! I've been talking about this lens for awhile, just offhand, and I was beyond surprised to unwrap this! I'm so happy to change up my photos and all around improve my photography skills! Of course as I mentioned above, I also realized this week that I lost my camera battery charger and it's about to die. So I have to hold off on practicing until my new charger arrives (thank you Amazon!)
Sort of in the same boat, I also received a 32g SD card! There's sort of a story behind this. While we were in Disney over the summer, on one of the days I ran out of room on my card and didn't want to spend $40 on a new one on the spot. So I just finished taking pictures on my phone! Next summer, we're taking a long, big trip so I'm definitely am going to get a lot of use out of it!
My parents also found a 50 count pack of zink paper for my HP Sprocket! I was running low and I love using it so I was ecstatic about the 50 count!
ALSO I participated in the Bookish Secret Santa 2017 (#bookishsecretsanta2k17 on twitter!) hosted by Amélie from A Wanderer's Adventures! I was SO excited to participate and super excited when I received mine in the mail! My Bookish Secret Santa was Madison from The Blonde Lifestyle. I received this package before December first or very soon after! It came so quick and I was so excited!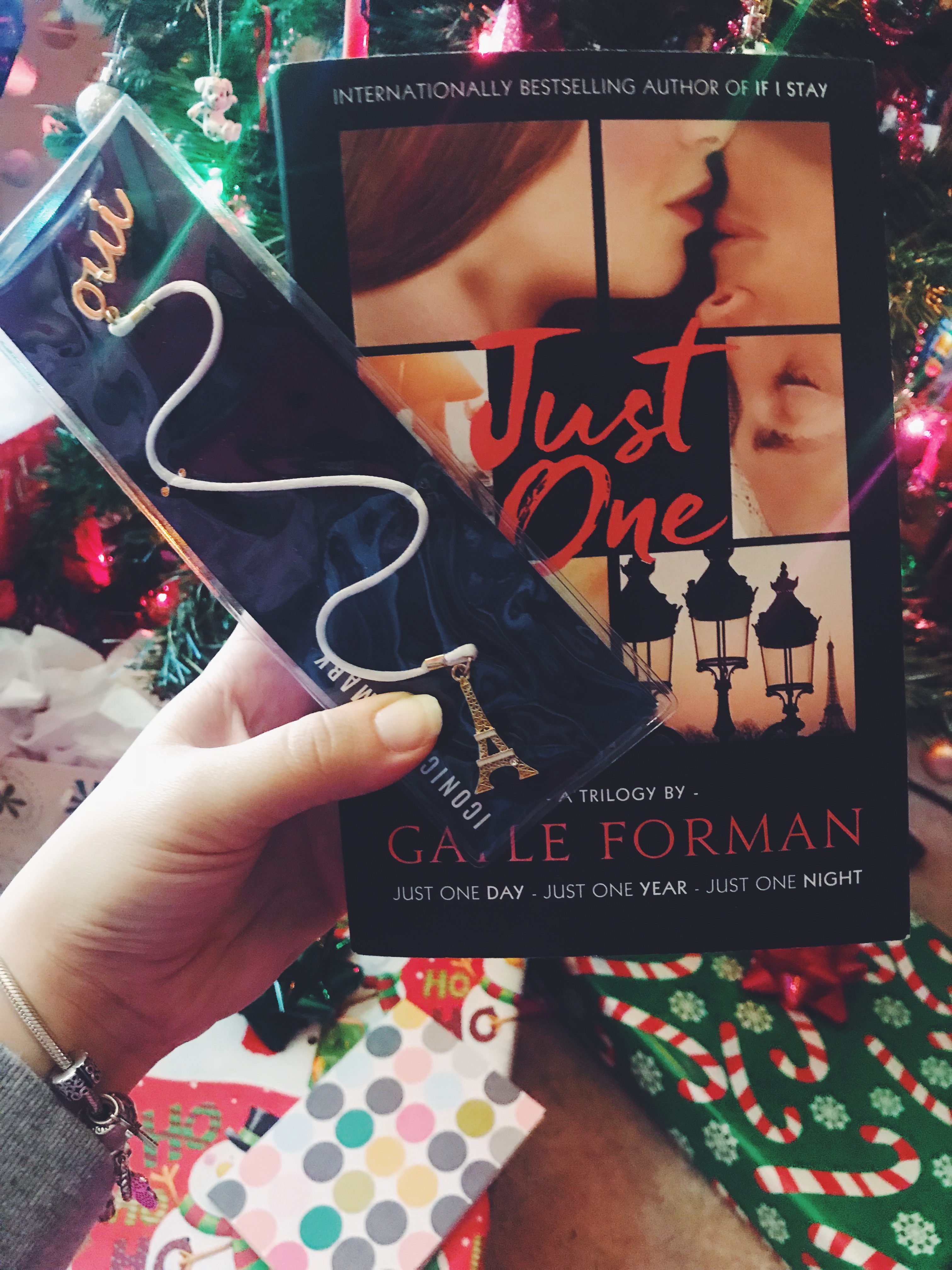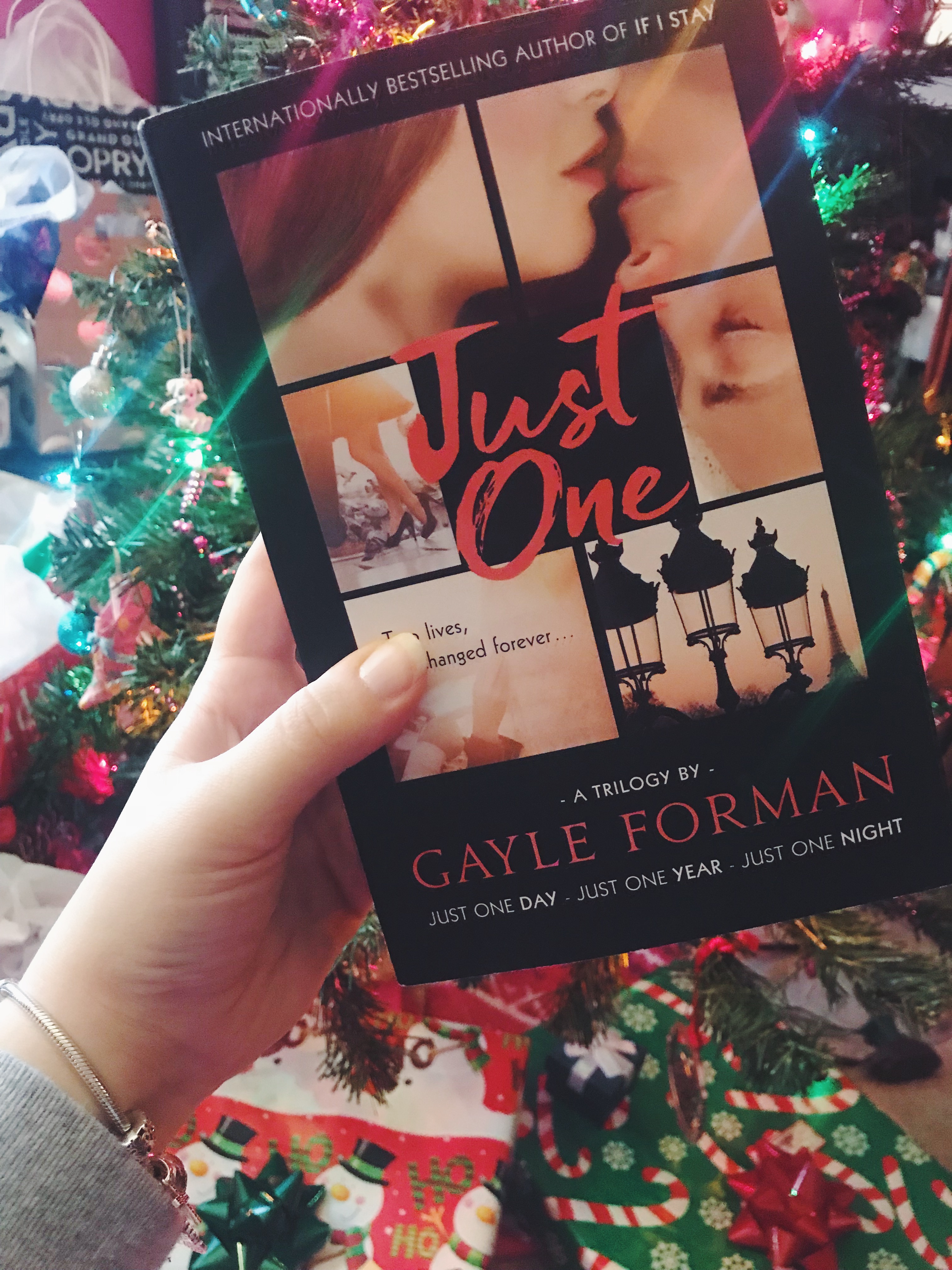 She was so nice to gift me a three-in-one trilogy by Gayle Forman. I haven't ever read her books before so I'm excited to give her a try! I love the matching bookmark too!
Thank you so much Madison, you're so sweet! And thank you Amélie for hosting this wonderful Secret Santa! You can follow Madison's twitter here and Amélie's here!
While gift giving and receiving is fun and enjoyable, we must remember that the greatest gift of all, and the only one we really need, is Jesus who was born on Christmas day!
How did you spend your Christmas day? Let me know in the comments!
Merry Christmas!
xoxo Ariana